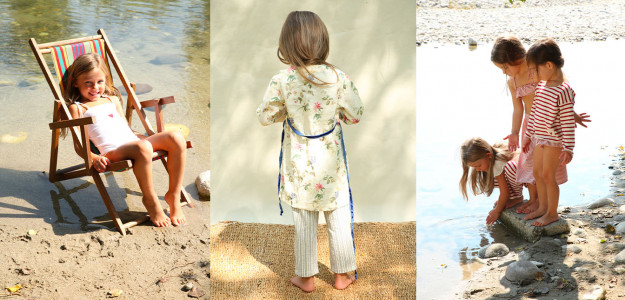 Babe & Tess
Babe & Tess is an Italian clothing brand for children that mixes refined fabrics with impeccable cuts. Babe & Tess offers high-quality garments in jersey and soft knitwear, presenting remarkable collections season after season. Fall in love with Babe & Tess' delicate, Italian-made casual-chic style, from rompers to onesies, there is something that your kids will absolutely adore!
Find out more
The history of Babe & Tess
Italian expertise
Babe & Tess is the children's clothing brand that best represents what Italian fashion expertise has to offer. This gorgeous brand offers stylish clothing for babies and children up to 12 years old. Babe & Tess products are created in Italy from high-quality, easy-to-wear fabrics like cotton and linen, which explains their impeccable finish and flawless quality.
The perfect brand?
Babe & Tess offers stylish clothes, of course. But its designers have not forgotten that children need to be comfortable in their clothes. That is why Babe & Tess garments are perfect for the energetic lives of our little ones, with bloomers, jumpsuits and dresses in the perfect length to meet children's needs and parents' expectations. And the brand achieves all of this without neglecting the little details that make their pieces special, from checked prints to peplum tops, via easy-to-match pastel colours. It is hard to resist this brand's constantly evolving collections.
Shop the new Babe & Tess collection now on Smallable.
Close