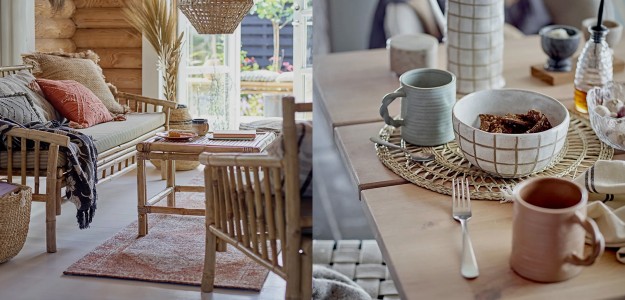 Bloomingville
Danish décor brand Bloomingville mixes vintage and modern influences to create its distinctly Nordic wares. Founded in 2000 by Betina Stampe, the brand makes small furniture items and gorgeous home design pieces favouring raw materials and natural, unfinished textures – think wood, stoneware and metallic accents. The Bloomingville philosophy is that our homes are ever-changing and is deeply rooted in the Danish design tradition. Design-conscious parents will also be happy to know the brand has a charming
Bloomingville Kids
line. If you ask us (and hoards of style-savvy fans around the globe), Bloomingville has truly carved out a niche for itself in the market with its collection of charming decorative items that are reasonably priced and keep our homes feeling warm and inviting, no matter the season.
Find out more



interview
​Marianna Sinding
Over its twenty-two-year history, Danish design brand Bloomingville has made a name for itself as an authority on Nordic home styling. Artfully finding the balance between contemporary trends and timeless design, the brand offers an impressive collection of pieces that add warmth and informality to any space. Marianna Sinding, Bloomingville's Brand Manager, took us behind the scenes at the label's showroom and head office in Ikast, Denmark to shed light on this international success story.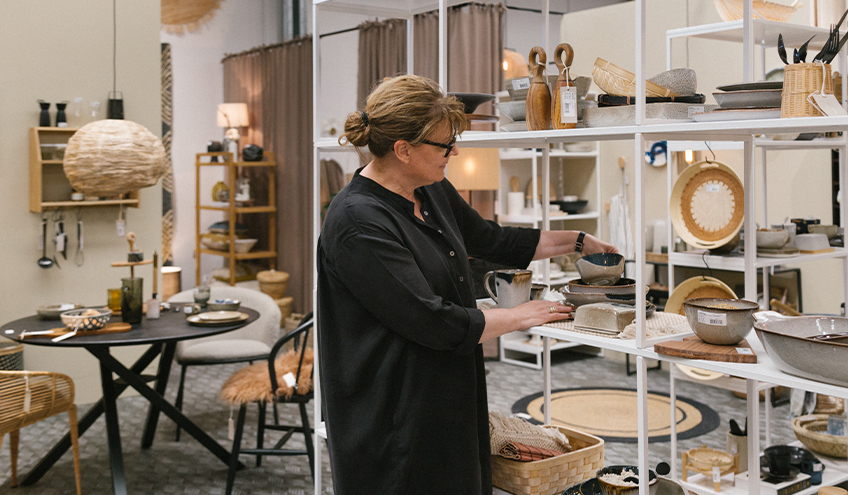 Bloomingville was established in the year 2000, driven by a passion for Nordic style living. Could you tell us a bit about how the brand has evolved since then?
"Bloomingville started as a small interior design company founded by Betina Stampe in 2000. Her passion for design and her skill as an interior decorator are what has driven the brand's growth over the years. The initial product line included mainly home accessories before expanding into furniture, kitchenware, lighting, and outdoor living. In 2015 the kids' line 'Bloomingville MINI' was introduced, and we now also offer a Christmas collection. Ever since the beginning, we have been a design-driven company...and today, as always, we greatly value the process of designing our collections from scratch. Our collections are the ultimate combination of trends, classics, and new must-have designs."

What, in your opinion, is the key to Bloomingville's success?
"I would say it all comes down to our offering. The Bloomingville collection is made up of two different themes, a 'Nordic style' and a more bohemian 'cosy style' and within each theme, our customers can find pieces that are both trendy and affordable, and that allow them to be their own designer, wherever they are. Our offering also caters to the whole family, and we have a very wide selection of pieces for the kitchen, with tableware at every price point."
Can you tell us about how the Bloomingville collections are developed?
"Design drives everything that we do. We release four collections a year, with more than 700 new items each season. We closely follow worldwide trends and interpret these in a way that fits with the Bloomingville DNA – and we do this for everything, no matter whether it's a simple basket, or something entirely unique with its own personality."
How would you describe the Bloomingville DNA in just a few words?
"Trendy, design-forward, affordable, recognizable, sustainable, compliant to EU standards, and essential."
Bloomingville believes that sustainability should play an integral part in all the decision-making processes. In what ways has the brand committed to environmental responsibility?
"We are committed to running a responsible and sustainable business, and ensuring that our products are produced under responsible conditions stands at the core of this commitment. To be successful in this, we demand that our partners – suppliers, subcontractors, agents, and other business partners – operate responsibly and act with integrity, fairness, and responsibility in all aspects of their business. We are constantly working to reduce our environmental impact across our product portfolio. Many of our products are made from natural woven materials, fast-growing grasses like rattan, bamboo, and cane, as well as reclaimed or recycled wood, or handmade paper mâché made of wastepaper. Within our Creative Collection, we launched a line of products called 'FOUNDS'. This series uses repurposed stone and wood sourced from every corner of the globe to create magnificent statement pieces. They're characterized by their beautiful imperfections, varying in shape and size, and only a limited number of them exist."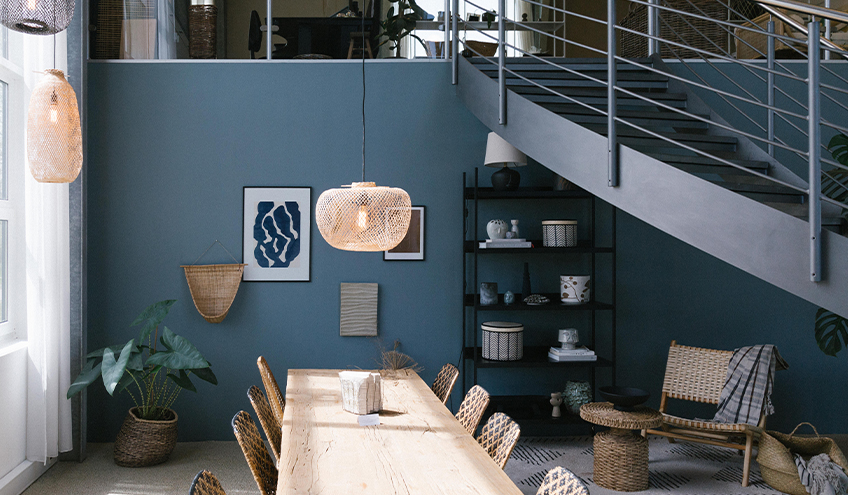 Could you tell us a bit about how the company is structured? How many people make up the Bloomingville team?
"There is a total of eighty people in the company's European division which includes a strong sales team with many local representatives. On the product development side of things, we are a team of thirteen, made up of four skilled designers, three passionate stylists, one product manager, one buyer, three product data managers, and one brand director. The design process starts with a seasonal mood board, and the product team set the parameters of the collection based on data from the previous season. Then our designs are developed and sent to our skilled suppliers all over the world."

Your headquarters are based in Denmark. Where are the collections produced?
"We produce all over the world. China and India are some of the countries that supply the most within our collections because they have such a rich heritage and extensive knowledge of the crafts required to make home décor products. However, we source our ceramics from Portugal, napkins from Germany, scented candles from Sweden, wooden furniture from Croatia, glass from Italy, baskets and wooden objects from Vietnam and the Philippines, and upholstery from Lithuania and China."

What is important to you when designing your collections?
"When designing our products, we try to ensure that each piece makes aesthetic sense, that the colour palette is harmonious, and that the design is sustainable and long-lasting. We want our products to reflect current trends and to be creative and desirable, but with a conscious approach."

What makes you happy about Bloomingville after more than twenty years in business?
"It makes us happy that the Bloomingville DNA is still visually present in the products, and that our staff are proud of the design and the company."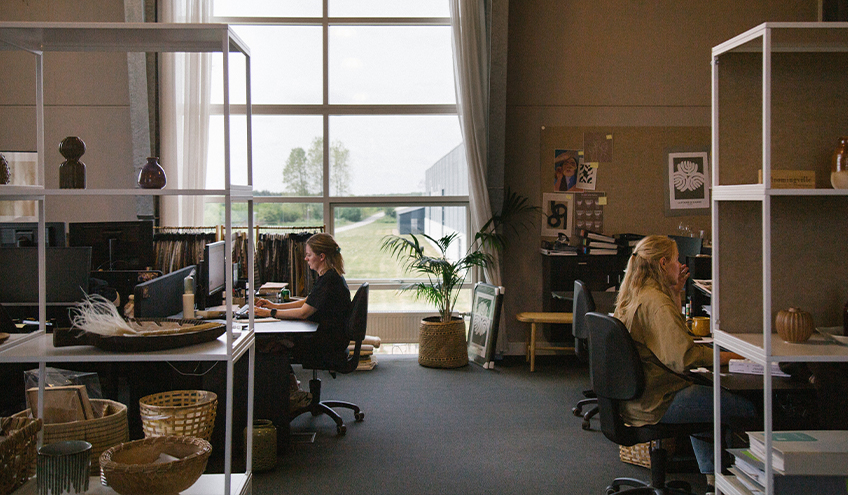 Photos & text © Yasmina Pérez
Close