Bonton
Since it was founded in 2001, Bonton has prided itself on timeless, premium quality clothing that serves every moment in our children's lives. With their typically French savoir-faire, the brand pays particular attention to elaborate embroidery, prints and the use of cotton. What sets Bonton apart is their unique vision of family life and childhood. Over the years, the Bonton collection has developed into what it is today: a combination of comfort and modernity with special colours and cuts that are as practical as they are unique and recognizable. At a time when fashion for children is constantly evolving, Bonton is the only brand today that still uses over 20 unique colours made from completely natural pigments. In addition to clothing for women and children, the label also offers a range of furniture and home textiles as well as organic beauty products with natural scents. Find out moreClose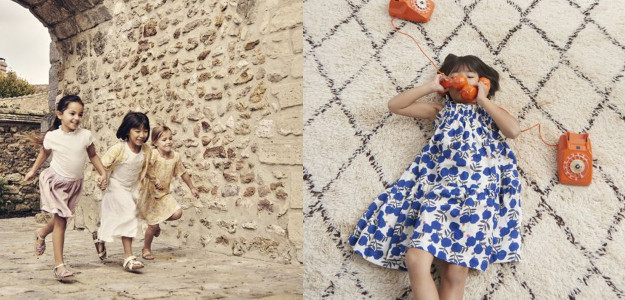 The Bonton story
A children's fashion dynasty
This is the story of a children's fashion family. Heir to the throne of the renowned Parisian children's brand Bonpoint, in 1999, Thomas Cohen (son of the founders of Bonpoint) and his wife, Irene, decided to launch their own kids' clothing and
accessories
empire with Bonton. Starting with a concept store in Paris, on Rue de Grenelle, Bonton has gone on to open up several boutiques overseas and has been dressing children and women around the world ever since.
Flawless quality
Like Bonpoint, Bonton is known for its premium quality. From its cuts to its high-quality fabrics, every piece in the Bonton collection is made to perfection. The brand has won the hearts of customers in France and abroad with its clothing made from natural fibres that are dyed and made in France and Europe. Constantly seeking to innovate and embark on new adventures, Bonton frequently collaborates with the
crème de la crème
of French fashion, working with brands such as
Maison Labiche
,
10 Is
and even
Macon & Lesquoy
.
From formal children's dresses to bloomers and light-weight blouses, Smallable is proud to present the latest collection of pieces for children, women and the home from Bonton.
Close