Djeco
Since 1954, French brand Djeco has been creating fun, imaginative and educational toys that contribute to children's development. Djeco's entire collection of creative items, from mobiles to puzzles, are constantly being innovated and updated by their committed team. Each year, Djeco works on new collaborations, with illustrators and other creatives, to reimagine their products and present new ingenious toys to the market. Having grown up playing and learning with the brand's children's toys and DIY kits, the Smallable team has mined the rich Djeco catalogue to present you with our favourite items, toys that you and your kids are bound to love.
Find out moreClose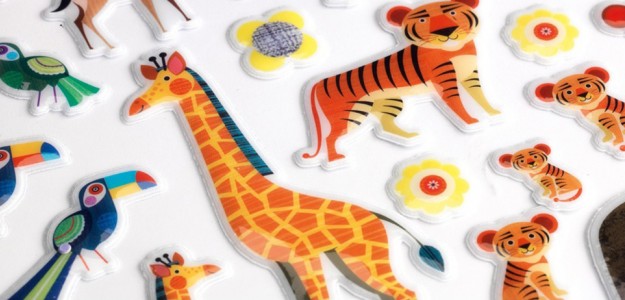 THE DJECO STORY
Founded in 1954 by Véronique Michel-Dalès, the toy and games brand Djeco was named after the humble gecko, a reptile that is said to bring good luck. At the time, Djeco specialised in
educational games
for children that were beautiful as well as fun. Their games were a great success and received a number of awards throughout the 1960s. Fast-forward to 1989, still a family-run business, Véronique's son Frédéric took reign of the empire. Full of enthusiasm and new ideas, Frédéric searched far and wide for new games and toys to import to France, and further developed the Djeco universe.
In 2007, Djeco revolutionised the world of arts and crafts with its
kids' craft sets
: everything from origami kits and glitter boards to face-painting kits, fabric-painting and DIY paper toy sets. Today, the French brand continues to innovate and collaborate to create toys and games that are not only educational, but that kids everywhere want to play with! With an emphasis on great aesthetics, fun and creativity, Djeco continues to inspire and delight all its fans, both young and old.
From
puzzles
to memory games, DIY craft kits and board games, browse Smallable's selection of toys and games from Djeco.
Close