Flexa
Created by experts, tested by kids - that's the slogan of Danish brand, Flexa. Founded in 1972, Flexa makes kids' design products and toys that are more than beautiful; they are
sustainable
, functional and designed to stimulate children's curiosity and creativity. Children are at the heart of everything the brand does. From colourful
children's furniture
, including children's chairs,
play tables
and cribs, to delightful
toy sets
, Flexa takes steps to ensure its collections are not only good for kids, but good for their planet. The brand creates its products using PEFC-certified wood from FSC forests, OEKO-tex textiles and eco-friendly UV-lacquers, free from solvents and toxic colorants. Exclusive to Smallable, the range of kids' furniture and décor from Flexa Play is guaranteed to delight kids and parents alike.
Find out more



Interview
Carsten Dan Madsen
For more than 50 years FLEXA has brought joy to children around the world with their unique children's furniture and décor that combines Danish design with the highest standards of safety and quality. The brand's headquarters are located in an iconic building in central Aarhus, one of the oldest cities in Denmark. We met there with Carsten Dan Madsen, CEO at FLEXA, to talk about the brand's story, values and its day-to-day challenges.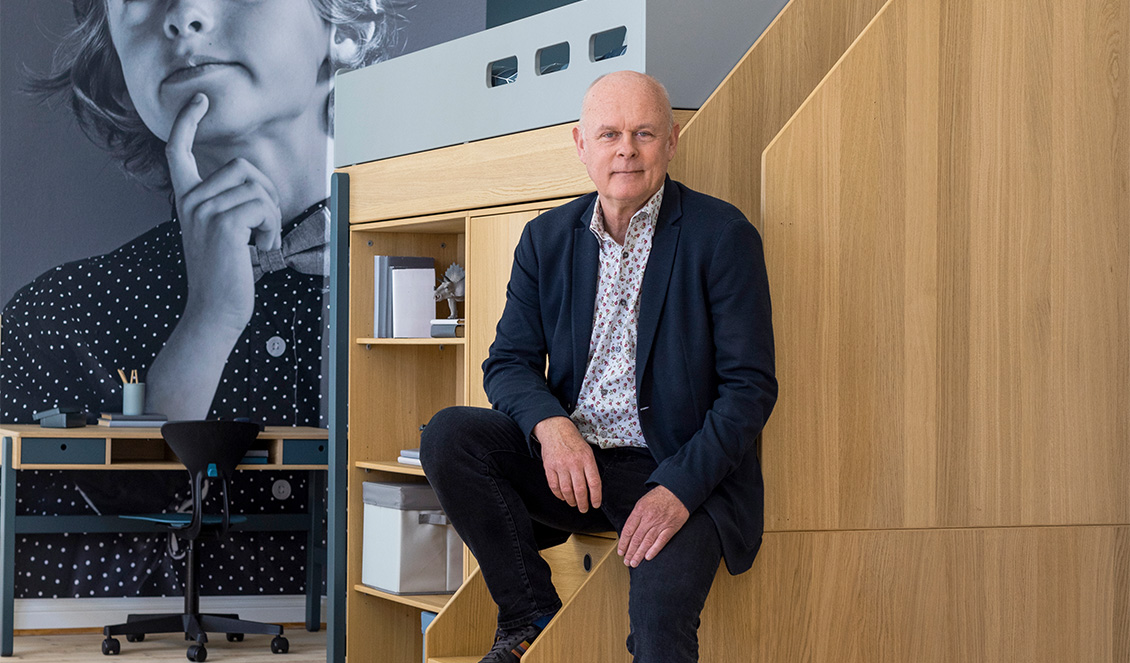 Carsten, could you describe the brand's evolution in terms of product design?
Initially, back in 1972, the company concentrated on the sleep category - i.e. children's beds. Over the past 50 years the company's focus has always been on kids' rooms and interiors. Our product design has evolved to include other products for the room: storage for clothes, study-related products, such as desks and bookcases, mattresses to improve kids' sleep and textiles. More recently, the company has increased its focus on play.
Our design style has remained Danish. Our functional design philosophy is to design products that improve children's lives.

What does the name FLEXA refer to?
It refers to our focus on flexibility: children grow, so our products should be able to adjust (grow) with them. This ensures a long and relevant life for our product solutions.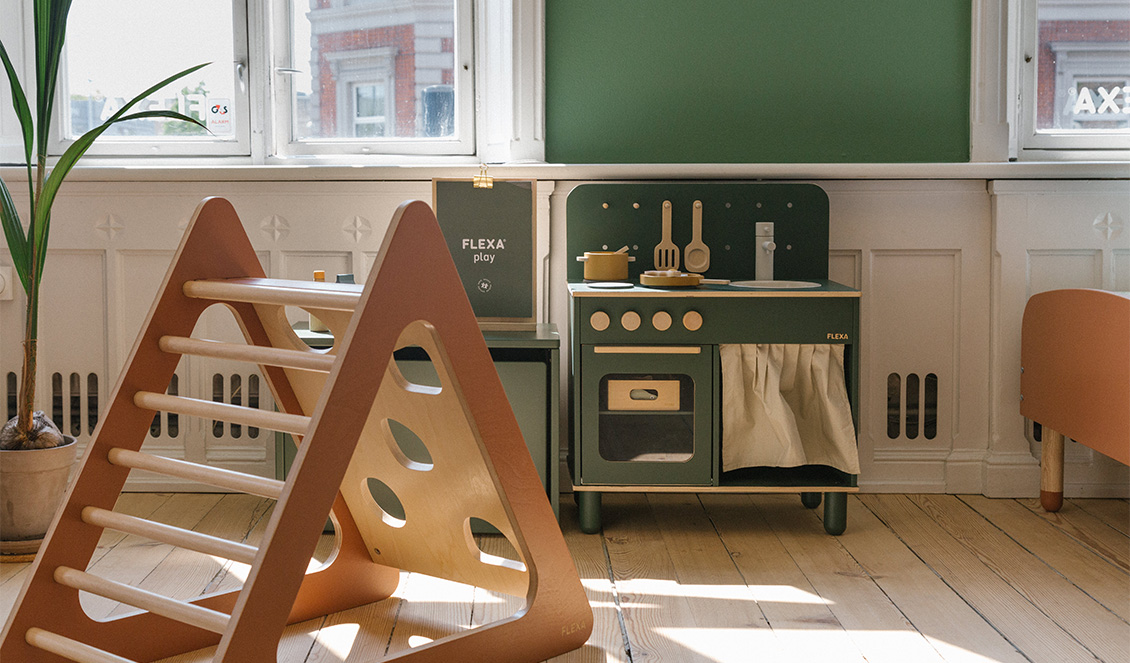 You cite responsibility and respect as two of FLEXA's fundamental values. Can you tell us more about the brand's sustainable and ethical practices?
In terms of sustainability, FLEXA designs and products are intended to live a long time, even being passed onto siblings, next generations or sold second-hand. Our factories are now on 100% green energy. We use only certified wood, and we recycle our sawdust and scrap wood for heating pellets – leaving nothing to waste. Our packaging is FSC-recycled cardboard, and we minimise the use of plastics in packaging. To ensure a low carbon footprint we flatpack our products for transportation.
In terms of ethical practices, we follow the overall principles of the UN Global Compact and areas such as: child labour, discrimination, forced labour, working environment, working hours and salary. We expect the same from our partners.
Our factories are also audited against the SMETA 2 pillar ethical audit. SMETA ethical audit results confirm that factories comply with labour standards as well as health and safety requirements. Our major suppliers are also audited by external parties to ensure they comply.

What is the brand's philosophy?
We aim to design, produce, and sell products that improve children's lives, concentrating on three main areas: providing children with better sleep, development through play, and supporting children when they study.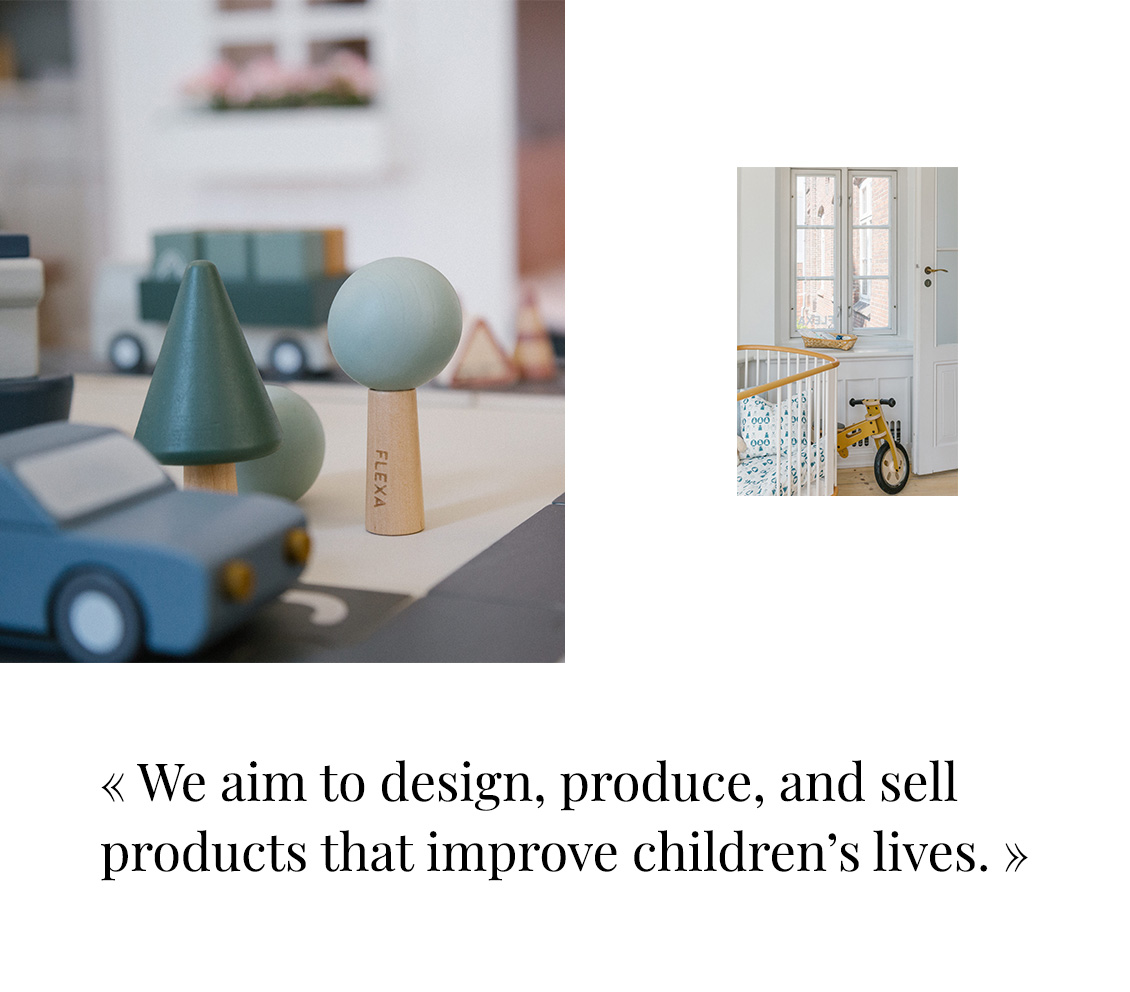 As the CEO of FLEXA, what do you like most about your job?
I really enjoy the passion that is present in every corner of FLEXA. Working with products that give so much joy to children affects the entire team, including myself. Another joy I have is the international presence of FLEXA. We export 97% of our products to all corners of the world – that's exciting for me to see.
How is the FLEXA team structured?
The design and administration teams are in Denmark. Sales and marketing are primarily in Europe, but we also have a team of 35 people in Shanghai to support our stores in China, where FLEXA has been for more than 20 years and is known as the world's best children's bed.
What are the brand's day-to-day challenges?
During the past few years, we have had extraordinary challenges in ensuring access to raw material. Fortunately, we have been very effective in ensuring a high supply rate, but as with many things, we have seen price increases.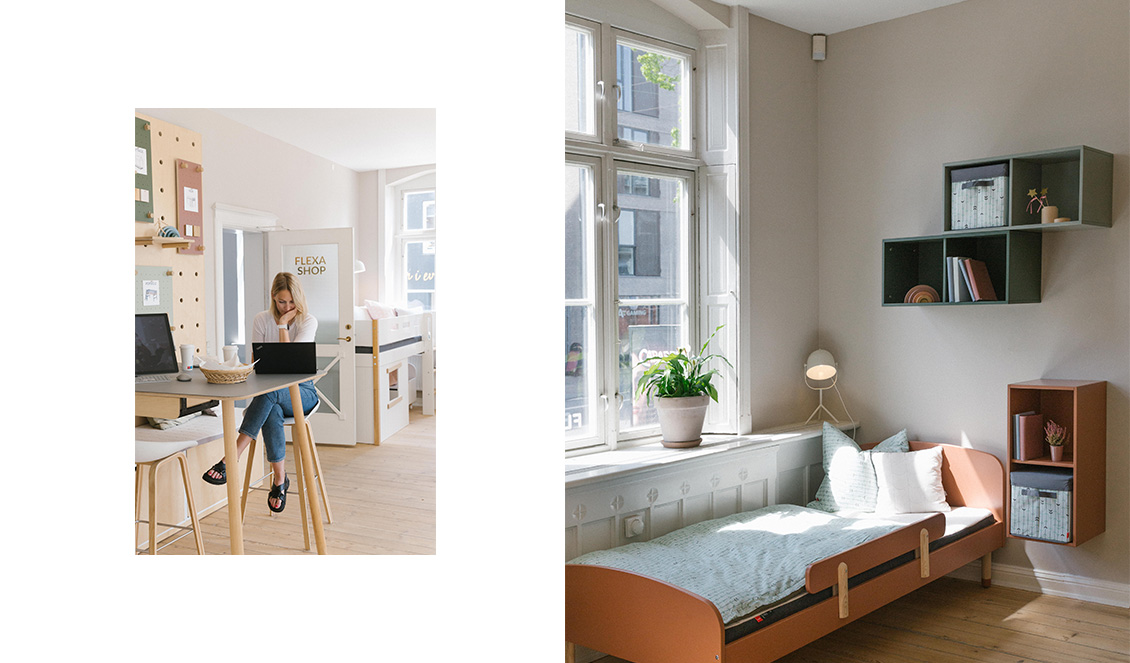 What are your dreams for FLEXA and its future?
FLEXA was born in 1972, and over the years we have made thousands of children happy with our designs. Our dream is that we can continue to evolve, design relevant products that make a difference, and remain the premier choice for kids and their parents for many years to come.
FLEXA's headquarters are in Aarhus, one of the oldest cities in Denmark. What would you recommend to see and do with kids when visiting?
Just like in Copenhagen the city has a Tivoli, which is a great place to visit. "The Old Town" is a live museum where kids can see and experience the buildings and homes of people in Denmark for the past 3-400 years. The ARoS Art Museum has a special kids' section, which is likely to balance out the parents' two-hour visit to a great art museum.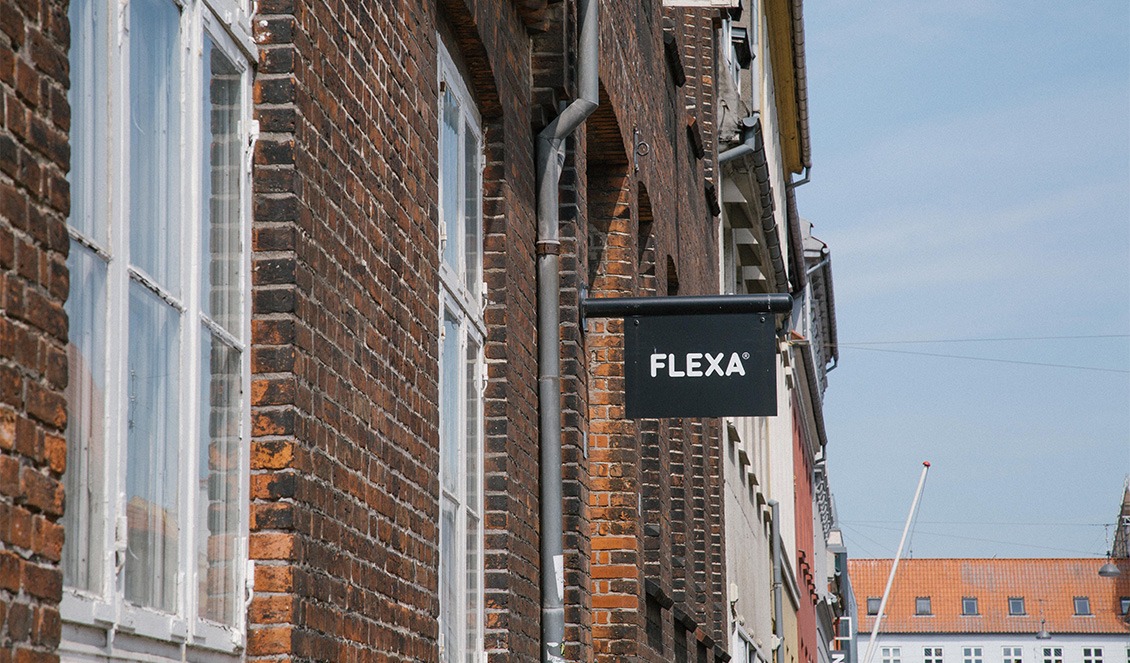 Photos & text © Yasmina Pérez
Close
We are sorry to inform you that this brand does not deliver to your selected country of delivery.