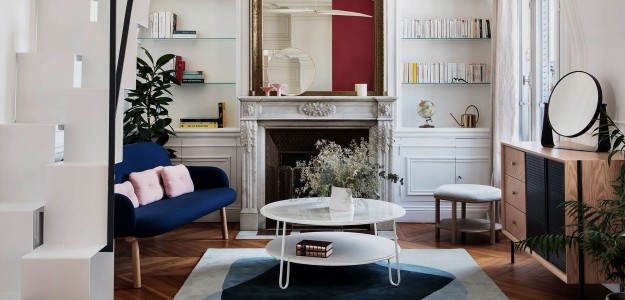 Hartô
Hartô is a French designer furniture label. Behind the brand, a troupe of creative, young designers scribble, sketch and start again, imagining up remarkable new furniture designs for the boldest of interiors. Striking the perfect balance between elegance and ingenuity, Hartô's line consists of sophisticated desks, stools, benches, chairs, storage pieces and statement lighting. The brand manufactures their furniture in Europe with the local know-how of their partner workshops guaranteeing the highest of quality. Perfect for both grown-up and child-friendly décor, Hartô's creations are characterised by their modern, sometimes colourful, accents and little details that can transform a room.
Find out more
The Hartô story
CHAMPIONING TALENTED YOUNG DESIGNERS
In 2010, Parisian entrepreneur Alexandre Mulliez teamed up with a trio of talented young designers - Julien Phedyaeff, Pierre-François Dubois and Pauline Gilain – to create Hartô, a contemporary French furniture brand. Their first collection, made up of furniture and home décor accessories, was launched in 2011 and was a hit. In the years since, Hartô has continued to go from strength to strength, shedding light on the talented designers they represent, by commercialising their creations and bringing them to the forefront of the design world.
MADE IN EUROPE
Made in Europe and made to last, Hartô has set itself apart from its competitors by proposing high-quality furniture and design pieces that are crafted from fine materials such as oak wood. It can't be denied, the company also owes its success to its daring and modern product designs. It's impossible to choose what we like best about Hartô. Every piece in their collection is inspired and fresh, with items like their Hyppolite, Gustav and Gaston desks, or their Serge rug and Nina table lamp. Whether you're looking for a new piece for your kid's or teen's bedroom or something special for your dining or living room, we're sure you'll find what you're looking for on Smallable with these latest arrivals from Hartô.
Close
Displaying 13 out of 13 items