Leander
Danish brand Leander is the brainchild of Stig Leander Nielsen. With his expectational knowledge of materials and woodworking, Stig creates Leander's collection of kids' furniture, crafting products that perfectly meet the needs of everyday life with kids. Known for their convertible cribs, hanging cradles and highchairs, Leander's designs combine innovation with aestheticism, sturdiness with comfort, and functionality with timelessness. What sets this brand apart? Stig is always looking at the world from a child's perspective to create and innovate furniture so that our children are comfortable, happy and feel at home in the brand's pieces. When it comes to design, Scandinavian brands are often leading the way. As a modern children's furniture brand, Leander is no exception. Find out moreClose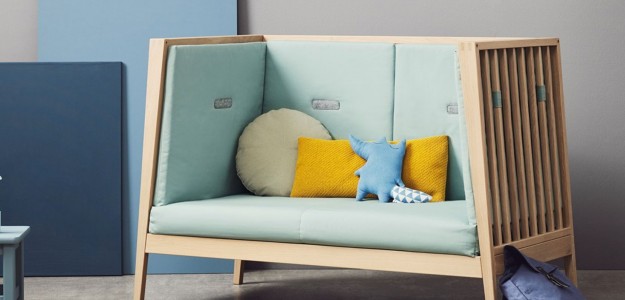 THE LEANDER STORY
Leander is a Danish baby furniture brand. Born in 1998 from the imagination of Stig Leander Nielsen, a cabinetmaker, Leander develops functional, contemporary products, designed to improve the daily lives of babies and young children, as well as that of their parents. "Big design for little people and their parents," as the brand suggests. From cradles to baby beds, the majority of Leander's furniture collection is designed and conceived by Stig himself.
Working from specialist recommendations and advice, Leander creates practical and progressive products for babies and kids. From their Linéa range to their convertible cribs and baby beds, Leander furniture is adapted to all your nursery needs. Elegant and refined, Leander works with delicate hues and natural textures when making its furniture and textile accessories. Their inventive design paired with the brand's unmatched Scandinavian quality means these timeless products will last for many years to come. Also worth mentioning, Leander's furniture products are made mainly of beech wood, cut in FSC-certified forests and tinted with a solvent-free lacquer.
From changing tables and chests of drawers to cots, co-sleeping beds and mattresses, Smallable is proud to present the latest arrivals from the brand Leander.
Close