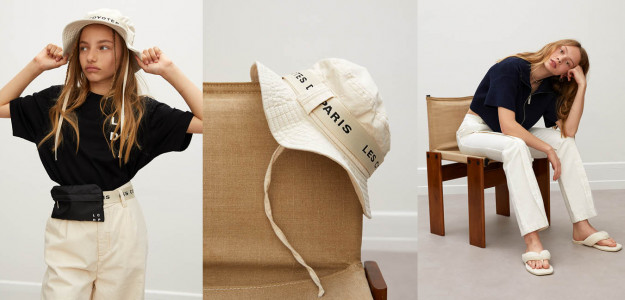 Les Coyotes de Paris
Les Coyotes de Paris is a Holland-based clothing brand for young girls, from age 6 to their teenage years. The brand's collections feature iconic and timeless pieces, inspired by the 60s and 70s. Les Coyotes de Paris choose their materials with care, from cotton to wool, no detail is left unforgotten. Discover the brand Les Coyotes de Paris on Smallable.
Find out more
interview

​Marieke Meulendijks
Marieke Meulendijks is a true Parisian spirit. This 38 year old Dutch designer absolutely worships the 60's and 70's and its icons, which are the main sources of inspiration for her brand - Les Coyotes de Paris. Jane Birkin, Françoise Hardy, Brigitte Bardot and many others represent the timeless style that the designer infuses into her creations. From her light and spacious studio in Amsterdam, Marieke creates simple and extremely elegant clothes that are designed to be shared by mother and daughter. In addition to her husband, who she works with, Marieke's family now includes her one year old twins – Teddy and Blake. A family story that is still being written…

Could You introduce yourself ?
My name is Marieke Meulendijks, my friends call me Marie, and I'm 38 years old. I grew up in a tiny village in The Netherlands, near the Belgian border. I moved to Amsterdam to study fashion when I was 17 years old. Today, I still live and work in Amsterdam with my partner (co-founder) Maickel and our twins; a boy named Blake and a girl named Teddy, who are just over 1 year old.
What led You to become a designer? Do you remember A particular event or moment that made it All click?
My g r a nd mot her taught me the craft of sewing and how t o embroider and knit , and I ' ve dreamt about textiles, prints and fashion since when I was a little girl . At that time, I never thought I would really work in fashion later on in life, maybe because I grew up in such a tiny village where I was far away from fashion. My first job after graduating from the Amsterdam Fashion Institute, was at Scotch & Soda. During this time, I learned all about textiles. I was very lucky, I was always given the freedom to explore new things and grow. During my last 6 years a Scotch & Soda, the owner gave me the opportunity to build a new styling company, and I started a new omen's line – Maison Scotch.
When did you create Les coyotes de Paris?
A f ter my time at Scotch & Soda, I wanted to design a collection which reflected my own personality more. I have always been inspired by strong classic pieces, and was driven by a desire to create something really pure. Les Coyotes de Paris was founded in August 2015. Why young g irls, teens & even young women ? After some research I saw that there weren't many cool things for this age group in this specific style, so I wanted to challenge myself and I took the plunge and started this new brand.

Can you tell us about Amsterdam and your studio there ?
The studio is based in the historical heart of Amsterdam. The building dates back to 1759 when it was a home for elderly women. Later, it was used as an Atelier for arts and crafts and later in time a school. So much history in one building, and now we have a lovely spot there. The garden in the back is beautiful, and we love to have lunch there when the weather is sunny.
what kind of child were you ? What were your dreams?
I liked to be on my own, a dreamer, creative…and I really knew what I wanted from a young age. I don't think I've changed ver y much since then. I can still work in my own bubble, and I really need my space. But I'm also a real team-player. A good product, means a good team!
The name of the brand is a reference to Parisian girls compared to coyotes. What inspired this ?
Our brand name tells my imaginary story about the 4th arrondissement in Paris, where I see the girls running through the streets as fast as ''Coyotes' ' - the Parisian prairie wolves.
Who is Les Coyotes de Paris girl ?
Our Coyote likes classic pieces with an edge. The Coyote girl has her own eclectic style and dares to be a dynamic individual. She has the perfect ''je ne sais quoi' attitude, and she knows exactly what she wants. A Coyote ignores the rules and will follow her own ar tistic way in life. She captures the true Parisian spirit.

Why exclusively for girls?
Designing for girls was new, so my partner and I decided to take it slowly and start with girls only…. For FW16/17 we have a size-range for the very young girls 6-10 years old, the teen girls10-12 and for the young women, XS, S. But, after many requests we are now also busy with a small separate women's line, but in the same style and handwriting.
What's your brand philosophy? How would you define your world in a few words?
Les Coyotes de Paris is all about a timeless wardrobe. A nostalgic take on iconic & classic shapes and nautical details. Beautiful 60's & 70's silhouettes that are twisted into new updated modern looks. We strongly believe the look of a female wardrobe can be the same for mostly all ages. Les Coyotes de Paris also believes in the concept of sharing a closet, a timeless wardrobe where girls can share clothes with the sister and their mother.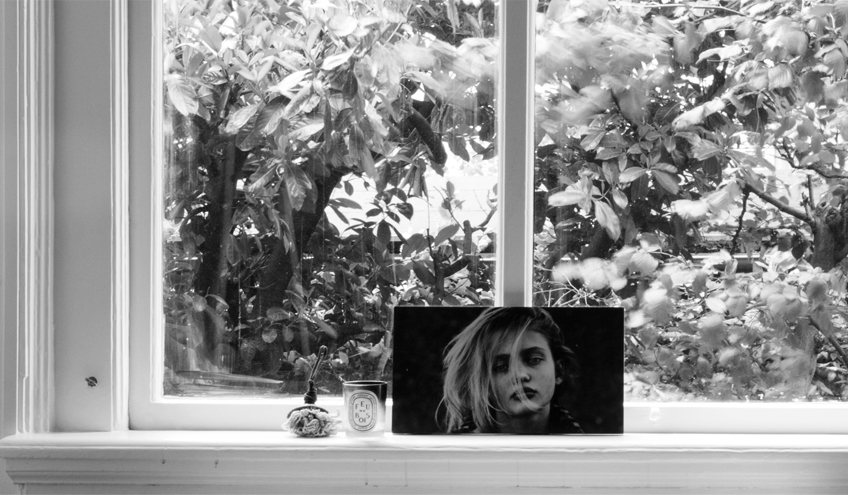 What does Paris represent for you in the fashion industry?
Paris has always been my biggest inspiration out of all the cities. A fter a tr ip to Paris, I'm always full of ideas and want to get back to work. The people, how they dress, the food, their lives - the tr ue Parisian/French lifestyle inspires me.
Who are your icons?
The smok yeyes, full lips and bed-head blonde hair of Brigitte Bardot. The French singer Françoise Hardy and her style remains inf luential, even to this day, for people like Alexa Chung who cited Françoise as her biggest inspiration. I think her sweeping fringe and modishyet-nonchalant way of dressing has inspired so many women. Not forgetting the English actress and singer Jane Birkin of course! Her known romantic relationship with Serge Gainsbourg is still a huge inspiration for me. And today, the daughters of all these beautiful women inspire us again!
You're mostly inspired by the 60's and the 70's-what does this perdio represent gor you and how does it stand for your brand ?
The iconic women, whom I describe above, are the fundament al inspirations of the brand and I always keep them in mind when I'm designing. They all have the per fect ''je ne sais quoi' ' attitude, and the silhouettes of that time are so timeless and iconic. and iconic. But for me it's also important to mix the past with today's modern lines.
What are your other sources of inspirations ?
A lthough I travel less now, seeing the world is still my biggest inspiration. Cities, people, different cultures, food, architecture, interior design… the world will always be a never ending story of beautiful things to see!
What are your favourite fabrics ?
For w inter, it's the fine 100% wool twill fabric we used in the first collection. And for the coming summer collection, I like the different shades, weights and textures of cotton fabrics.
What are your other passions, other than fashion ?
My biggest passion is my kids, my par tner Maickel, our friends & family. Spending time with them, having fun and trying to relax more! Now that I'm older, I try not to get stressed so easily. Tomorrow is another day, it's a more healthy way of living.
What are your favourites shops and restaurants in the city ?
My favour ite shop in Amsterdam is Sky, as they sell a nice mix of cool fashion brands. And the lovely pieces at the Rika boutique, Ulrika's own design pieces are feminine, clean, classic and effortless. My all-time favourite jewellery brand, Fox Pomona, sells beautiful handmade gold adornments. For hair & make-up, I go to Le souk in the 9 streets. Also in the 9 streets, you can find beauty products from the lifestyle store Marie-Stella-Mar is. They offer natural care products and mineral water. For each product you purchase, MSM donates a fixed amount towards clean drinking water projects around the world. I really appreciate their concept. And very importantly - food…we love to have dinner at Restaurant Bussia, for fine Italian dining and a great ambience.
A place to with kids in Amsterdam ?
Mmm there are many good places… But I really like the Museumplein, the big square around the Rijksmuseum, Van Gogh and the Stedelijk Museum. There's the large «Iamsterdam» si n there and a big grass field, where you can play and relax with the kids. If your kids are old enough, it's lovely to rent bikes and bike through the Vondelpark. Or go even further and bike along the Amstel River - nice for a picnic. Not to be missed is the Rijksmuseum, which has recently been completely renovated. It's an absolute must see! And if there's time left, the beautiful van Gogh Museum!
If Les Coyotes de Paris had a motto, what would it be ?
We have a motto! «To love oneself is the beg inning of a lifelong romance" - Oscar Wilde –
Find Les Coyotes de Paris's collection at Smallable
Close
Displaying 29 out of 29 items