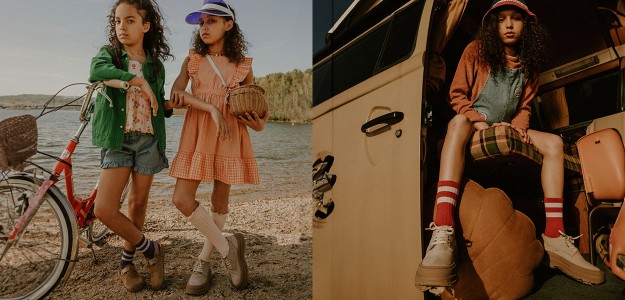 Pèpè
Founded by Paola and Dario Pizzetti, Pèpè Children Shoes is a steadfast Italian
children's shoe
brand. Each pair is handmade in Italy, using traditional Italian expertise and high-quality materials like buttery soft leather, to guarantee the brand's exceptional quality. From
baby shoes
, ideal for first steps, to bigger kids' shoes, Pèpè has a style to suit every age. Comfortable, durable and one-of-a-kind works of craftsmanship, Pèpè shoes makes luxury quality kids' footwear designed to see your kids from their first steps to life on the playground, in style.
Find out more
The Pèpè Children Shoes Story
Pèpè Children Shoes was imagined into existence by Paola and Dario Pizzetti. The Italian duo were looking to create a unique line of children's shoes that combined tradition, savoir-faire and passion, and so Pèpè Children Shoes was born. Crafted by Italian artisans, Pèpè shoes expertly unite retro chic styles with modern details and premium quality; et voilà, the secret to their charming and original footwear's success.

More than just good looks, Pèpè shoes are high-quality works of artisanry made to last. Each of their creations are hand-stitched from top-notch materials with the well-being of their customers' little feet always in mind. From kids' sandals and slip-ons to trainers and ballerinas, Smallable is proud to present the latest collection of shoes for kids from Pèpè Children Shoes.
Close