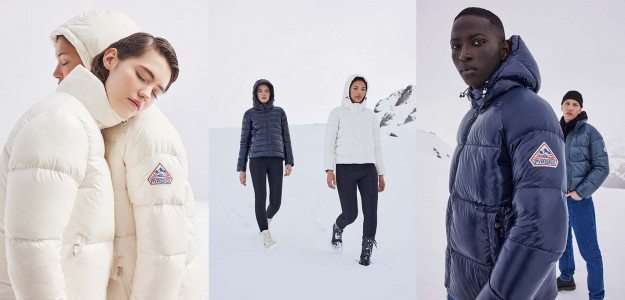 Pyrenex
Pyrenex is a family-run business specialising in outerwear and home goods. The name Pyrenex comes from the ducks and geese from the Pyrenees who—thanks to the free-range conditions they live in—produce down of exceptional quality that is three times as voluminous as other down. It is no surprise that Pyrenex jackets are extremely popular in northern countries where outerwear is important. In order to guarantee that your child has the warmest outerwear, Pyrenex creates all of its designs with the best feather down made from 100% natural materials that you can trust. Pyrenex combines exceptional style, quality and technological know-how, making it the best option for your little ones.
Find out more
The History of the Pyrenex Brand
A family business
Created nearly fifty years ago, Pyrenex is now a key part of the French fashion landscape. At the origins of Pyrenex we find Crabos, a small family business founded in Saint-Severs, Landes, in the mid-1800s. At the time the founder, Abel Crabos, produced duvets with feathers and down bought from the region's markets. A flourishing family business was born, which would be inherited by Abel Crabos' children and grandchildren.
Quality products
In 1968, the duvet company branched out into sleeping bags, which would help to increase the reputation of this family business and lead to the development of the brand Pyrenex. It would not be until 1970, a hundred years after the creation of Crabos, that the brand would launch its first down jackets onto the market. Today, Pyrenex is constantly evolving and offers new, innovative products every season. Pyrenex bedding and down jackets are now a must-have all over the world. And Pyrenex is not just for adults! The collection also includes items for children, like down jackets, snowsuits and parkas: perfect for your little ones in the winter!

Discover the Pyrenex collection on Smallable now.
Close