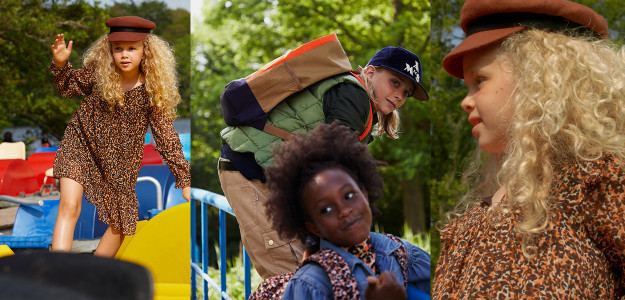 Scotch & Soda
Scotch & Soda celebrates the free spirit of Amsterdam. Endlessly optimistic, the brand is inspired by the liberal outlook of its home city, championing individuality and authenticity to create the unique – an attitude reflected in its kidswear. A celebration of colourful self-expression, fun-loving styles mix the unexpected with unexpected. Original designs burst with joyful shades, prints and details, with every piece putting comfort and practicality first. Discover the Scotch & Soda collection today on Smallable!
Find out more
The Scotch & Soda story

Scotch & Soda was born in the 80s in Amsterdam, a city that is highly associated with the brand's success. Known around the world for their 'Amsterdam couture', what started out as men's fashion brand quickly grew into a fully-fledged fashion house, offering clothes for kids and women alike.
In 2008, the brand launched their boys' line Scotch Shrunk, a range of clothes for boys inspired by their men's collections. This was followed by the launch of their women's line, Maison Scotch, in 2010 and its 'little sister' girls' collection, Scotch R'Belle, in Spring/ Summer 2011.
As Scotch & Soda has grown, the brand has been committed to taking steps to ensures it remains socially and environmentally responsible. To list just a few of their initiatives: Scotch & Soda stores and offices are 100% operated on renewable energy. To make its clothes, the brand sources cotton from the Better Cotton Initiative and organic producers, and are working towards using 100% sustainable cotton usage by 2025. Since 2013, Scotch & Soda has also been a member of Amfori, the global association for open and sustainable trade. All of the brand's factories have signed the Amori BSCI Code of Conduct, which stipulates fair and sustainable working conditions, and Scotch & Soda regularly audit their factories to ensure they meet this standard.
From hoodies, sweatshirts and T-shirts to excellent tailoring, coats, dresses and blouses, Smallable is proud to present the latest collection of clothes for boys and girls from Scotch & Soda.
Close