Sessùn
It was while travelling through South America that then anthropology student Emma François first became drawn into the world of textile handicraft. After meeting artisans and witnessing their time-honoured techniques she came back to her native France with the inspiration for her fashion brand: Sessùn. More than twenty-five years on, the label has become a veritable pillar of the French fashion scene. Centred around ethical, sustainable, and traditional production, the brand favours low-impact materials – think OEKO-TEX certified cotton, muelsing-free merino wool, vegetable-tanned leather, or fabric made from recycled plastic bottles. Each component is entrusted to artisans around the world who are masters of their craft, from Portuguese leatherwork to Tunisian denim, Indian embroidery, or Japanese lace. The result is a considered, eco-conscious collection steeped in love and tradition.
Find out more

interview

Emma François
Nestled in Rue Sainte in Marseille's seventh arrondissement, you'll find Sessùn Alma, a concept store that converges on design, craftmanship, food and fashion. This hybrid space – which is part boutique, part restaurant – is the beating heart of the Sessùn brand, embodying everything the womenswear label stands for. We went and visited the space and met up with the brand's founder, Emma François, to find out more.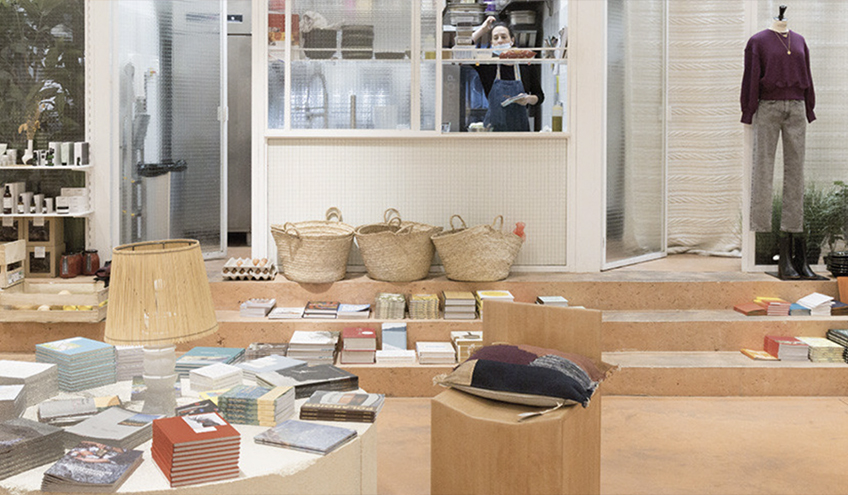 EMMA FRANÇOIS, CAN YOU DESCRIBE YOURSELF IN A FEW WORDS?
I am the founder and artistic director of Sessùn. I have three children and live in Marseille. I am curious and enthusiastic, and I love working, laughing, and dancing.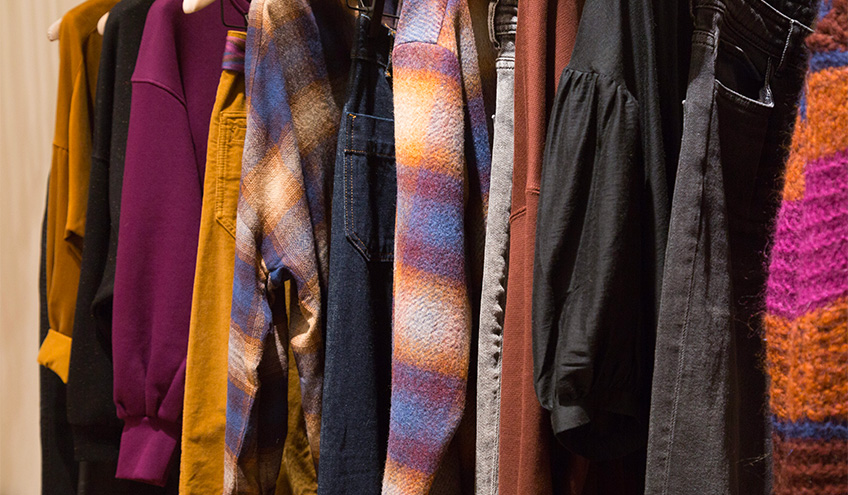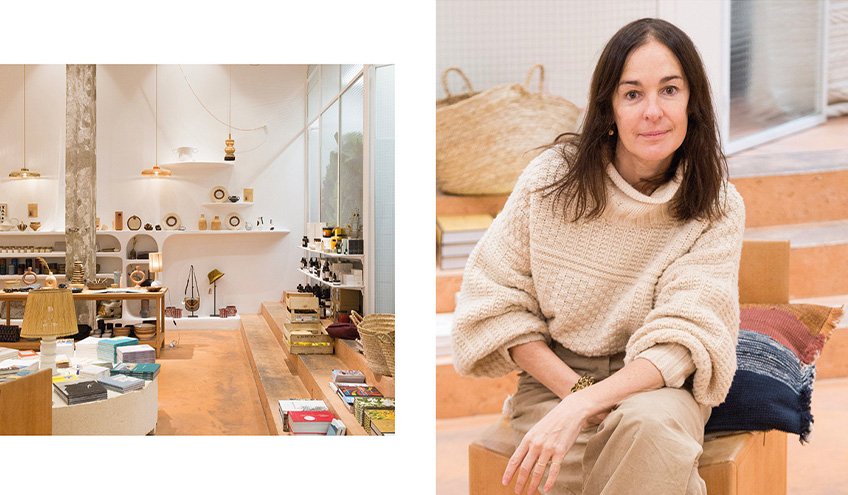 COULD YOU TELL US ABOUT HOW SESSÙN CAME INTO BEING?
While studying economic anthropology, I travelled to Central America for the first time, and it was here that I had a real revelation. After discovering their local crafts, I returned home and came up with the idea of designing garments that blended traditional craft techniques with a more urban style. I met up with some artisans and developed a few knitted designs, all while thinking of the experience not in terms of a life-long project but rather a student job. When I got back, people liked the clothes and the style established itself, that's when the adventure began!
HOW WOULD YOU DESCRIBE THE BRAND?
I would say that Sessùn strikes that special balance between sophisticated and laid-back, through pieces that are at once chic, feminine and functional. The brand has also managed to create a universe that extends beyond clothing. We're passionate about craftmanship so we chose to expand Sessùn's offering to include decorative objects and by using our network of stores to promote craftmanship. Sessùn is warm, sincere, natural and accessible while remaining anchored to its sunny southern French origins.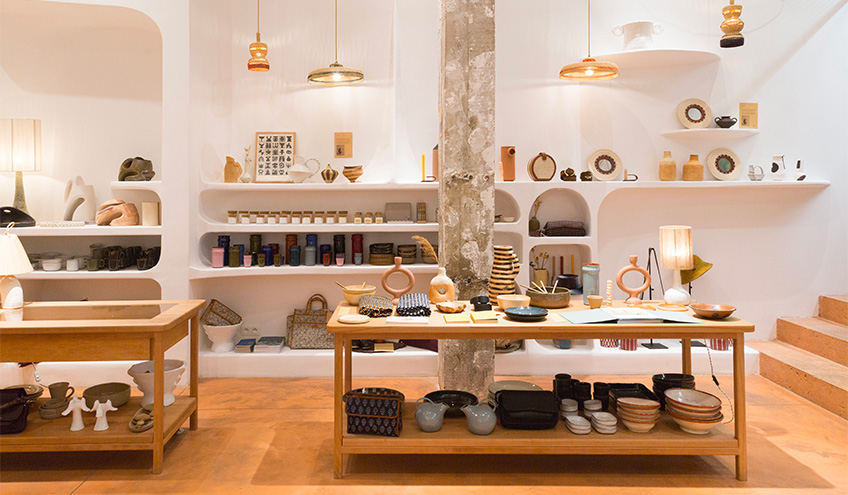 WHERE DOES THE NAME COME FROM?
Sessùn doesn't mean anything in particular, but it's a word that evokes time spent in the sun, the incarnation of chic and cool, with one common thread: craftmanship.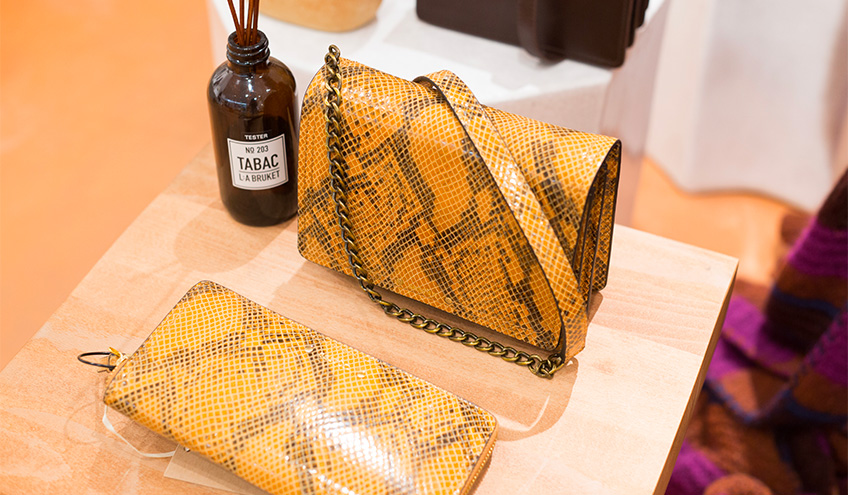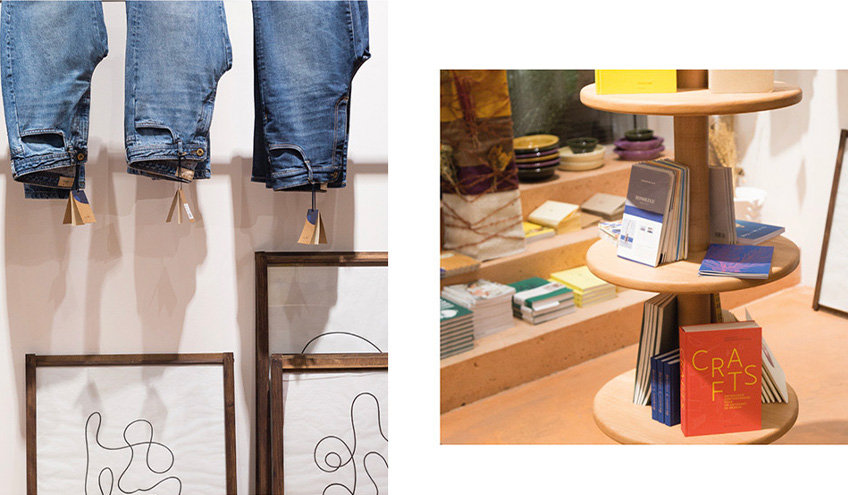 SESSÙN CELEBRATED ITS 25TH BIRTHDAY IN 2021. HOW HAS THE BRAND CHANGED OVER THE YEARS?
Of course, the brand has grown, matured and expanded, but in a way that has always been coherent; it's never lost sight of its guiding principles, and it has always maintained a certain worldly curiosity. We've remained loyal to our style and to our values, constantly taking a conscientious approach that is anchored in quality, respect and the love of beautiful things.
CAN YOU TELL US A BIT ABOUT THE SESSÙN ALMA PROJECT?
Sessùn Alma is a place for living and for meeting, it's a place that reflects the soul of the brand. It's also a hybrid space, both a boutique and a restaurant, that embodies our desire to bring together a selection of varied craft objects, books, and capsule collections around a sunny kitchen. It's an extension of the Sessùn brand into the sphere of 'art de vivre' [art of living].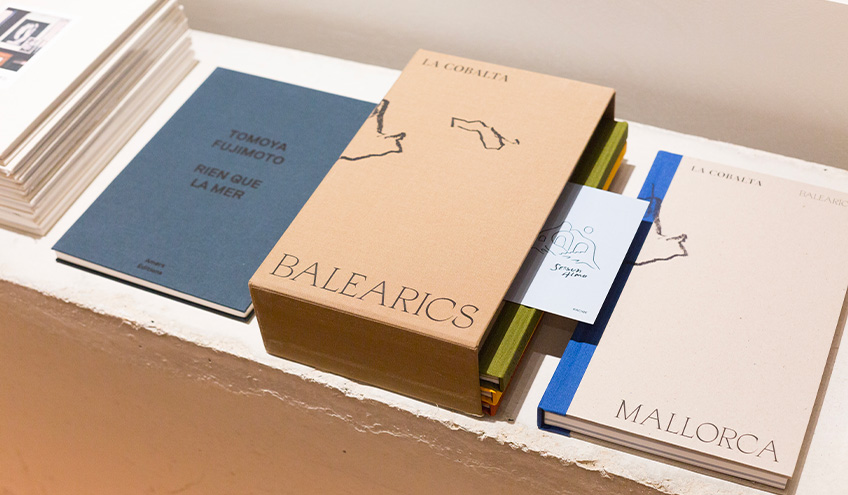 WHAT IS YOUR FAVOURITE PART ABOUT YOUR JOB?
Above everything else, it's the human aspect: it's the teams that surround me – many of them I've known for a number of years – and the new people that I meet. All of these encounters nourish my vision of the world and my creativity.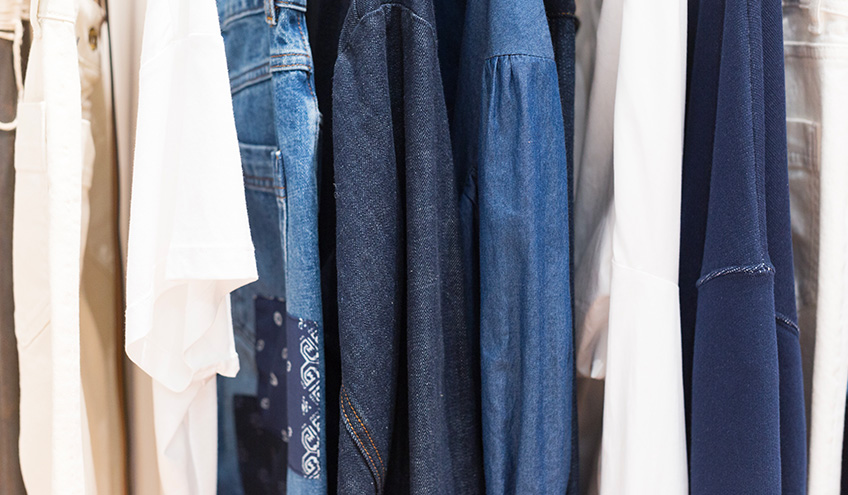 WHAT IS THE CREATIVE PROCESS FOR EACH COLLECTION?
Each collection evokes a specific inspirational story: a place, a time, a muse. The first step is therefore defining, then refining this story by putting together images to form a mood board. Then we create a range of colours, often by combining shades in unexpected ways. Then we work on the choice of materials, here I'm interested in contrast: combining delicate fabrics with more raw or masculine materials. And lastly, we work on the shape and cuts.
WHO DO YOU LOOK TO FOR INSPIRATION IN FASHION AND ART?
I obviously have a lot of inspiration, the Sessùn universe is full of influences! In no particular order, I would say: Jean and Sophie Arp, Charles and Ray Eames, Alexander Girard, Georgia O Keefe, Brancusi, Sheila Hicks, Ruth Asawa, Danny Lyon, Cy Twombly, and of course Picasso.

Beyond the big names in fashion or art, I am also very attached to some small books that hark back to my university days, books with an anthropological dimension... Small technical books about Zapotec costume, for example, or Mayan costume from a particular region of Guatemala, or French ceramics from the 1950s, which inspire me a lot.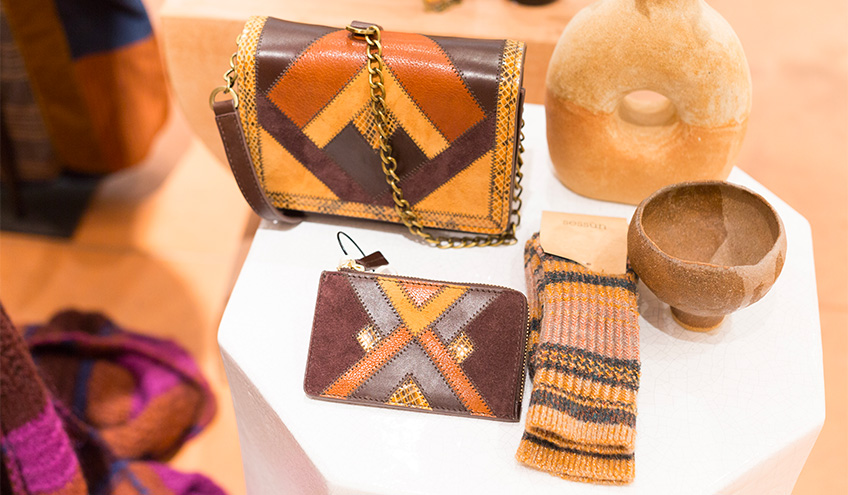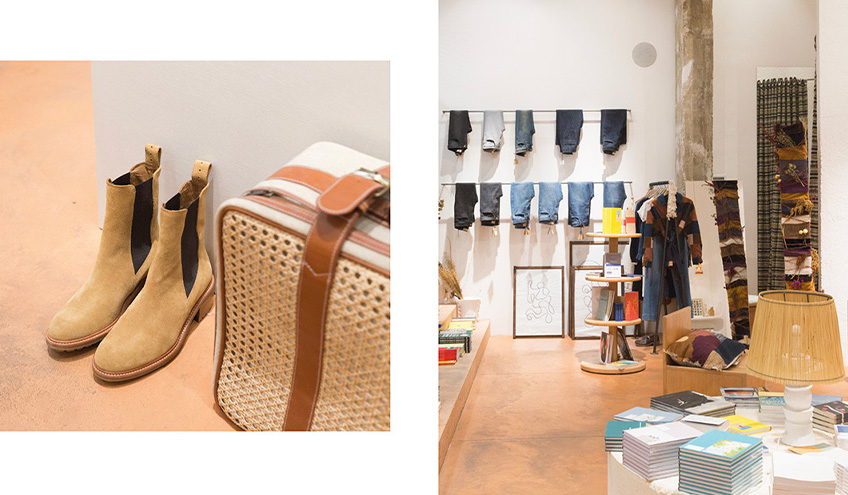 WHAT'S NEXT FOR SESSÙN?
To continue to grow by relying on the values we hold dear: respect for others, high standards and sustainability.
WHAT IS YOUR LIFE PHILOSOPHY?
Meet, share, search and make sense.
WHAT IS YOUR FAVOURITE THING TO DO WITH YOUR FAMILY IN MARSEILLE?
"I like to wander through the city streets as the sun goes down and the light turns golden.
YOUR FAVOURITE RESTAURANT IN MARSEILLE?
La Relève for the convivial atmosphere and the friendly staff.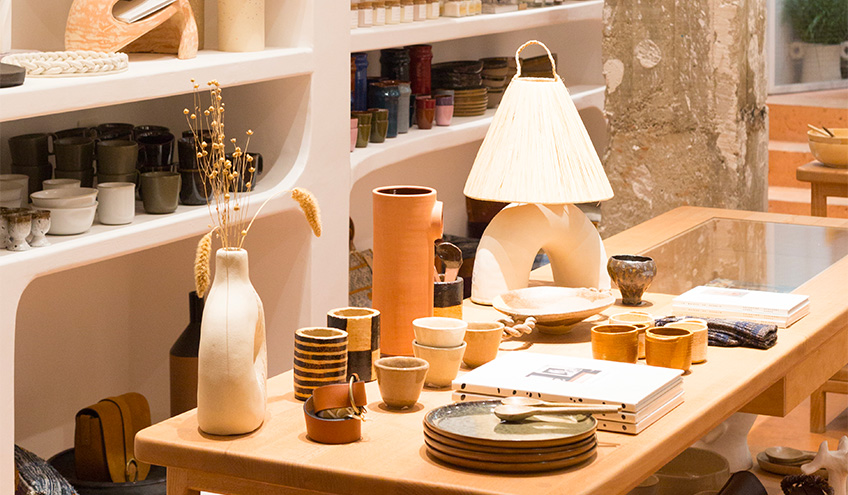 YOUR FAVOURITE PIECE OF MUSIC?
That's a difficult question, it's hard to choose !
Didn't I by Darondo
Tripping Out by Curtis Mayfield
Baltimore by Nina Simone
And so many others…
Photos and text : Yasmina Pérez
Close
Discover our other brands