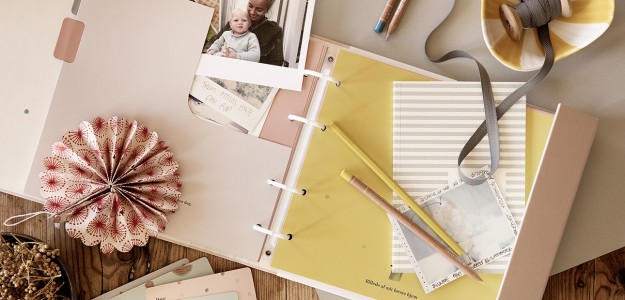 Specialday
Specialday is the Danish paper goods company, created in 2006 by Tanja, with the vision that every day is a special day. Specialday produces aesthetic and functional products in a nostalgic, timeless style with the goal of embracing the day-to-day's special moments. Tanja sees her products as "treasure chests" waiting to be filled with families' thoughts, stories, experiences and traditions, and which can be preserved for a lifetime for future generations to discover. Specialday is heavily influenced by ideas of memory and treasure, honouring inheritance, and family roots, and uses these values to create high quality products that make creating and recording your family's history a joy. Start chronicling your stories for generations to come with this delightful range from the brand Specialday.
Find out more
Interview
Tanja Bjerring
Tanja Bjerring is the founder of Specialday, a paper goods brand that embraces life's precious moments, and most importantly, reminds us that every day is a special day.

We met up with Tanja and her team in their office located in Klampenborg, a suburb in Copenhagen's north, where charming houses are set to a backdrop of forested parks and beachfront promenades. The space – which the team shares with other women artists and designers – is tastefully decorated with minimalist shelving, piled high with the brand's delicately illustrated notebooks, journals, and albums. Juggling motherhood, managing her own brand, and documenting her family's treasured memories are all in a day's work for this creative entrepreneur. Welcome into the world of Specialday.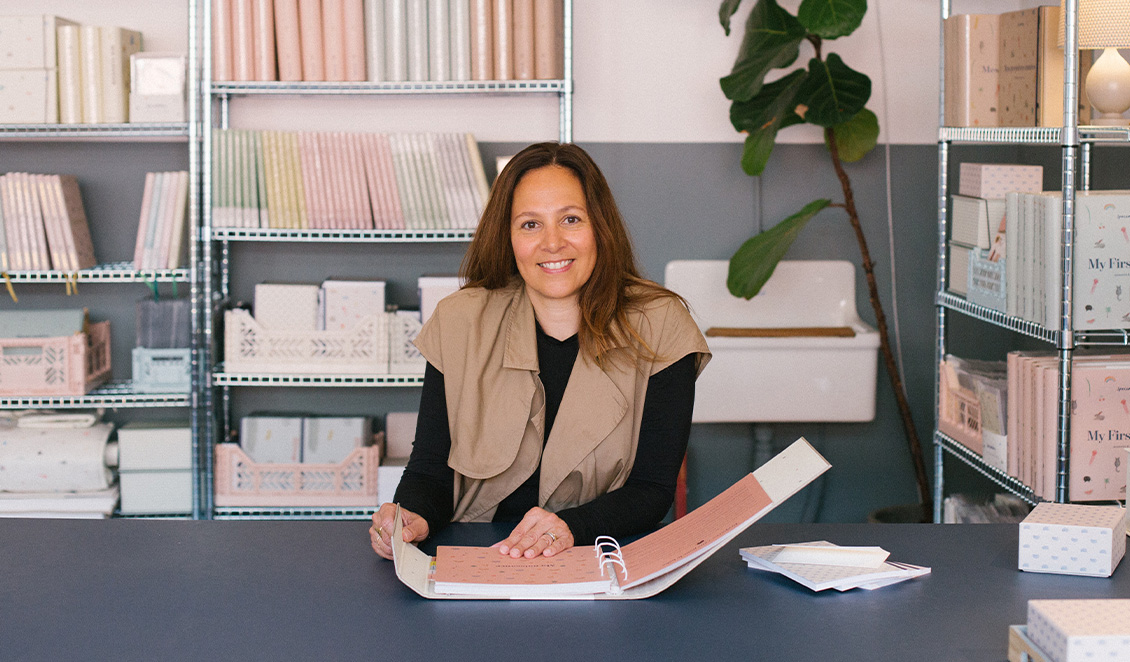 Tanja, can you tell us a bit about yourself ?
I am a mother of three children, Thea, aged 17 and twins, Nola and Wilbert aged 6. I am married to Christian, and we all live a little north of Copenhagen. I am the founder of Specialday, a book and paper brand.

How did Specialday start ?
Specialday was founded in 2006 after a visit to Australia. My family immigrated from Denmark to Australia when I was 10 years old, and I lived there until I finished university at the age of 26, when I chose to return to Denmark. My parents and siblings continue to live in Australia to this day, so I have always travelled there frequently. After one of my visits, I was speaking with one of my dearest friends, Rikke, about the scrapbook and paper market in Australia. At the same time, I had just lost my computer, and with it, many photos of my daughter, Thea. We felt that Denmark was not as established with regards to journals and paper products, and therefore decided to start a company centred around journaling and memory books. We designed journals that could serve as unique 'treasure chests' filled with words, images, thoughts, memorabilia, and experiences to be enjoyed and cherished for many generations.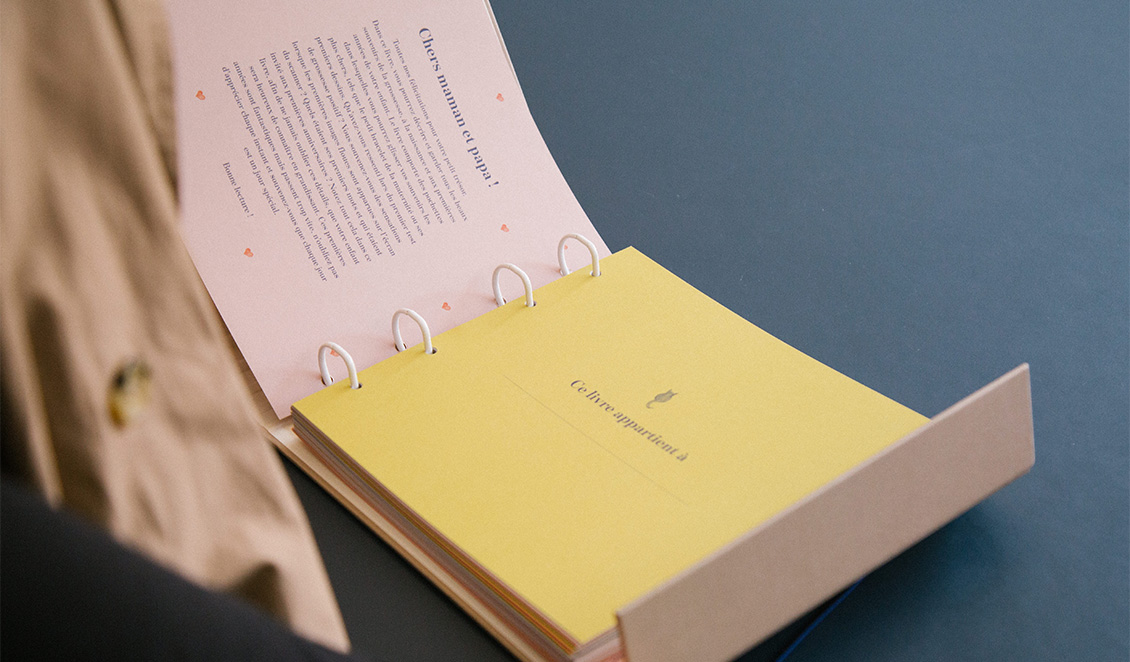 Was it challenging starting your own business ?
In 2006 I was employed as human resource manager in a shipping firm and had not intended on doing anything else at the time, so Specialday really started as just a passion project. But I have grown up in a home with a very resourceful and imaginative mother and a father who was self-employed most of his life, so creating my own brand felt quite natural once the right idea developed. I had experienced myself what it meant to lose something so special as photos of my child and really felt that there was an unmet need on the Danish market.

What do you like most about your job ?
The knowledge that we are creating products that will be filled with special thoughts and experiences and passed on to future generations really means a lot to me. I have three children and they have done and said so many things that I have written down and it is so special to share these words and experiences with them. Sometimes I don't write something down because I am certain that I won't forget it… and most times I do!

You design and produce beautiful objects that embrace special moments in life and keep stories and experiences alive. What do you think about the ephemeral nature of communication in today's digital world ?
It really is a two-sided coin for me. On one hand I have a true love for the original – pen and paper and a handwritten note – and on the other hand I feel that digital communication offers exciting opportunities. You can say that I have chosen to embrace digital communication as Specialday has recently launched an online platform where it is possible to fill in pages of your baby journal with texts and images and have the pages printed gradually as your child grows.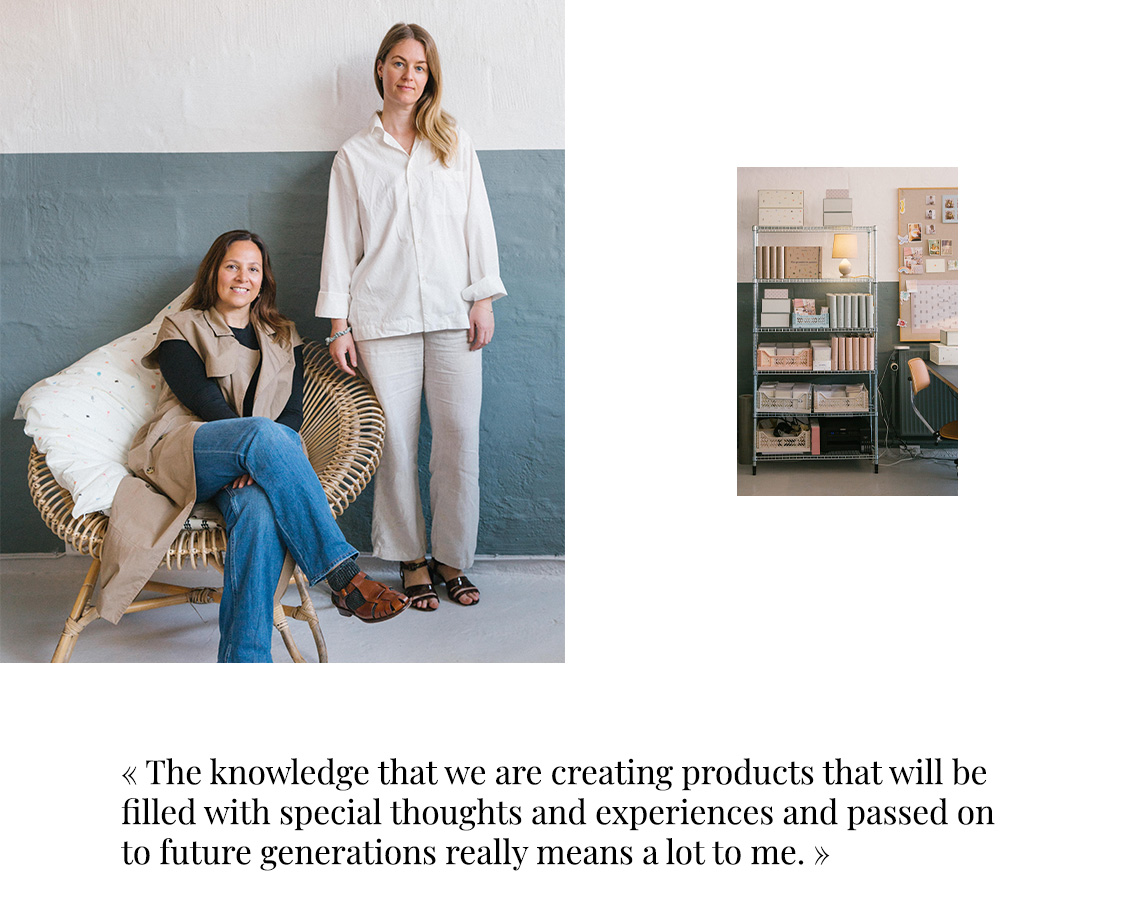 What and who are the places, designers, photographers, and musicians that inspire you today ?
I am very privileged to be surrounded by people who inspire me every day. My husband, my children, my friends, my board member and coach Mille Collin, my graphic and content manager at Specialday, Line Storgaard and my 'colleagues' at our office space. I absolutely adore Copenhagen. The city has everything to offer – amazing restaurants, beautiful shops with design and fashion unlike few cities in the world, museums, theatres, parks – all close to canals and the water. I also love to travel – we have spent many summers in Mallorca and this island has a special place in mine and my family's heart. Last year we had the most amazing trip to Greece and have decided to return this year. We love the people, the food and exploring the islands.
As for photographers, we were so privileged to have Ditte Isager shoot our latest images. Ditte captures a depth and a feel, and I really love the essence in her work. Line Klein did a shoot with us where I used my own children – and although these images were taken some time ago, we have used them many times and I will never tire of looking at them. Line managed to create an atmosphere in her images that was just amazing. In terms of music, I love all sorts. I like music with texts that make me think. We have actually created a Specialday playlist on Spotify – 'Specialday – memories & treasures' with a selection of our favourite artists and tunes.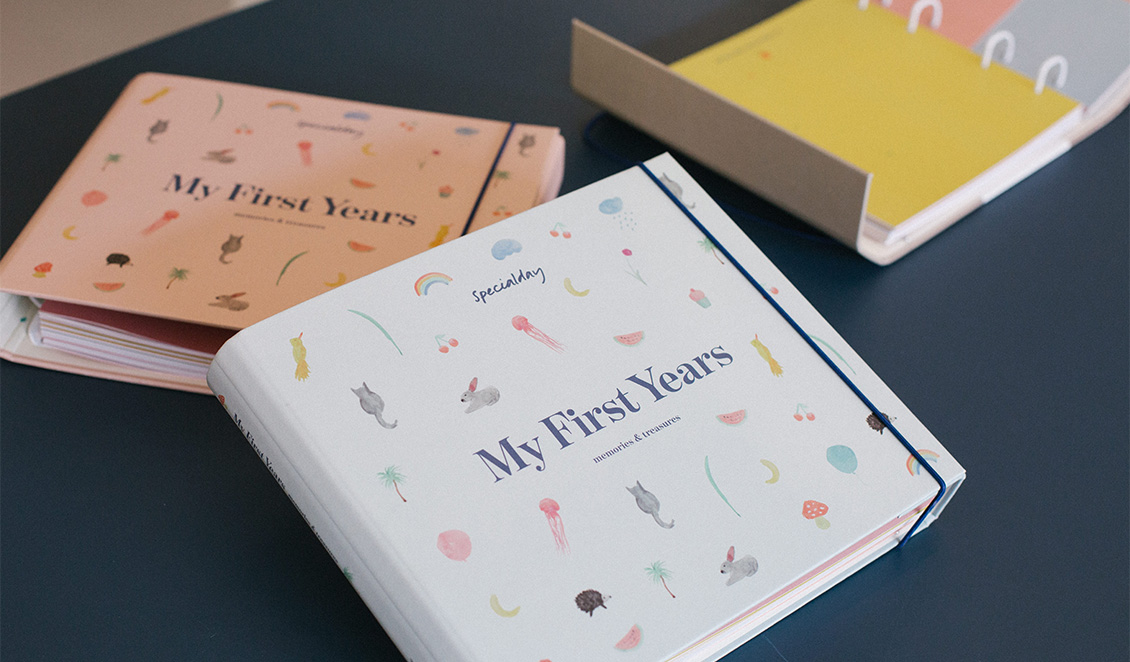 Could you describe a typical day at work ?
At the moment, we are busy with development. We are creating and launching new products gradually throughout 2023 so this is taking up a lot of our time and as mentioned, Specialday have expanded to include an online platform. We are therefore in a phase where we are expanding Specialday's universe by offering new products and our books in both a physical and digital version.

What does motherhood mean to you ?
First and foremost a privilege – none of my pregnancies have come easy so I often refer to my children as my miracles. Motherhood fills us with unconditional love and at times, deep frustration. Motherhood makes us vulnerable and strong at the same time. I love the saying 'the days go slow, but the years go fast' because I can really relate.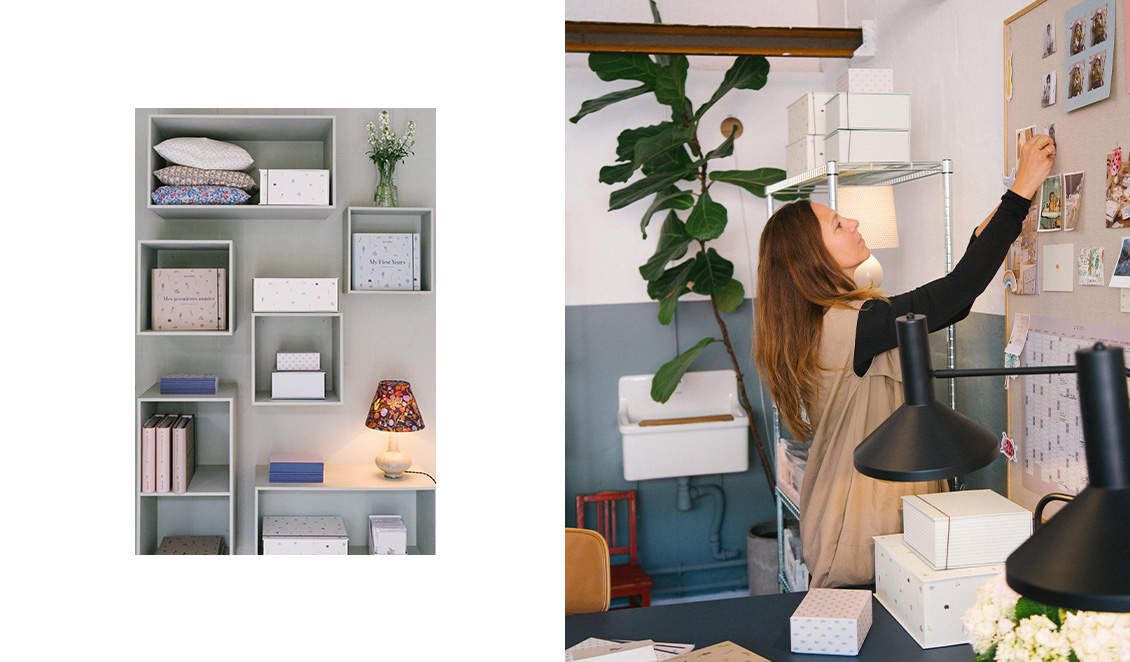 If you had to define the world of Specialday in three words, what would they be ?
Aesthetic, high- quality, and family.

What is your dream for Specialday ?
My dream for Specialday is that we continue to feel a demand for our products and that our products assist in holding on to special memories and treasures. That we can unfold our Specialday universe to include new products to existing and new markets.

Does Specialday have any new projects coming up ?
Yes! As mentioned, we are expanding our paper products as well as introducing a collection of textiles for baby. We are also in the midst of writing a pregnancy journal in collaboration with Rudolph Care, our favourite Danish beauty brand and certainly a company that we at Specialday look up to and admire, so we are very excited and honored. The pregnancy journal will be launched in spring 2023 and will be available in several languages, including French.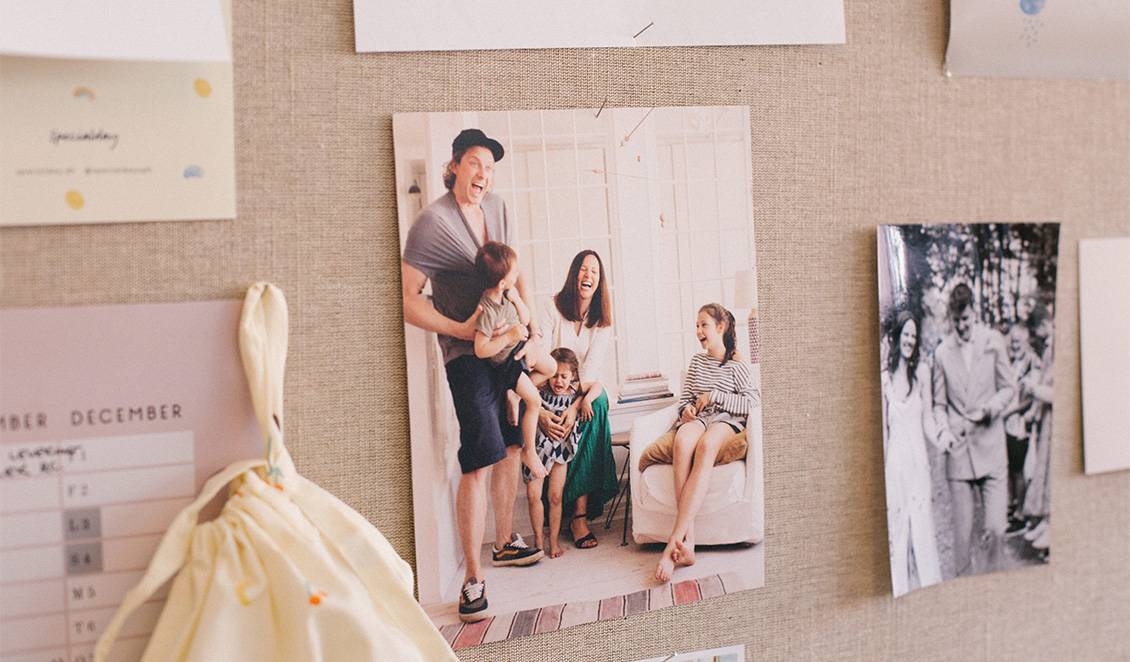 Smallable lovers are always keen on discovering new places around the world. What are some of your favourite places in Copenhagen ?
In the city I love Torvehallerne – a food hall with everything your heart desires and market products such as flowers. It is also possible to have a glass of wine outside and enjoy people watching. My husband and I love sitting in the bar at the restaurant Pluto and sipping their lovely drinks and enjoying their delicious food. Copenhagen is a city that is easy to get around, whether it be on bike or walking. My eldest daughter, Thea and I love to walk around the city and surrounding areas and explore all the small shops and cafes.

A place to go with kids ?
I love the area around Sct. Annæ Plads. There is a playground for the kids and lots of lovely stores and cafes in the area. Kongens Have in the city centre is a beautiful park where there is also a playground and in the summer months a marionette theatre for the children. We often visit DAC (Danish Architecture Centre) which has some interesting exhibitions and always something fun for the kids. Outside of Copenhagen the children love to go searching for the missing giants. These are huge wooden sculptures made by Thomas Dambo that are scattered around forests, meadows and by calm waters in suburban Copenhagen. Not all of them are easy to find but it's a fun activity. We are also big fans of ice-cream and can recommend Ismejeriet for the city's best ice-cream.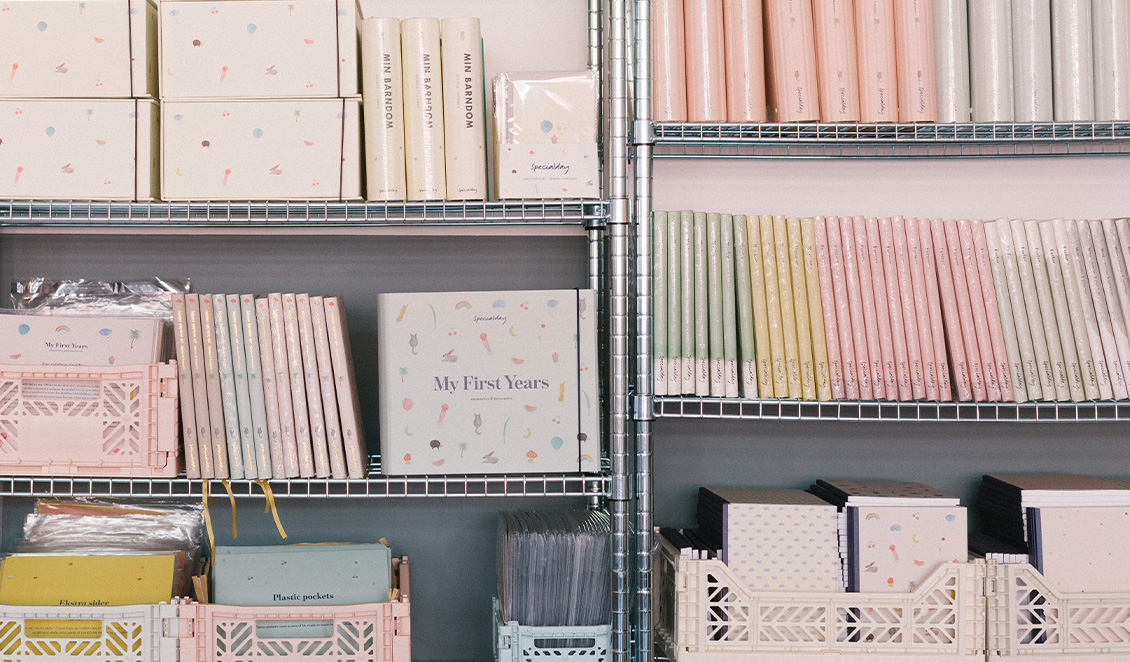 Photos & texts © Yasmina Pérez
Close
Displaying 4 out of 4 items