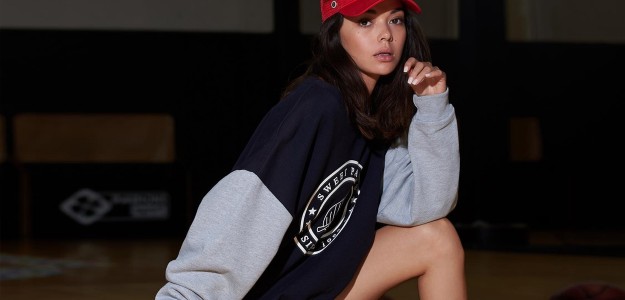 Sweet Pants
Since 1982, Sweet Pants is a French loungewear brand that is dedicated to creating the comfiest sweatpants available on the market. Sweet Pants uses the highest quality materials, leaving no detail unnoticed. Both unisex and timeless, Sweet Pants are designed for optimal comfort and are offered in a range of colourful hues in stylish cuts that elevate any style. Discover Sweet Pants today, you won't want to take them off.
Find out more
The Sweet Pants story

An observation behind the creation of the Sweet Pants brand: Benjamin Halfon and Jacky Attal noticed that jogging bottoms were much loved items and are big sellers, but despite the enthusiasm they aroused, lacked originality as the market offered very little variety. On the catwalks and at home, their cut, material and shape remained the same. So they decided to create a garment inspired by jogging bottoms which were very popular at the time, and make a high-end range from top-quality materials, thus revolutionising the very basis of the style. This inspiration resulted in the arrival of Sweet Pants in 2012.
The launch of their first jogging bottoms was met with instant success, and Benjamin and Jacky realised that their pieces were also being worn by women, who gave the garment a more sophisticated twist. This inspired them to launch a new range with a closer fit and in colourful models. A range that would soon be extended with the arrival of a collection of children's jogging bottoms.
Their first jogging bottoms were unisex, loved by men seeking style and comfort, but also by women. Sweet Pants jogging bottoms have become an essential for all generations, as their sizes start from aged 2. Despite this dazzling debut, Sweet Pants is still a growing brand that you're sure to hear more from: their jogging bottoms have already taken the Japanese and Scandinavian markets by storm, where the most original jogging bottoms with looser fits and more quirky prints are experiencing resounding success.
Close
Displaying 8 out of 8 items