Trousselier
Trousselier has over 50 years of experience in childcare, making them a loved and trusted establishment synonymous with softness, tenderness and fantasy. Their expert craftsmanship and knowledge is undeniable. Trousselier has modernized the tradional toy-making approach and continues to craft creative, loavable and plush toys and accessories for children. Trousselier is a true delight for children and adults alike! Find out moreClose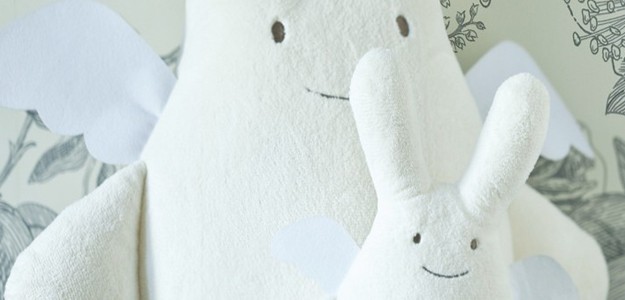 The History of Trousselier:
This famous
childcare
toy and accessory brand was created in 1971 by French duo Josette and Francis Trousselier and is now a leading label in the industry. Trousselier has created a gentle, tender world for little ones with soft toys, interactive mobiles, play mats and much more, which are a hit with both children and parents.
Ange Lapin, the must-have comforter.
Ange Lapin is the signature toy from the house of Trousselier. This simple bunny with angel wings is available in different colours, materials and shapes to adapt to all ages and needs. Whether in the form of a comforter, a rattle or a mobile, Ange Lapin proves to be an essential accessory for your little one.
Through its unique expertise and its design teams' attention to detail, Trousselier has become an iconic childcare brand and a favourite for new baby gift lists.
Discover the world of Trousselier on Smallable.
Close