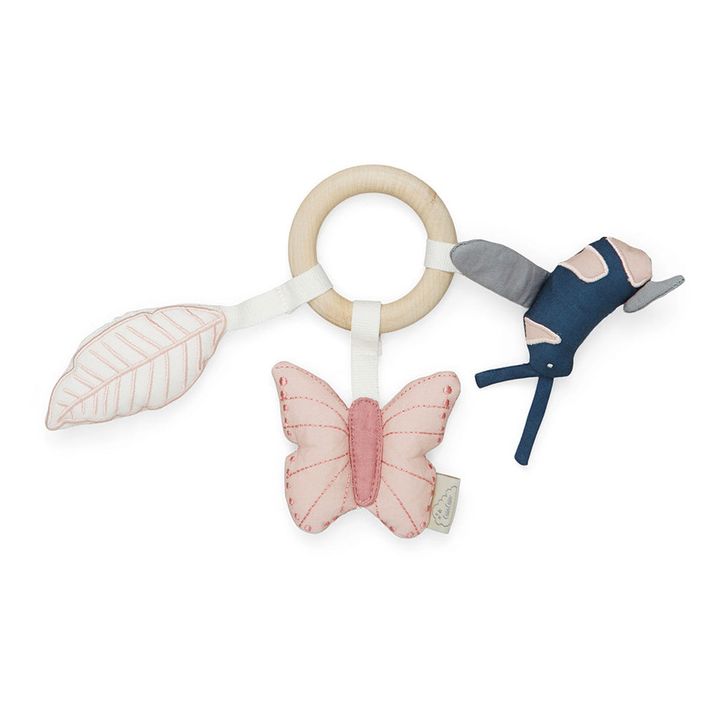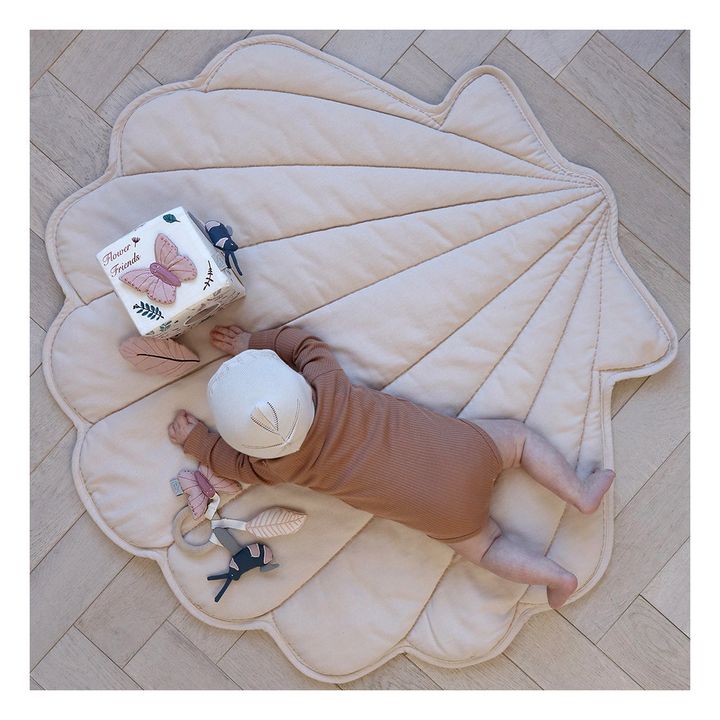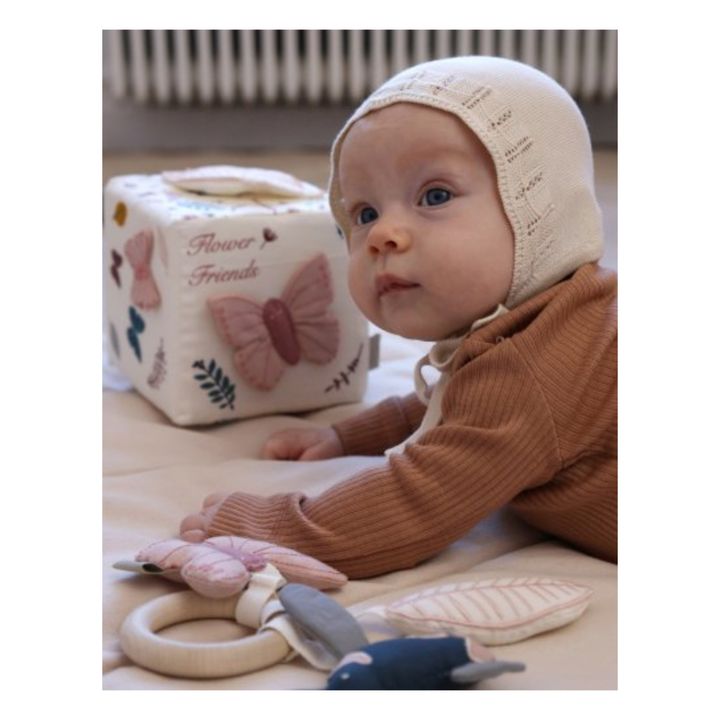 Greenable Criteria
Certified organic
The organic label certifies that this item has been made from environmentally friendly materials and ingredients, and contains no chemical substances.
Description
This easy-to-grip ring with interesting pleated textures, mirrors and a little bell will stimulate baby's curiosity and sensory awareness.
DETAILS
Keeps baby occupied; easy to attach to a stroller or play arch.
Helps to develop dexterity, Encourages imagination, Helps develop hearing, Helps to develop sense of touch, Helps stimulate vision
AGE
COMPOSITION
100% Organic cotton, Padding : 100% Polyester Oeko-tex, Rings : 100% Maple wood
Free from chemicals
DIMENSIONS
Length : 9 cm, Width : 8 cm, Height : 2 cm
OCS (ETKO 4401) certified