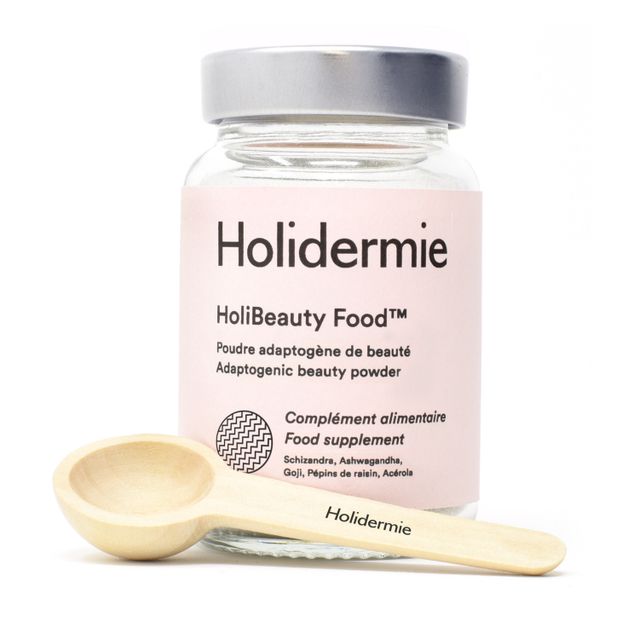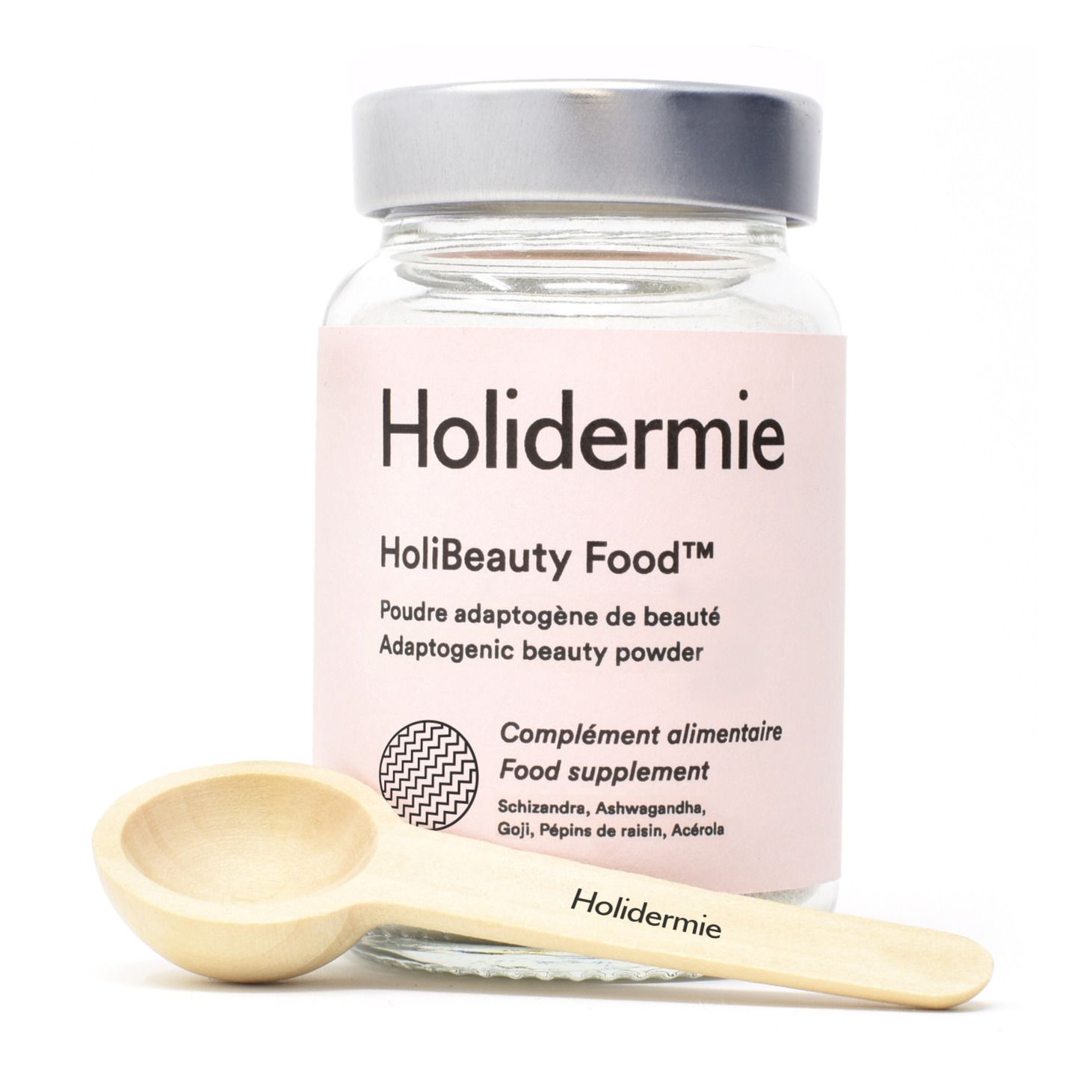 Adaptogen Beauty Powder Nutritional Supplement

Description
The Holistic Beauty Powder is a nutritional supplement from the HoliBeauty Food ™ range whose approach combines relaxation, overall wellbeing and anti-aging and antioxidant skin care. Composed of adaptogenic plants and superfruit extracts naturally rich in vitamins and trace elements, the Holistic Beauty Powder contains nutrients essential for the skin's balance. It contributes to physical and mental wellbeing by reducing the state of stress and by freeing the body of accumulated toxins.

BENEFITS:

Schizandra is an adaptogenic plant from the Chinese pharmacopoeia; it is a wild vine native to northern China and Mongolia whose properties help restore physical and mental wellbeing. Rich in vitamins A, B6, C and E and in trace elements (germanium, selenium, iodine and zinc), schizandra berries strengthen the body's activity and support physical and intellectual activity, while reducing stress. In Chinese medicine, schizandra is called the "fruit of love" and is traditionally consumed by newlyweds on their wedding night!

Ashwaganda, or Indian Ginseng, is an Ayurvedic herb used traditionally in India for its effectiveness in dealing with stress and lack of energy. It is called "rasayana", that is, "which regenerates and rejuvenates". It has adaptogenic properties, which increase the body's resistance to stress and support cognitive functions. Rich in iron, antioxidants, tannins, potassium nitrate, and fatty acids, ashwaganda root also helps maintain skin health and maintains mental and physical ability when tired, weak, or lacking in concentration.

Acerola, which means "maple cherry", is a superfruit with many benefits. It is highly antioxidan thanks to its richness in vitamin A and beta-carotene, and it is also a metabolism booster thanks to its richness in minerals (phosphorus, potassium, iron). With a vitamin C content that is 30 to 40 times higher than oranges, this superfruit strengthens the immune system, increases iron absorption, boosts the natural defenses and thus helps reduce fatigue. The vitamin C it contains also contributes to the normal formation of collagen, to ensure normal function of the skin.

Goji Berries are superfruits called "fruits of eternal youth". They are very rich in antioxidants thanks to their high vitamin C content, they fight against oxidative stress. Known for their richness in polysaccharides, they help regulate appetite and feelings of fullness.

OPCs, polyphenols present in Grape Seeds, have remarkable antioxidant properties. They are powerful free radical scavengers, which help reduce damage from oxidative stress.

COMPOSITION:

Schizandra, Ashwaganda, Acerola, Goji Berries, Grape Seeds.

Vegan formulation, gluten free, preservative free.

DIRECTIONS FOR USE:

Mix 2 to 3 servings with water, vegetable juice or incorporated into a smoothie, ideally in the morning.

INGREDIENTS:

Acerola, schizandra fruit extract, anti-caking agent: maltodextrin, grape seed extract, goji extract, withania extract (ashwagandha).
Details : Cosmetics items may not be refunded or exchanged
Made in : France
Nutritional Supplements & Vitamins
Nutritional Supplements & Vitamins