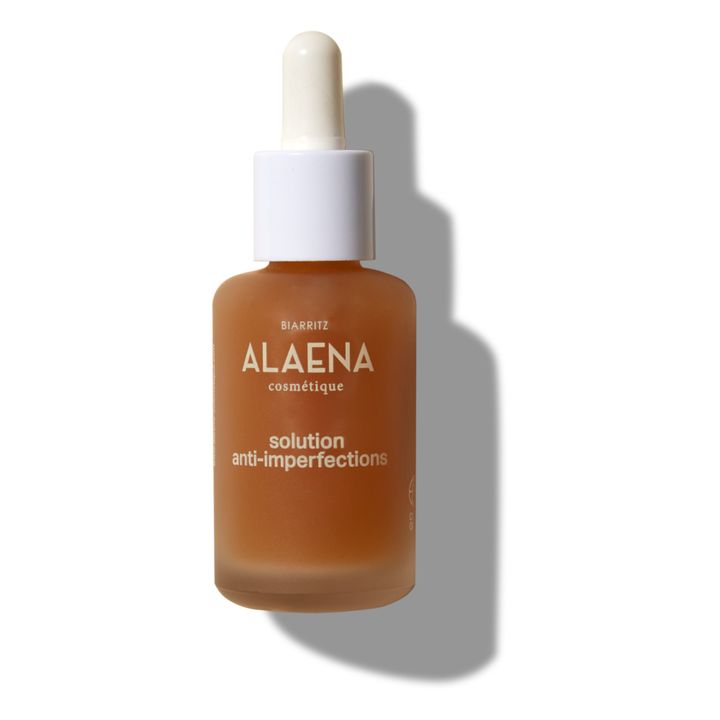 Greenable Criteria
Certified organic
The organic label certifies that this item has been made from environmentally friendly materials and ingredients, and contains no chemical substances.
Description
This solution, formulated by a dermatologist with 20 years of experience, reduces blemishes, blackheads, and enlarged pores.
BENEFITS
Its natural composition brings together flower acids and fruit acids for a retinoid-like effect that regulates sebum production, has anti-inflammatory and anti-bacterial effects, and regulates microbiota. The extract of chelidonia helps to combat the appearance of blackheads, while the zinc is purifying and soothing. The flower acids have a peeling effect. The probiotics rebalance the microbiota. Juniper berry and palmetto extracts regulate sebum and tighten the pores. Finally, liquorice has an anti-inflammatory effect.
COMPOSITION
Chelidonia extract, Zinc, Liquorice, Flower acids, Juniper berry and Palmetto extracts. 99% natural ingredients. 57% of the ingredients are sourced from organic farming.
Free of essential oils, Free of endocrine disruptors
DIRECTIONS FOR USE
Suitable for combination to oily skin, Targets blemish-prone skin, Suitable for sensitive skin
Apply in the evening to the affected area after cleansing and drying. Leave on overnight and rinse your face in the morning. Perfectly suited to expecting and new mothers. Not recommended for people who suffer from rosacea.
Natural and organic cosmetics certified by ECOCERTGreenlife
Cosmetic products can not be returned or exchanged