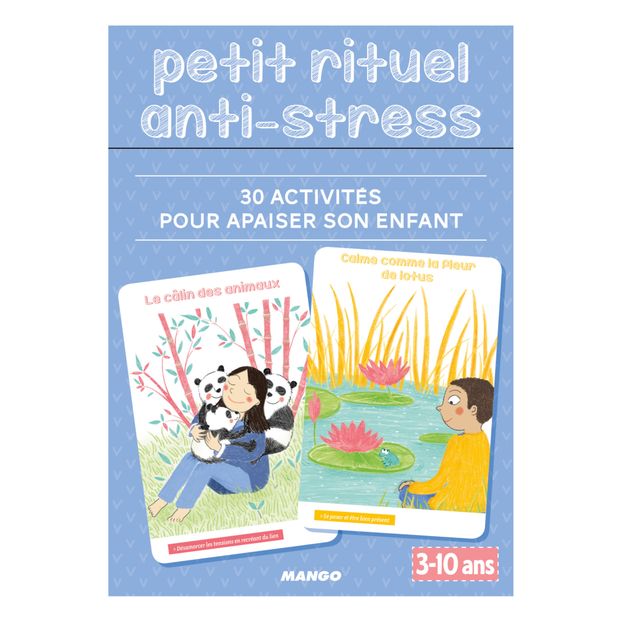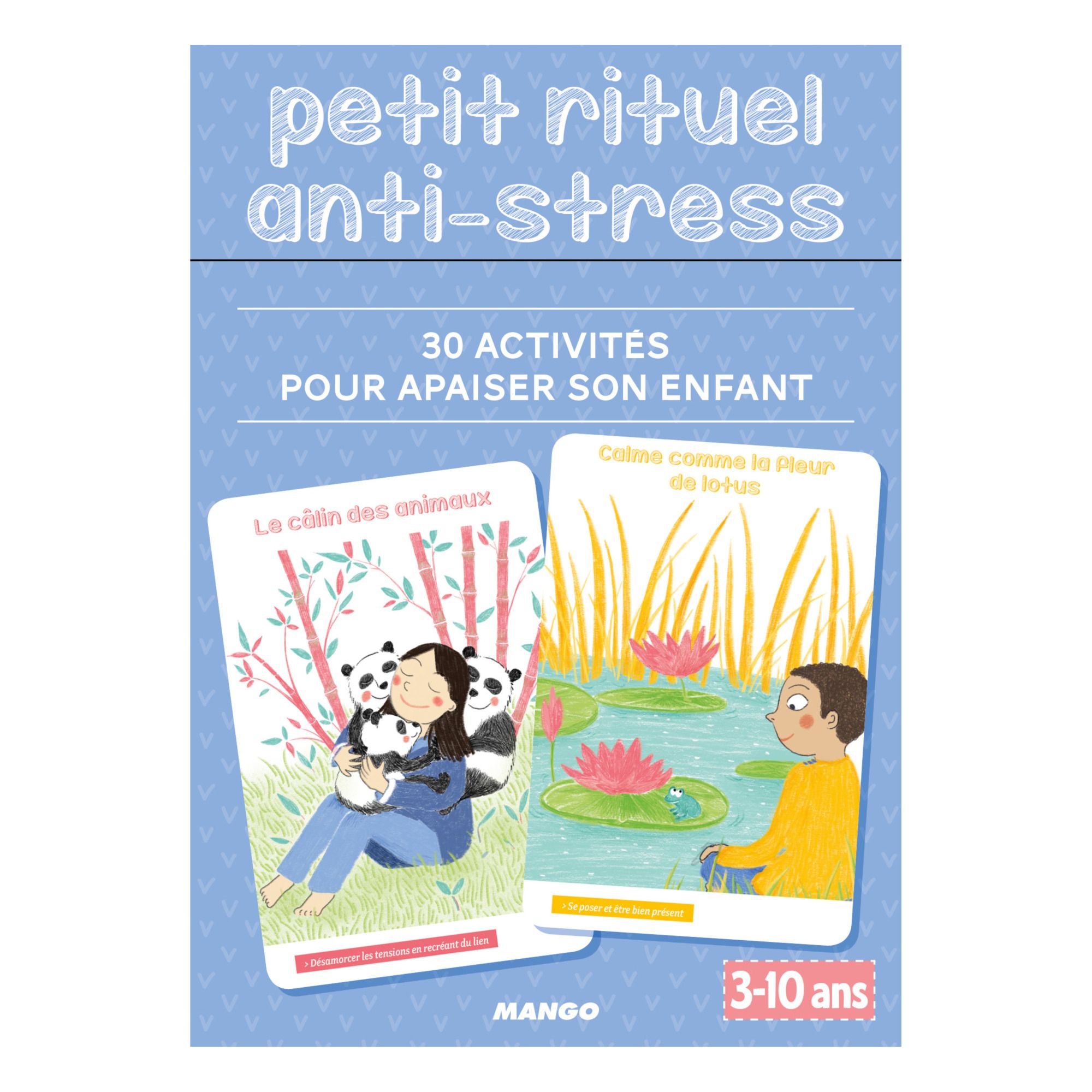 Anti-Stress Routine
Description
As children grow up, they will encounter new situations, which sometimes cause stress. Although stress is natural and allows them to deal with situations quickly, it must not become recurrent.

In these cards, the author proposes very simple activities that can be used to influence a child's mood and to help relieve stress in the long term.

> 30 cards with whimsical illustrations that help to transport children into a reassuring space.
> 4 themes (relaxation, emotions, creativity, concentration) and a very clear colour code to guide the parent or child in choosing a card.
> A booklet explaining the mechanisms of stress and tips on how to carry out the activities so that your child finds serenity and self-confidence.
DETAILS
30 cards

Author: Gilles Diederichs

Illustrator: Thanh Portal
Number of pages : 24 pages
Language(s) : French
AGE
DIMENSIONS
Length : 18 cm, Width : 12 cm