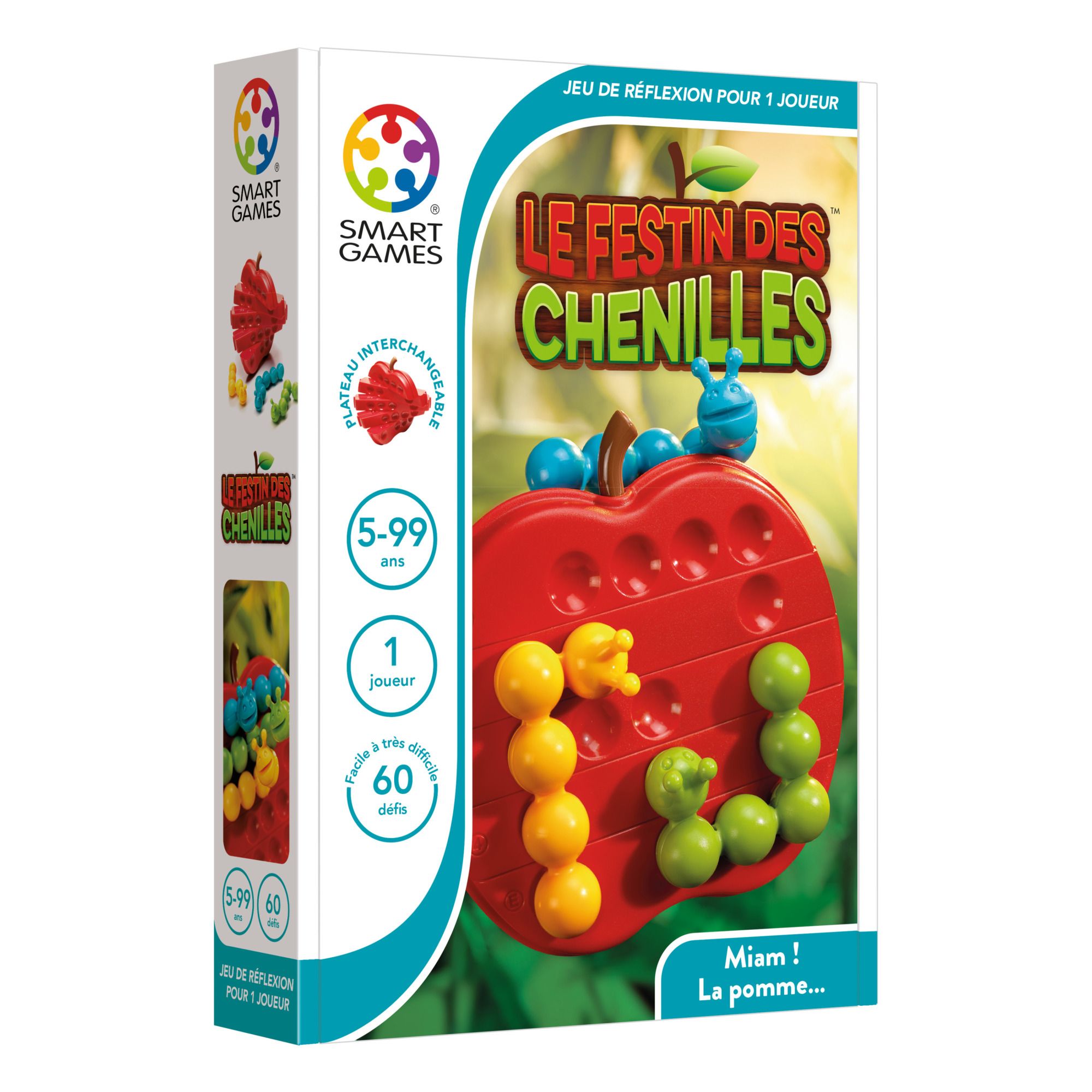 Apple Twist
Description
Three hungry caterpillars want to eat from the same apple. Can you bend them into shape so that they all can fit? This logic game requires flexible thinking to solve the 60 challenges, from very easy to difficult.
DETAILS
Choose a challenge. Figure out how to fit the three caterpillars inside the apple. There is only one solution to each challenge, which you will find at the end of the challenge booklet.
Helps to develop observational skills
The game contains an interchangeable apple-shaped game board, 3 bendable caterpillars and a booklet with 60 challenges and their solutions.
AGE