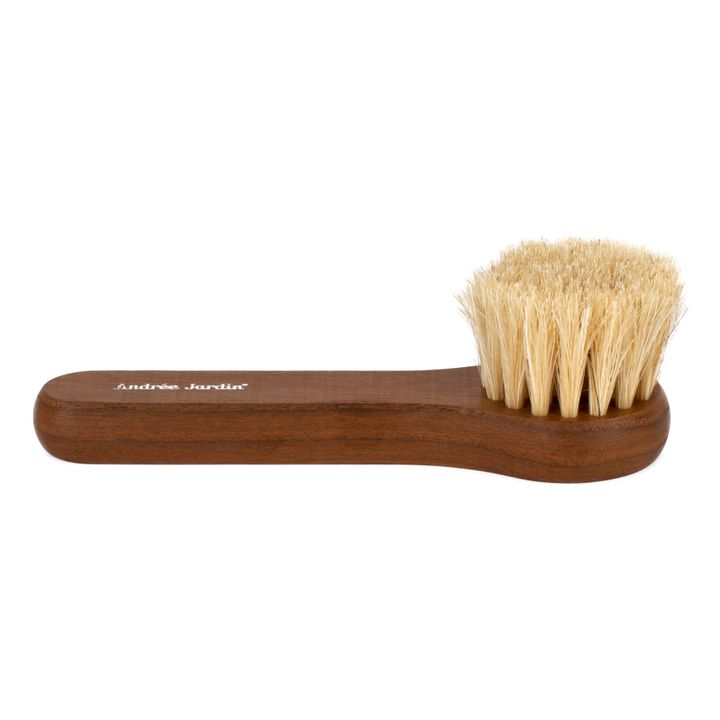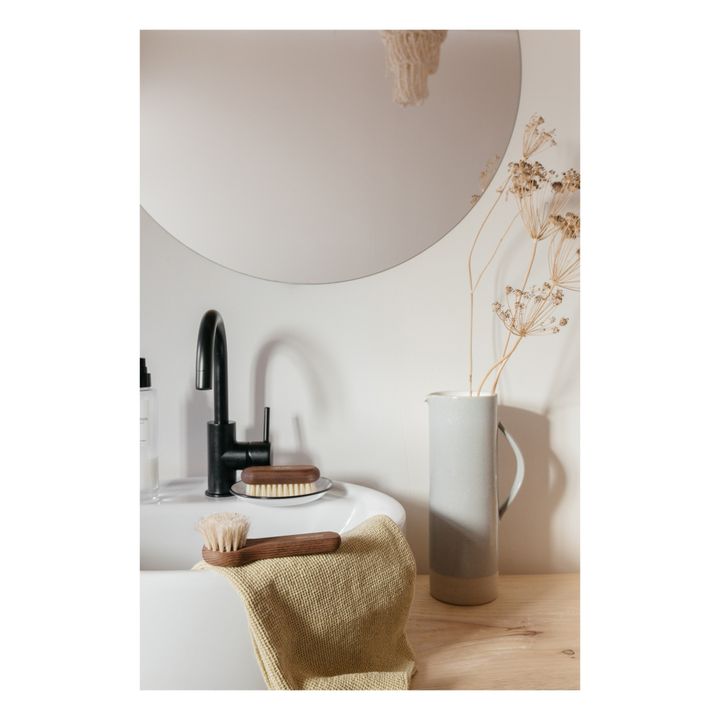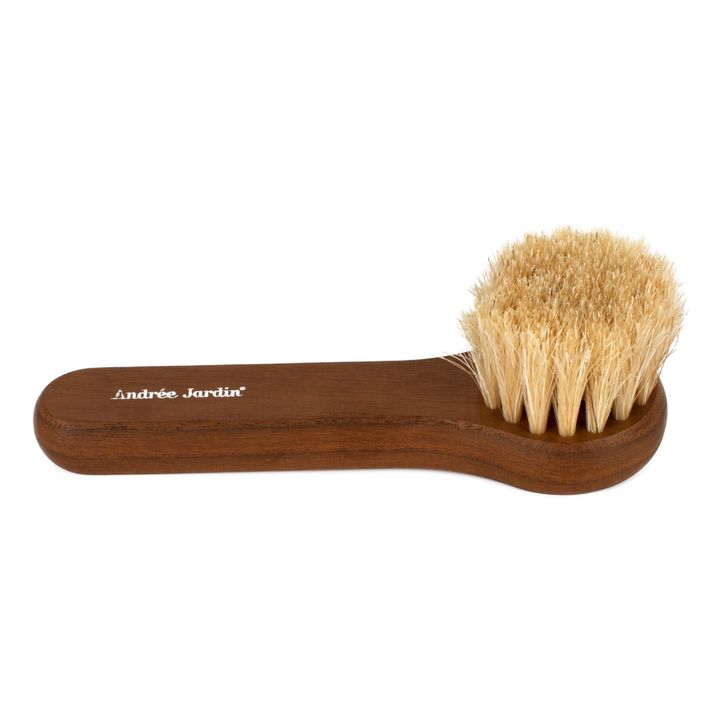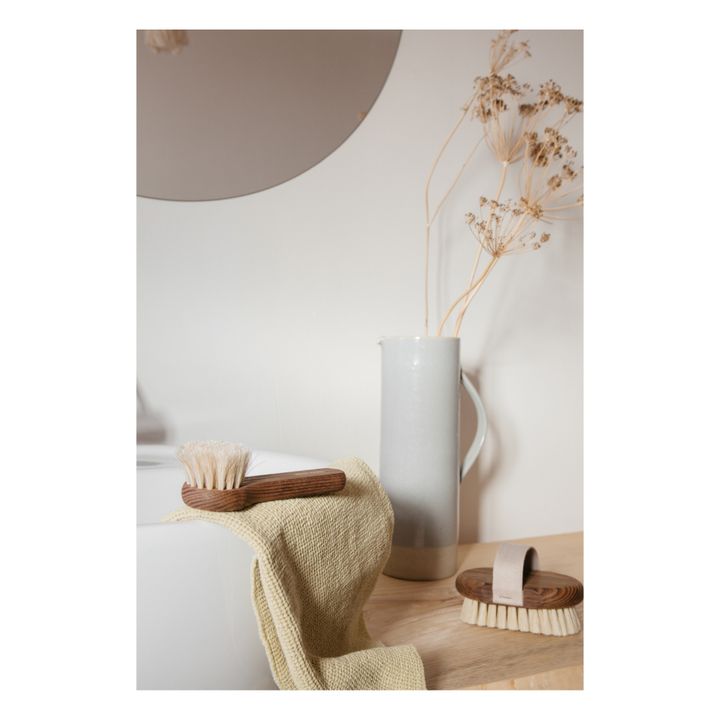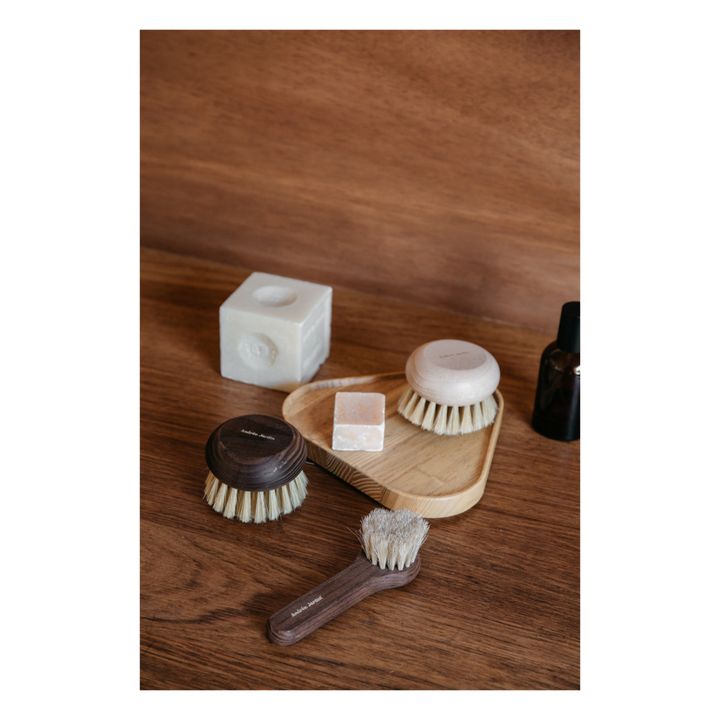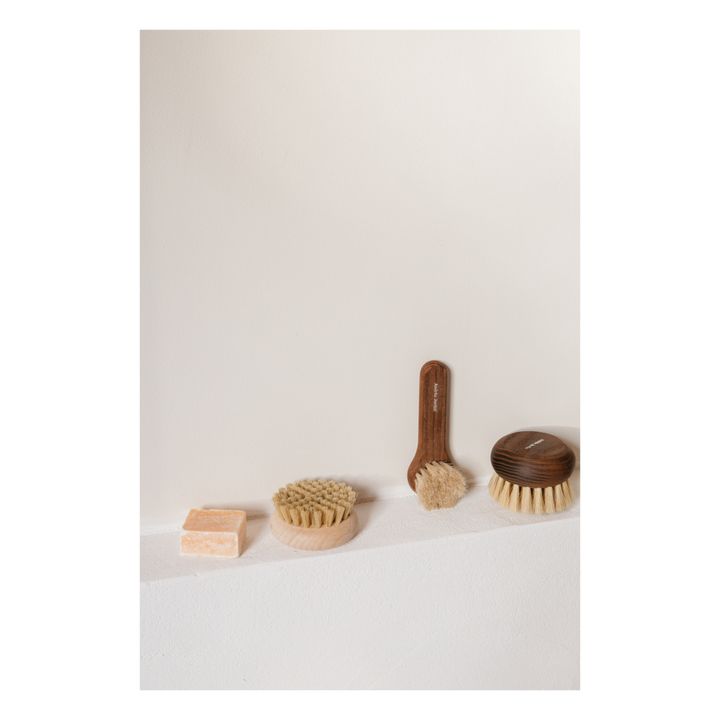 Description
This facial brush with soft bristles cleanses the pores of the skin and stimulates blood circulation.
DETAILS
Dry the hairs downwards and drain well after use. Prolonged contact with water may alter its appearance.
COMPOSITION
Heat-treated ash wood, natural blonde horsehair fibres
DIRECTIONS FOR USE
Use the wet brush with a cleansing lotion or a cold-saponified solid soap and make gentle, circular movements. Avoid the eye and mouth area.
DIMENSIONS
Length : 12 cm, Width : 3.5 cm, Thickness : 3.5 cm
Displaying 11 out of 11 items