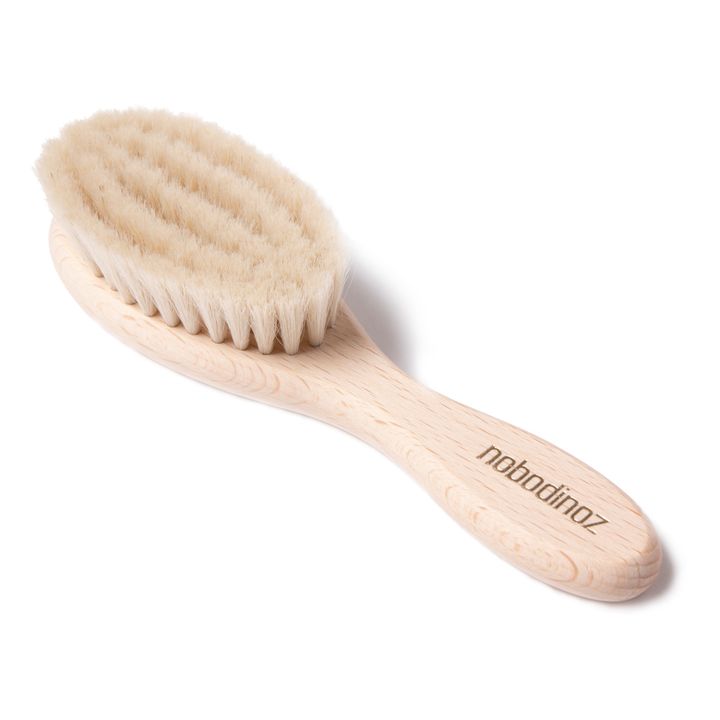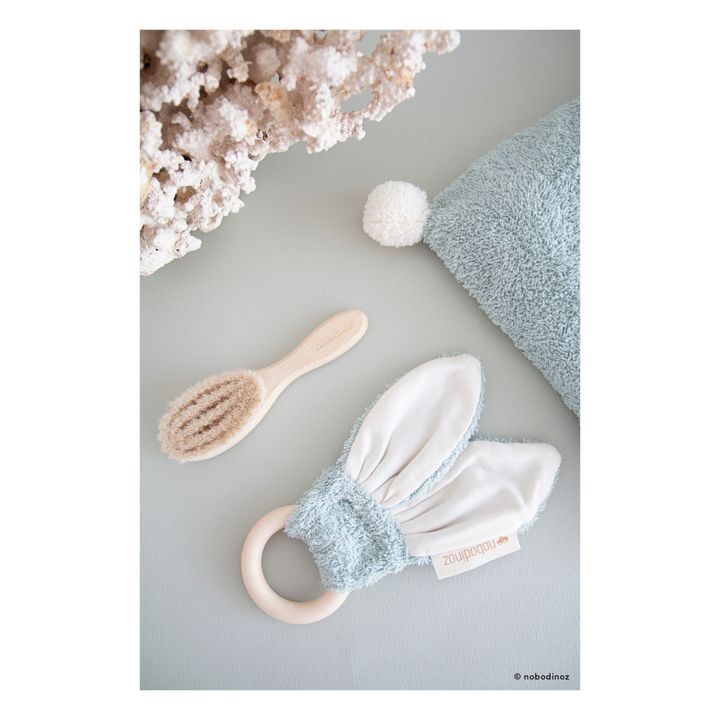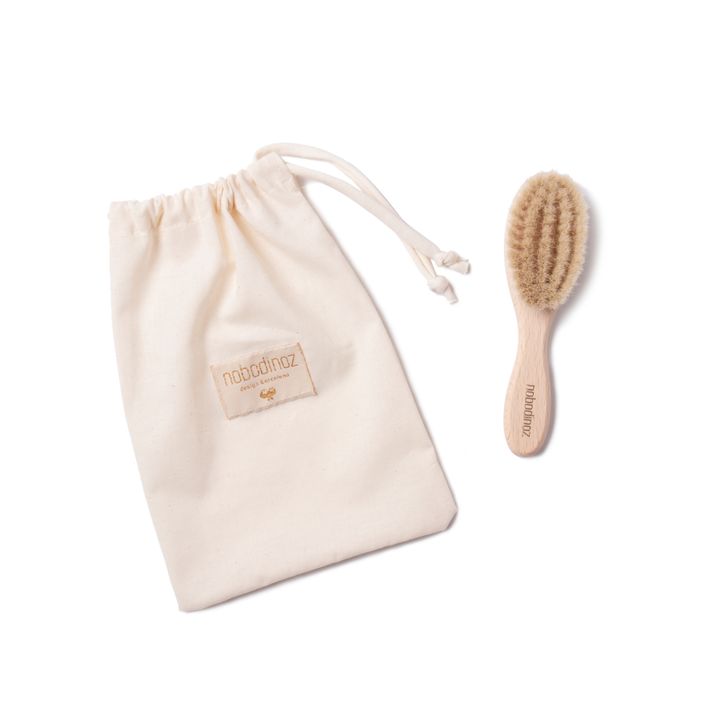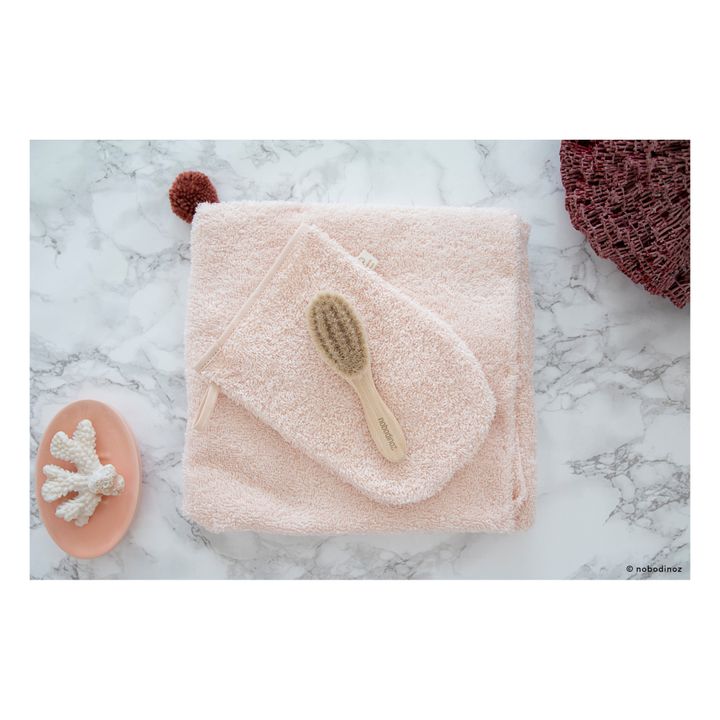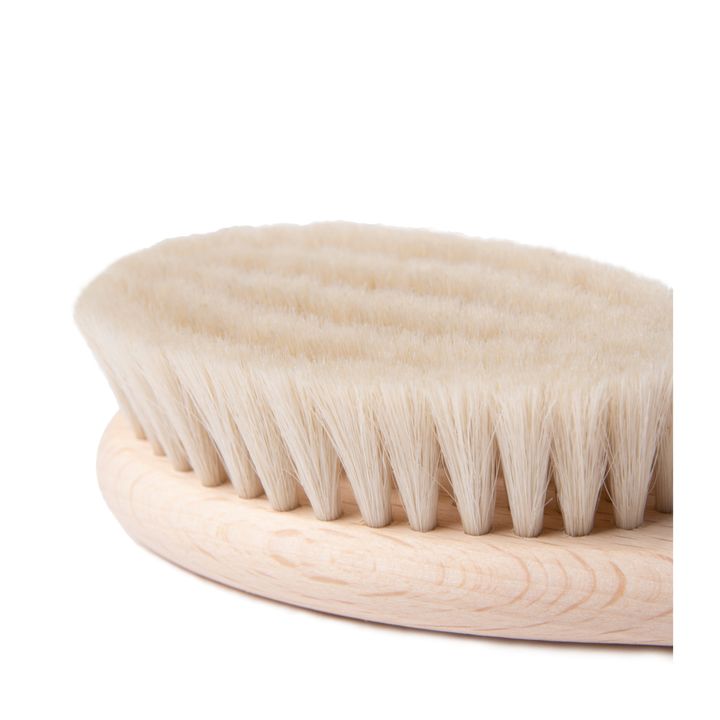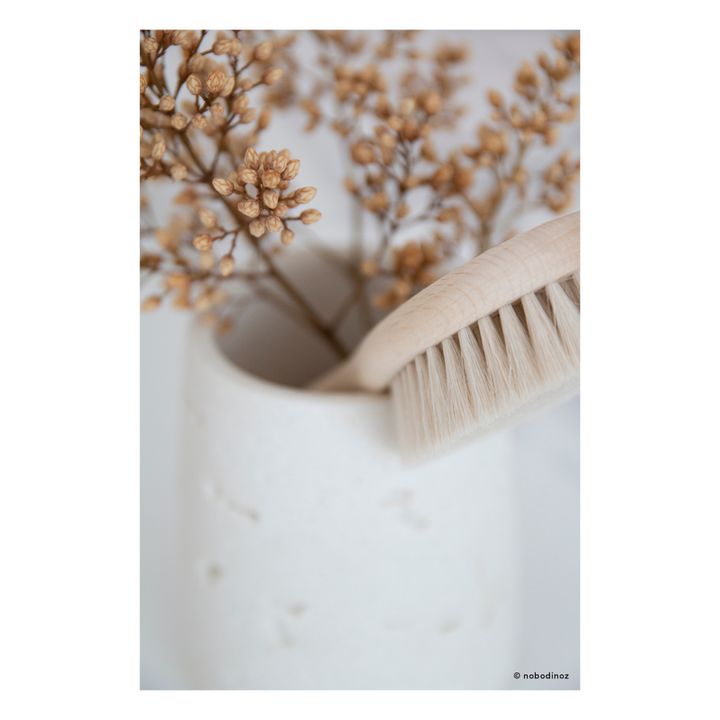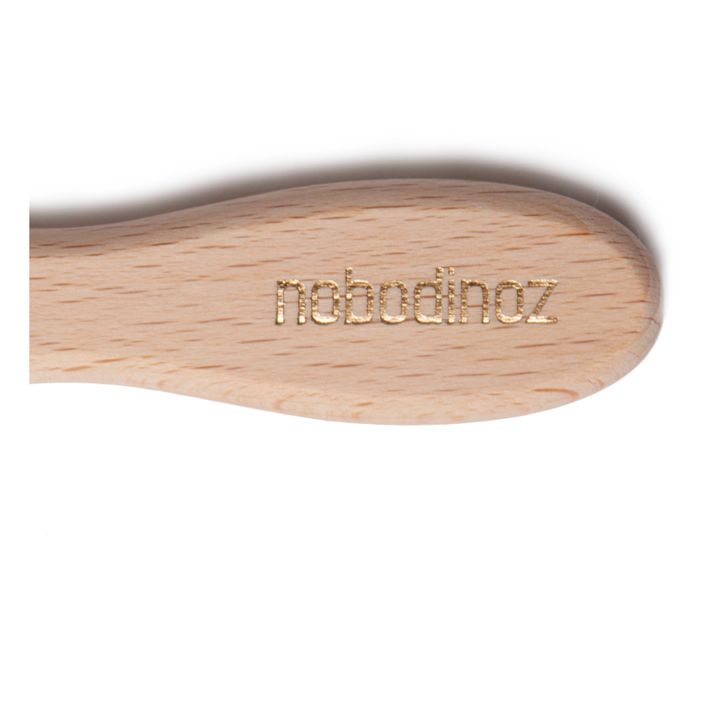 Description
This extra soft hairbrush is ideal for caring for your baby's delicate scalp and comes in a small organic cotton pouch to protect it when you're on the move, during a weekend away or while on holiday. The handle, with the brand name in gold letters, is easy to handle and comfortable to use.
BENEFITS
The brush bristles are made from 100% natural goat hair which is extra soft and comfortable for your baby's delicate scalp.
COMPOSITION
Bristles: 100% natural goat hair; Handle: Solid beech wood; Accessories: 100% organic cotton; Unvarnished wood
Non-toxic paint
DIRECTIONS FOR USE
Suitable for all hair types
Gently brush your baby's head and hair.
 To look after the bristles, it is recommended to gently massage them with a dab of mild shampoo and rinse. Leave to dry face down to avoid water build-up. In order to straighten out any dishevelled bristles, place the brush in front of a sunny window. Avoid wetting the wood.
DIMENSIONS
Length : 15 cm, Width : 3.9 cm
Complies with the European EN71-3 standard
Cosmetic products can not be returned or exchanged