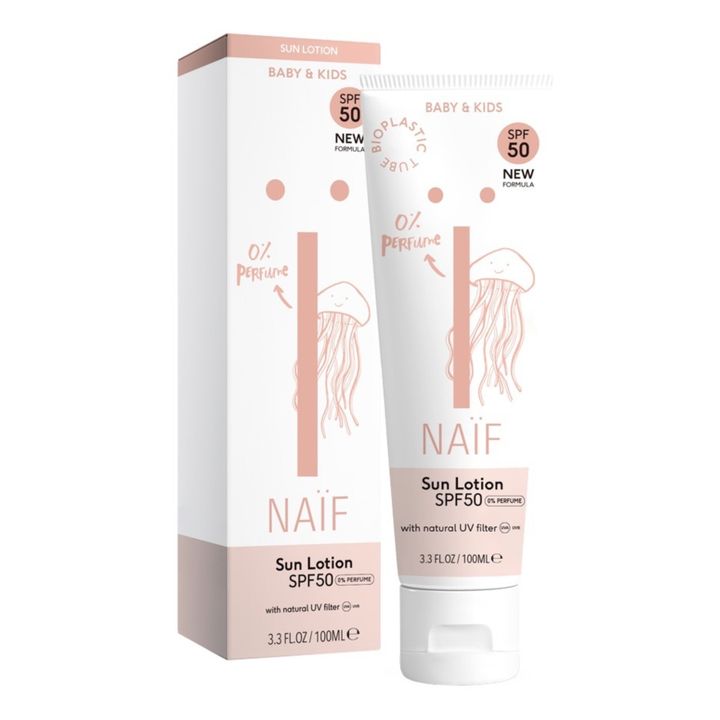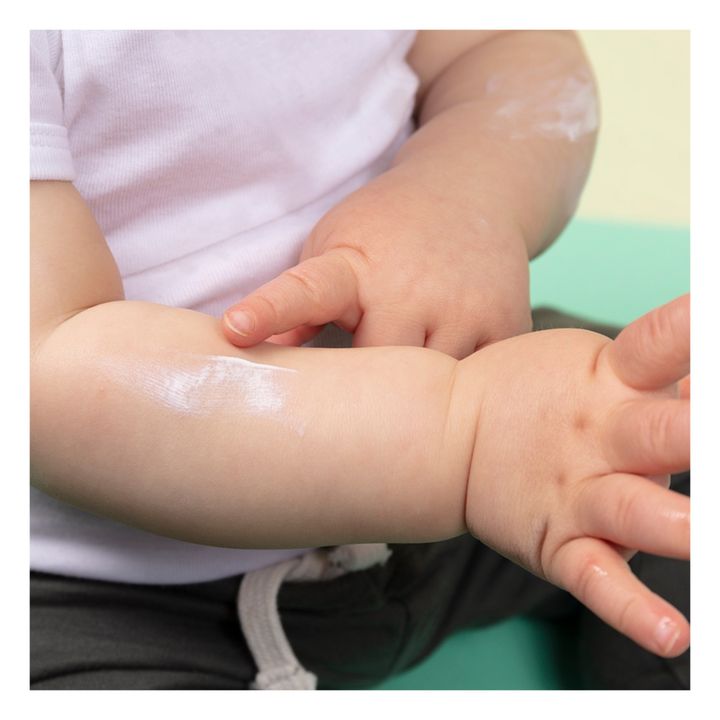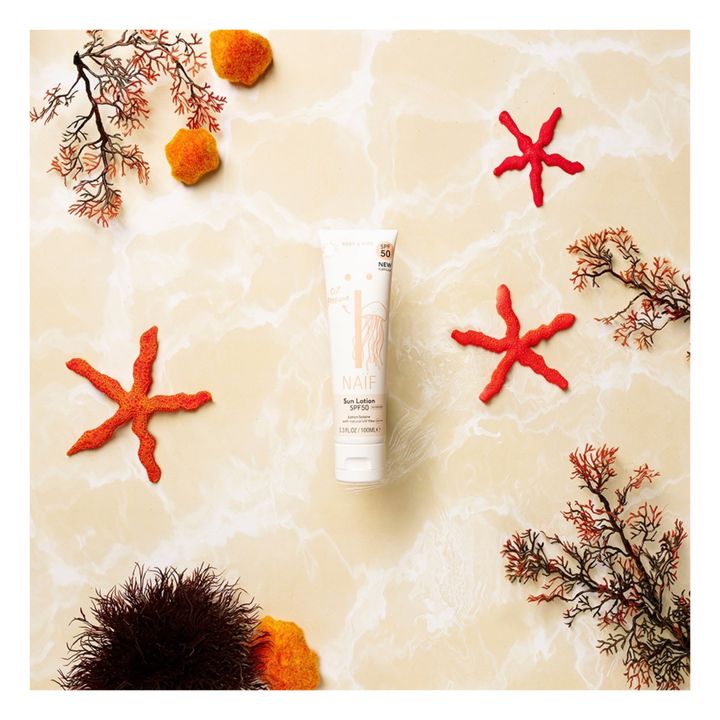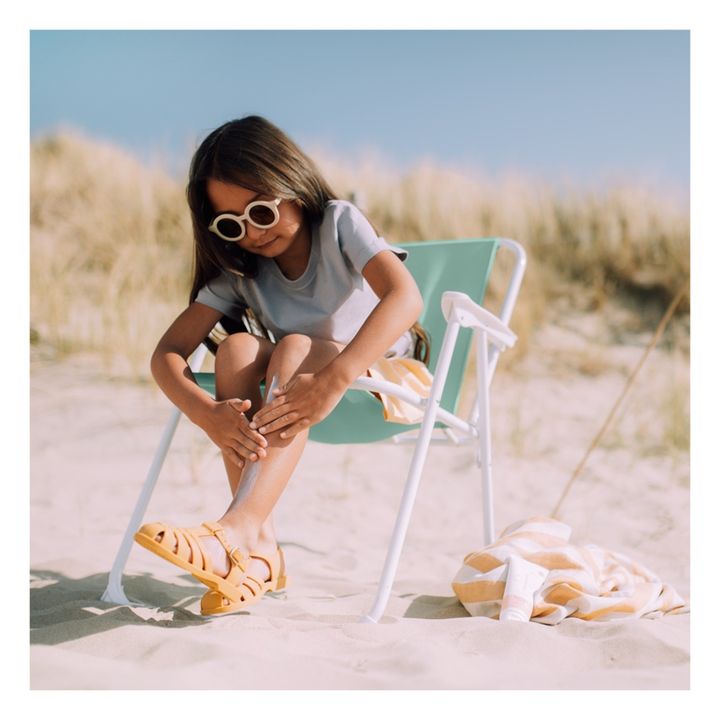 Greenable Criteria
Certified vegan
The vegan label guarantees that no animal testing was conducted at any stage on this item. Further, this product contains no ingredients derived from animals, animal by-products and animal-derived GMOs.
Description
This natural sun lotion offers optimum protection against UVA and UVB rays and is designed specifically for the sensitive skin of children and babies. The lotion has a natural mineral filter, which leaves a layer on the skin and therefore reflects the sun's rays. Because the sun cream is not absorbed by the skin, the risk of skin irritation is minimised, even for children with sensitive skin. This lotion, which contains more water than a cream, is faster and easier to apply. We recommend keeping babies out of the sun as much as possible, especially during the first year. If unavoidable, this lotion can be used safely on the sensitive skin of newborns.
BENEFITS
Zinc oxide helps protect the skin from the sun and reduces the risk of irritation.
COMPOSITION
Zinc oxide
Waterproof, Silicon-free, Fragrance-free, Allergy friendly, Plastic-free, No mineral oil, Paraben-free
DIRECTIONS FOR USE
Suitable for all skin types
Apply the sunscreen evenly to the body. Repeat every two hours for optimal protection. You don't need much product, as the lotion spreads easily. Tip: If there is any lotion left on your hands, put it on the back of your hands or on your ears.
Cosmetic products can not be returned or exchanged, Dermatologically tested, SPF 50
Displaying 8 out of 8 items