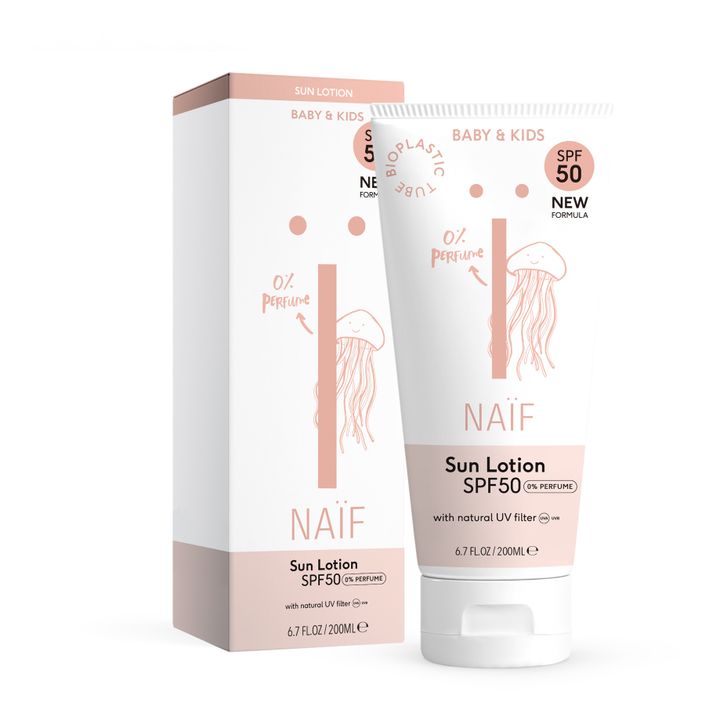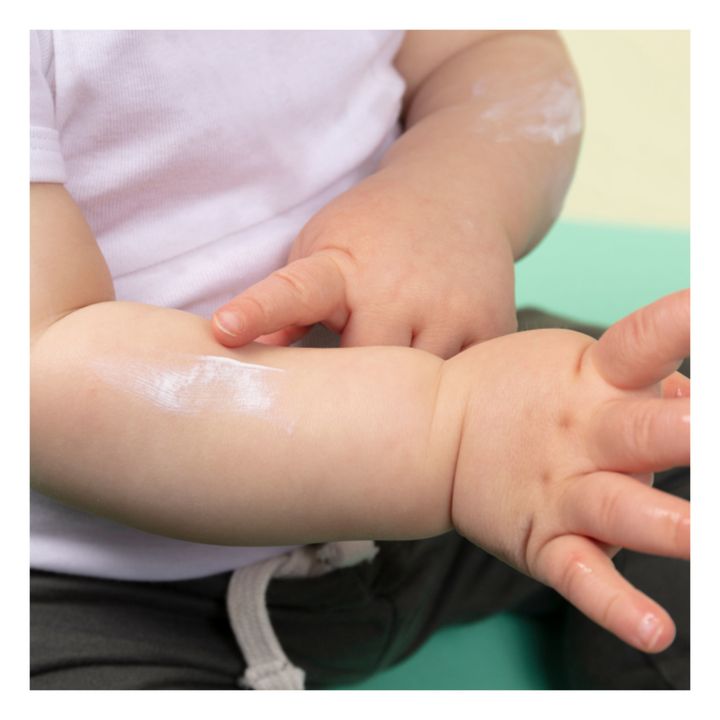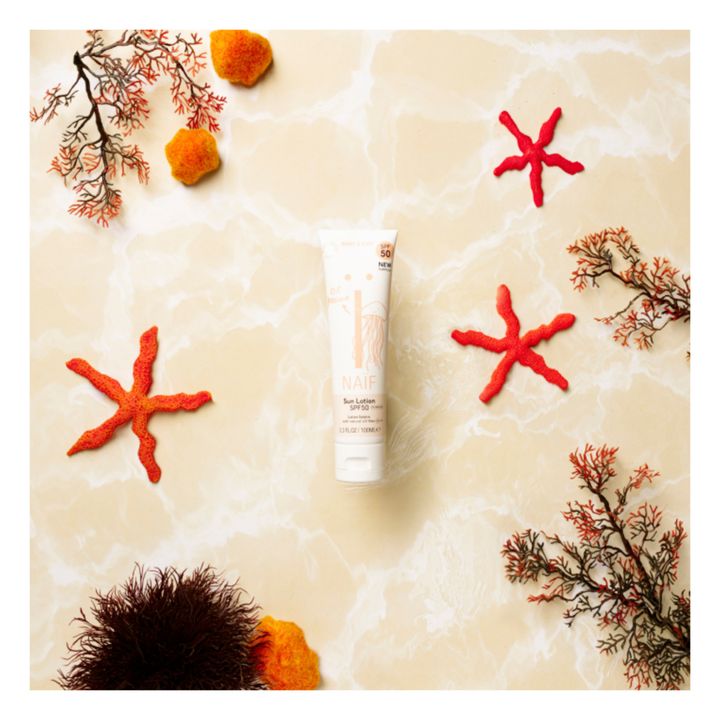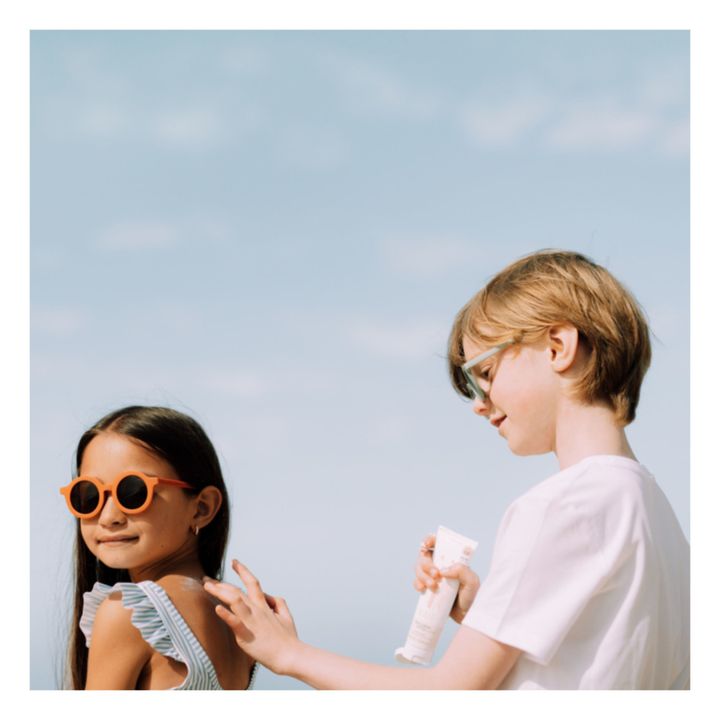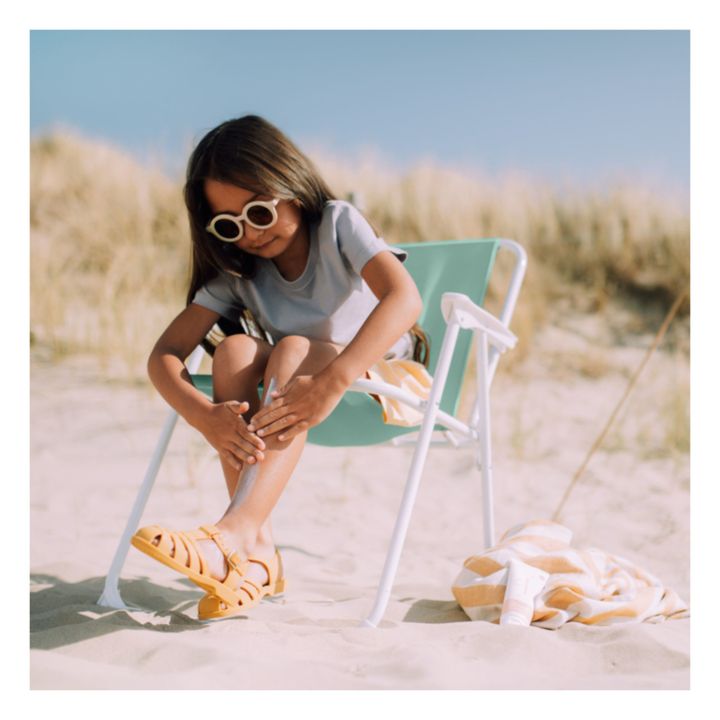 Greenable Criteria
Natural ingredients or fibres
This item has been made from natural materials, ingredients or fibres.
Description
We know kids love playing outside which is why it's especially important that their skin is protected and cared for. This water-resistant sun lotion offers instant protection with minimal risk of skin irritation.
BENEFITS
This sun lotion offers optimum protection against UVA and UVB rays and is designed specifically for the sensitive skin of children and babies. The sun lotion has a natural filter derived from the mineral zinc oxide, which leaves a layer on the skin. The sunscreen, which is not absorbed by the skin, reduces the risk of irritation, even for children with sensitive skin. This lotion is fragrance-free, which makes it particularly suitable for the very sensitive skin of babies. In addition, it contains more water than a traditional sun cream, which makes it easy to apply.
COMPOSITION
Silicon-free, Fragrance-free, Paraben-free
DIRECTIONS FOR USE
Suitable for sensitive skin, Suitable for all skin types
We recommend keeping babies out of the sun as much as possible, especially during the first year. If this is unavoidable, Naïf sun lotion can also be used safely on the sensitive skin of newborns.
INGREDIENTS
Aqua/Water, Zinc Oxide, Caprylic/Capric Triglyceride, Sucrose Palmitate, Polyhydroxystearic Acid, Glyceryl Stearate, Phenethyl Alcohol, Sucrose Distearate, Pongamia Pinnata Seed Extract, Panthenol, Pantolactone, Tocopherol, Helianthus Annuus (Sunflower) Seed Oil, Glycerin, Propanediol,
Xanthan Gum, Sodium Stearoyl Glutamate, Sodium Phytate, Caprylyl Glycol, Glyceryl Stearate Citrate, Citric Acid
Avoid prolonged exposure to the sun
Cosmetic products can not be returned or exchanged, Hypoallergenic, SPF 50
Displaying 4 out of 4 items