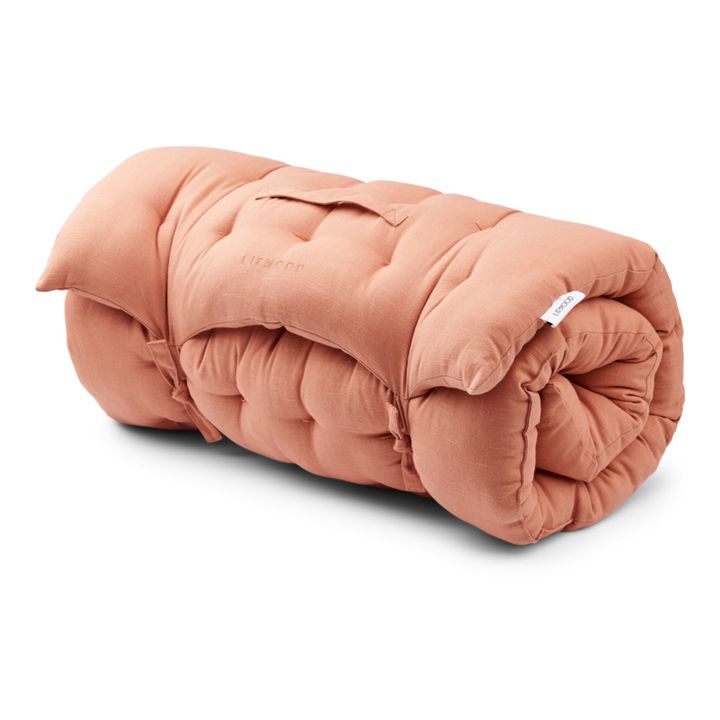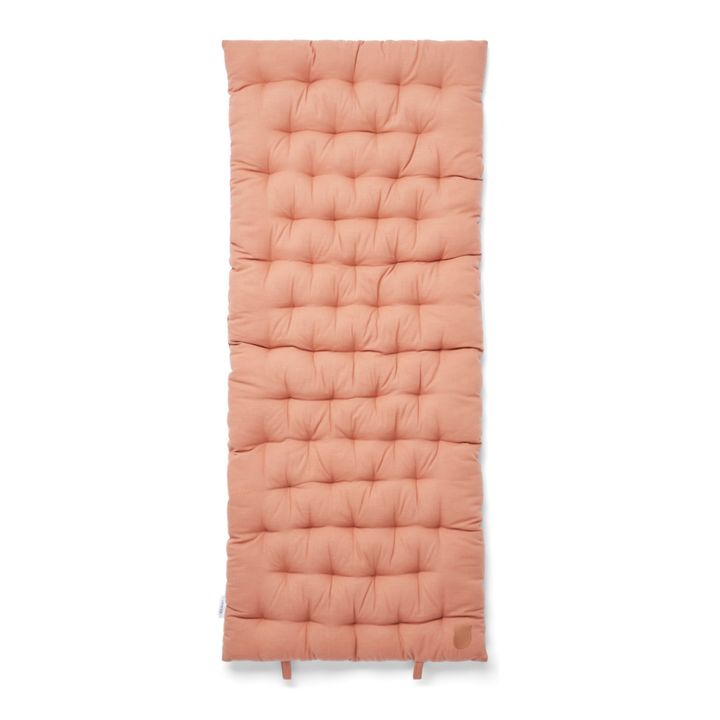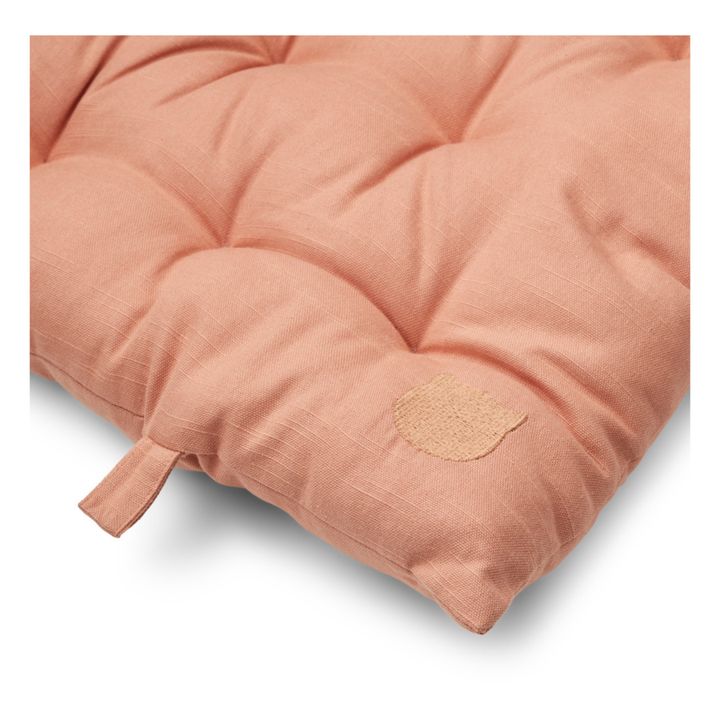 Greenable Criteria
Certified organic
The organic label certifies that this item has been made from environmentally friendly materials and ingredients, and contains no chemical substances.
Description
This pretty floor mat can also be used as a lounger, play mat or a temporary bed for sleepovers.
DETAILS
The floor mat rolls up and is easily closed with cotton ribbons for convenient storage.
COMPOSITION
100% Organic cotton, Padding : 100% Polyester
DIMENSIONS
Height : 150 cm, Width : 65 cm