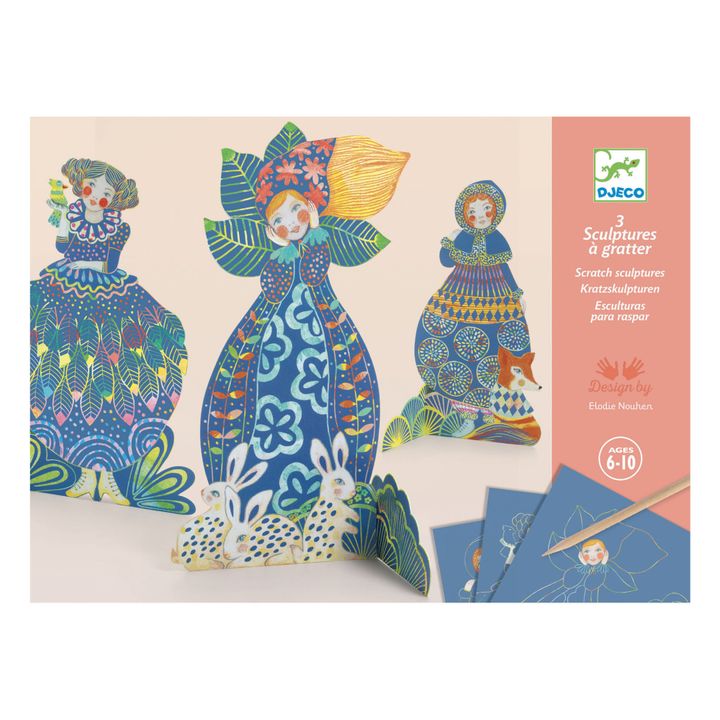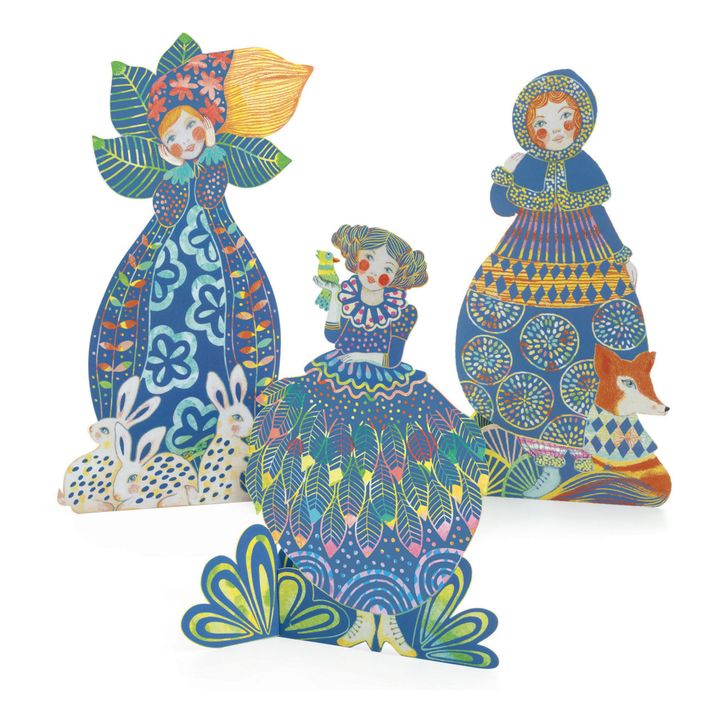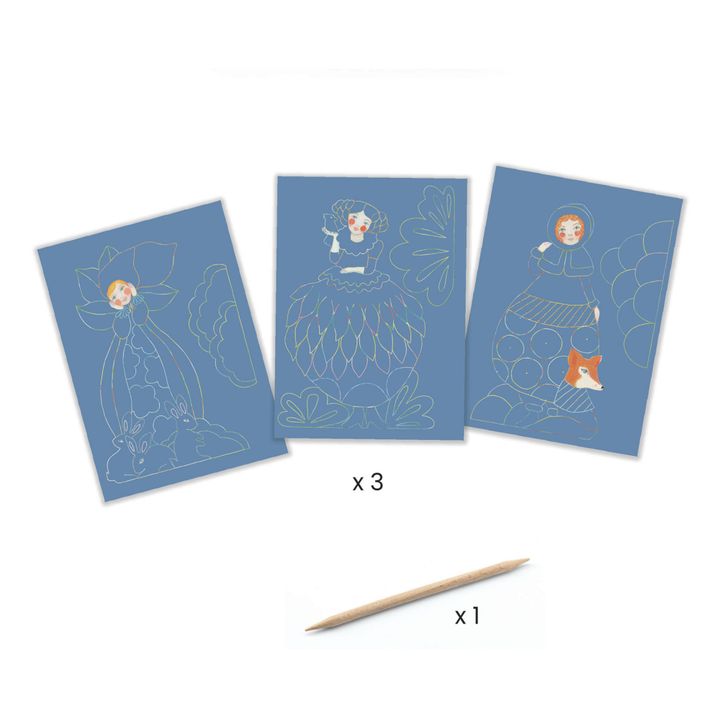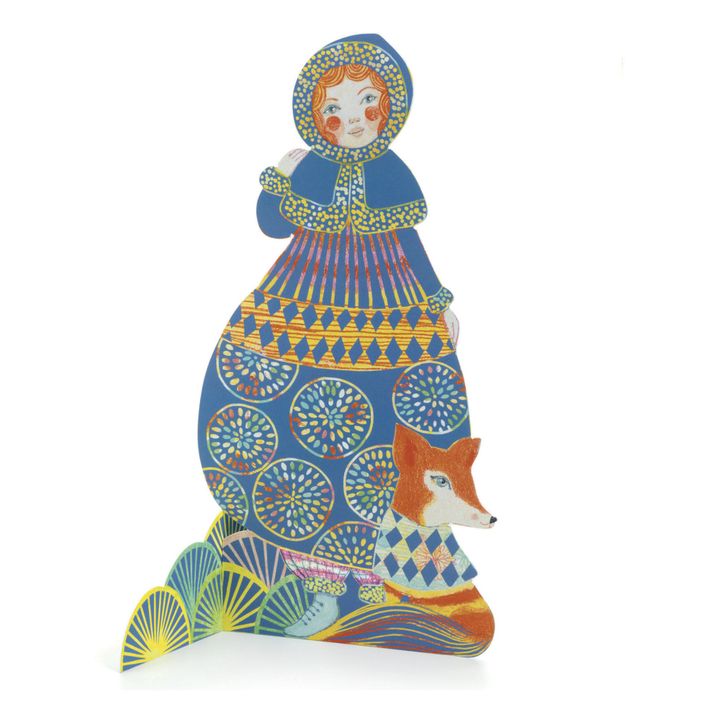 Djeco 
Beautiful Dresses Scratch Art Cards
Description
These wonderful scratch art cards can transform into sculptures, much to your child's delight!
DETAILS
Contents: 3 scratch art cards, 1 two-ended wooden stylus, 1 colour step-by-step instruction booklet.
With the help of the wooden stylus, reproduce the motifs designed by the artist by scratching the surface of the cards. Then, assemble the bases and the characters to exhibit them like real works of art.
AGE
DIMENSIONS
Scratch art card size: Length: 29 cm; Width: 22 cm
Height : 23 cm, Width : 31 cm