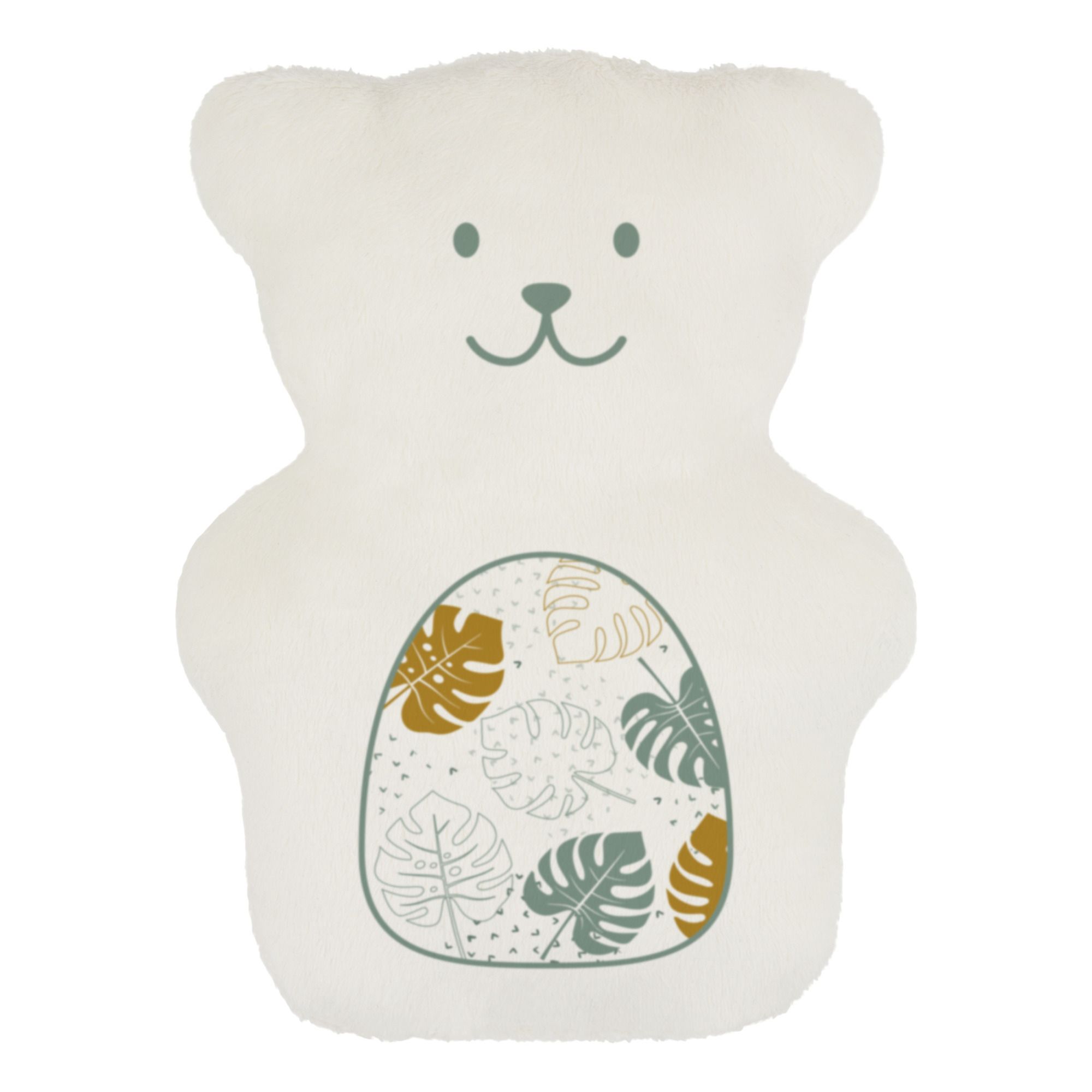 Béké Bobo 
Béké Bobo x Smallable - Wheat Warmer Bear | Green
Greenable Criteria
Certified OEKO-TEX®
Textiles carrying the OEKO-TEX® Standard 100 label undergo rigorous testing at every stage of production. Every thread, raw material and the dyeing process are all meticulously verified to ensure that products are free from harmful substances that may pose health or environmental risks.
Description
Discover the benefits of this bear cub wheat warmer with our exclusive Béké Bobo X Smallable series. As well as helping tummy aches, this little bear is perfect for calming anxiety and for helping your little one get to sleep.

Quick to ease pain., Relieves headaches, Relieves toothaches, Relieves abdominal pains and other stomach pains, Efficiently reduces inflammation, Activates according to temperate
Details : 1 Mode of use
Fabrics : Cotton, Polyester
Height : 18 cm Width : 13 cm
EN71 approved for 18m+, Complies with EN71-2 standards, Complies with EN71-3 standards, Complies with EN 93/42 EEC standards
It is advised that adult test the product's warmth before using on children.
Machine washable cover
Made in : Canada
To cool down:
Place the wheat bag inside a sealable plastic bag (so as to avoid taking on food odours) and place inside the freezer for at least two hours. Take it out of the plastic bag and place it back inside the bear cover. Place directly on skin as needed.
To heat up:
In the oven: preheat the oven to 220 C (450 F), once the oven has reached temperature, turn off the oven and place the wheat bag directly onto the oven rack and wait for four minutes. Take out of the oven and place the wheat bag back inside the bear cover.
In the microwave: remove the wheat bag from its cover. Heat in the microwave for 30 seconds (1000 watts) and place the wheat bag back inside the bear cover. Do not overheat.
Displaying 5 out of 5 items