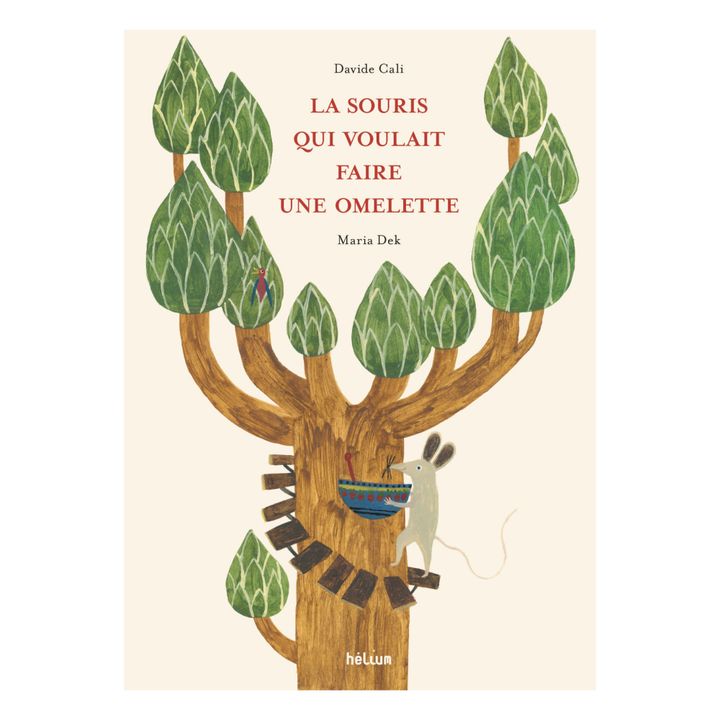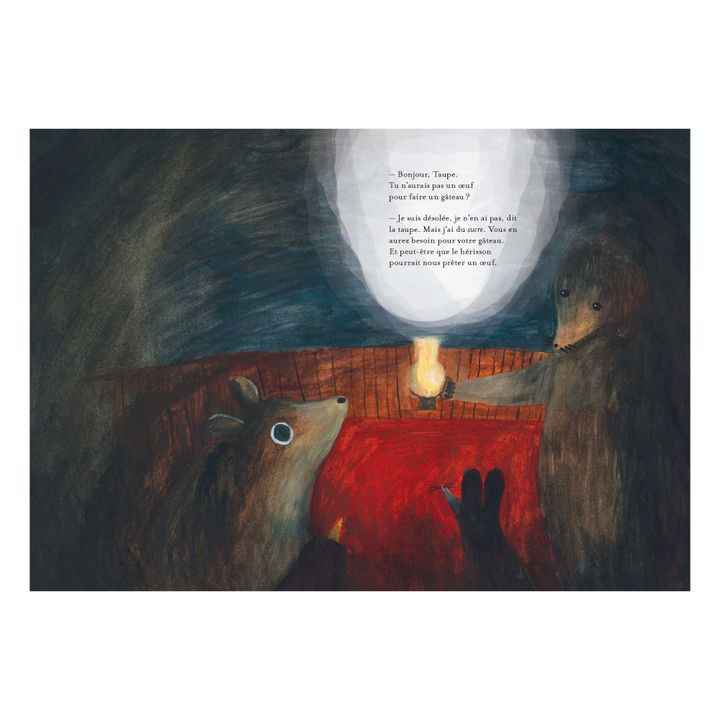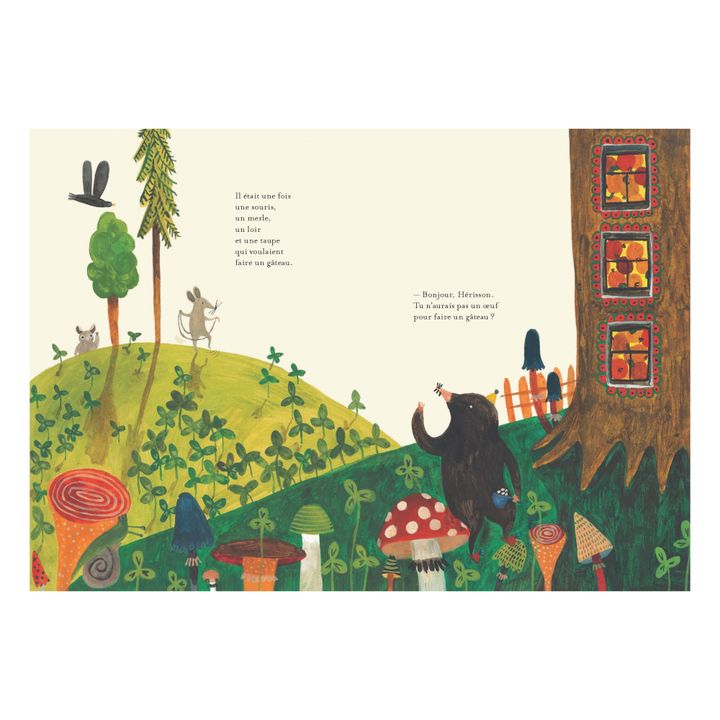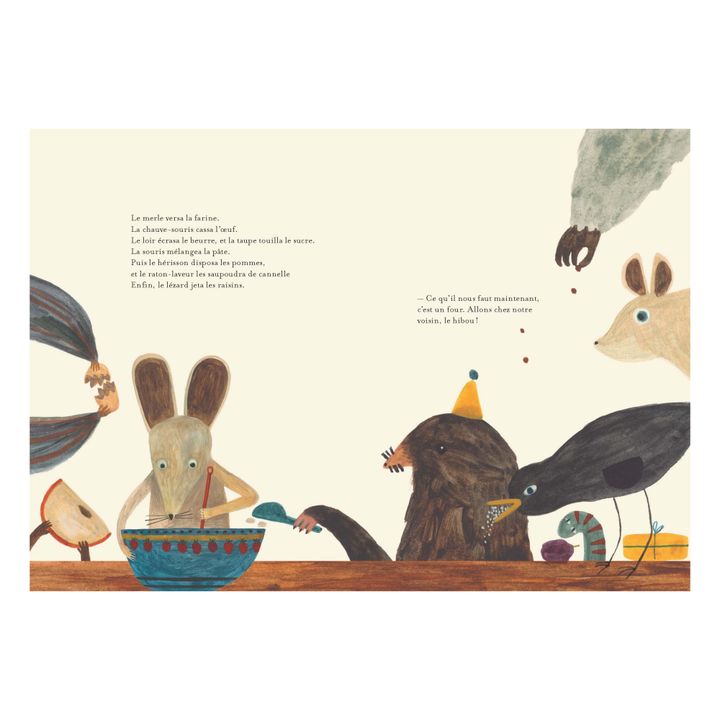 Helium 
Book - La Souris qui voulait faire une Omelette - D.Cali & M.Dek
Description
Please note this book is in French.




Once upon a time there was a mouse who wanted to make an omelette. For that, she needed an egg ... but she didn't have one. So she said to herself, "I'm going to ask my neighbour the blackbird if he has one."

The little mouse would like to make an omelette. But without an egg, it's a little difficult. Lucky for her, the forest is full of animals that will surely be able to help her. Thanks to a series of happy encounters, the omelette turns into... a cake! Each character offers a different ingredient: the mole gives sugar, the hedgehog apples ... The list goes on, but the mouse is still missing an egg. Fortunately, the bat has one: all that remains is to bake the cake at the owl's house! But could it be that once the cake is ready, the mouse has been forgotten?
Number of pages : 48 pages
Publication : 2017
Language : French
Age : From 4 years old
20,5 x 29 cm
Made in : Portugal