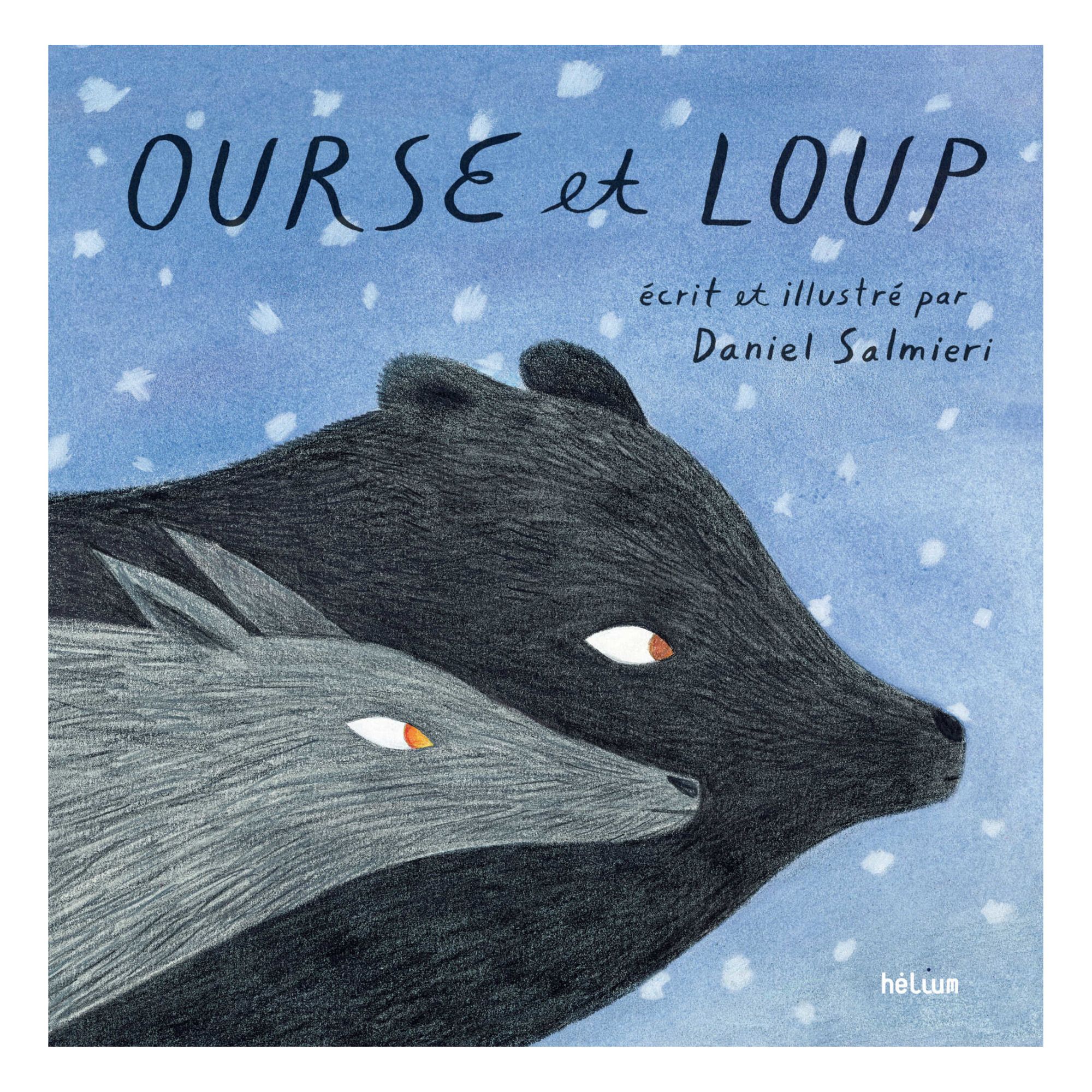 Helium 
Book - Ourse et Loup - Daniel Salmieri
Description
Please note this book is in French.

It was a still night. Sparkling snowflakes fell through the trees of the thick forest. Dipper walked in silence. Suddenly she saw a shape stand out from the glowing snow…

Dipper and Wolf are both young and curious. When they meet, they instantly become friends, as sometimes happens with animals or children. Side by side they discover the world. Crossing forests and vast expanses, they meet a snowy owl and contemplate the colourful fish under the sheet of ice covering the lake. Winter is coming and Dipper must go to find his family, while Loup must join his to go and hunt caribou. The winter seperates them, but when spring returns, will Dipper and Loup remember each other?
Number of pages : 40 pages
Publication : 2018
Language : French
Age : From 4 years old
26,5 x 26,5 cm
Made in : Portugal