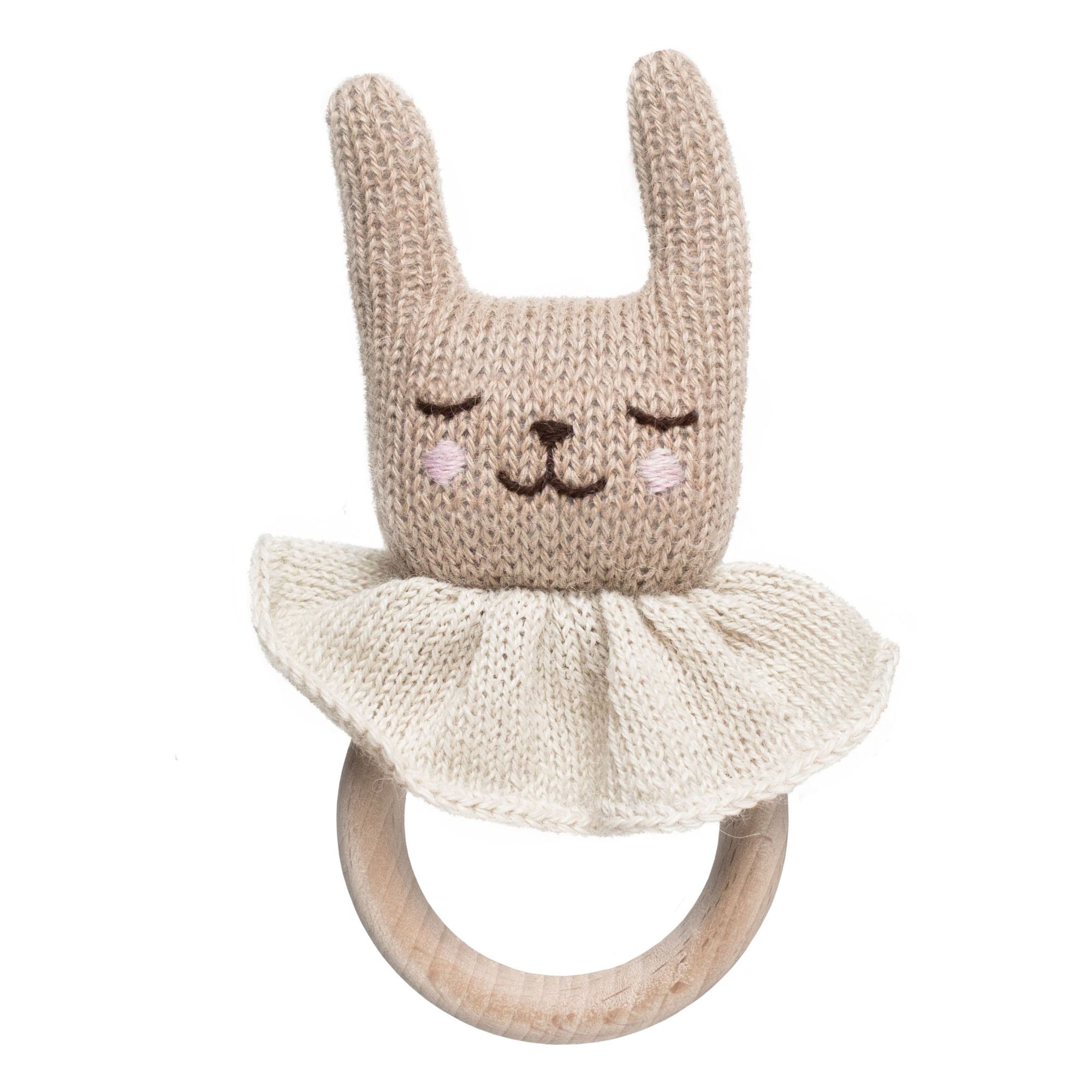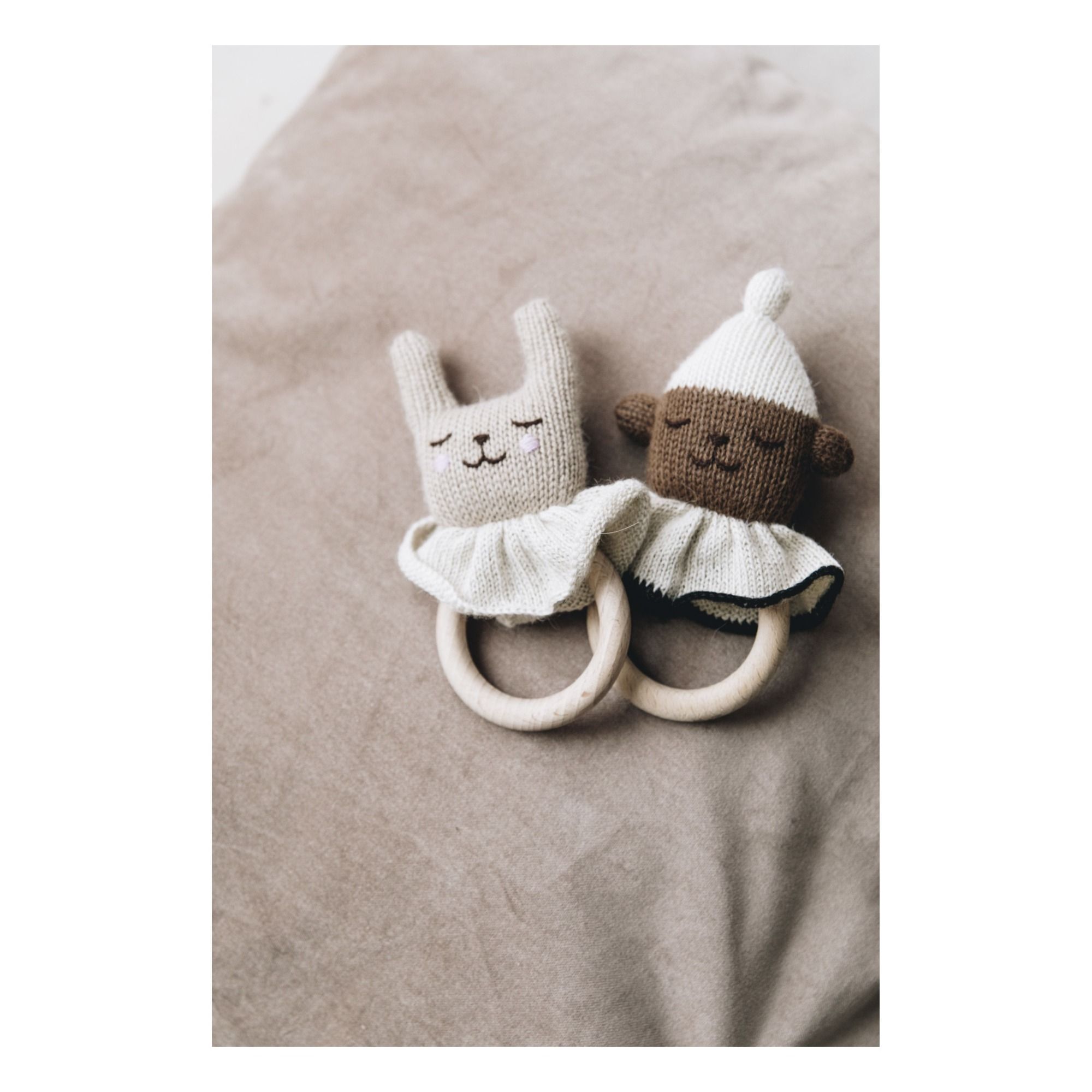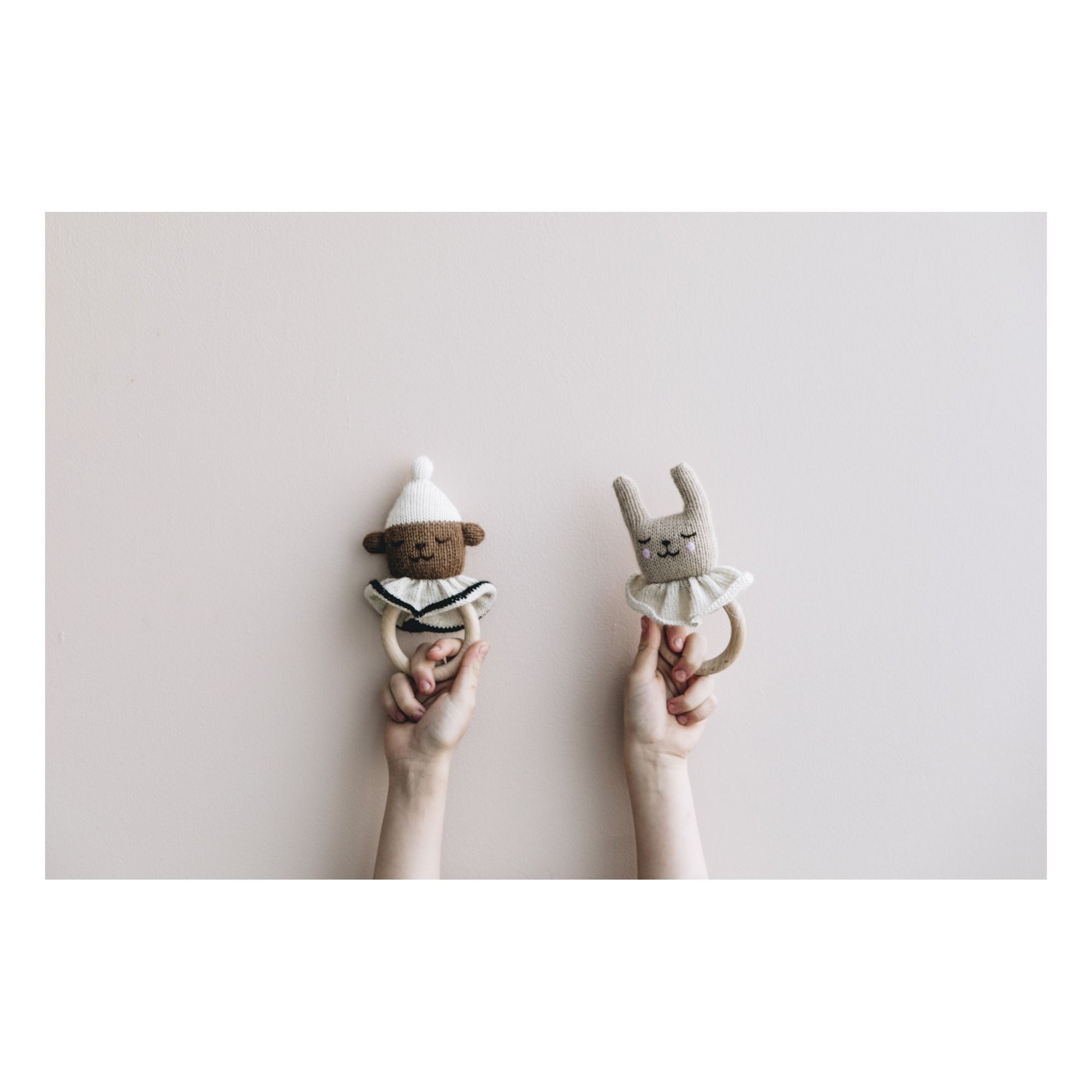 Bunny wooden rattle Beige
Greenable Criteria
Sustainably harvested wood
This item has been made of wood sourced from sustainably managed forests that do not contribute to deforestation.
Description
Integrated jingle bell(s), Relieves baby during dental flare, Suitable for small hands, hypoallergenic, Antibacterial
Details : 1 rattle(s)
Age : From birth onwards
Composition : 100% Alpacca wool, Ring:, Maple Wood
15 cm.
CE certified
Hand wash in cold water with a gentle detergent or soap, Remove excess water before drying, Lay flat in its original form on a dry towel and leave to air dry
Tricoté et brodé à la main en Bolivie dans un atelier commerce équitable, sa fabrication participe à préserver des savoir-faire traditionnels, tout en offrant une rémunération juste à ses merveilleux artisans.

Rattles
Displaying 36 out of 109 items