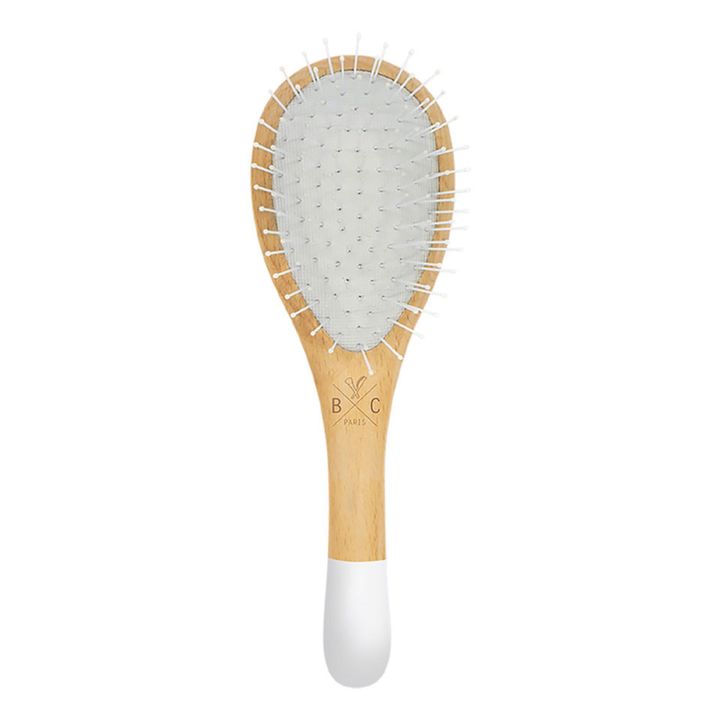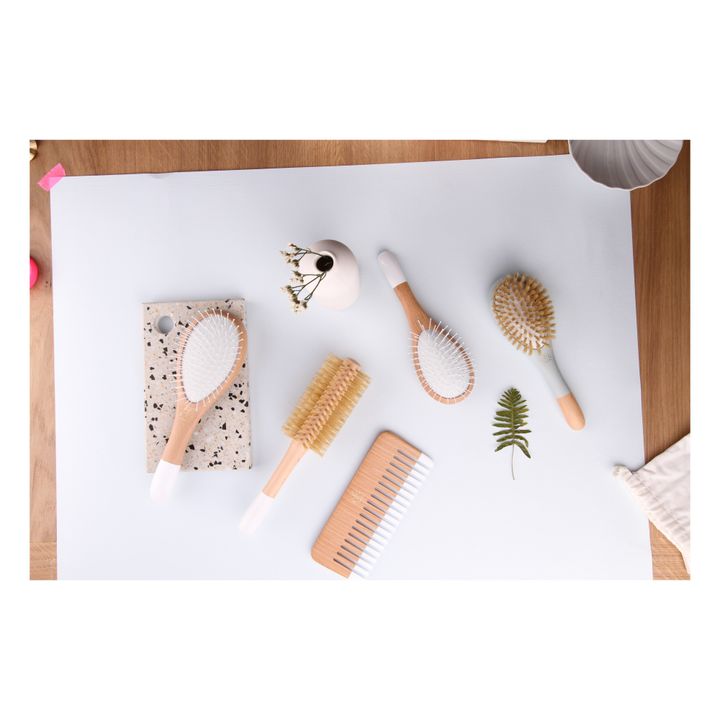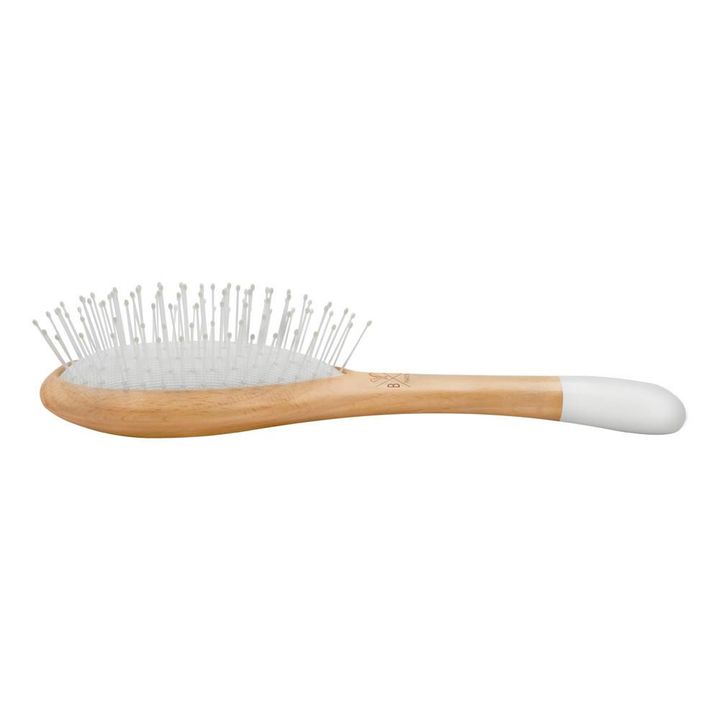 Bachca 
Children's Soft Bristle Brush
Greenable Criteria
Natural ingredients or fibres
This item has been made from natural materials, ingredients or fibres.
Description
The nylon pimples, thanks to their flexibility, detangle hair painlessly, both wet and dry.
Ideal for the most fragile hair or hair that tangles easily, the nylon pimples bend and thus prevent the hair from breaking, forking or damaging.
The protective balls associated with the pneumatic cushion avoid aggression to the scalp and gently massage.
Displaying 5 out of 5 items