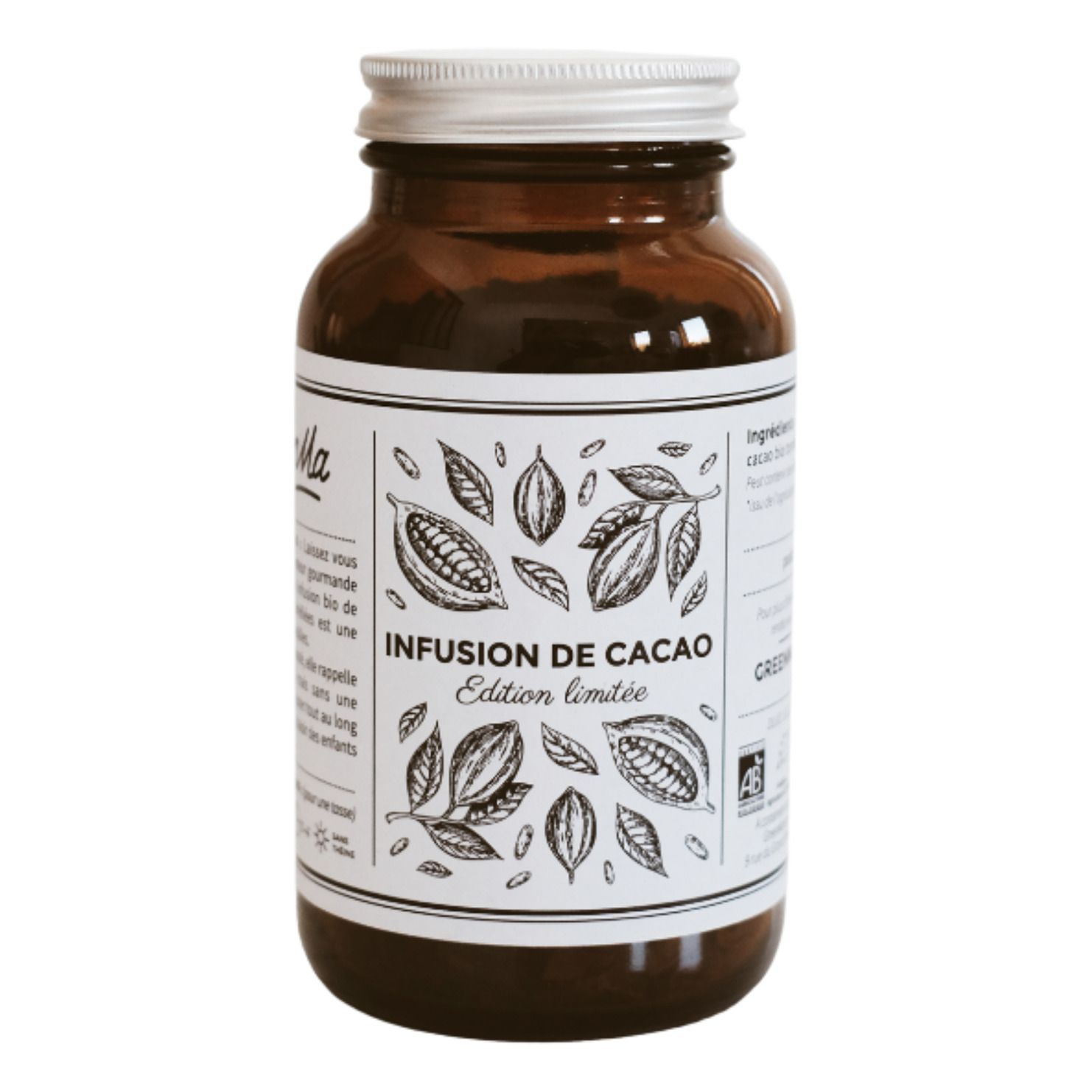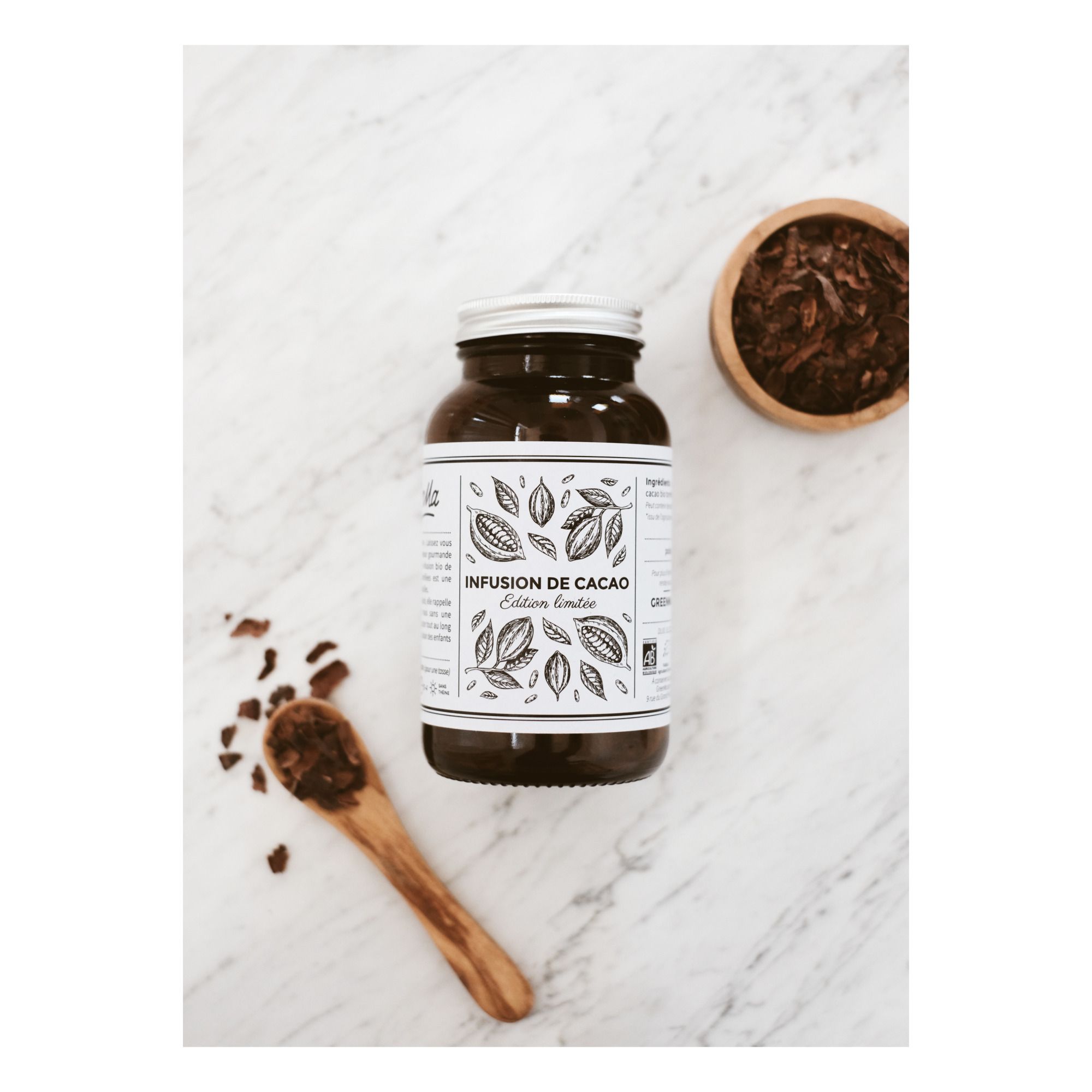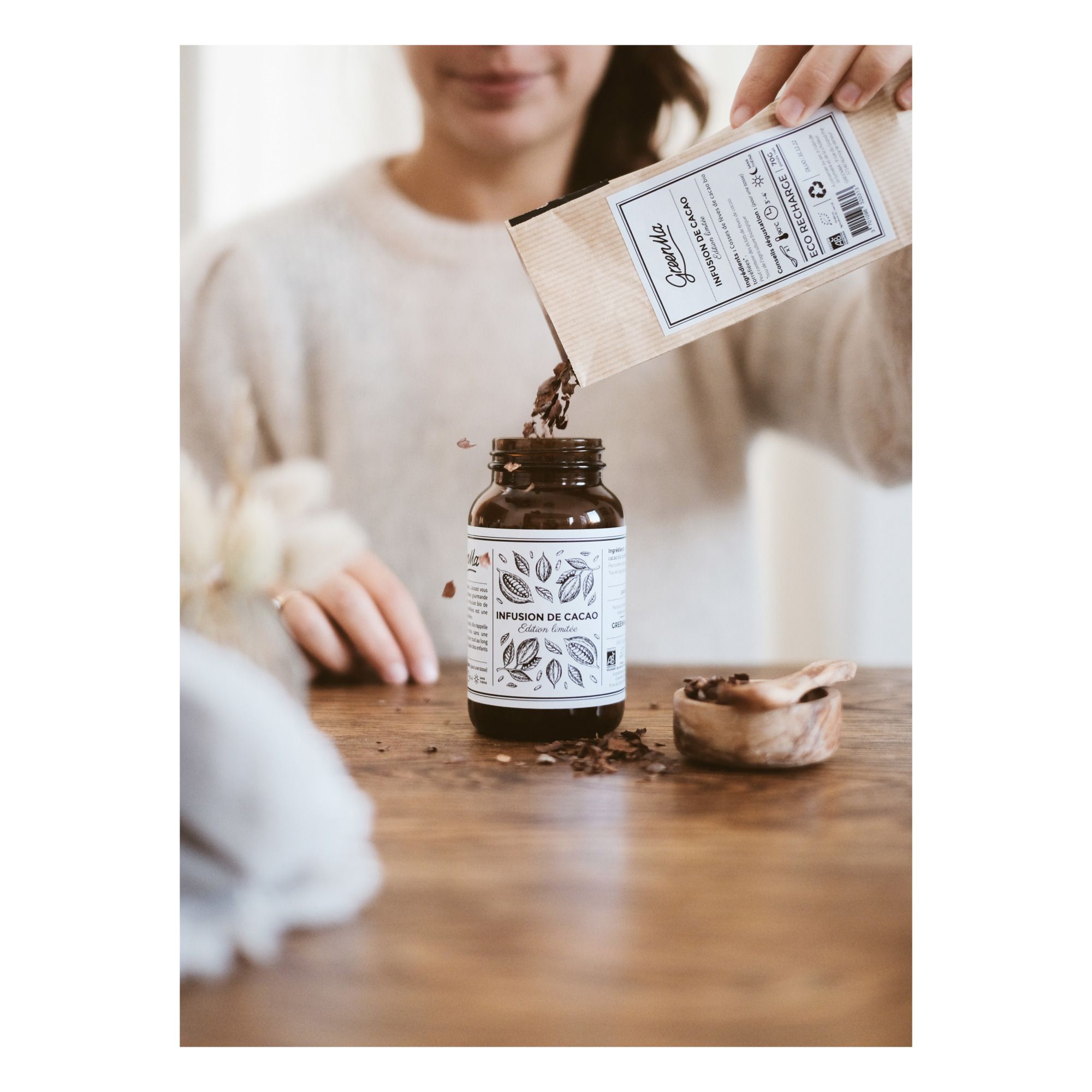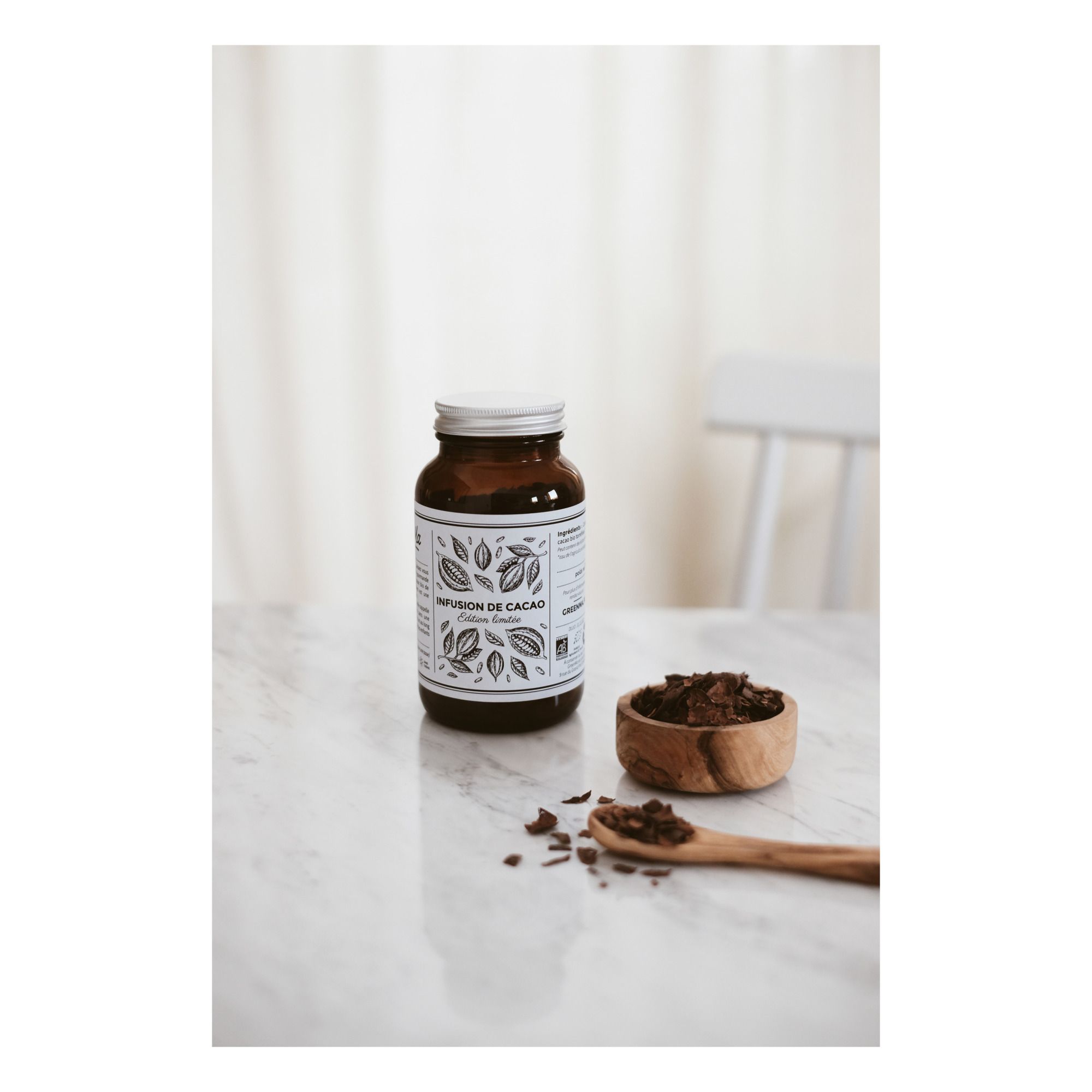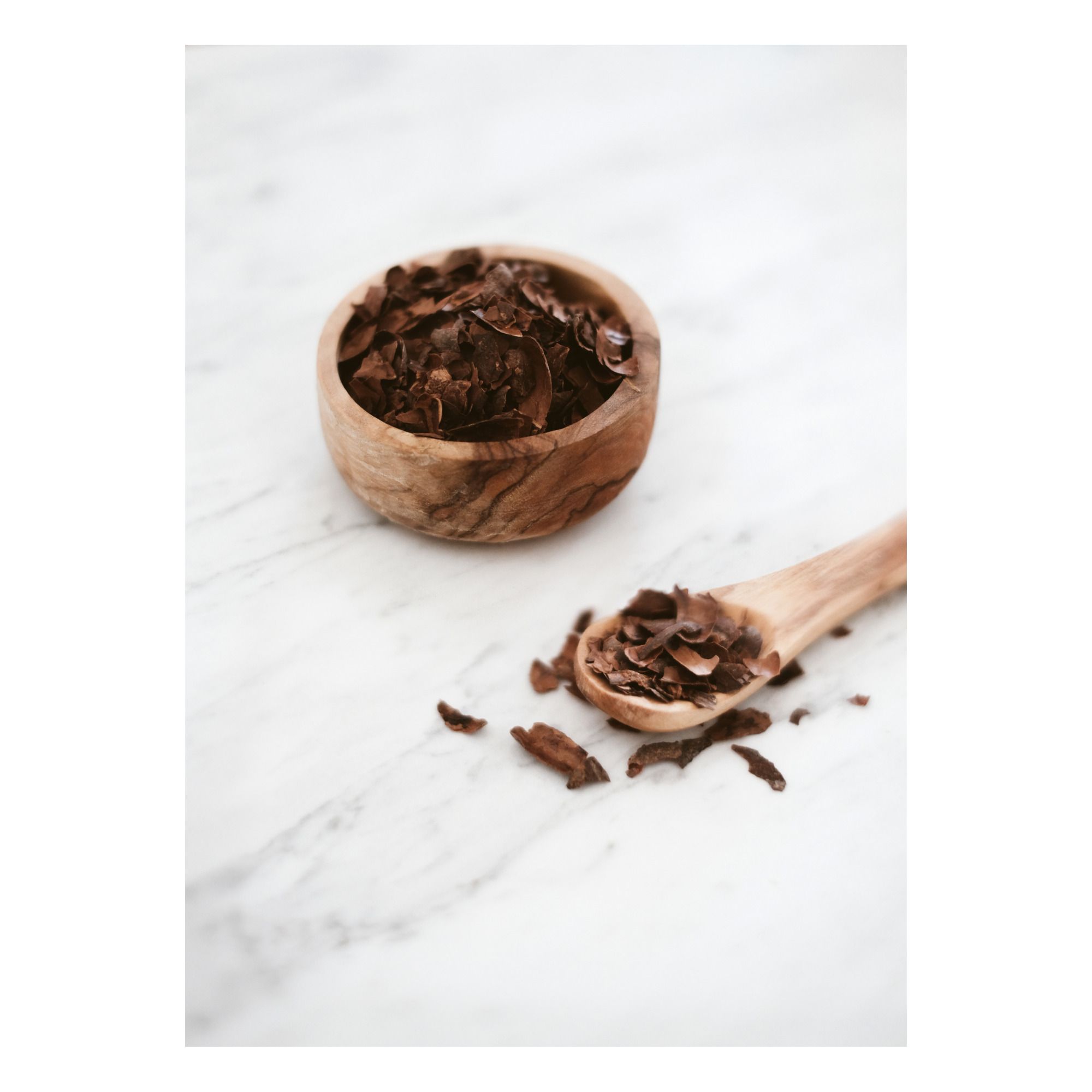 Cocoa Bean Infusion - 70 g
Greenable Criteria
Recycled materials
This product has been made from recycled or used materials, which have a smaller environmental impact. Recycled materials require less energy and water to produce, generate fewer carbon emissions and reduce waste.
Description
A cocoa-flavoured infusion with a delicious chocolate smell!
COMPOSITION
DIRECTIONS FOR USE
GreenMa has come up with a range of products adapted to pregnant and breastfeeding women. Tea is not recommended during pregnancy because it inhibits iron absorption, the result of which can weaken pregnant women whose iron requirements are higher than normal. GreenMa herbal infusions contain a blend of plants that do not contain tea leaves - that is to say, theine - and that therefore do not cause any risk of anaemia. However, we recommend you always seek professional advice from a doctor or pharmacist before drinking an infusion.

For one cup, place a teaspoon of cocoa pods in a glass infuser and steep in 90°C water for 4 minutes. The quality of the roasted cocoa bean pods allows you to re-infuse them a second time. This infusion does not contain theine, and can be drunk throughout the day by both children and adults.
INGREDIENTS
Cosses de fèves de cacao bio torréfiées*, peut contenir des éclats de fèves de cacao. *issu de l'agriculture biologique.
Tea & Infusions
Displaying 16 out of 16 items