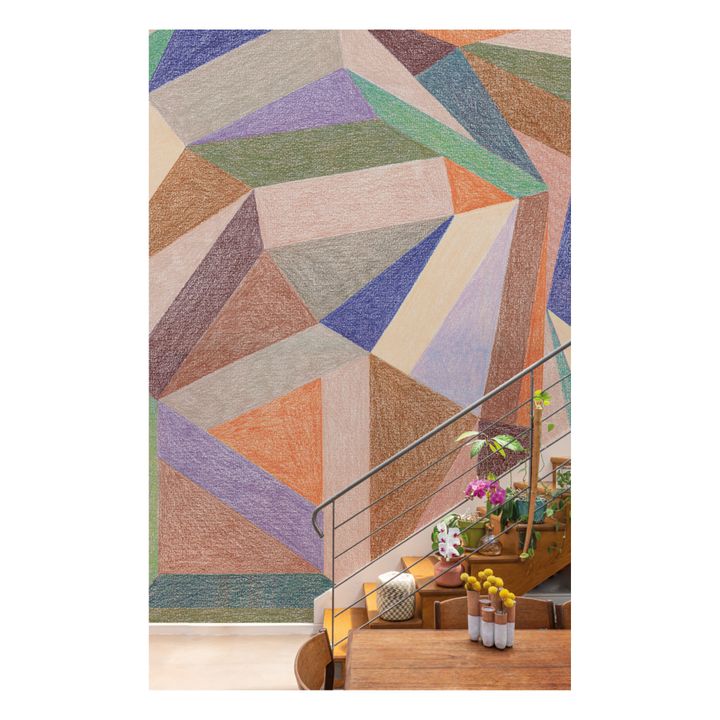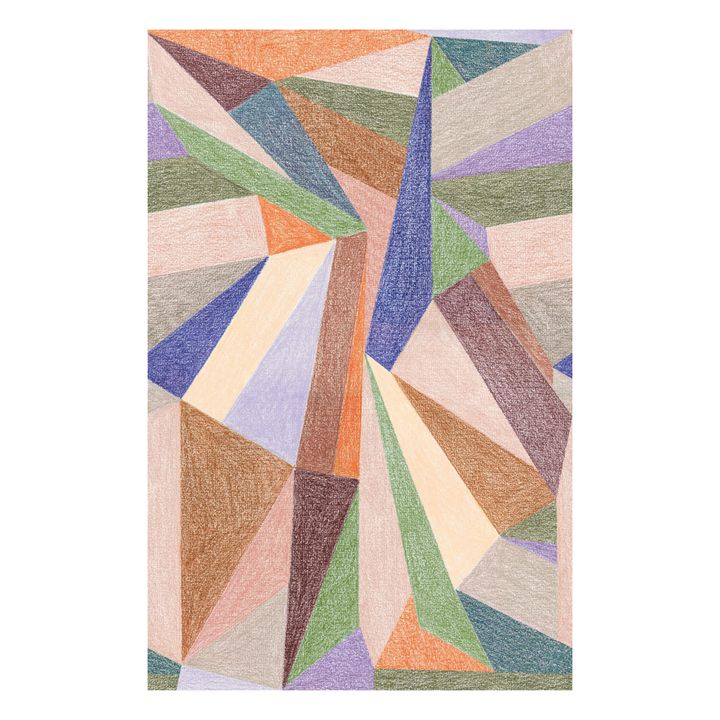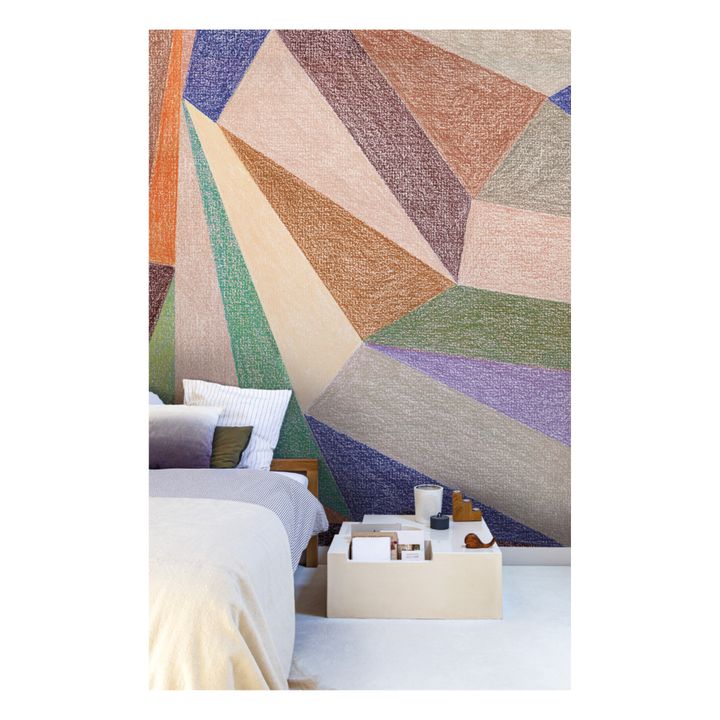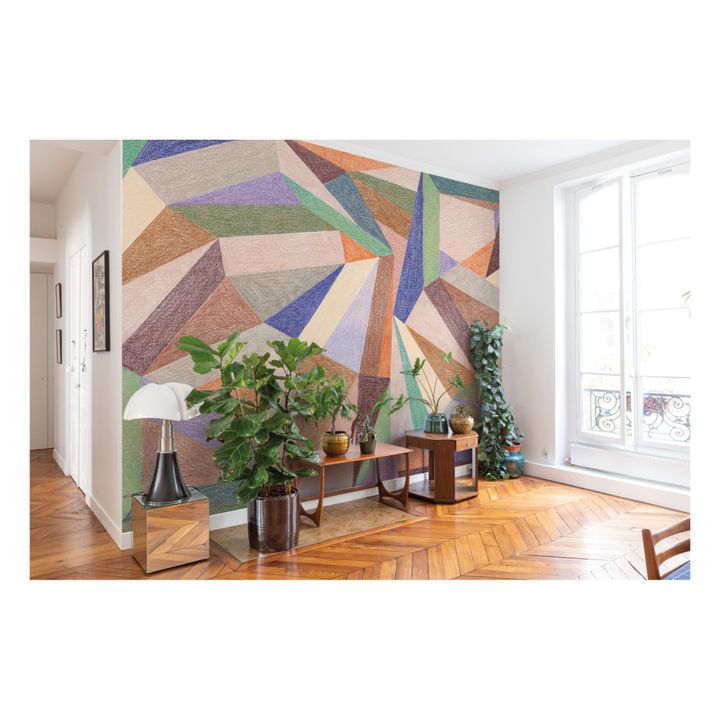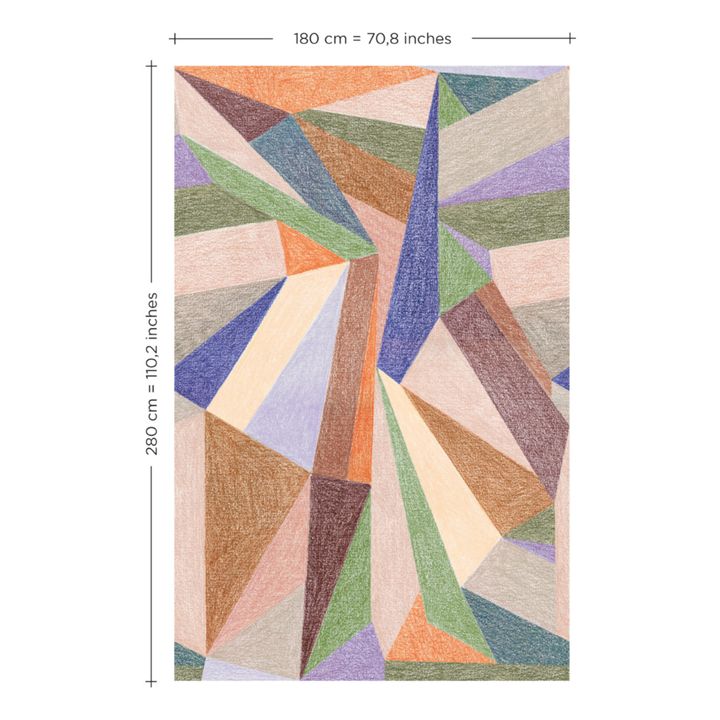 180x280
Availability from 3 to 4 weeks
Made to order - ships in 3 to 4 weeks
Description
This wallpaper features a geometric design, hand-drawn using pencil, that gives pride of place to the power of colour.
DETAILS
3 panels x 60 cm wide

Application instructions:
1/ Draw a vertical mark with a pencil from the left side of your wall, equivalent to the width of your strip; use a level or a plumb line to help you.
2/ Apply the glue generously and directly to the wall area.
3/ Unroll your strip from the ceiling to the floor.
4/ Roll from the top, moving from the centre outwards with a brush or clean cloth to remove air bubbles and excess glue.
5/ Repeat the previous steps, taking care to ensure that the pattern is well connected.
6/ Only after it has dried completely, cut off the excess with a clean cutter blade.
COMPOSITION
Non-woven wallpaper 147g/m².
Made from cellulose fibres and textiles
Eco-labelled inks
A+ indoor air rating
Smooth and velvety surface, matte finish
PVC-free
DIMENSIONS
Width : 180 cm, Height : 280 cm