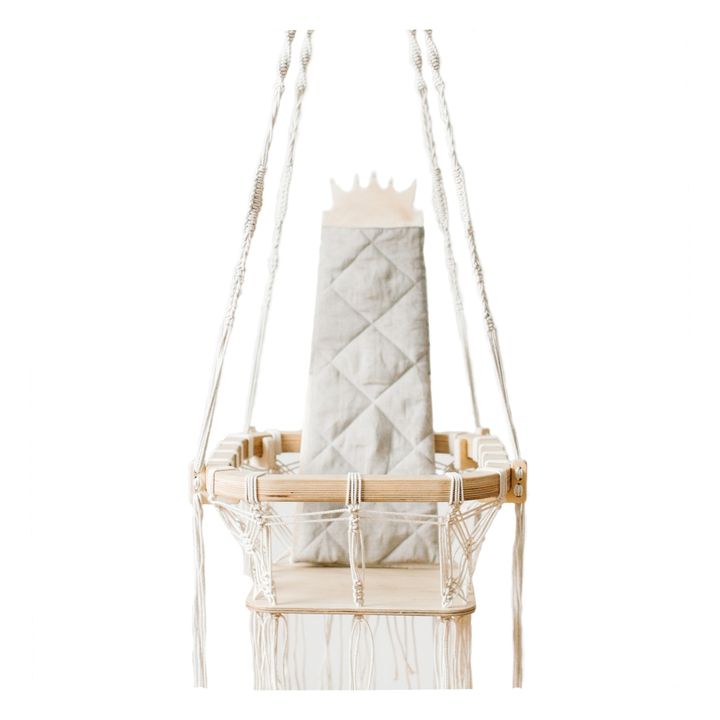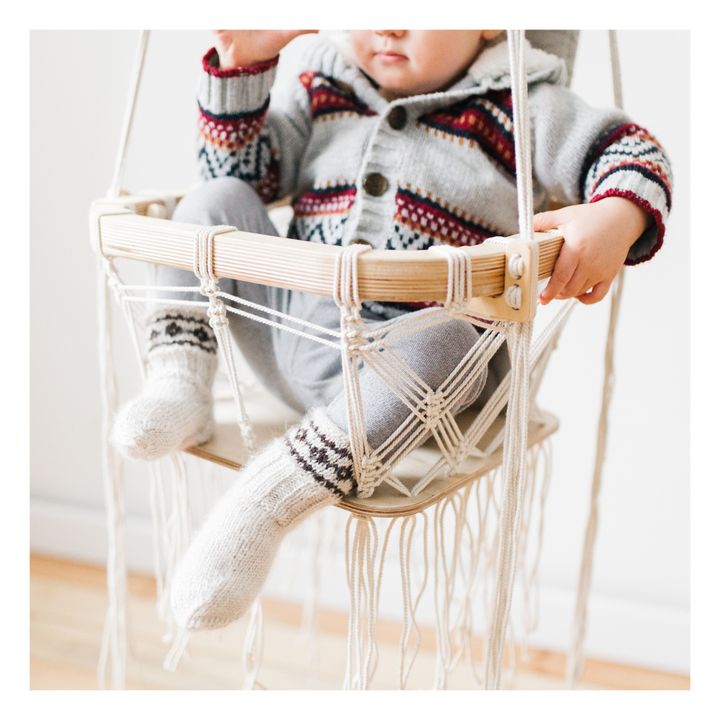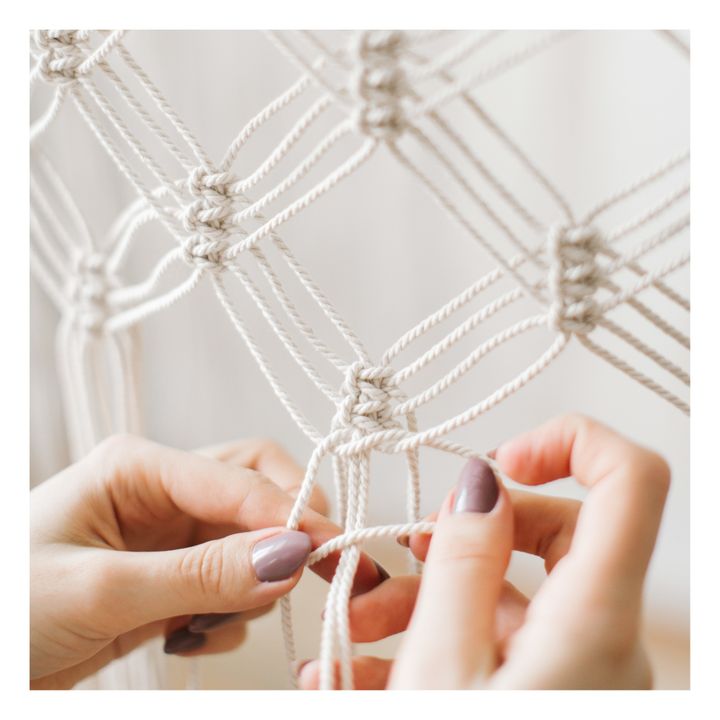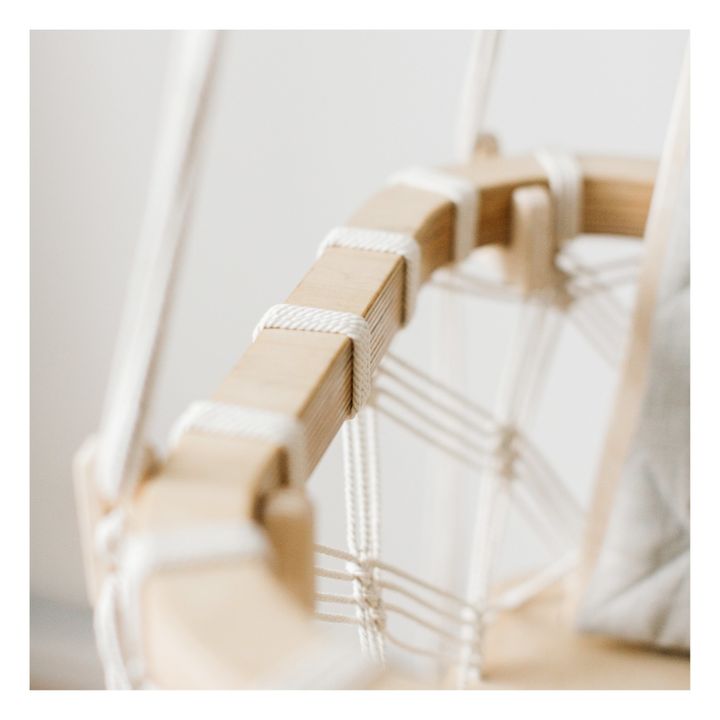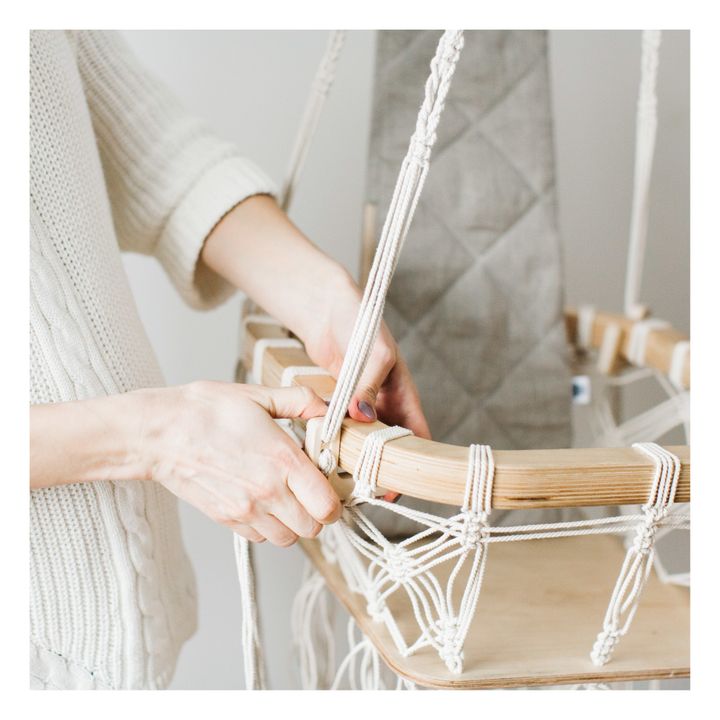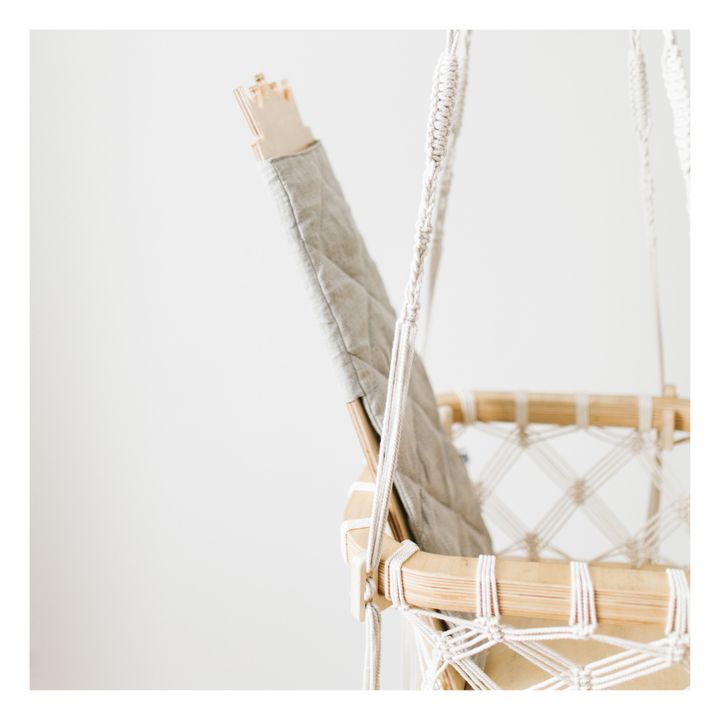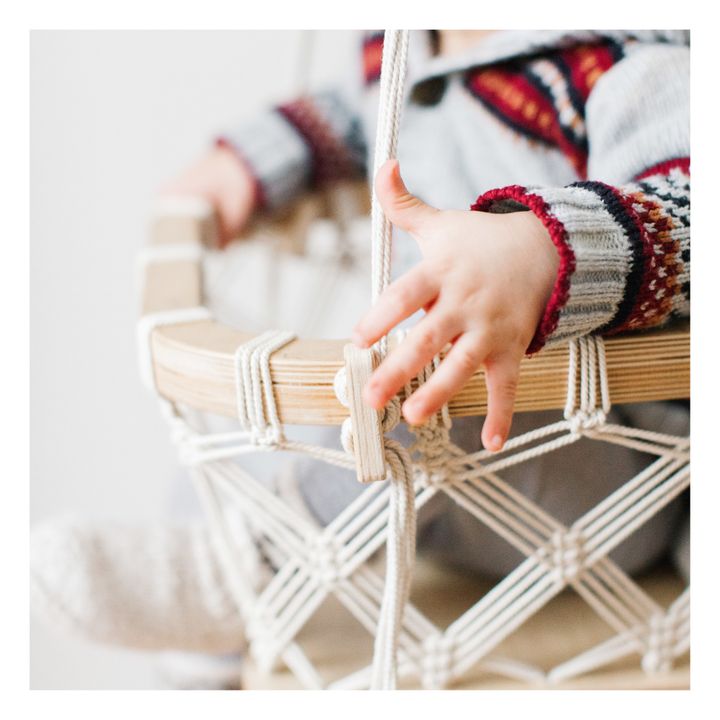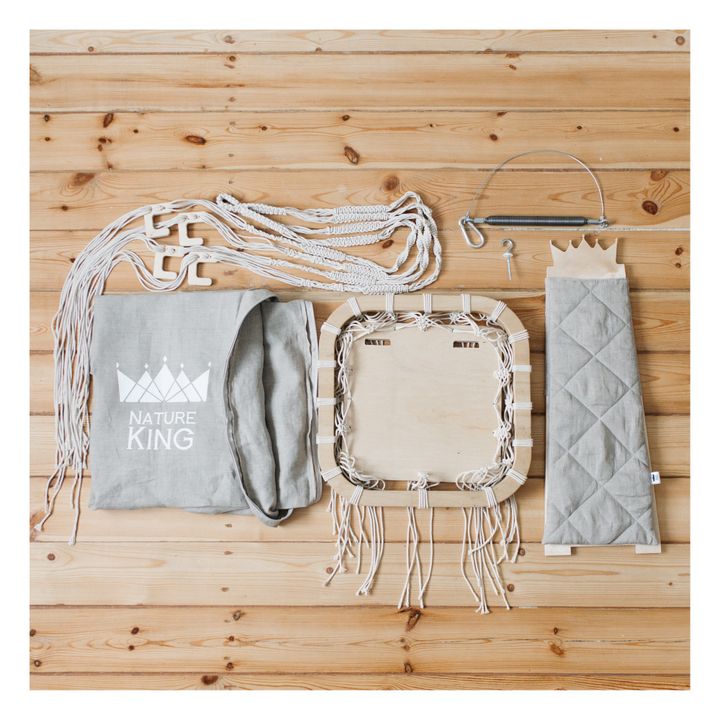 Description
This lovely crochet swing is ideal for developing your baby's motor skills. It is a beautiful object that will easily blend in with your interior décor.
DETAILS
Rope length is adjustable
For self-assembly
Safety recommendations: Read the instructions before using the product; never leave the child unattended; never carry the child while in the product; do not use the product if any components are broken or missing.
AGE
COMPOSITION
Backrest : 100% Linen, Padding: 100% lamb's wool, Frame: Birch plywood, Ropes: : 100% Cotton
The wood surface is treated with a non-toxic water-based finish.
DIMENSIONS
Rope: approx. 130 cm
Height : 18 cm, Length : 40 cm, Width : 40 cm
Weight : 3 kg, Maximum authorized weight : 15 kg