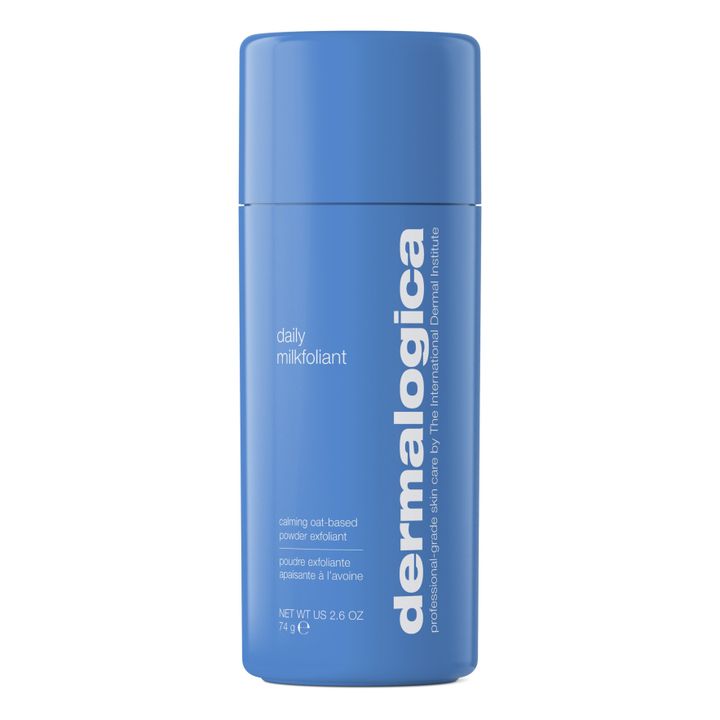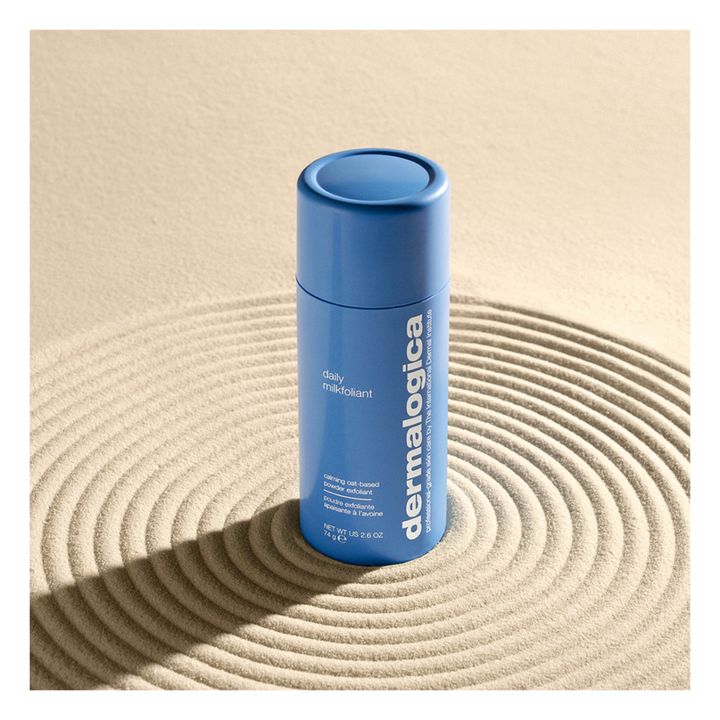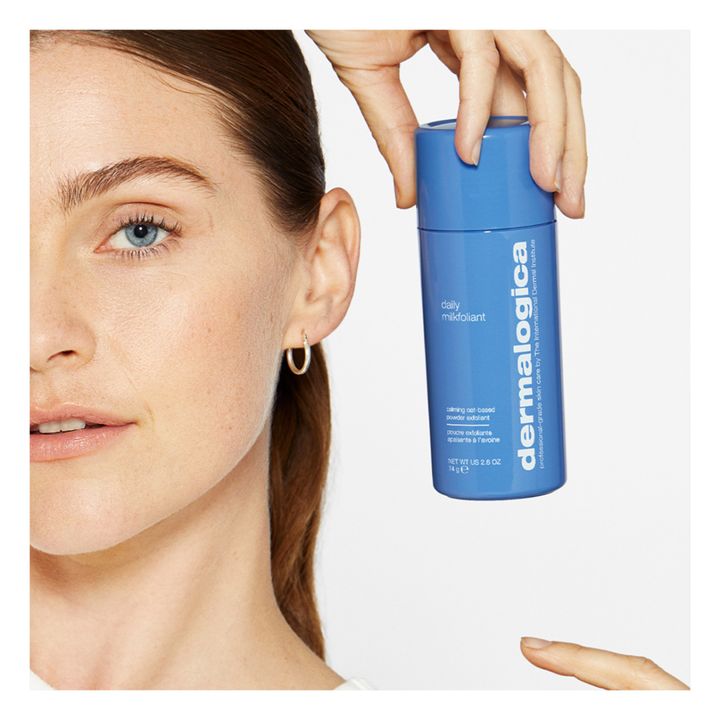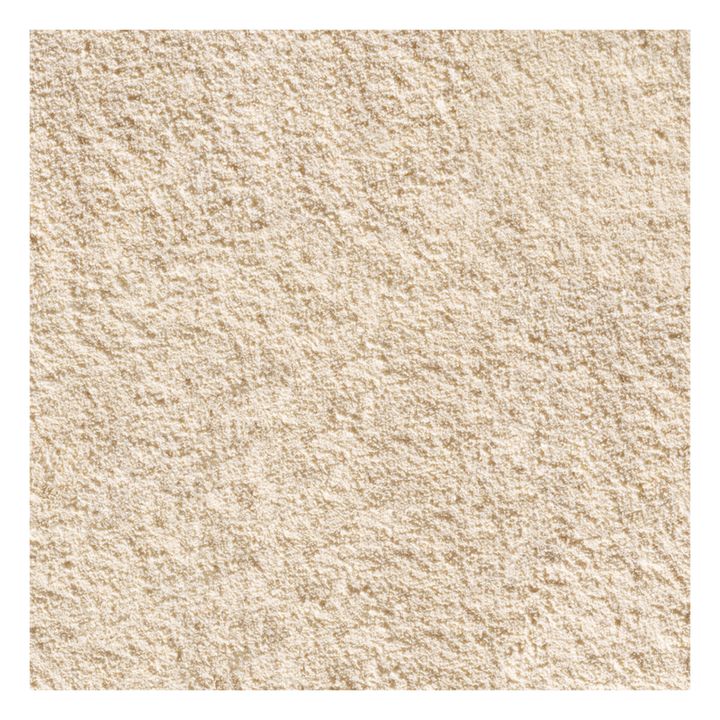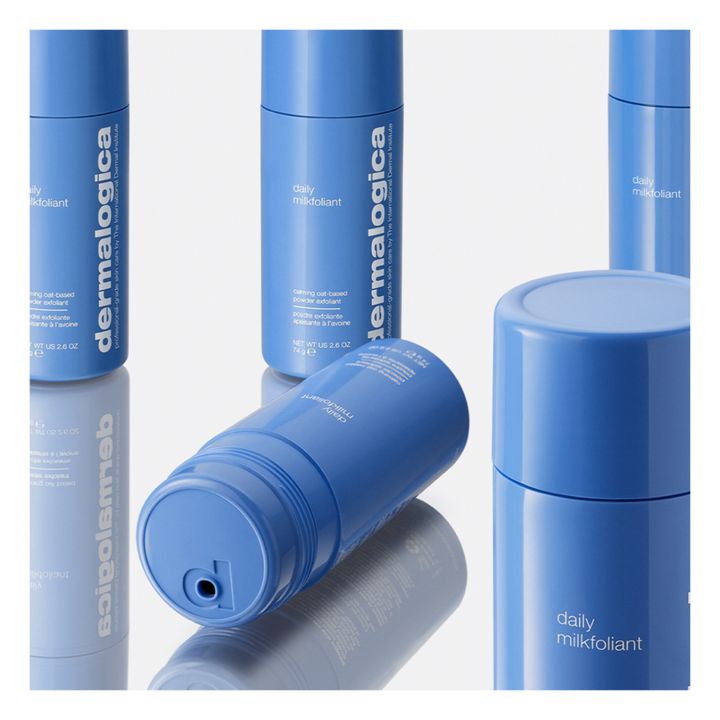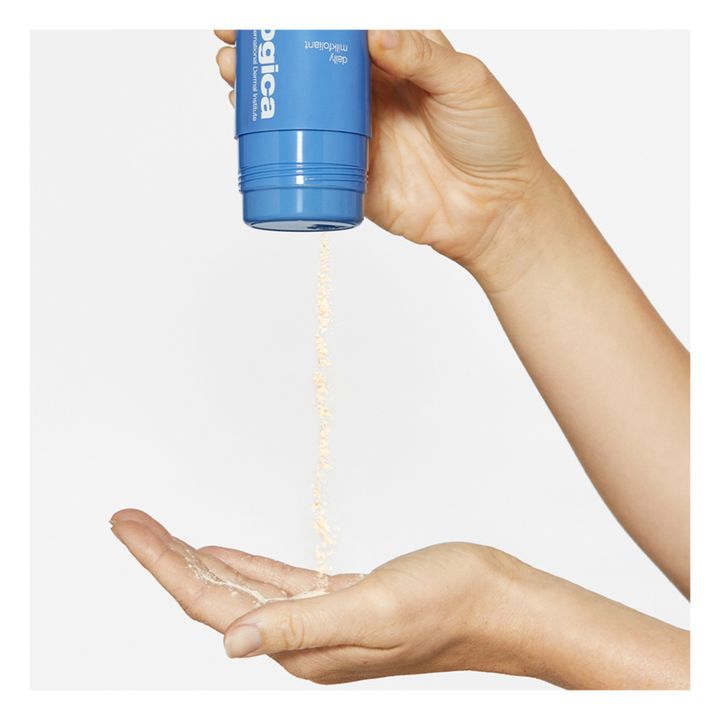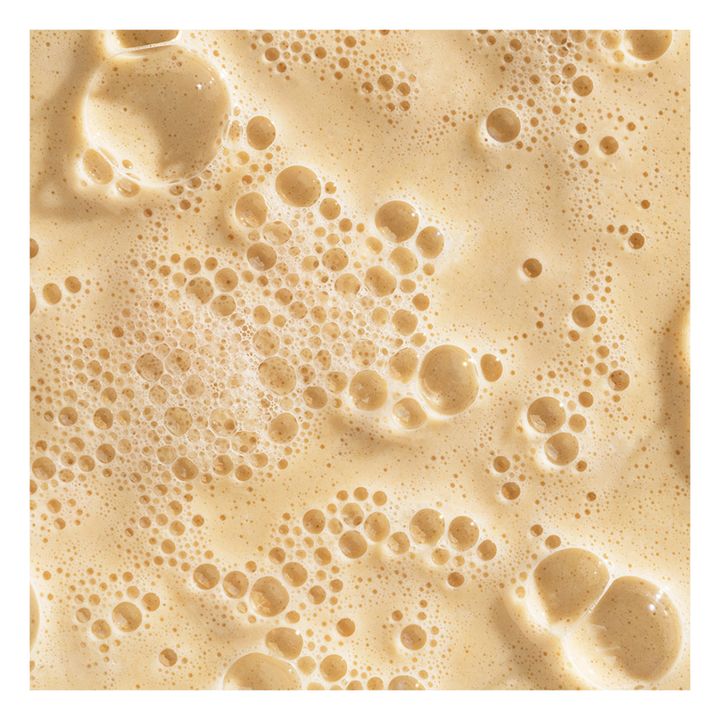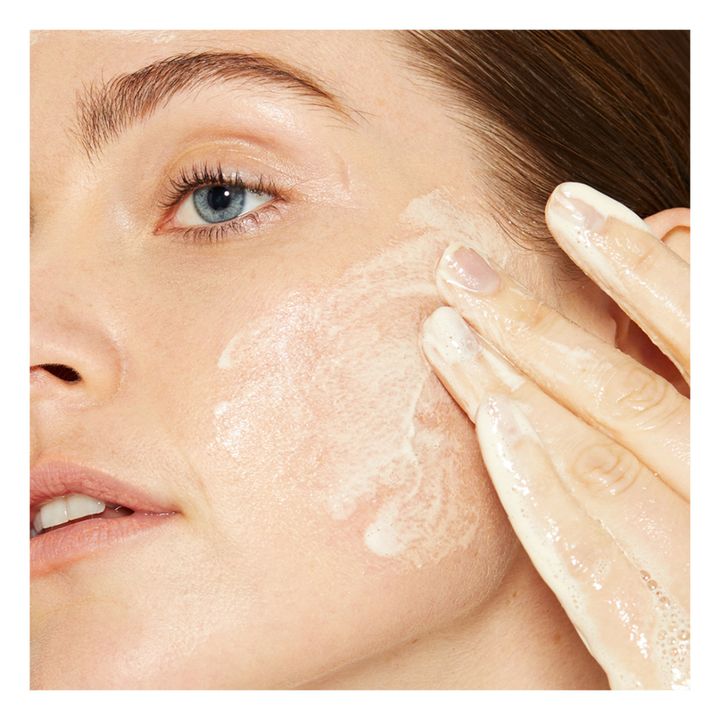 Description
This treatment gently exfoliates dead skin cells while regenerating your skin's moisture barrier. The exfoliating powder formula soothes and calms the skin thanks to the plant milks of oat and coconut. It transforms on contact with water into a creamy milk foam texture, releasing botanical extracts for smoother skin.
BENEFITS
Coconut milk provides a smoothing action for softer skin. Alpha hydroxy acids (AHA) and beta hydroxy acids (BHA) help to remove dead skin cells. Papain extract helps to resurface the skin, while a blend of Saccharides, atomised sea salts and hyaluronic acid helps to support the skin's moisture barrier. Finally, oat bran extract regenerates and helps to soothe the skin.
COMPOSITION
Coconut Milk, Alpha Hydroxy Acids (AHA), Beta Hydroxy Acids (BHA), Papain Extract, Saccharide Blend, Oat Bran Extract.
Lanolin-free, Denatured alcohol-free
DIRECTIONS FOR USE
Suitable for sensitive skin, Suitable for all skin types
Every day after double cleansing, place half a teaspoon of powder in the palm of wet hands and rub hands together to create a creamy milk foam texture. Then apply to the face in circular motions, avoiding the eye area, for 1 minute, then rinse.
Cosmetic products can not be returned or exchanged