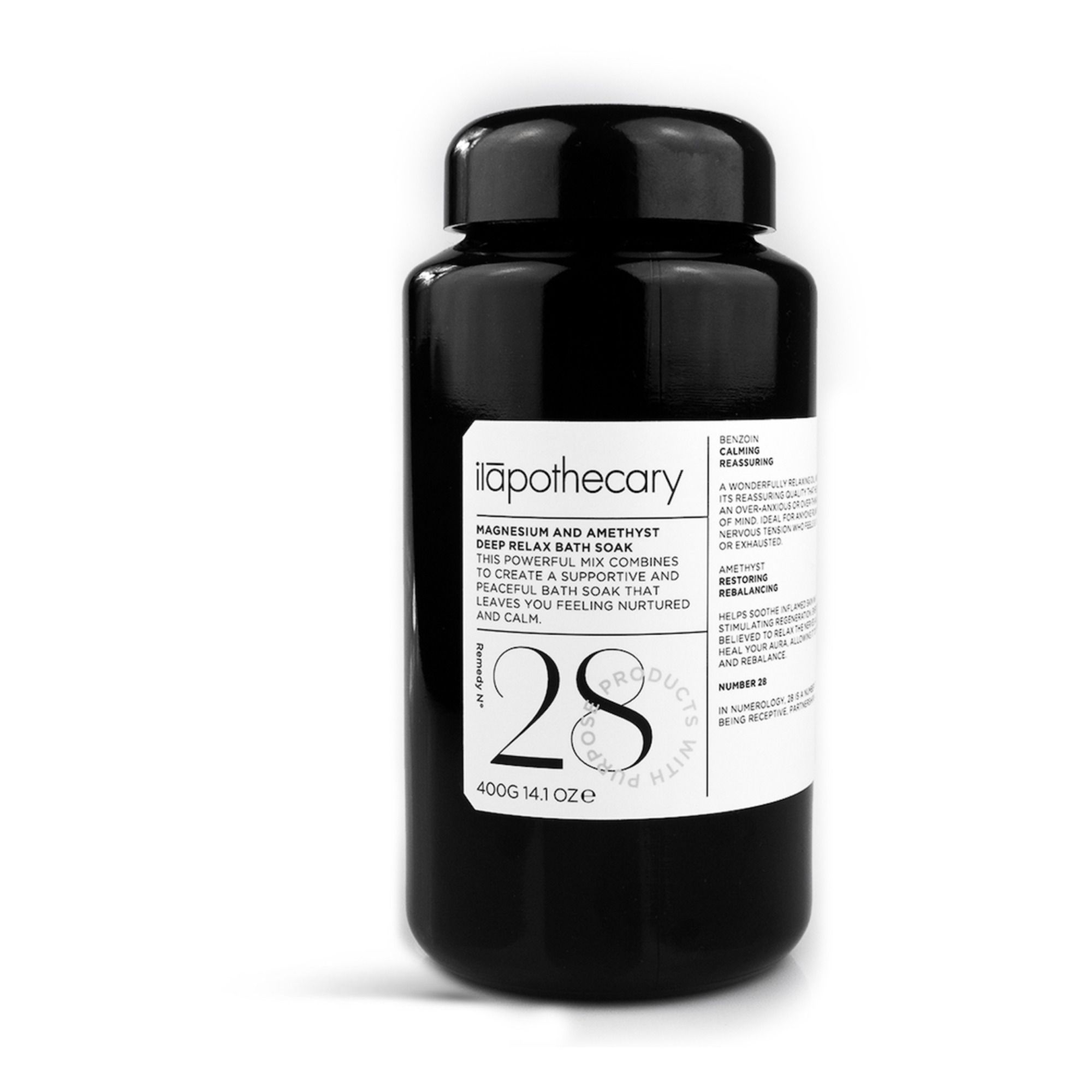 Deep Relax Magnesium and Amethyst Bath Salts - 400g
Greenable Criteria
Recycled materials
This product has been made from recycled or used materials, which have a smaller environmental impact. Recycled materials require less energy and water to produce, generate fewer carbon emissions and reduce waste.
Description
These bath salts, rich in magnesium and minerals, relax the muscles, relieve nervous tension and promote deep sleep, giving you a feeling of well-being and calm.
BENEFITS
Amber is known as a powerful cleanser of the body, mind and soul, absorbing pain and negative energy, and relieving stress.
Amethyst helps to soothe inflamed skin while stimulating regeneration. It relaxes the nerves and helps heal the aura, allowing it to recover and rebalance. Benzoin oil is a wonderfully relaxing oil, known for its reassuring quality that goes directly to the adrenal glands and helps to calm an overly anxious mind. Cedarwood, or "sleep-inducing oil", helps to stimulate the release of melatonin and deeply relax the body.
COMPOSITION
Amber, Amethyst, Benzoin, Cedarwood
INGREDIENTS
Magnesium Chloride, Sodium Chloride, Amethyst, Styrax Benzoin, Andropogon Zizanioides (Vetiver) Oil, Cedrus Atlantic Bark (Cedarwood) Oil, Nardostachys Jatamansi Oil, Juniperus Communis (Juniper Berry) Fruit Oil, Liquid Amber Orientalis Balsam Extract Petitgrain Bigarde Oil, Rose Damascena Flower Oil
Cosmetic products can not be returned or exchanged
Body wash, Soaps
Displaying 36 out of 86 items