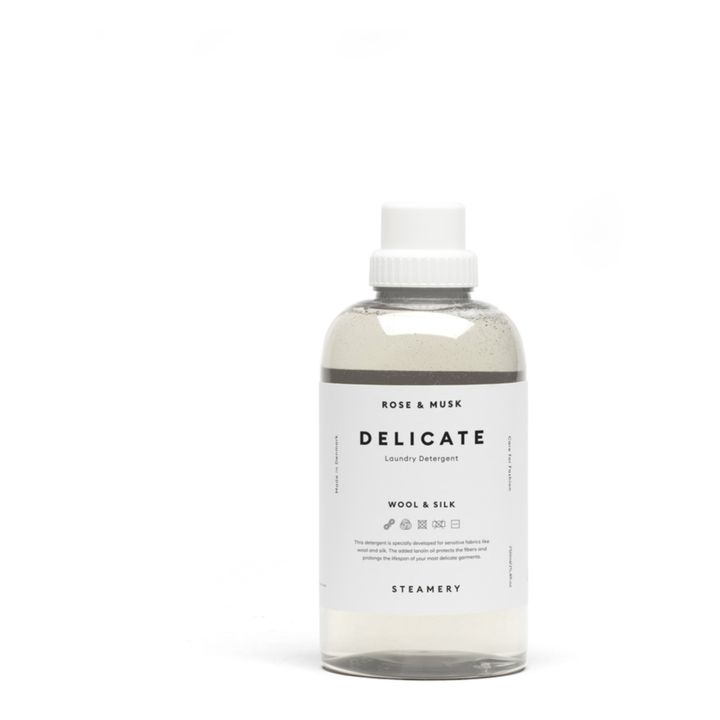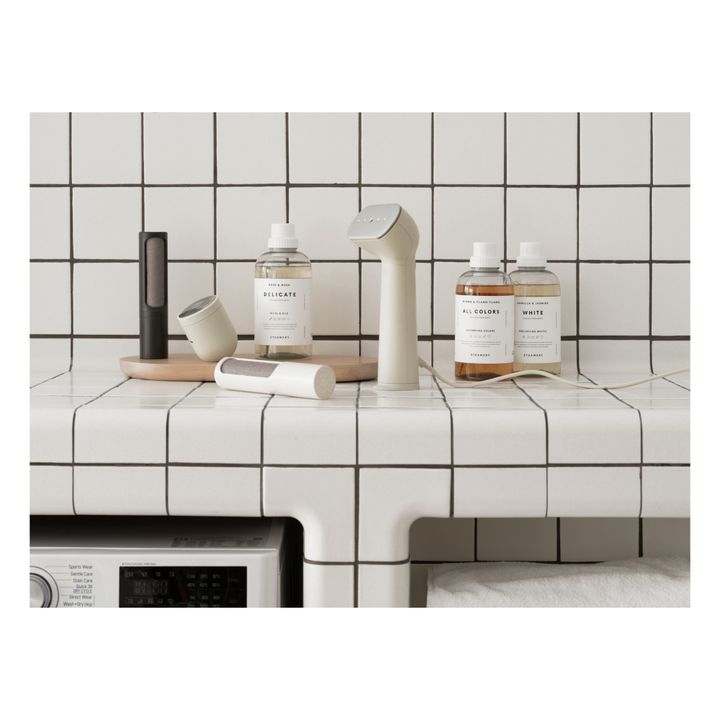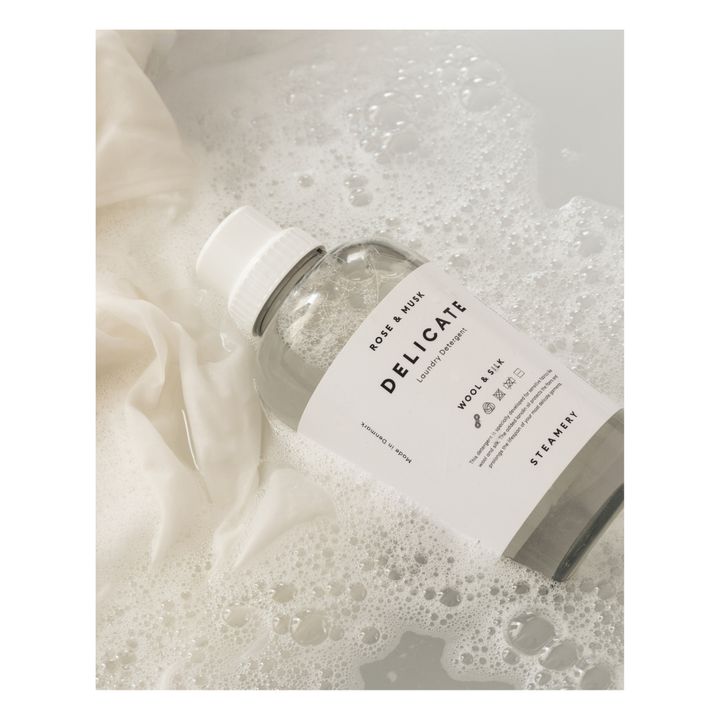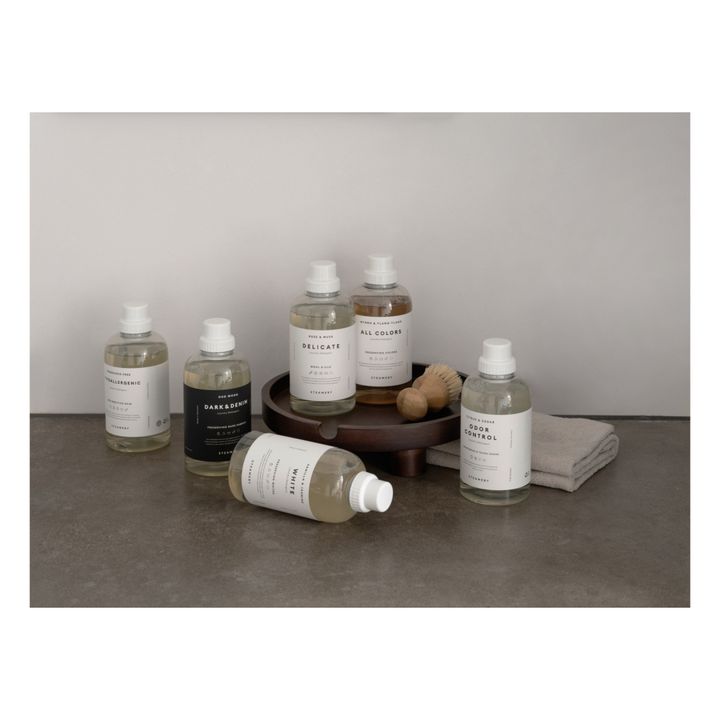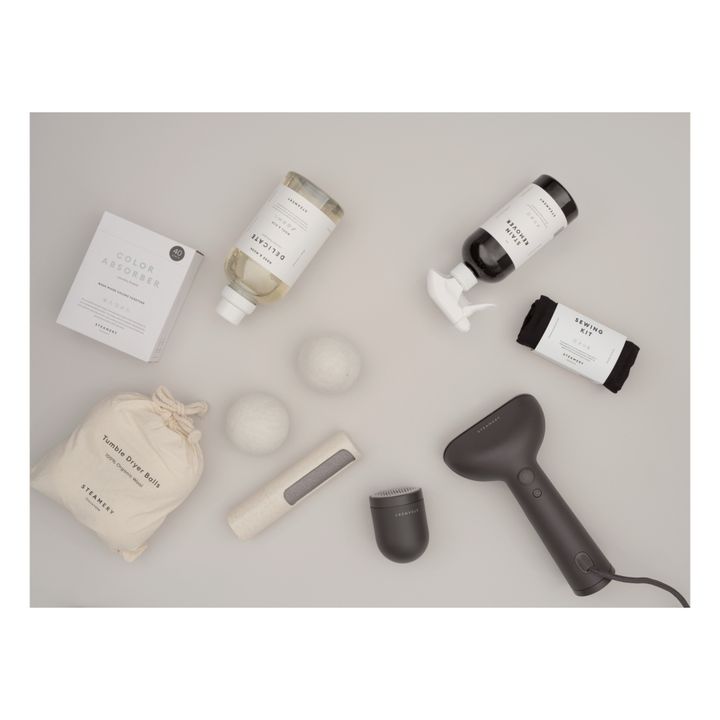 Steamery 
Delicate Laundry Detergent - 750 ml
Greenable Criteria
Recycled materials
This product has been made from recycled or used materials, which have a smaller environmental impact. Recycled materials require less energy and water to produce, generate fewer carbon emissions and reduce waste.
Description
This detergent has been specially developed for delicate fabrics such as wool and silk. It is enzyme-free and contains lanolin oil which cares for and protects the fibres, making them softer and giving them extra shine.
DETAILS
Ideal for hand washing; contains enough for 19 to 25 washes; effective from 20°C
BENEFITS
Lanolin oil: cares for and protects the fibres, making them softer. Surfactants: prevent damage to the structure of the garment
COMPOSITION
100% Recycled Polyethylene Terephthalate (rPET)
Lanolin oil, surfactants, rose and musk fragrance
No dyes
DIRECTIONS FOR USE
Suitable for all skin types
INGREDIENTS
Aqua >10%, Laureth-7 5-15%, Sodium Laureth Sulfate 5-15%, Sodium Chloride <5%, Propylene Glycol <5%, Sodium Citrate <5%, Lanolin <5%, Palm Kernel Oil <5%, Phenoxyethanol <5%, Parfum <5%, Sodium Hydroxide <1%, Pectate Lyase <1% Lipase <1%, Mannase <1%, Citric Acid <1%, PVPI <1%, Amylase <1%.
Cosmetic products can not be returned or exchanged