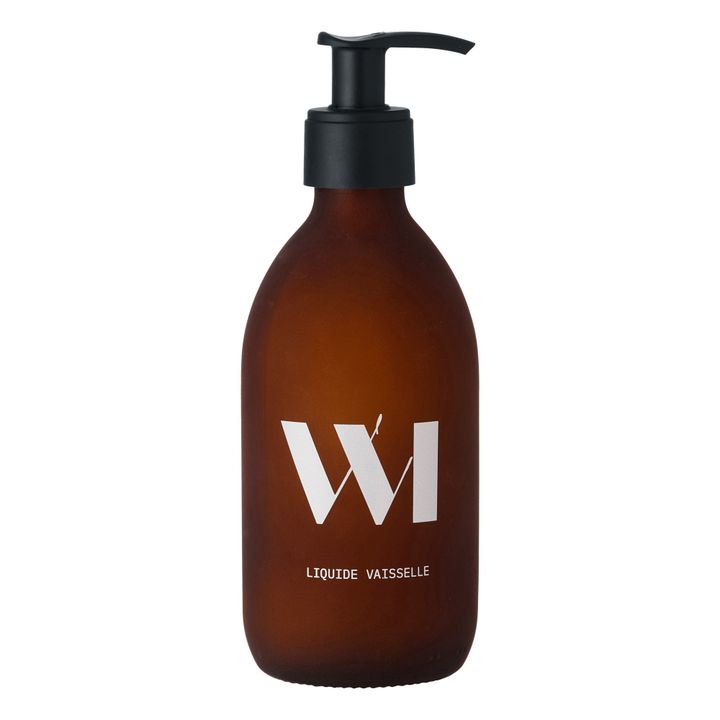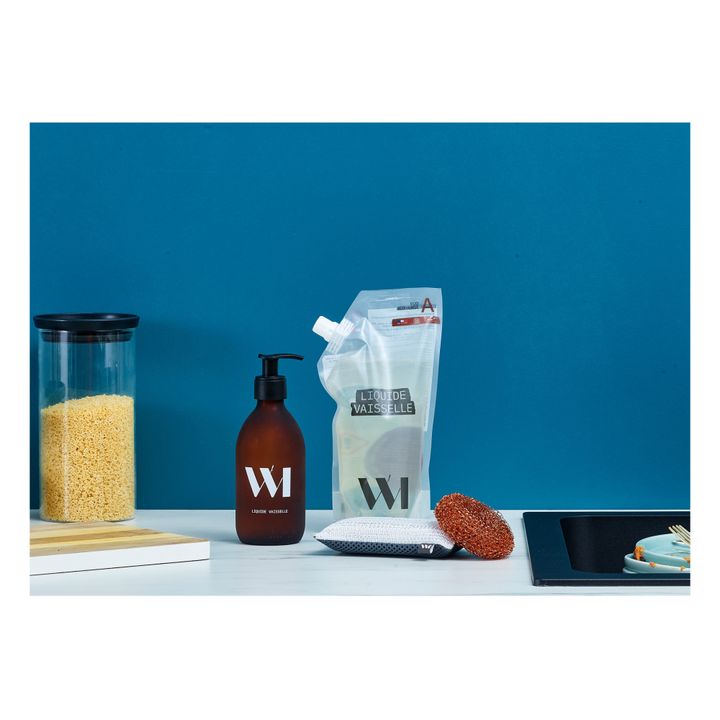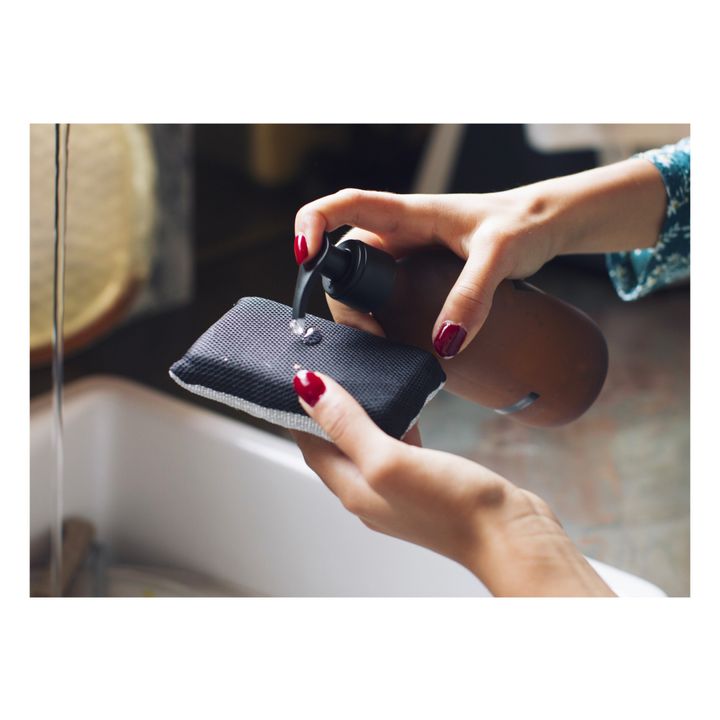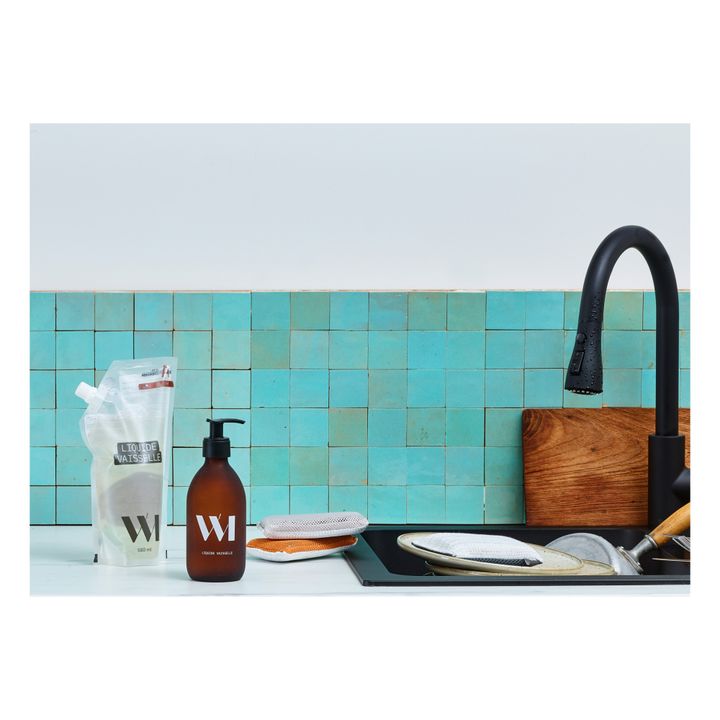 Greenable Criteria
Certified organic
The organic label certifies that this item has been made from environmentally friendly materials and ingredients, and contains no chemical substances.
Description
This dishwashing liquid, with its sweet orange blossom scent, contains 99% natural ingredients that clean and degrease your dishes without leaving any traces. The reinforced glass bottle is refillable with the eco-refill also sold on our website.
BENEFITS
With its degreasing formula and dense foam, this washing-up liquid cleans your dishes in a flash without leaving any traces! Coconut oil derivatives clean gently and create a nice lather. The salt adds texture and the fruit acid balances the pH (so that it is close to that of the skin) to avoid irritation. Orange blossom water leaves your kitchen smelling fresh with a subtle perfume.
COMPOSITION
Coconut oil derivatives, Partial vegetable oil derivatives, Salt, Orange blossom water, Fruit acid, Purified water. Biodegradable with 70% less plastic, Ecocert certified, Glass bottle
DIRECTIONS FOR USE
Pour a few drops of the product onto a damp sponge and clean your dishes.
INGREDIENTS
Aqua, Sodium chloride, Sodium lauryl sulfate, Sodium laureth sulfate, Cocamidopropyl betaine, Caprylyl/capryl glucoside, Citrus aurantiumamara flower water, Lactic acid, Trisodium dicarboxymethyl alaninate, Parfum.
Cosmetic products can not be returned or exchanged