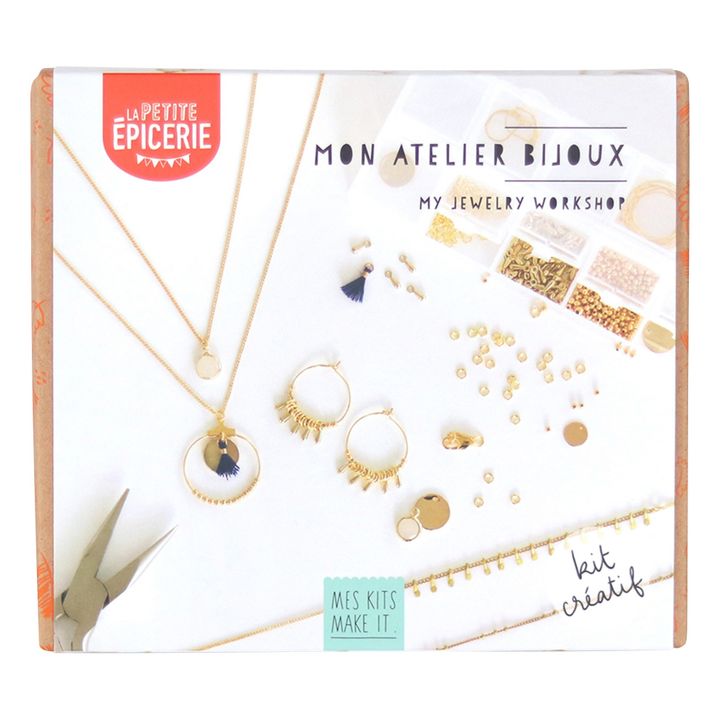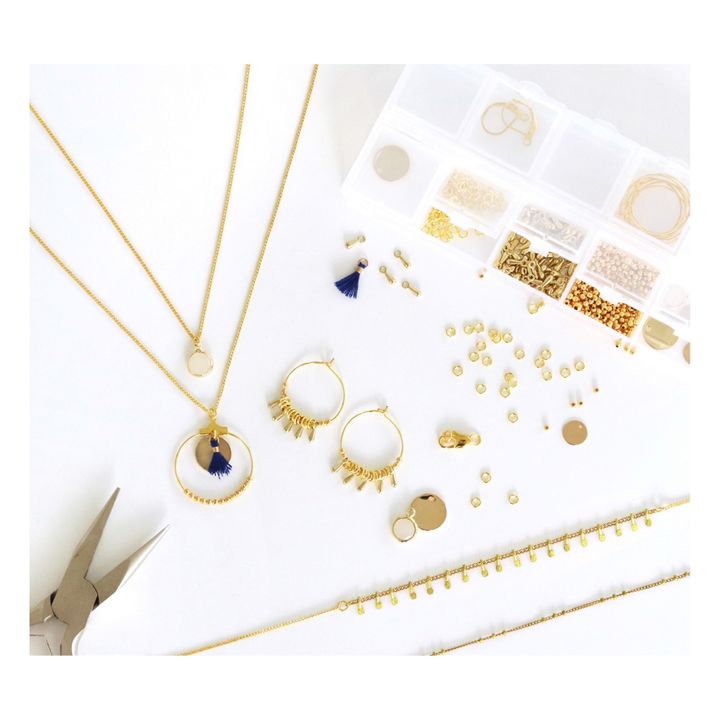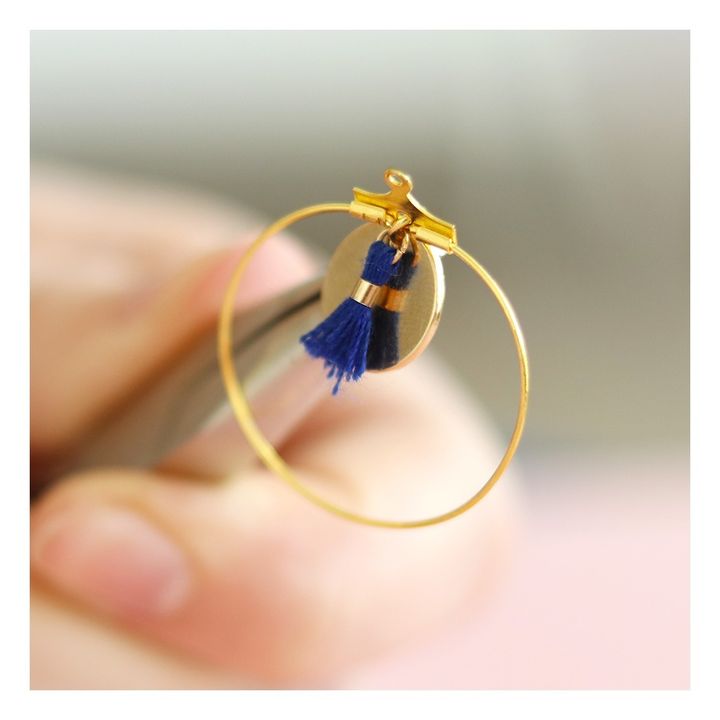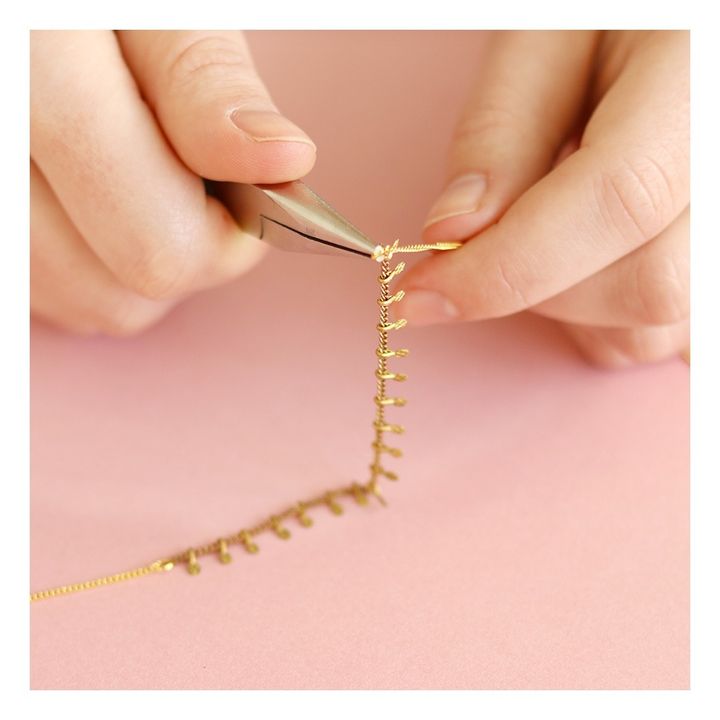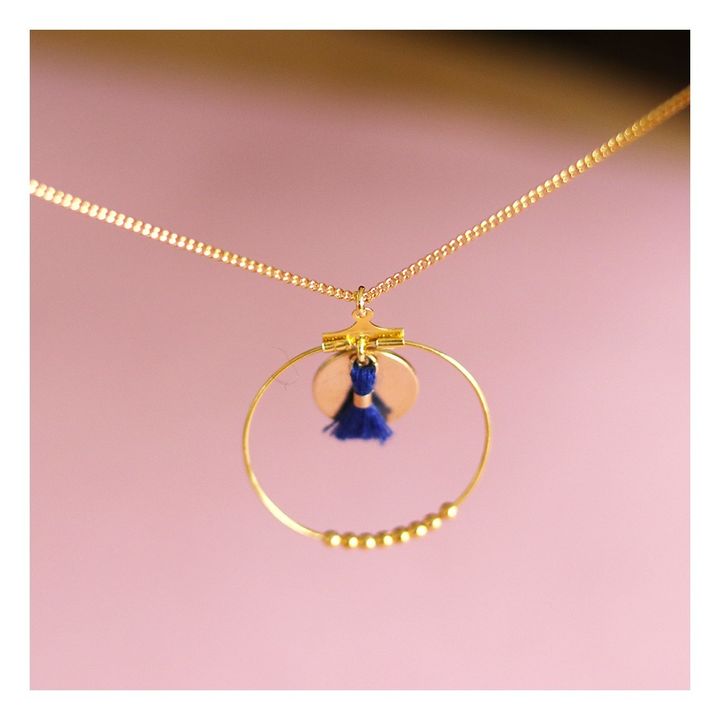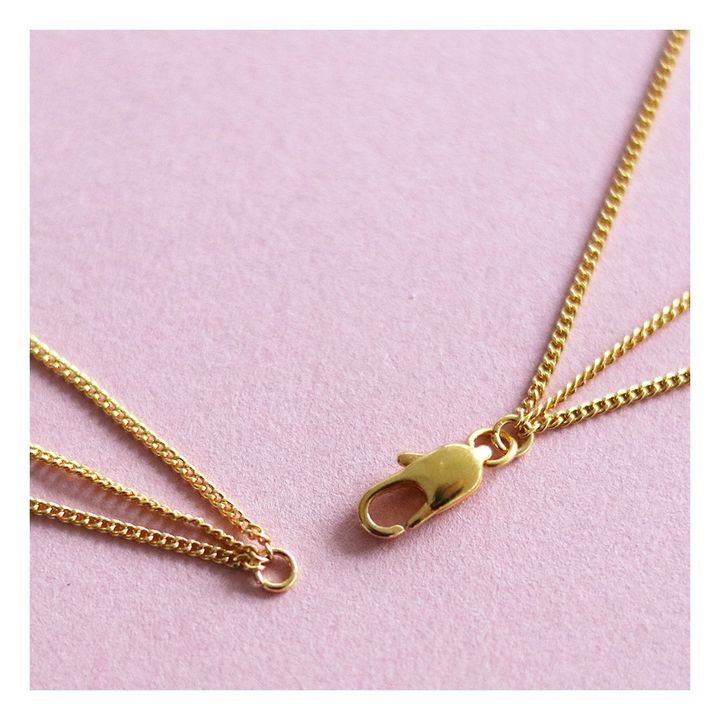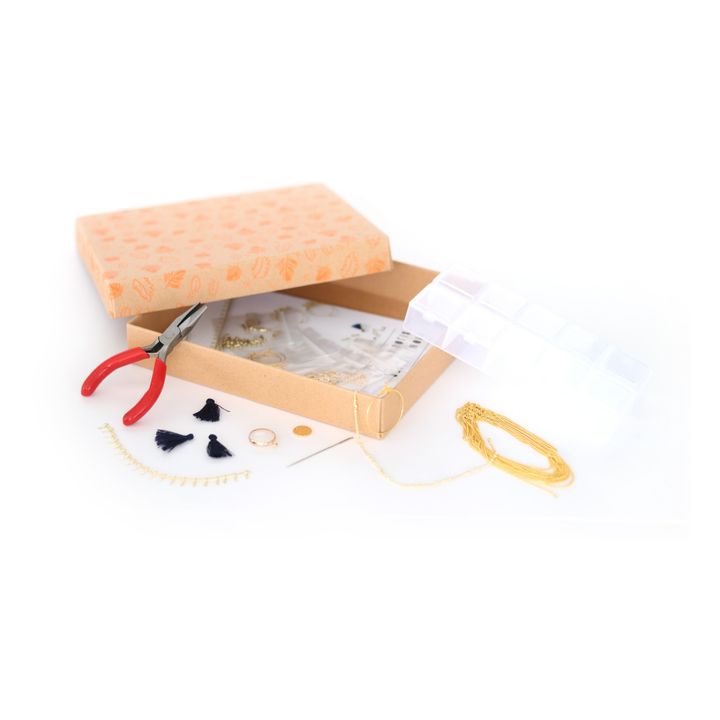 Description
Embrace your inner creator with this kit that contains all the materials needed to make delicate, pretty gold-coloured jewellery pieces. With this kit, you can create layered necklaces, a classic necklace, a bracelet or a pair of earrings.
Details : 1 compartmentalized box, 1 Instructions Manual, Helps develop sense of creativity, To make yourself
Packaging: 16,5 x 14,5 x 2,8 cm.
For use with adult supervision
This kit contains : a mini flat clip to spread the rings and hold the primers This kit contains: a mini flat pliers to spread the rings and hold the primers, 1 gold 10 mm tassel charm, 2 gold 8 mm tassel charms, 3 blue night tassels, 1 white stone pendant, 2 creole earrings, 1 gold pendant ring, a needle, 20 gold drop charms, 50 small round pearls, 50 rings, 18 cm gold small tassel chain, 11 cm small ball fancy chain, 2 meters of thin silver chain.
Displaying 4 out of 4 items