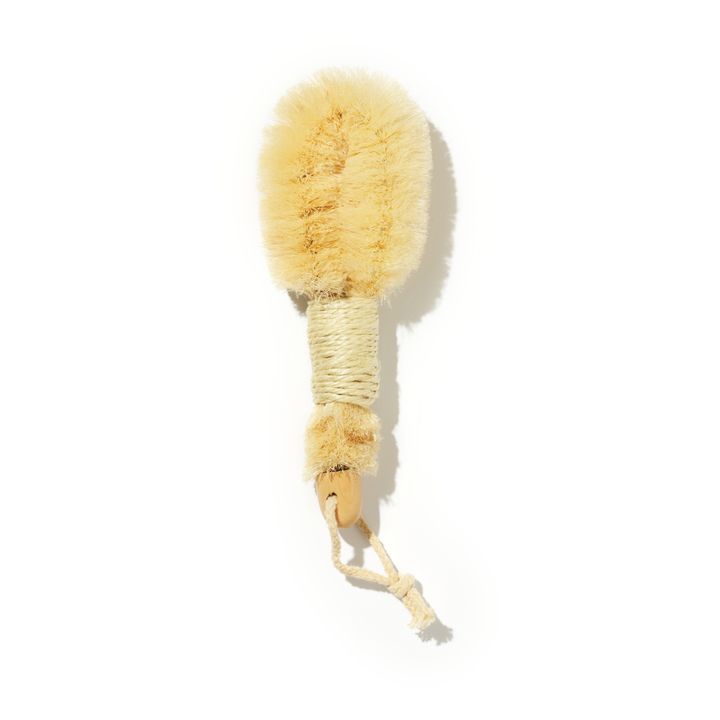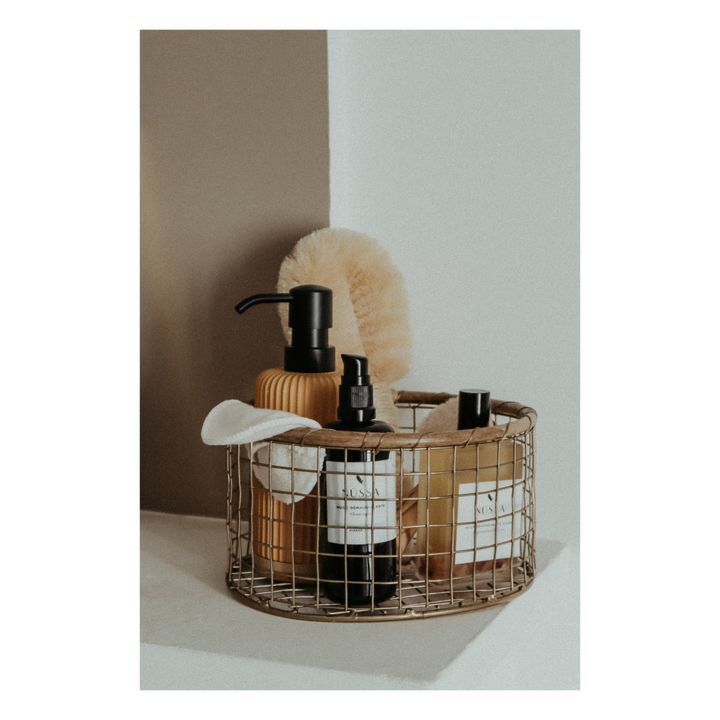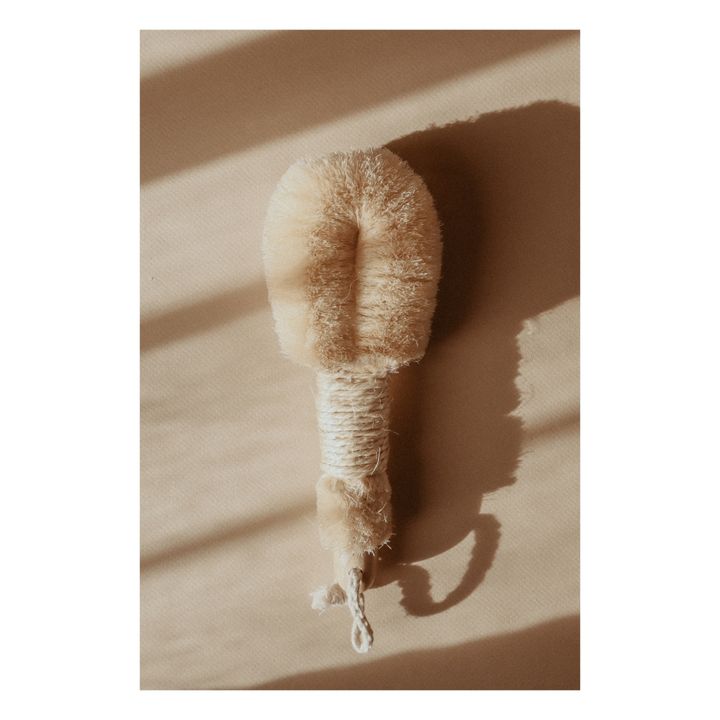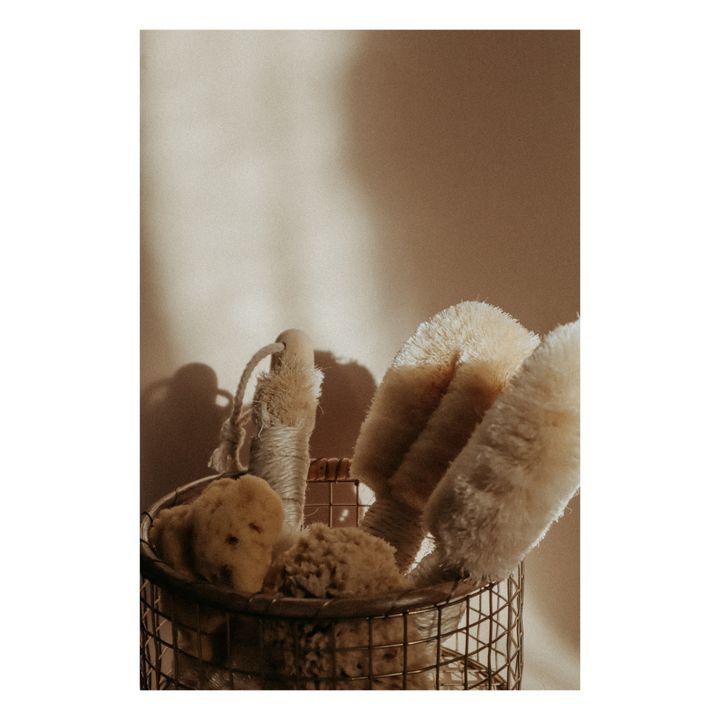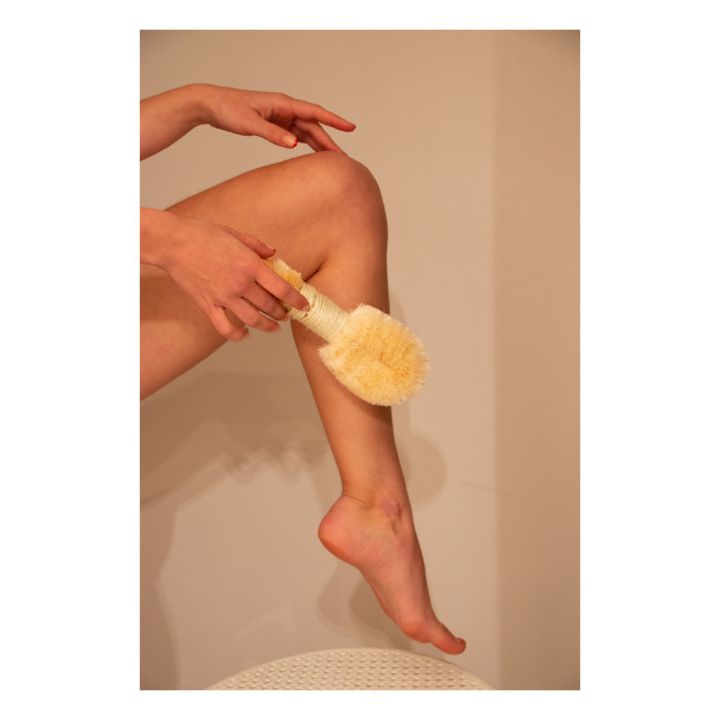 Nüssa 
Draining Body Brush
Greenable Criteria
Recycled materials
This product has been made from recycled or used materials, which have a smaller environmental impact. Recycled materials require less energy and water to produce, generate fewer carbon emissions and reduce waste.
Description
This Nüssa brush is made of sisal (Portuguese for palm tree) and is ideal for dry body brushing. It takes exfoliation to a new level with a ritual inspired by an ancient Japanese technique.
BENEFITS
This brush detoxifies the skin, stimulates microcirculation, and revitalises and firms the tissue. Thanks to its firm yet soft fibres, it will drain the lymph and firm up the tissues. This will help to eliminate adipose cellulite. As the days go by, the skin is left soft and silky and cellulite is significantly reduced. The action of dry brushing also allows a better assimilation of the active ingredients contained in body oils (sold on our site).
COMPOSITION
DIRECTIONS FOR USE
Suitable for all skin types
Ideally used in the morning before showering to wake up and drain the lymph. Start at the bottom of the body and work your way upwards using circular movements on dry skin. The pressure should be firm but light.
Cosmetic products can not be returned or exchanged
Displaying 11 out of 11 items