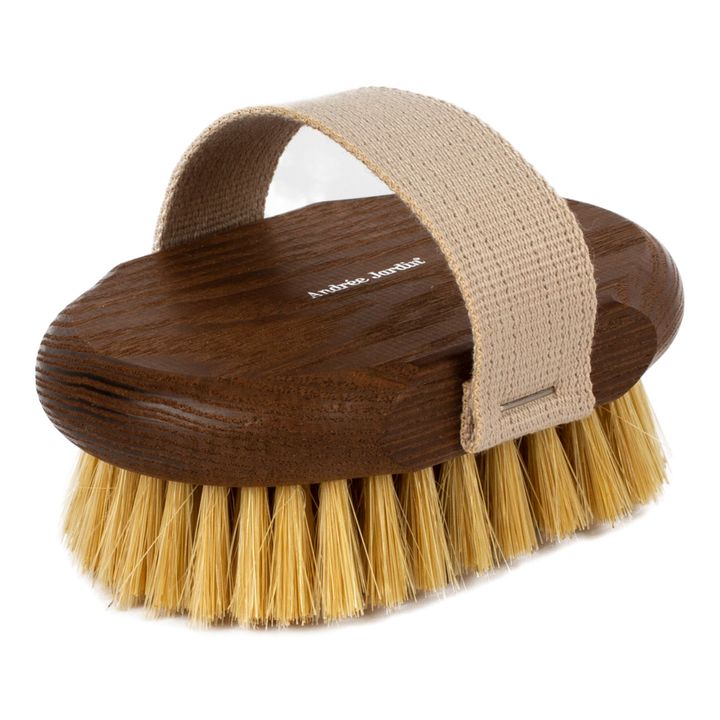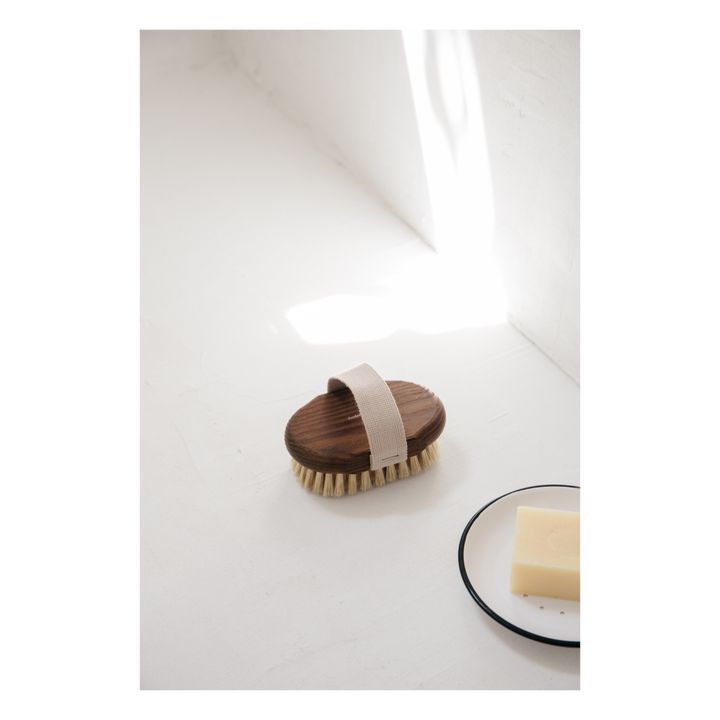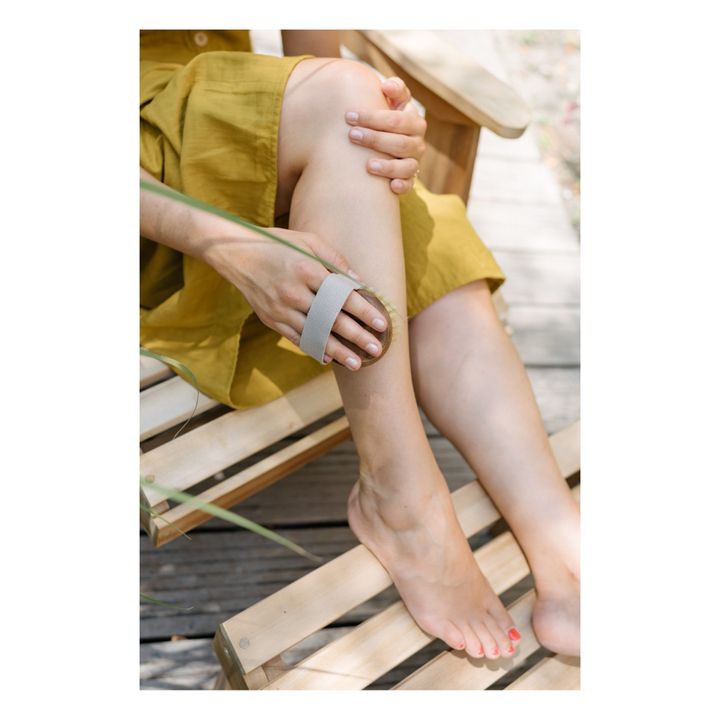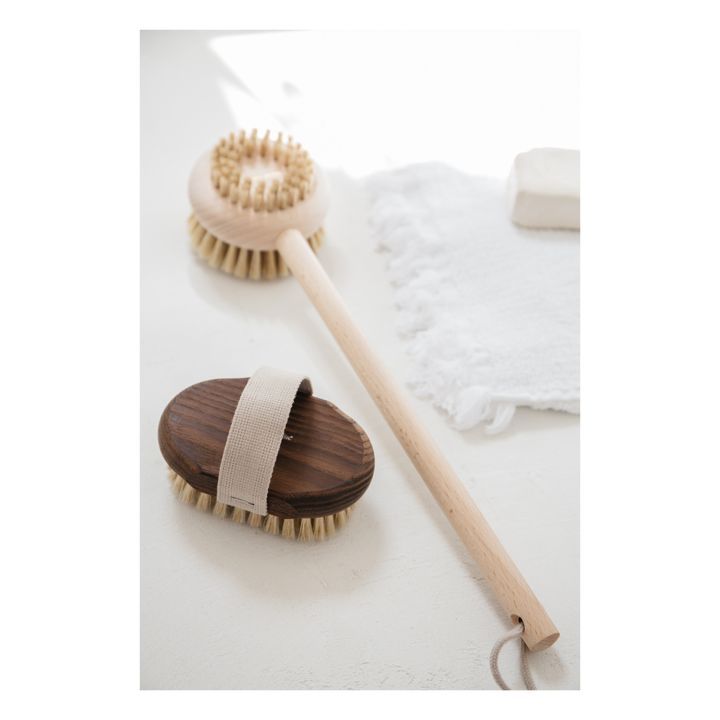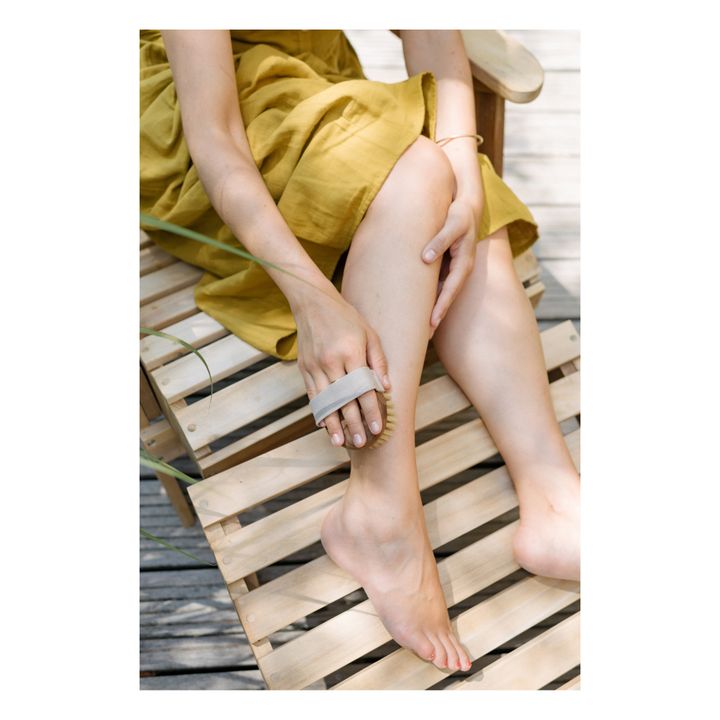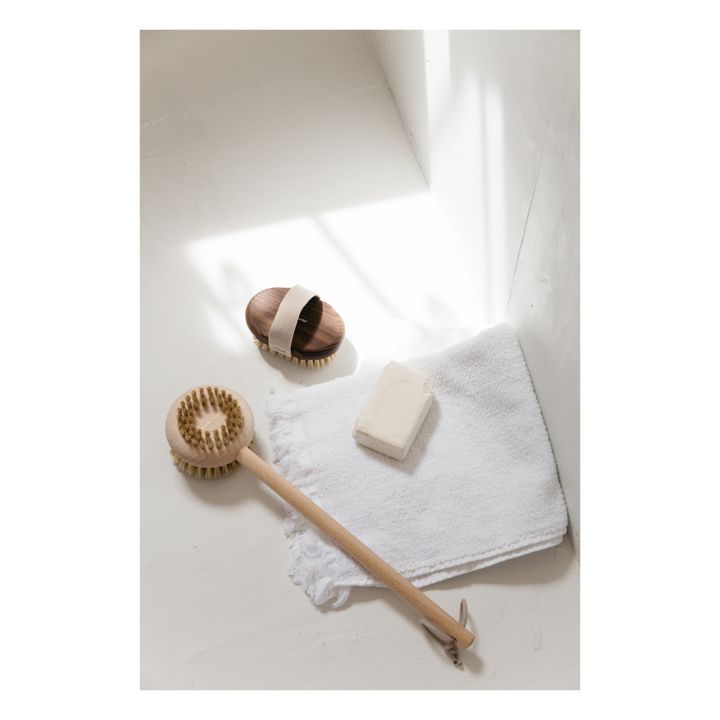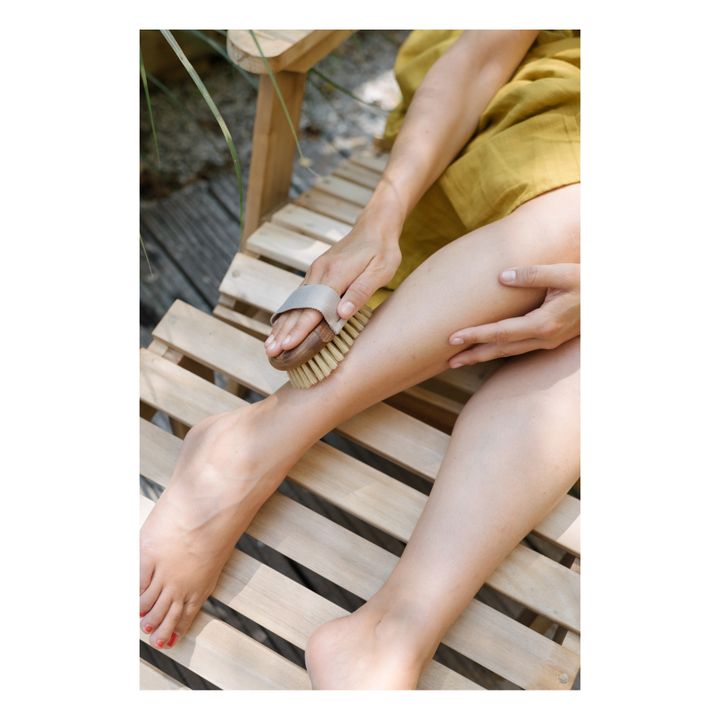 Greenable Criteria
Natural ingredients or fibres
This item has been made from natural materials, ingredients or fibres.
Description
This massage brush is ideal for dry brushing and exfoliates the skin while also stimulating blood circulation. The skin is left smoother and softer.
DETAILS
Dry the hairs downwards and drain well after use. Prolonged contact with water may alter its appearance. Suitable for pregnant women: practice dry brushing to boost blood circulation and prevent stretch marks.
COMPOSITION
Handle : Cotton
Heat-treated ash wood, natural white silk fibres
DIMENSIONS
Length : 11.5 cm, Width : 8 cm, Thickness : 5 cm
Displaying 11 out of 11 items