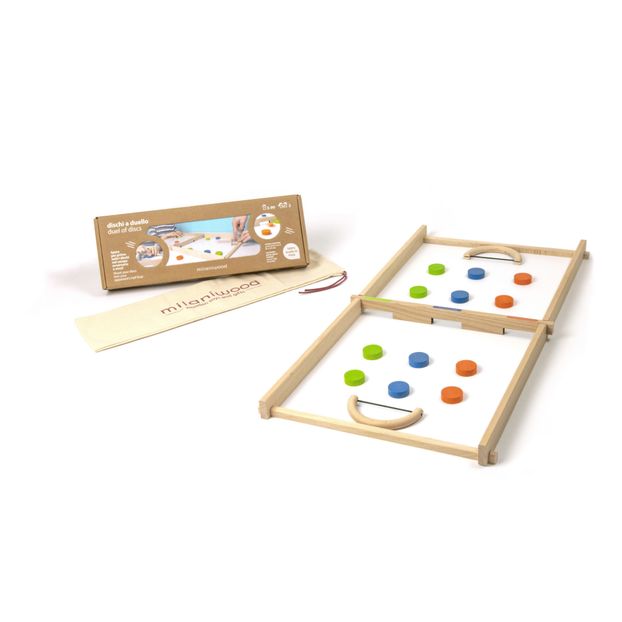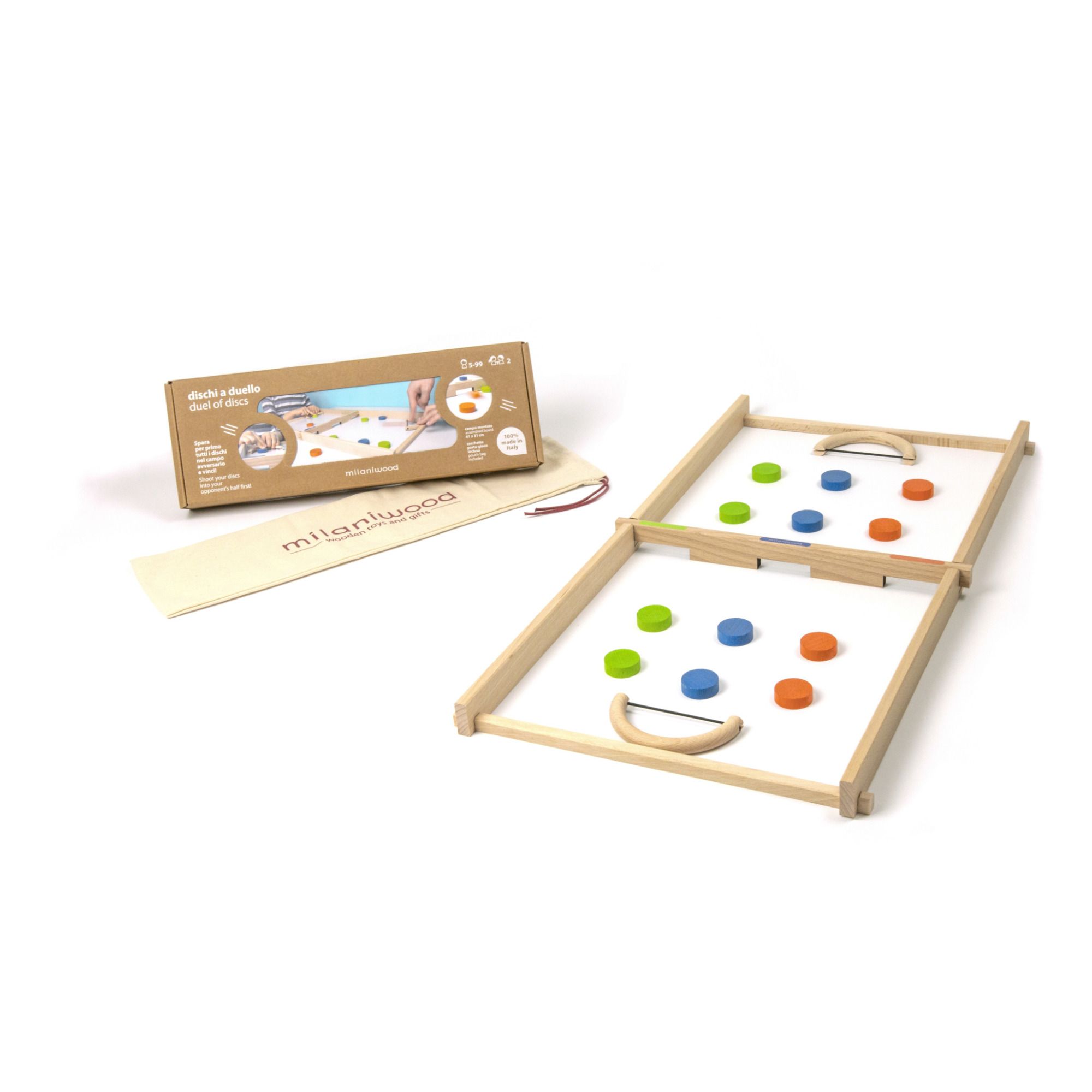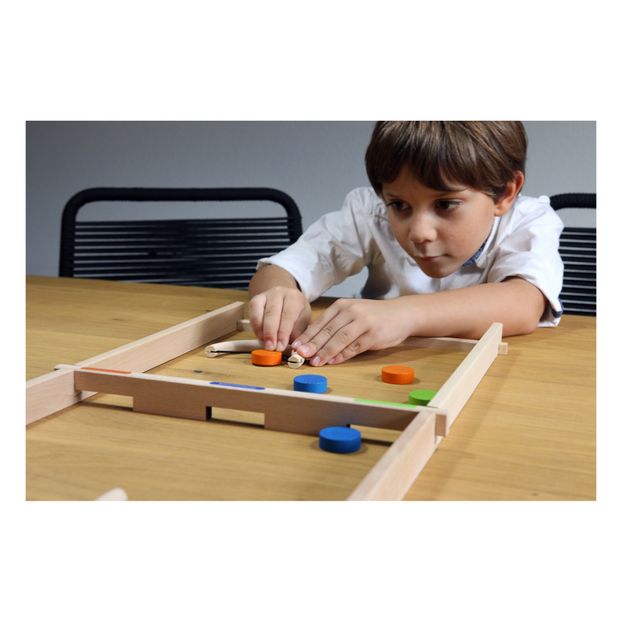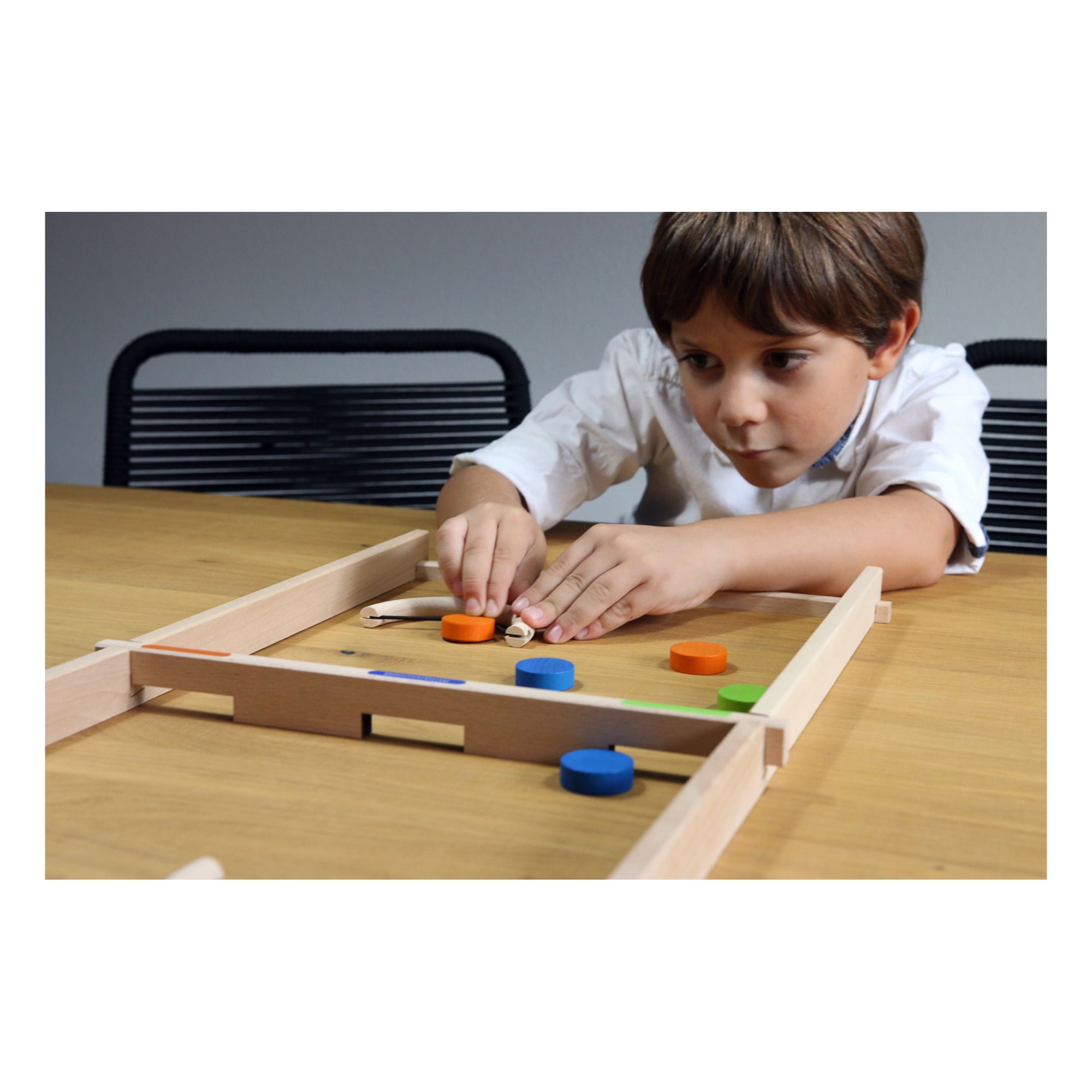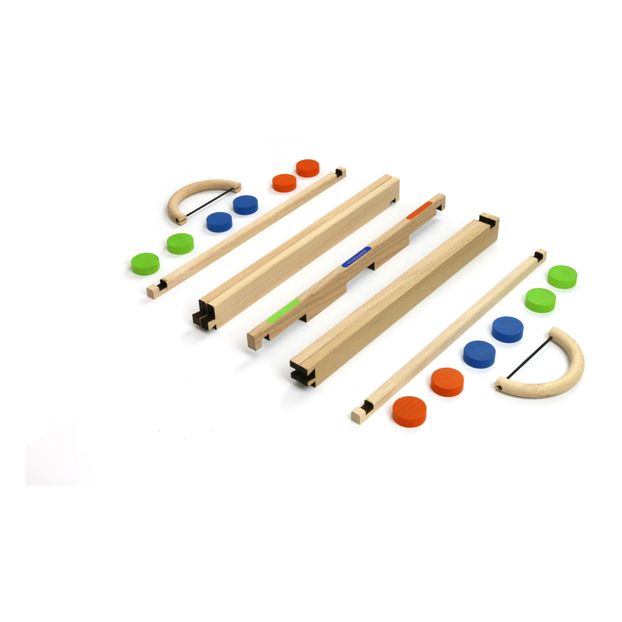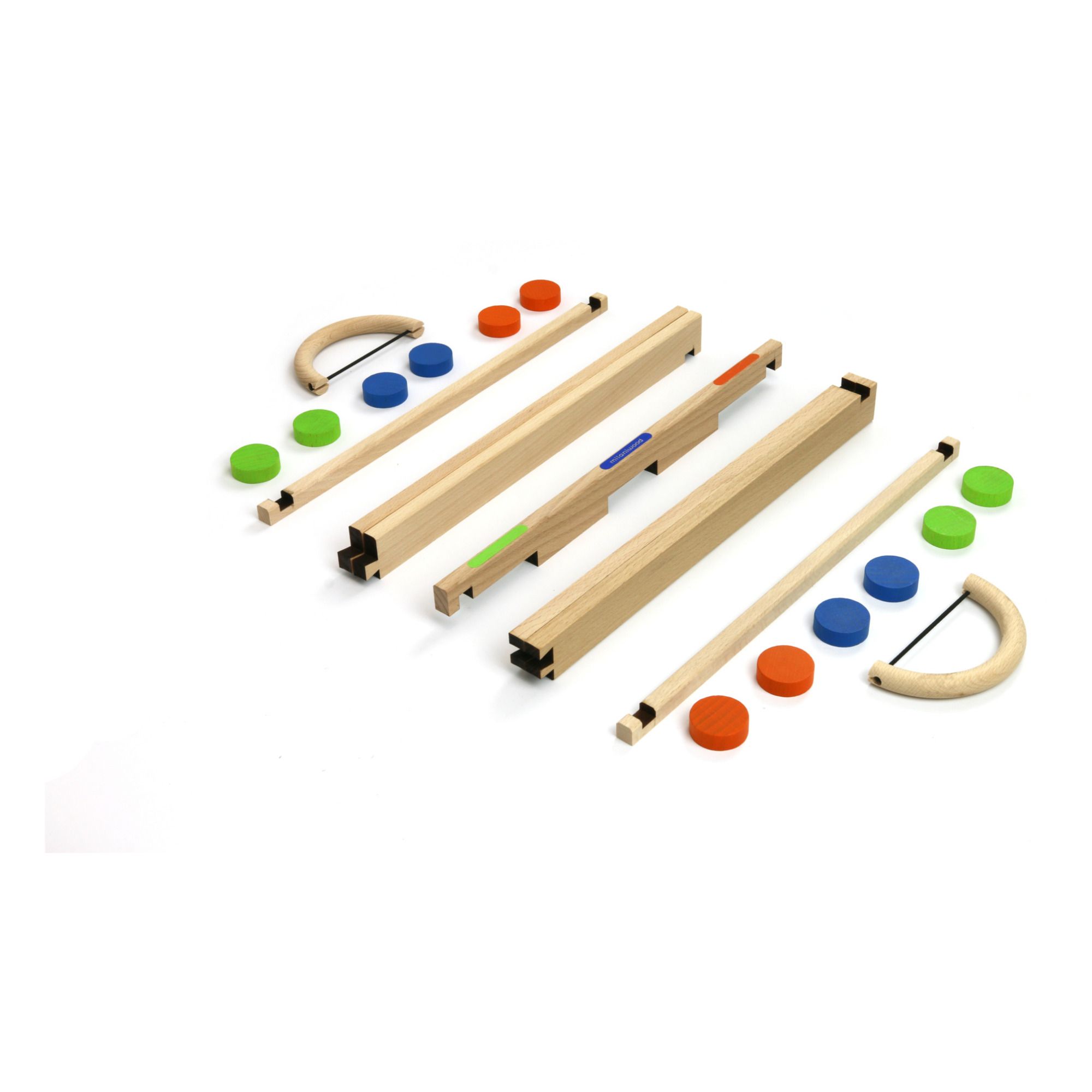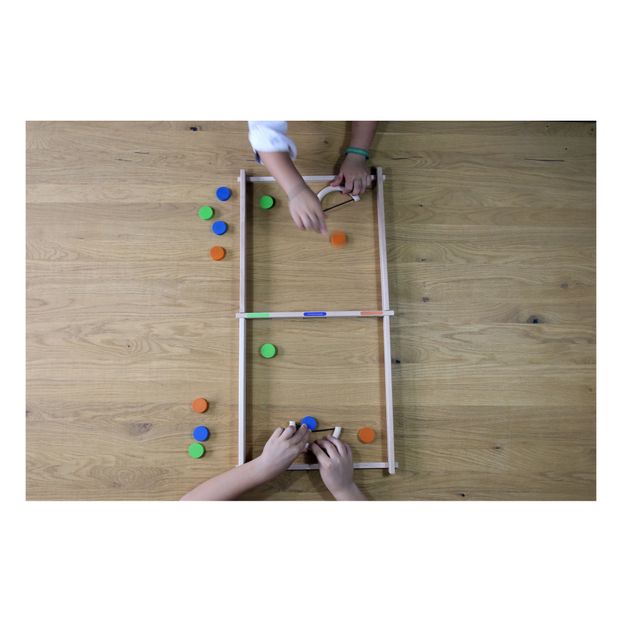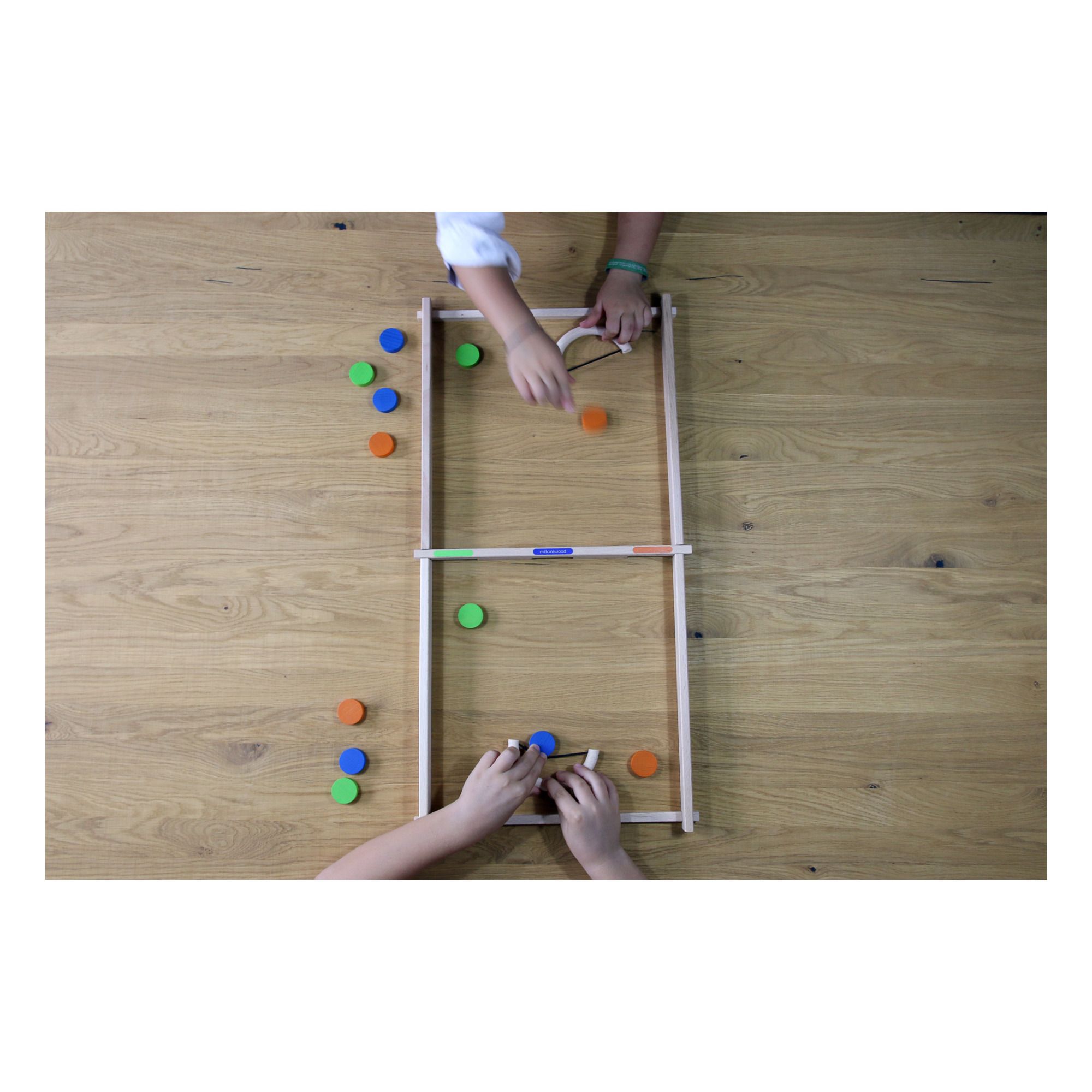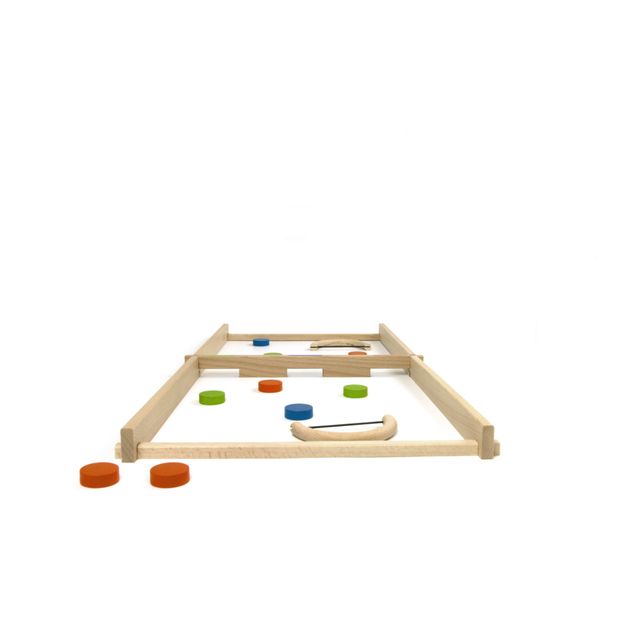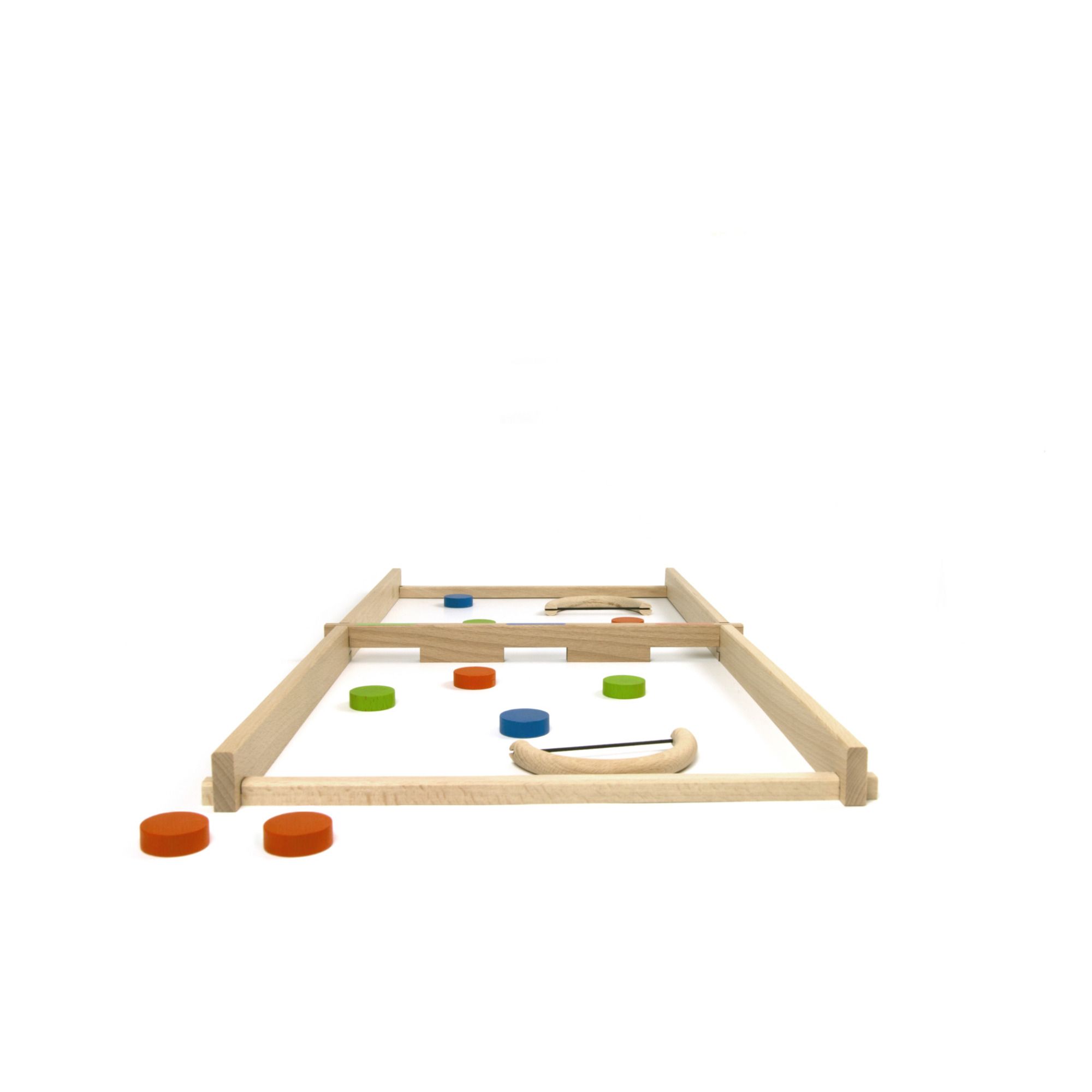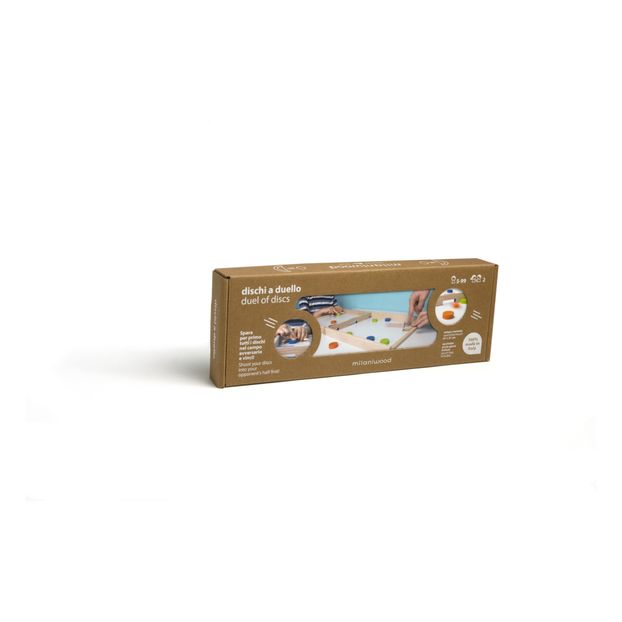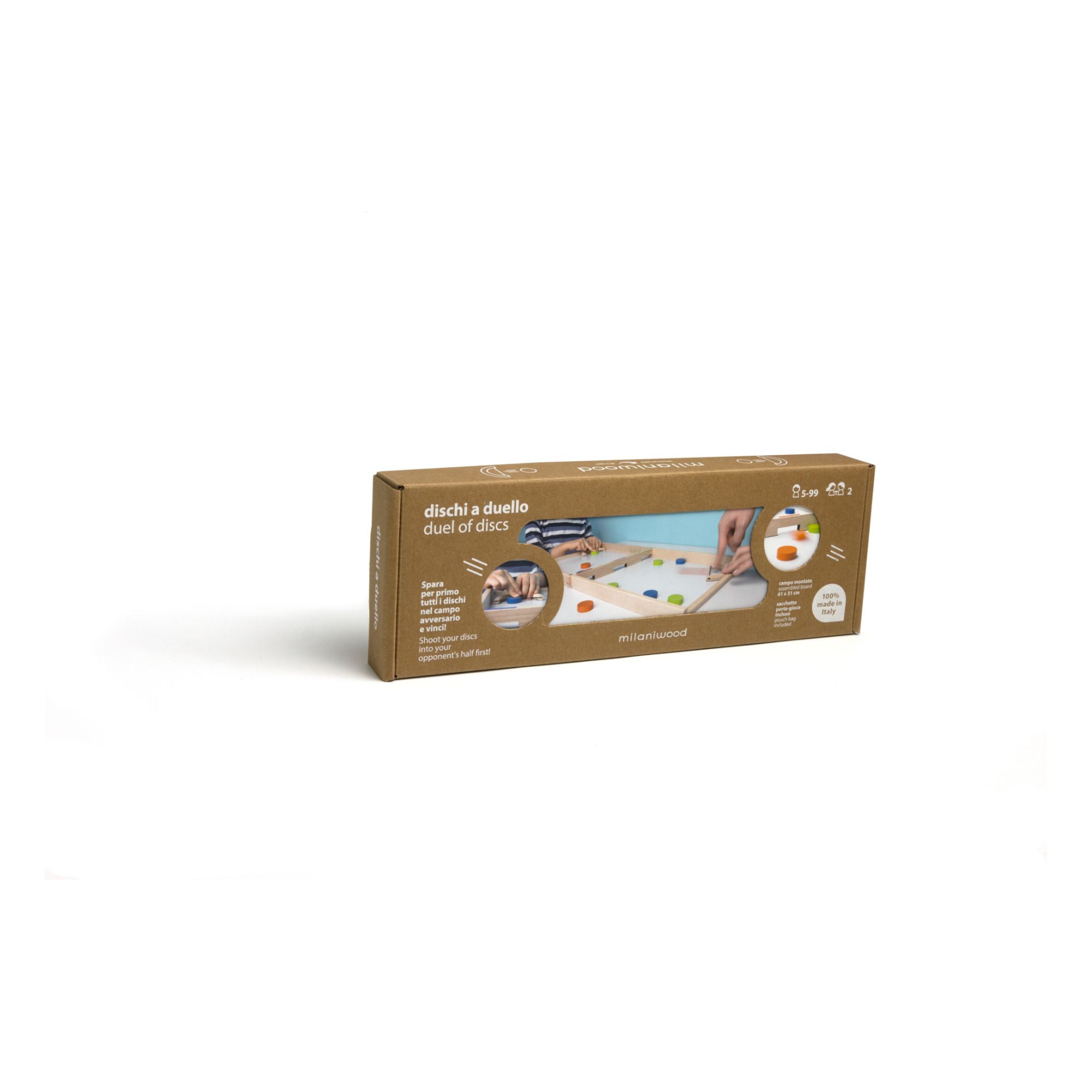 Duel of Discs Wooden Game

Description
Who will be the first to throw all their discs into their opponent's goal? Get your ark ready, shoot your discs and shout "clear" to win!
DETAILS
Assemble the pieces to create a 61×31 cm field. Both players use their bows to draw their coloured discs at the same time. Each disc must pass through the door (or trap) of the same colour. In this endless duel, the discs collide, bounce off each other and come back at full speed. The winner is the player who clears his side first and shouts "Clear".
1 assembly board with 7 pieces of wood to be assembled, 2 arches (2 half-moons with elastics), 12 wooden discs in 3 colours, 1 bag, 10 non-slip pads, 1 instruction manual in 6 languages.
AGE
COMPOSITION
Beech wood, Bag : Cotton
Non-toxic paint
DIMENSIONS
Board size: 61 x 31 cm
Length : 35.5 cm, Width : 12 cm, Depth : 4 cm