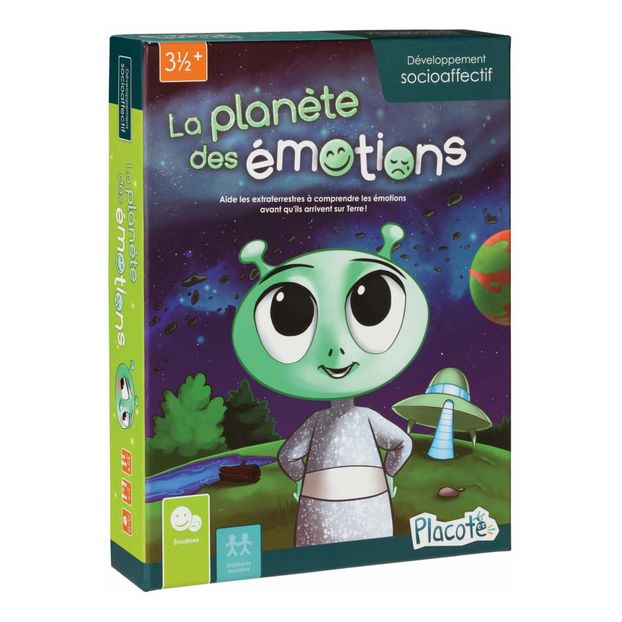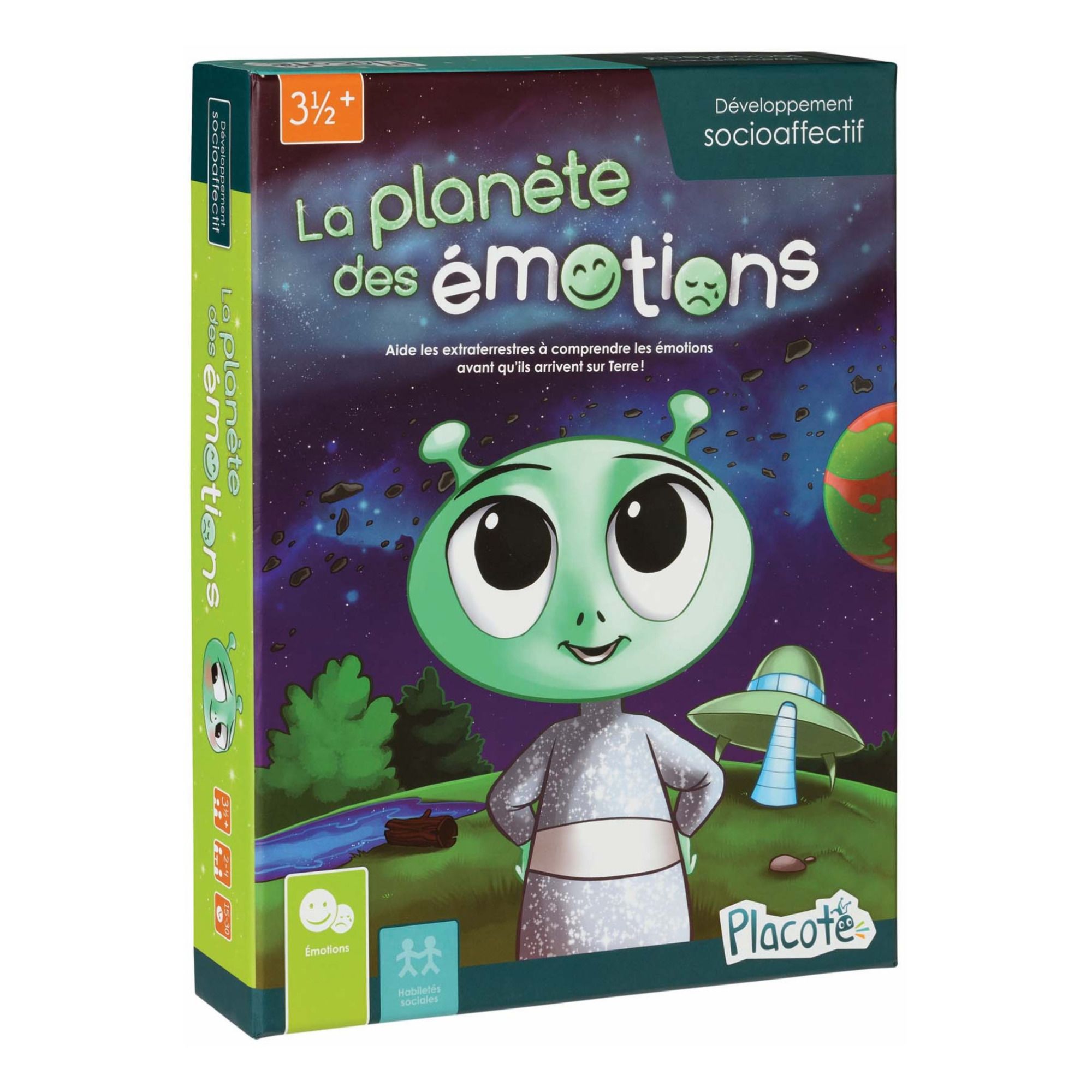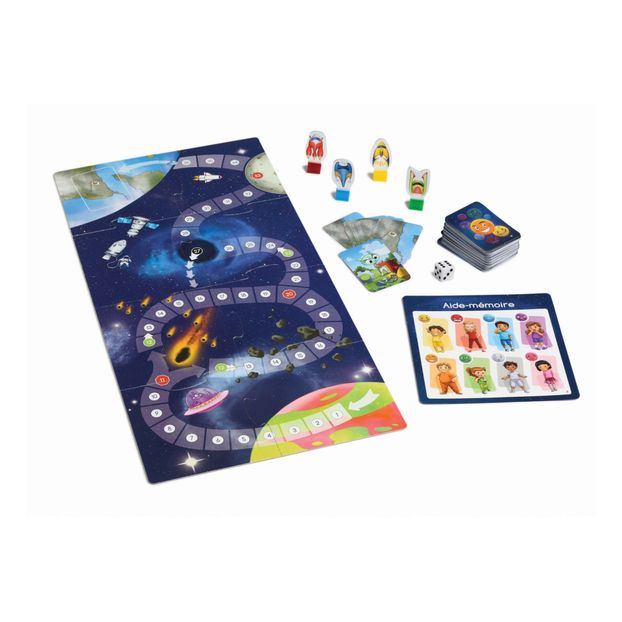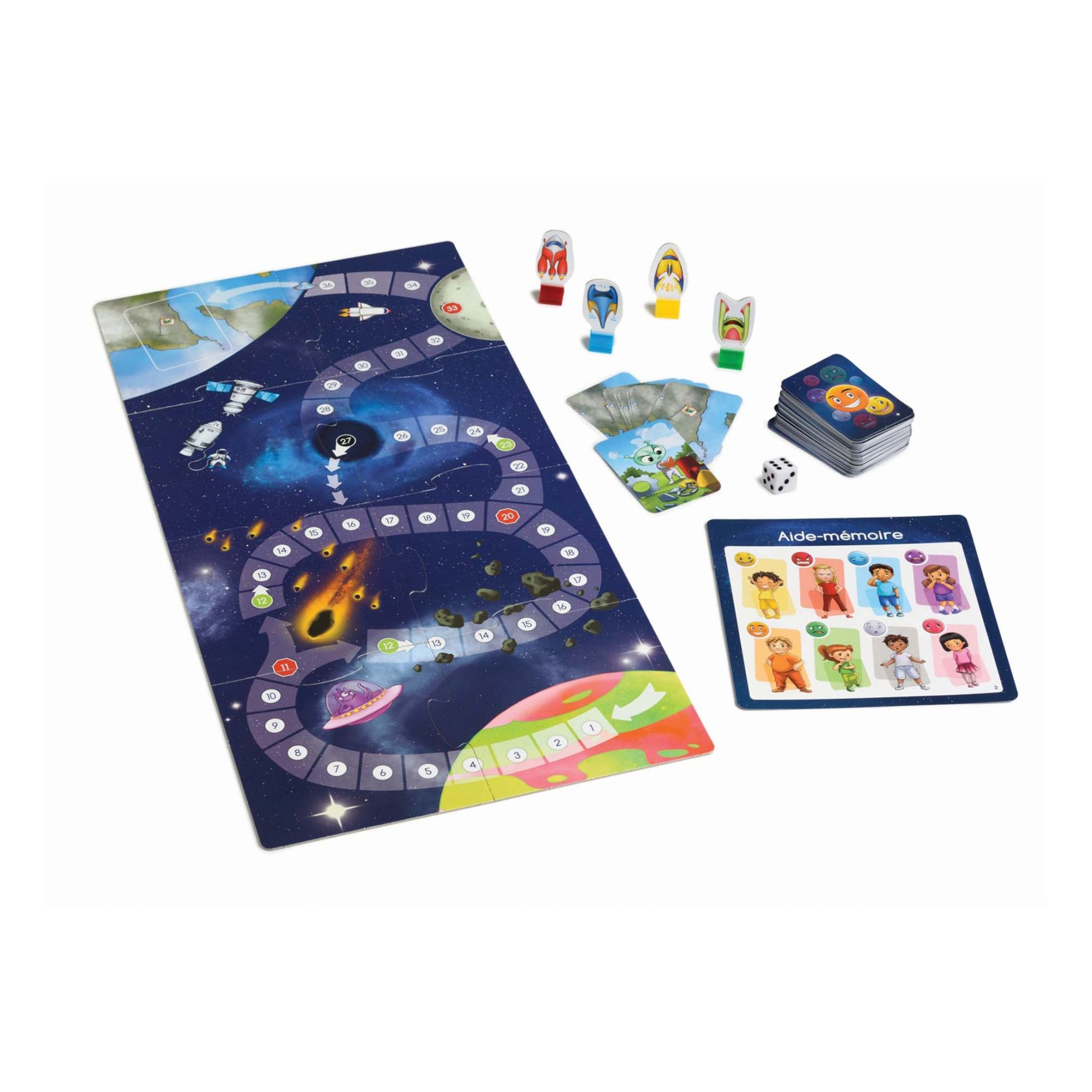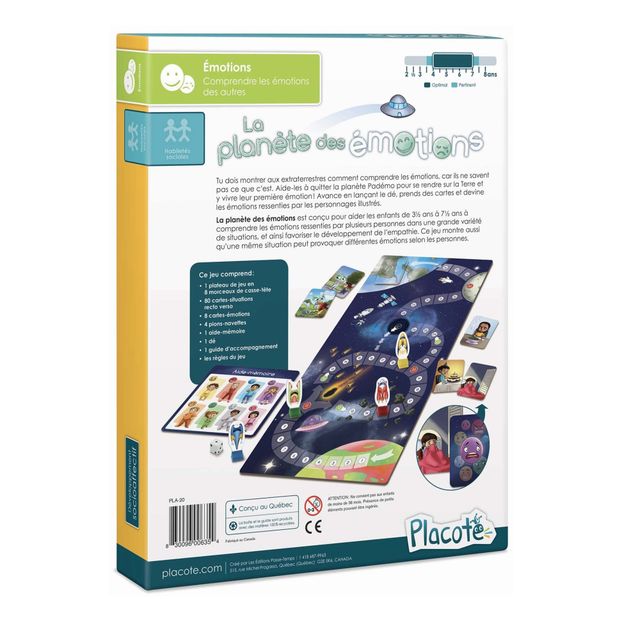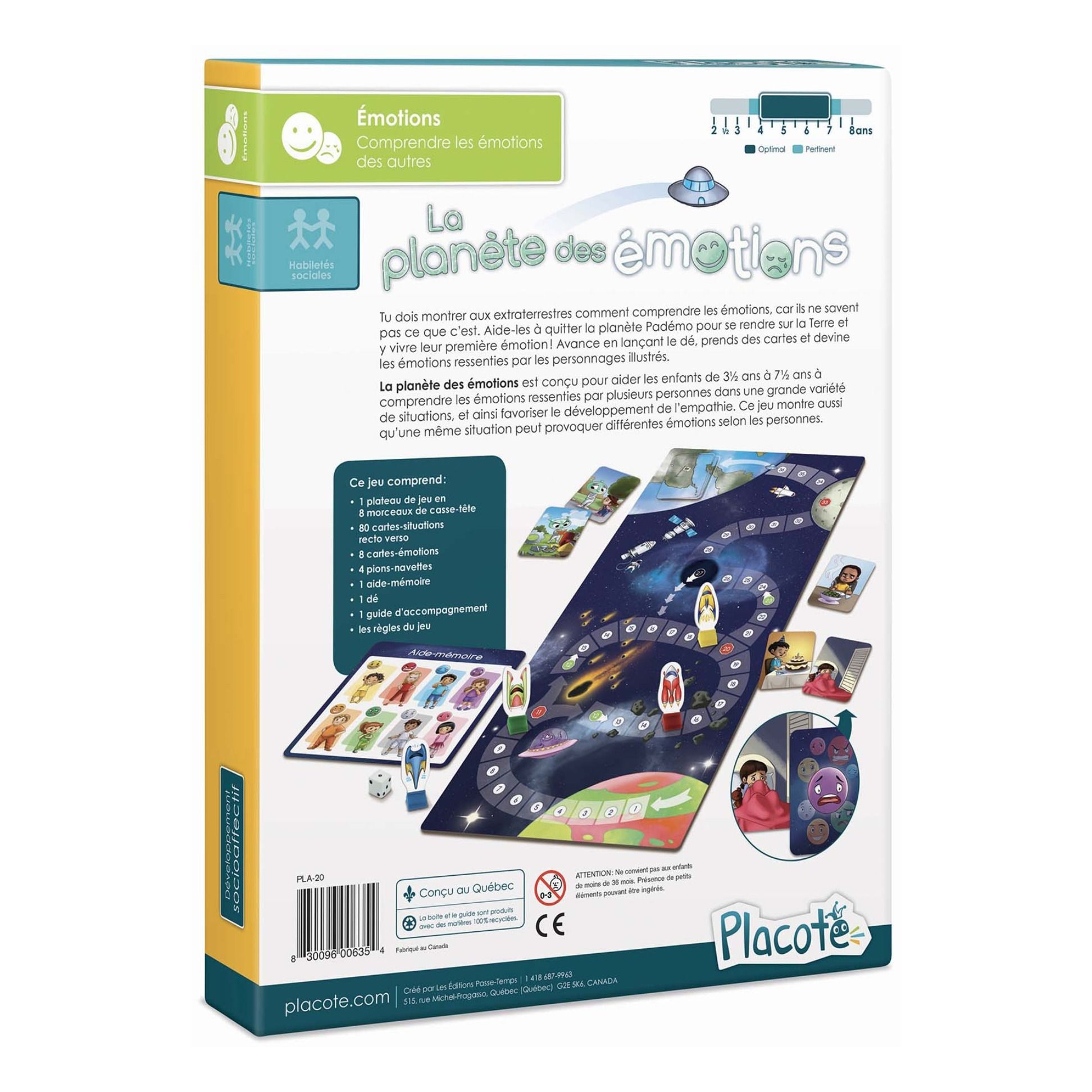 Emotion Planet
Description
Emotion Planet is a game designed to help children aged 3½ to 7½ years understand the emotions felt by people in a wide variety of situations, and thus foster the development of empathy. This game also shows that the same situation can provoke different emotions in different people.
DETAILS
1 game board with 8 puzzle pieces, 80 double-sided situation cards, 8 emotion cards, 4 shuttle pieces, 1 memory aid, 1 dice and 1 instruction booklet.
In this game you have to show the aliens how to understand emotions, because they don't know what they are. Help them leave the planet Pademo and travel to Earth to experience their first emotion! Move forward by rolling the dice, take cards and guess the emotions felt by the characters illustrated.
AGE