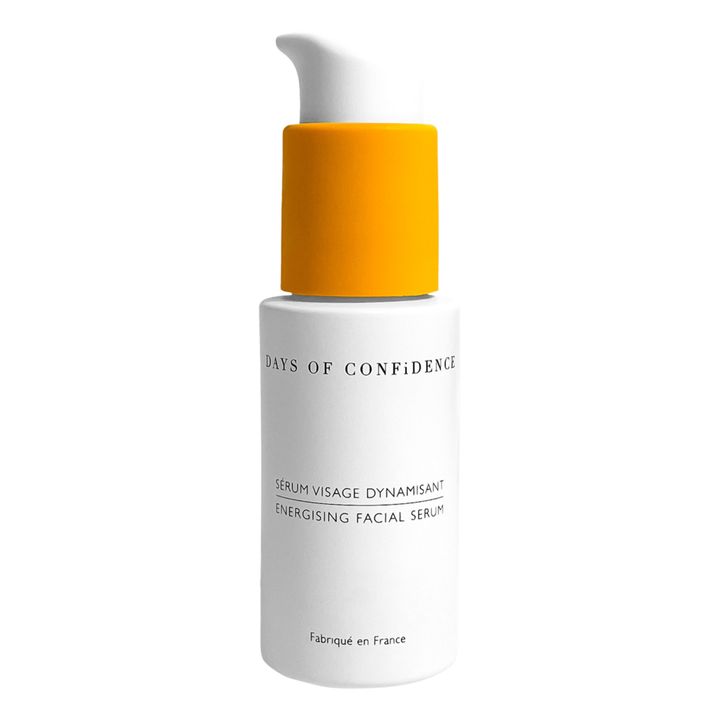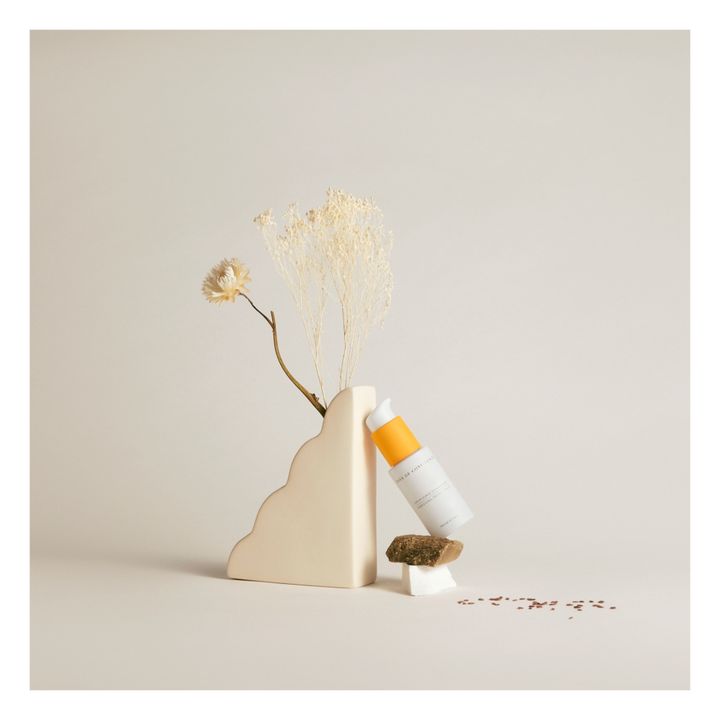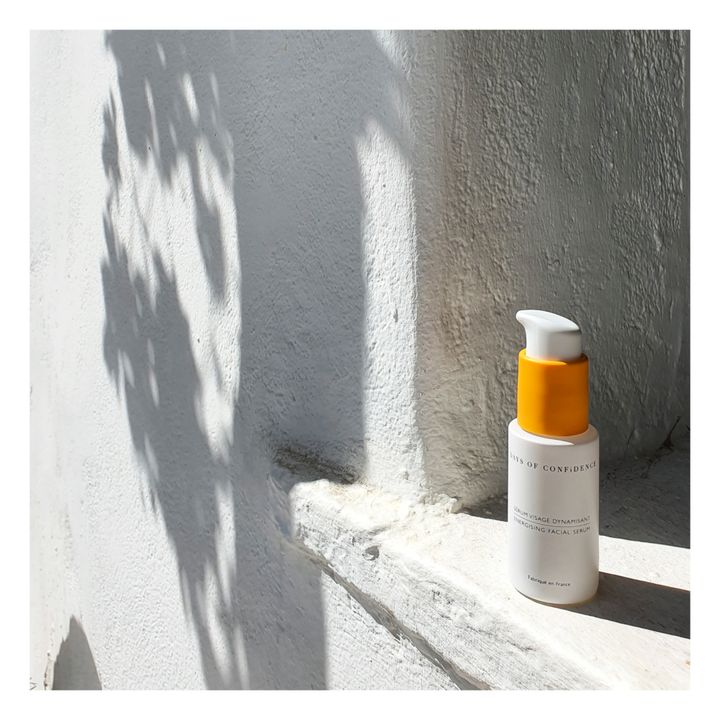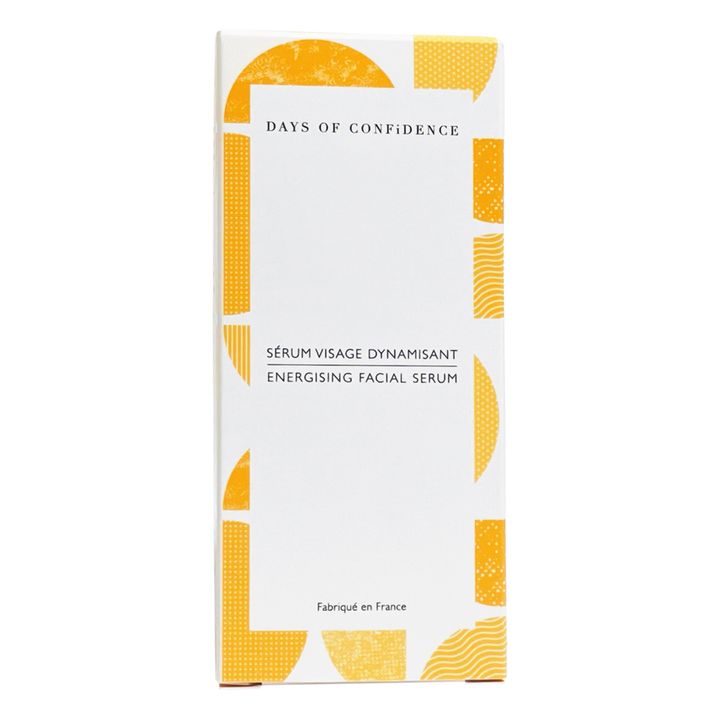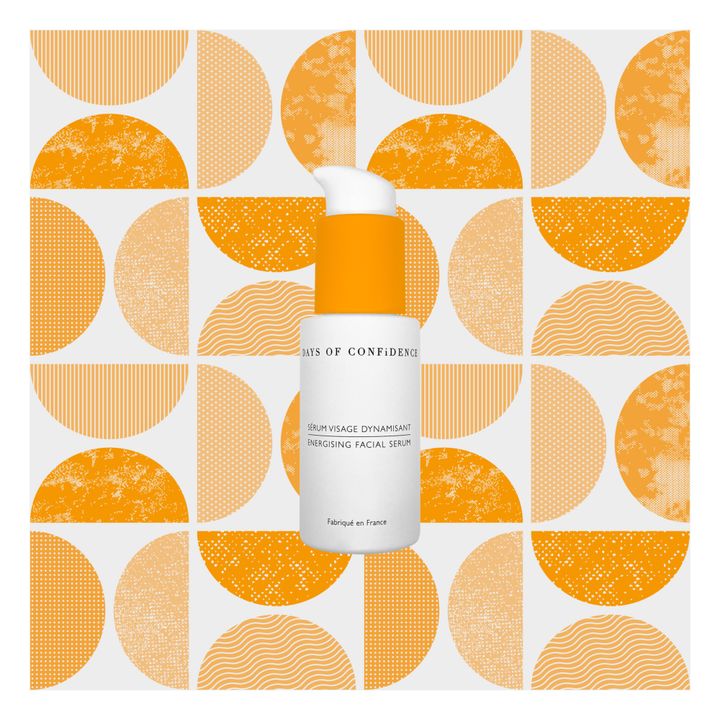 Greenable Criteria
Certified vegan
The vegan label guarantees that no animal testing was conducted at any stage on this item. Further, this product contains no ingredients derived from animals, animal by-products and animal-derived GMOs.
Description
This energizing serum, with its invigorating and slightly tightening effect, is ideal for preparing your skin before applying a face cream. It acts on the pH of your skin and limits the production of sebum, oxygenates and plumps, and maintains the elasticity and firmness of your skin.
BENEFITS
Hyaluronic acid is a water-retaining molecule, capable of carrying 1000 times its own weight in water. Naturally present in the skin, it plays an essential role in the skin's structure. Low molecular weight plant hyaluronic acid stimulates the fibroblast, the cell responsible for the synthesis of all the components of the dermis (collagen, elastin, hyaluronic acid). It allows deeper penetration and thus activates the production of hyaluronic acid while preserving the collagen fibres naturally present in the dermis. It guarantees to firm up and tone your skin by plumping it from the inside.

Palmaria palmata, a red algae of the Rhodophyceae family, is rich in vitamin A and B12, as well as polysaccharides and carrageenans. It acts instantly on the skin microcirculation, with a regulated effectiveness, which stabilizes over time.

Camelina oil has an optimal ratio between omega-3 and omega-6, which are essential for our skin. It contains antioxidant vitamin E and phytosterols. It provides elasticity with a softening and soothing effect that calms irritated skin and protects sensitive skin. It is regenerating and repairing and helps to fight against the signs of skin ageing.

Cherry extract has revitalising properties on the skin and a stimulating effect on fibroblasts and collagen production.

Jojoba Oil, rich in monounsaturated fatty acids, is composed of 70% gadoleic acid, from the omega 9 family, which participates in cell construction. It is the closest equivalent to human sebum, which allows it to penetrate the skin quickly without leaving a greasy film to boost collagen production.
It also has many other virtues: it balances sebum secretions by regulating the skin's pH; acts as a skin barrier, protecting it from external aggression; nourishes dry and sensitive skin while softening and soothing it.
COMPOSITION
Hyaluronic acid, Palmaria palmata, Camelina oil, Cherry extract and Jojoba oil
GMO-free
DIRECTIONS FOR USE
Suitable for sensitive skin, Suitable for dry skin, Suitable for all skin types
Apply to your face and massage gently for a few seconds. For adult use only. Avoid the eye area.
Cosmetic products can not be returned or exchanged