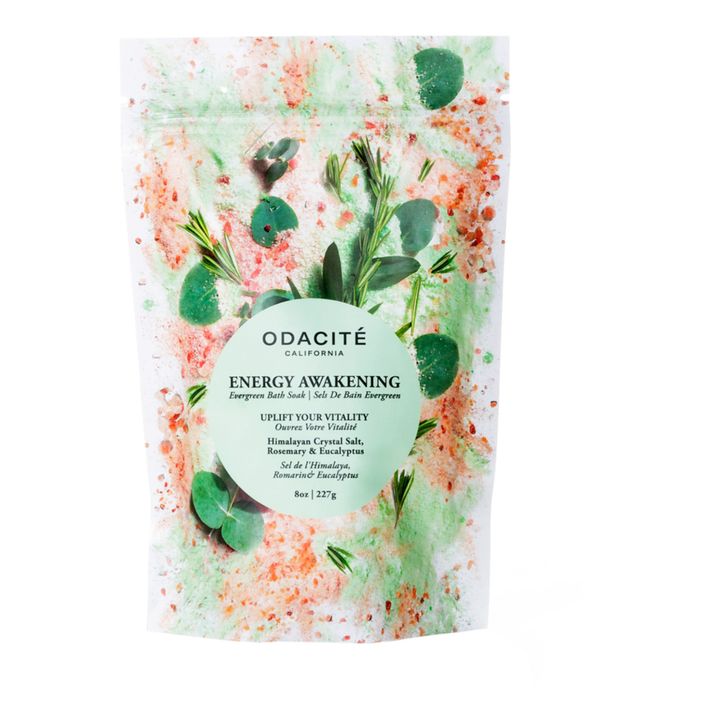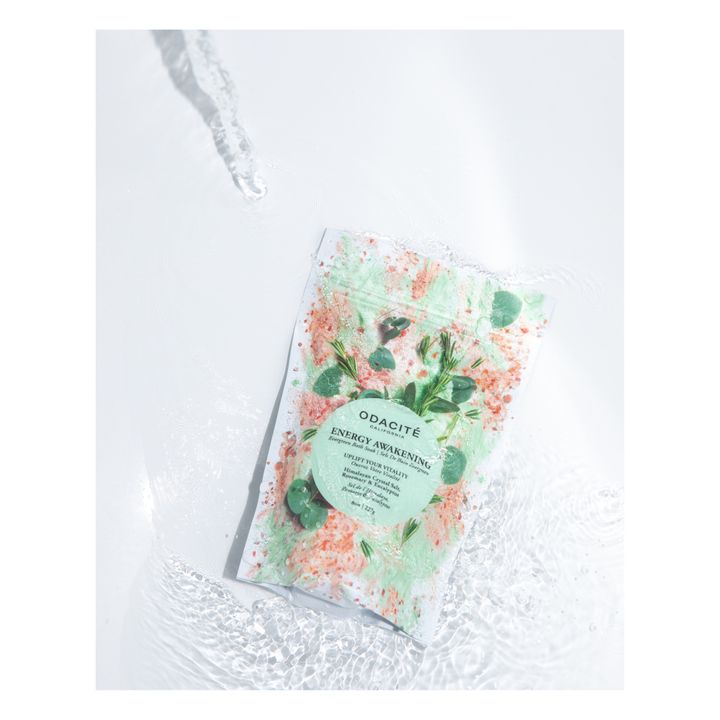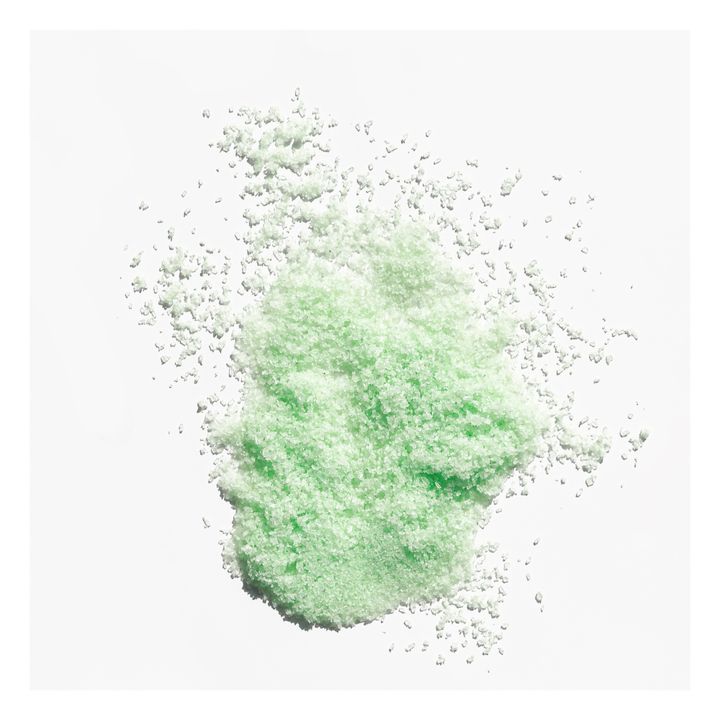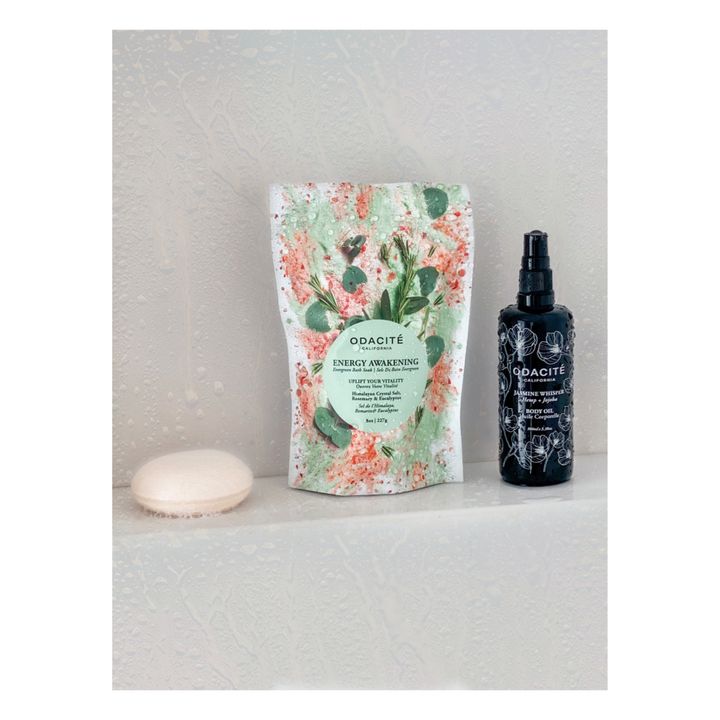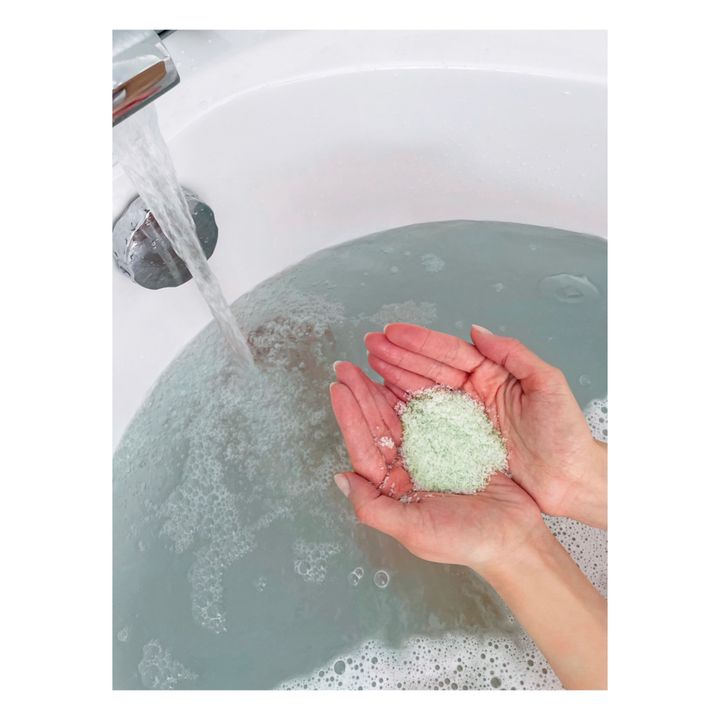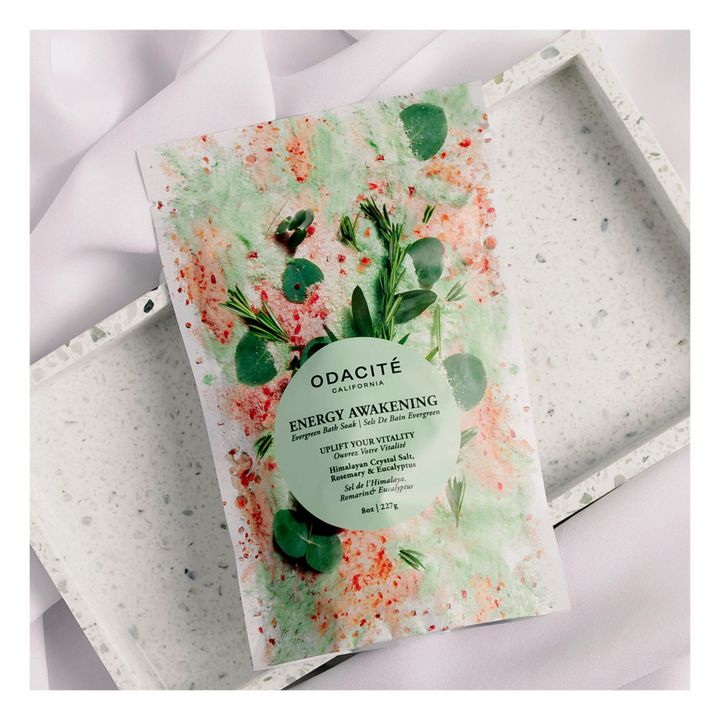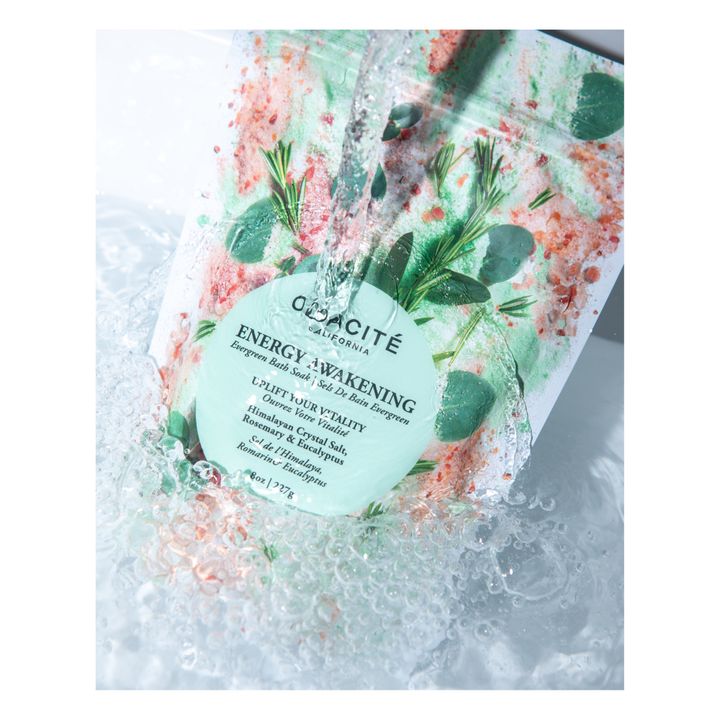 Odacité 
Energy Awakening Bath Salts - 227 g
One size
Last item in stock
Greenable Criteria
Natural ingredients or fibres
This item has been made from natural materials, ingredients or fibres.
Description
These bath salts, formulated with detoxifying Himalayan crystal salt and hydrating oils infused with rejuvenating rosemary and eucalyptus, boost energy and leave your skin feeling silky smooth.
BENEFITS
The granular blend of Himalayan salt and herbal extracts melts into warm bath water to rejuvenate your body. Created from millions of years of crystallization, Himalayan Crystal Salt is rich in over 84 essential minerals to detoxify your body and energy field.

Epsom salt, rich in magnesium, reduces the tensions of the day and soothes the muscles. Moringa oil effortlessly hydrates with its moisturising properties. Seaweed, one of nature's most timeless treasures, boosts vitality. Rosemary, "the herb of joy", purifies the mind and eucalyptus eliminates toxins, for ultimate well-being.
COMPOSITION
Himalayan crystal salt, Epsom salt, moringa oil, seaweed, and rosemary.
GMO-free
DIRECTIONS FOR USE
Suitable for all skin types
Add the desired amount to hot bath water. Relax in the water for at least 20 minutes. Let the ingredients work their magic.
Cosmetic products can not be returned or exchanged, Dermatologically tested