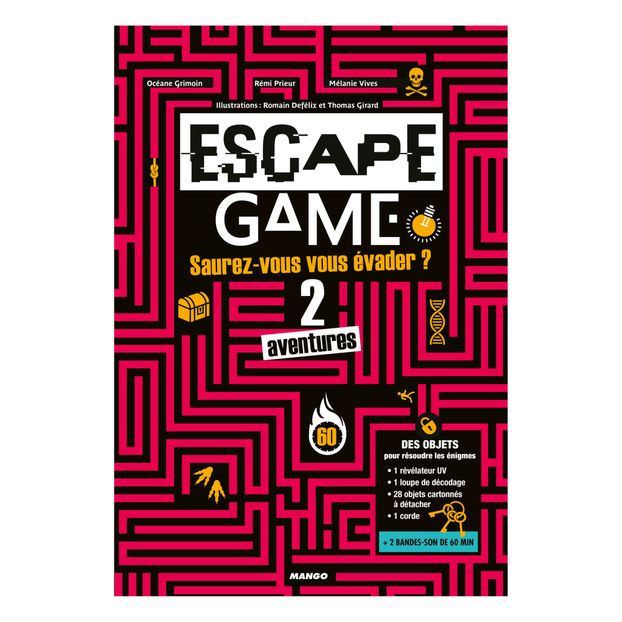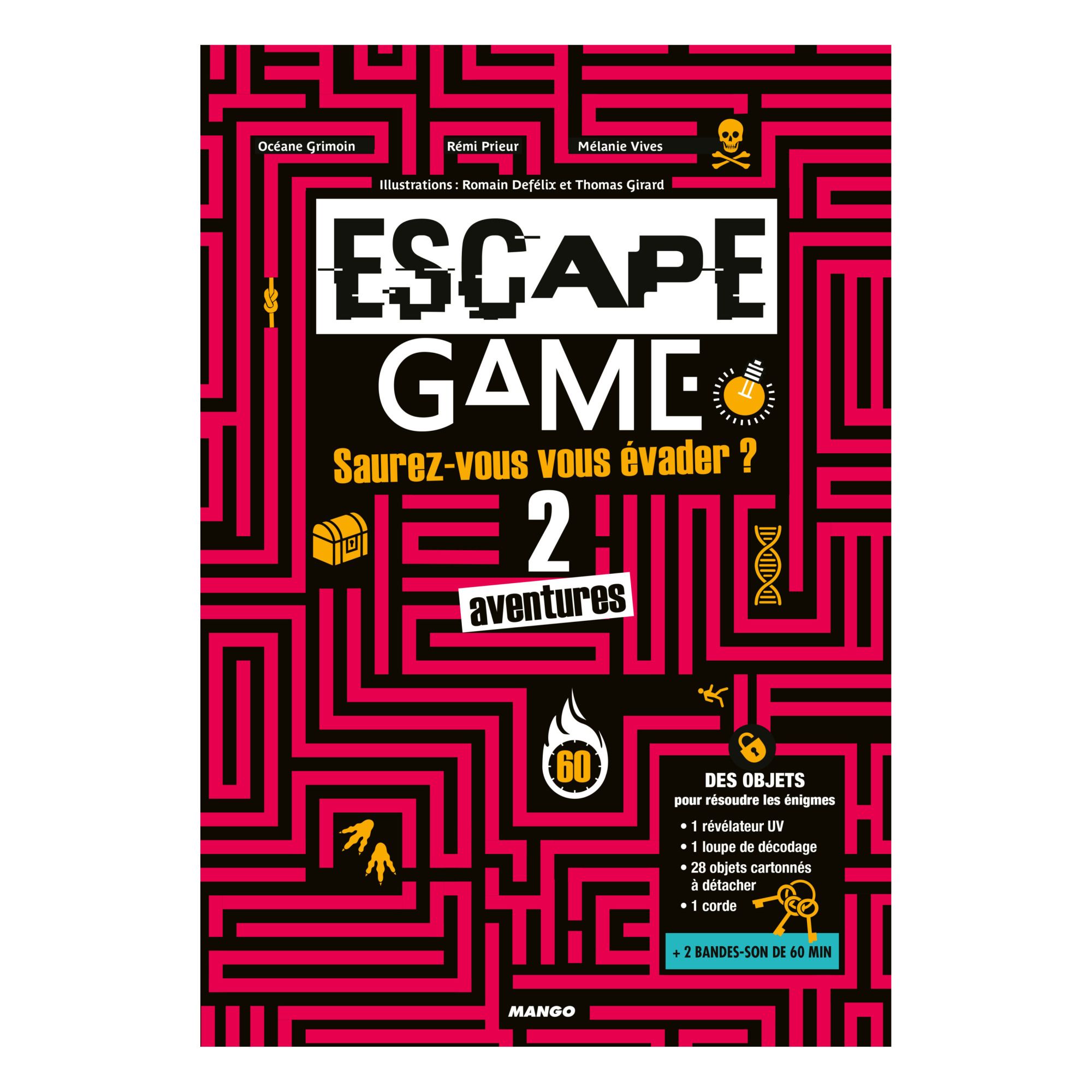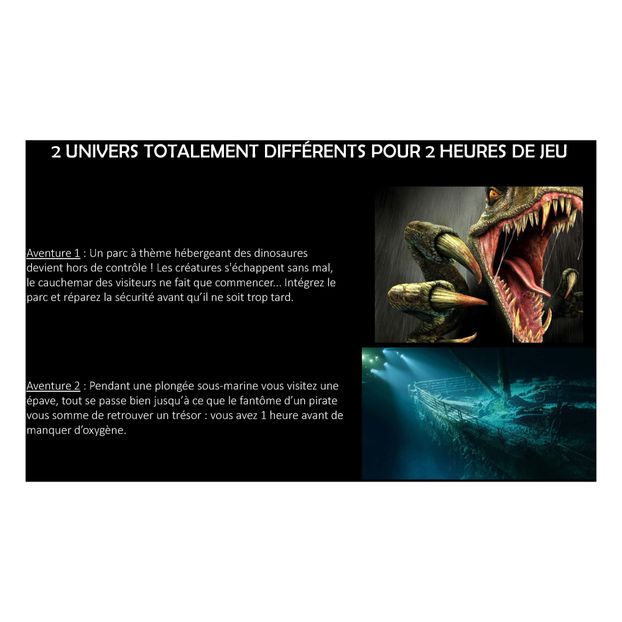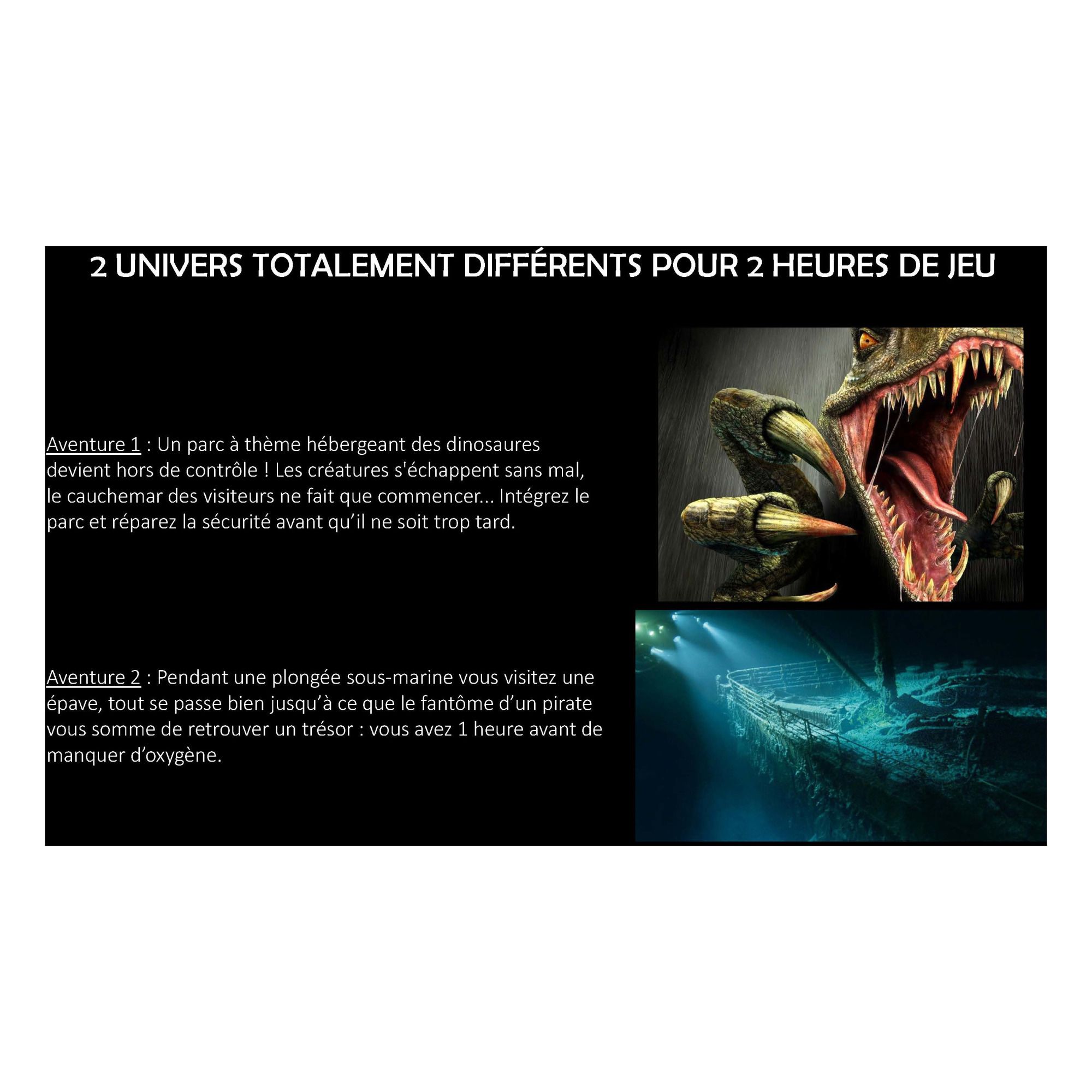 Escape Game Book
Description
Discover two adventures in which you will have to observe, manoeuvre and solve puzzles like in a real escape game.

Through each of the puzzles (cryptic alphabet, labyrinth, logical deduction, etc.), you will work your way through the book (and the investigation) in order to find the solution in under 60 minutes. Use the objects in the book to solve the riddles: a UV light, a decoding magnifying glass, 28 cardboard objects to pop out and a rope... And immerse yourself in the atmosphere with two one-hour soundtracks.

> Prehistoric Lab: Life has always been very peaceful in the world's only dinosaur park... Until one day, suddenly, all the creatures get out of control. Your mission: to break into the park's central lab and repair a mysterious machine that has caused this catastrophe.

> Trapped in the wreck: A fabulous treasure is said to have been swallowed up by the waters inside a pirate ship... In the middle of a dive with your long-time sidekick, you've just found it! But as you lay your hands on it, already thinking about your return to dry land, a bad feeling comes over you. You must escape before you run out of oxygen!
DETAILS
1 book with 1 envelope and objects, 2 pop-out object sheets, UV lamp/1 blue lens/string

Authors: Rémi Prieur, Mélanie Vives, Océane Campanella

Illustrators: Thomas Girard, Romain Defélix
Number of pages : 112 pages
Language(s) : French
DIMENSIONS
Length : 31.5 cm, Width : 21.5 cm