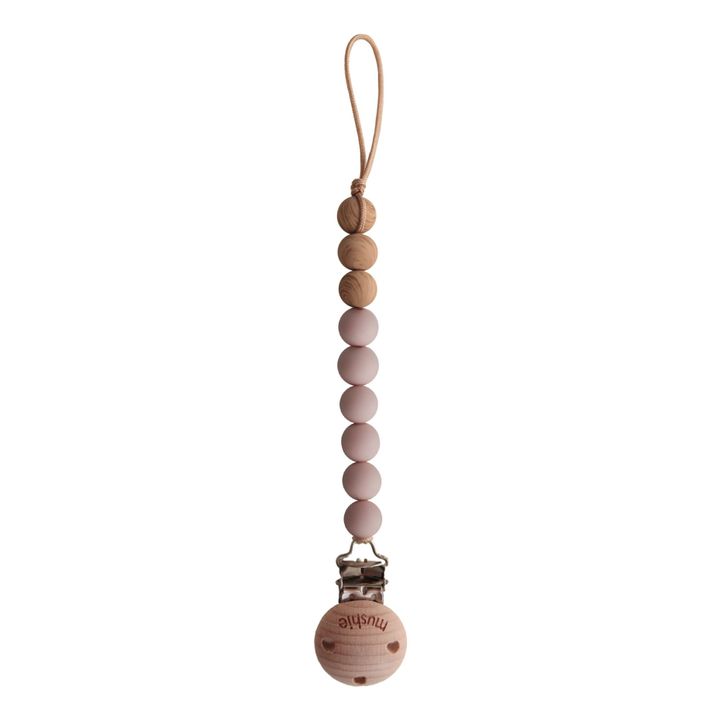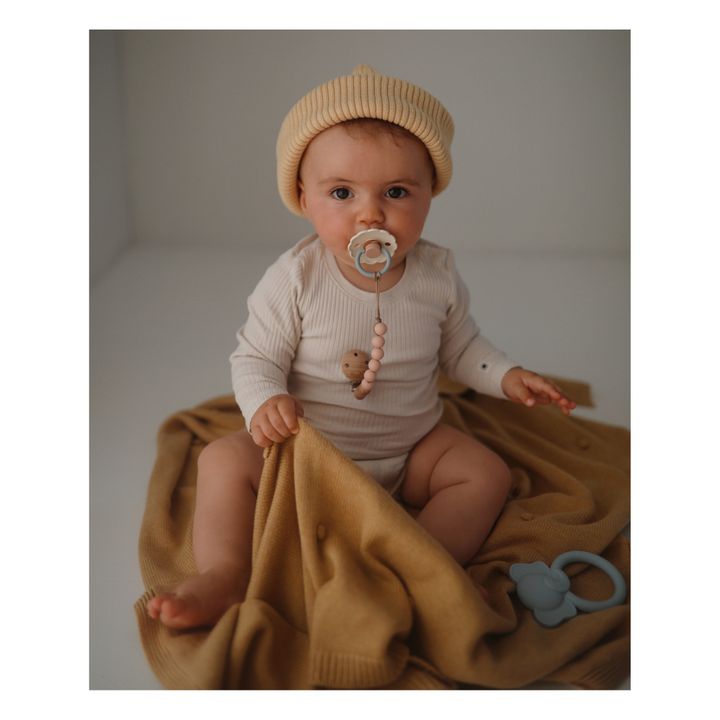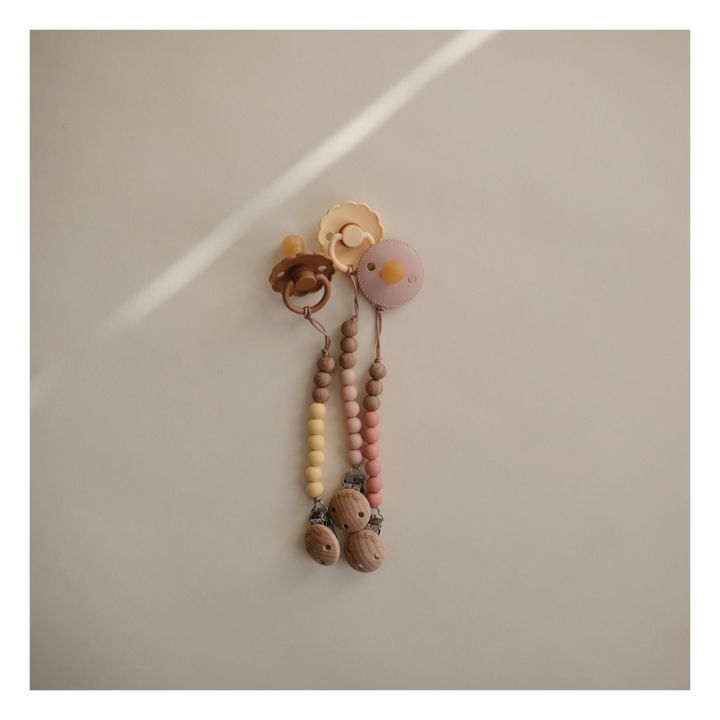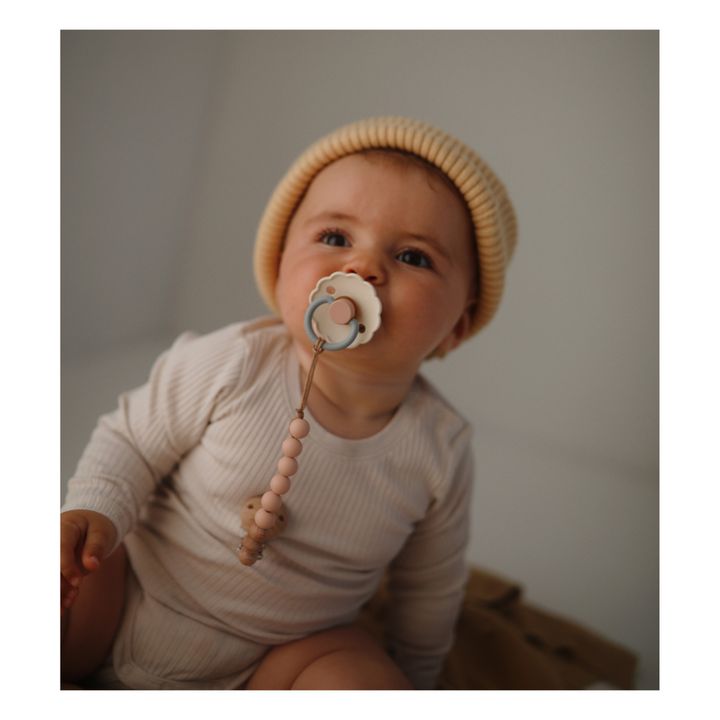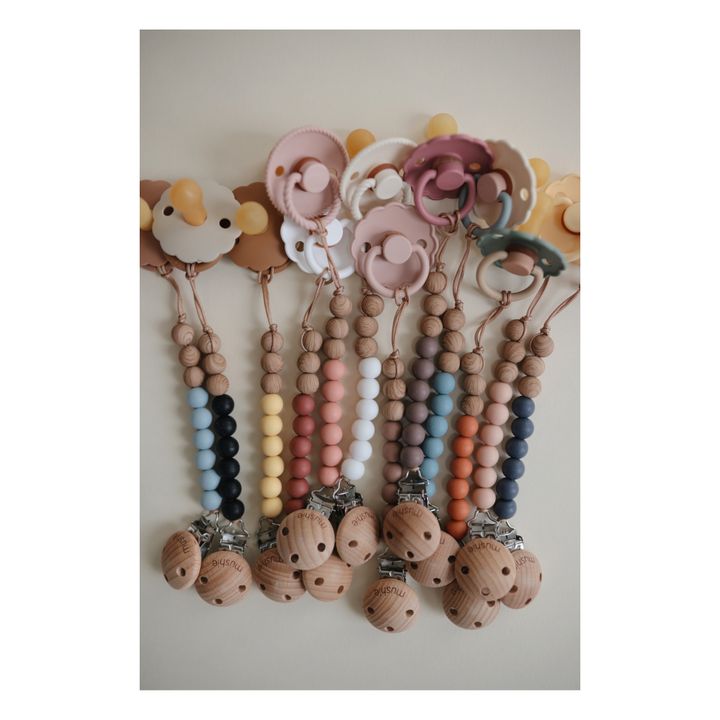 Description
These Mushie dummy clips are a favourite with parents and babies alike. They are available in a variety of chic, vintage-inspired colours that evoke a peaceful simplicity.
DETAILS
Do not use when the baby is unattended. Do not attach to cords, ribbons, laces or loose clothing as this presents a choking hazard. We recommend that the dummy clip is only attached to one item of clothing. Before each use, check the entire dummy clip.
Discard at the first sign of weakness or damage.
COMPOSITION
Marbles : 100% Silicone, Beads : Wood, String : Nylon
BPA-free, Lead-free, Neutral and odourless
DIMENSIONS
Make sure the product is dry before storing it, Do not sterilise or refrigerate
Requires adult supervision
Not dishwasher safe
Clean with soapy water