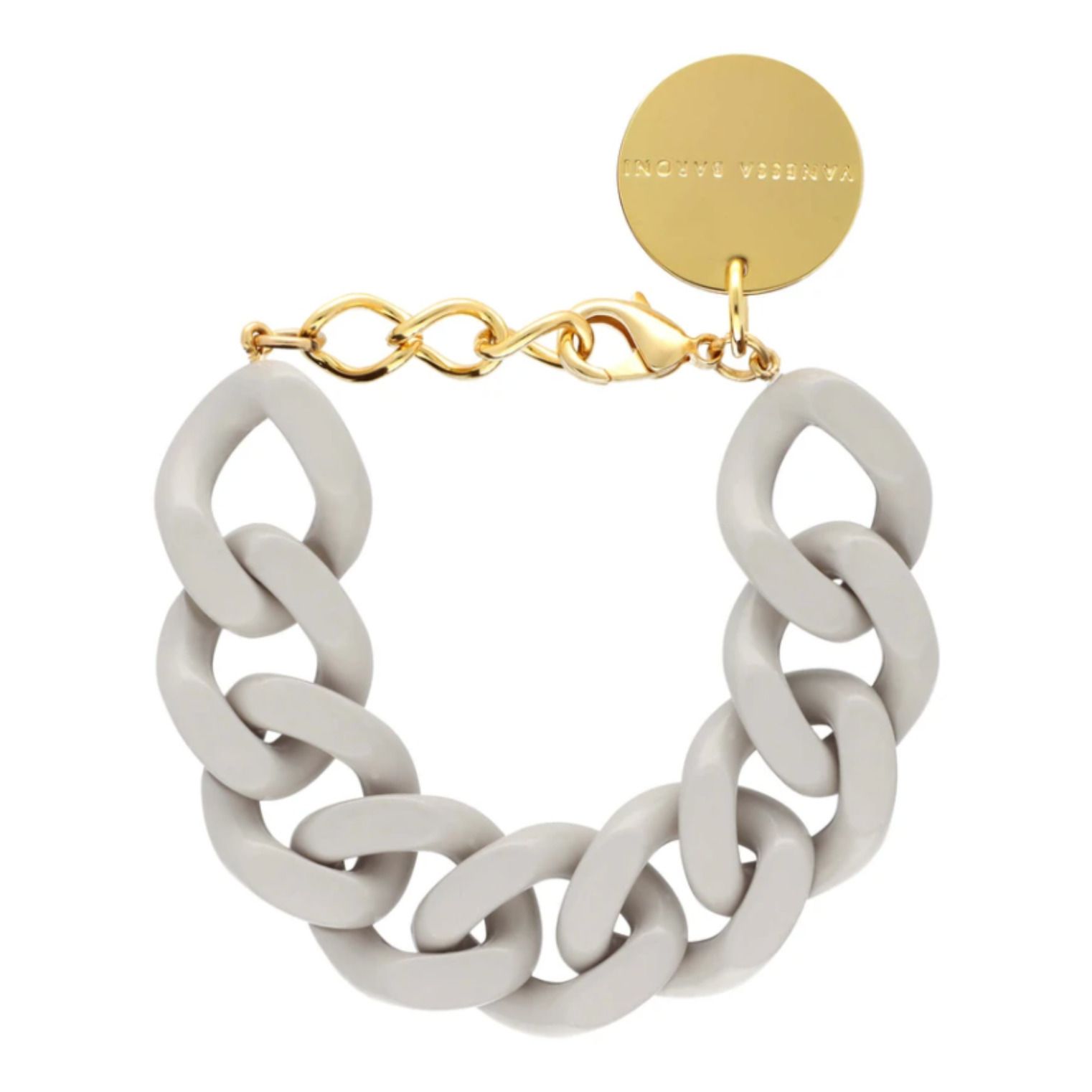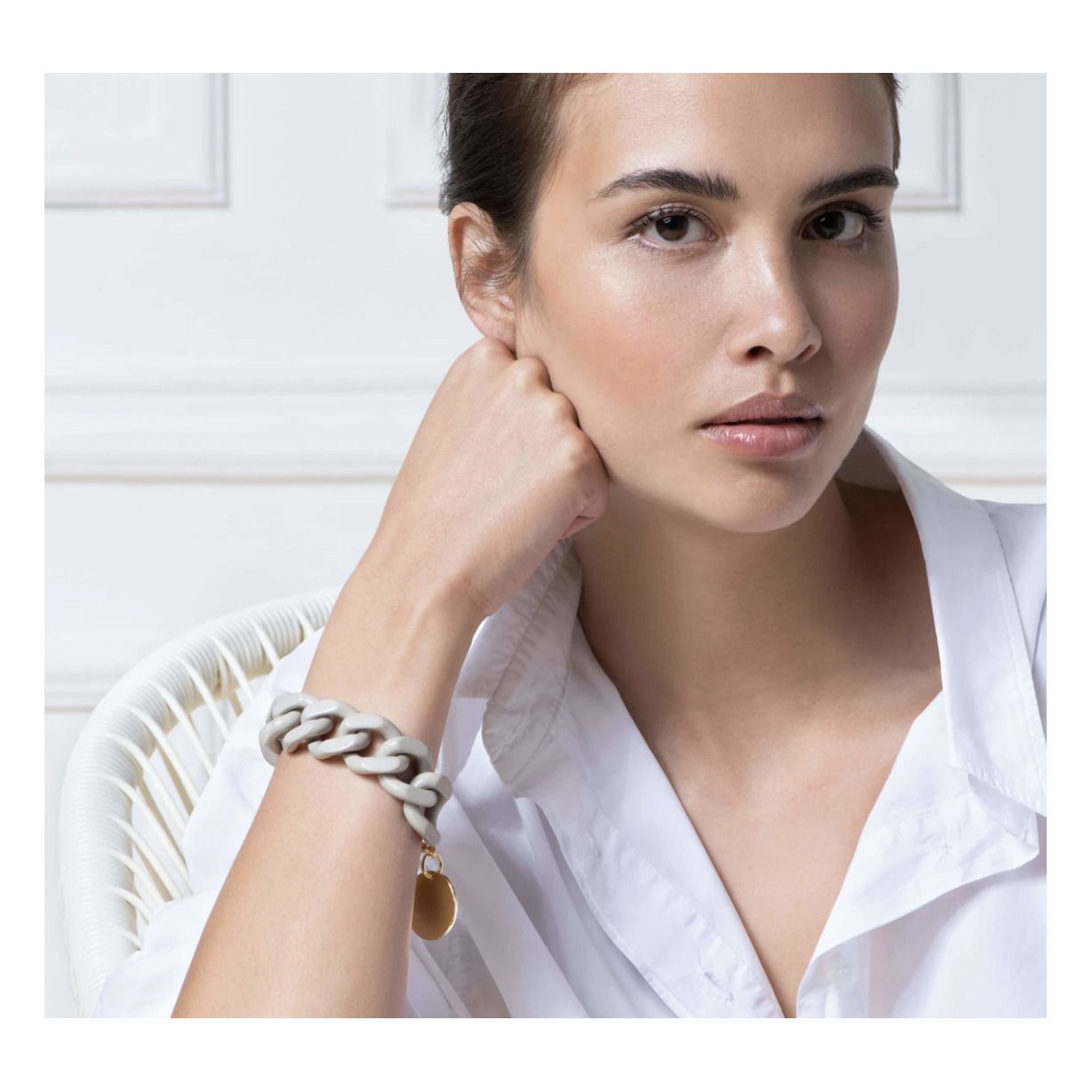 DETAILS
This bracelet is as bold as it is elegant and can be paired with a variety of outfits. It has opulent acetate links that comfortably nestle around the wrist. Gold clasp.
COMPOSITION
DIMENSIONS
18.5 cm (including lobster clasp) x 2 cm

The bracelet is adjustable in length and can be extended by 4 cm.
Bracelets
Displaying 36 out of 349 items