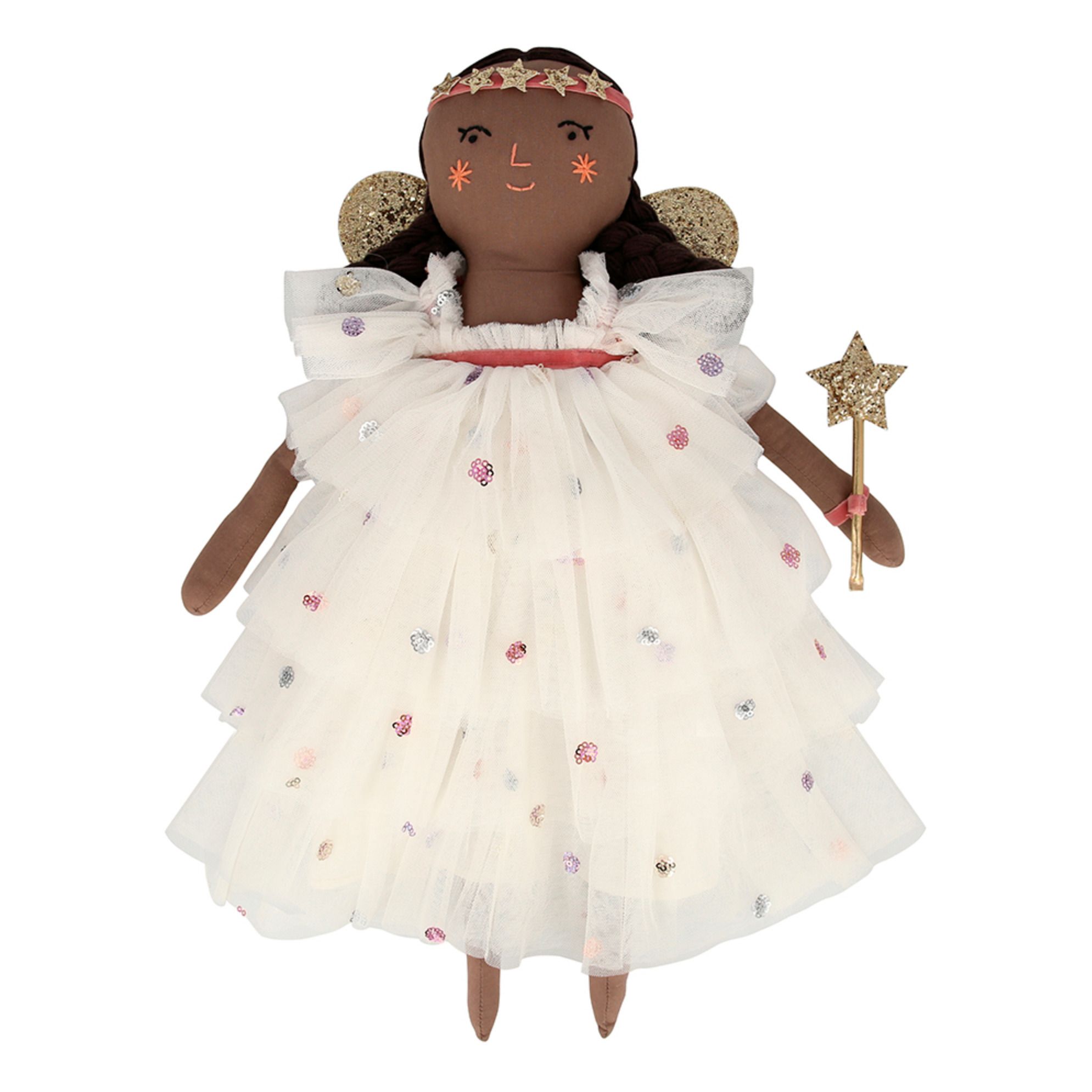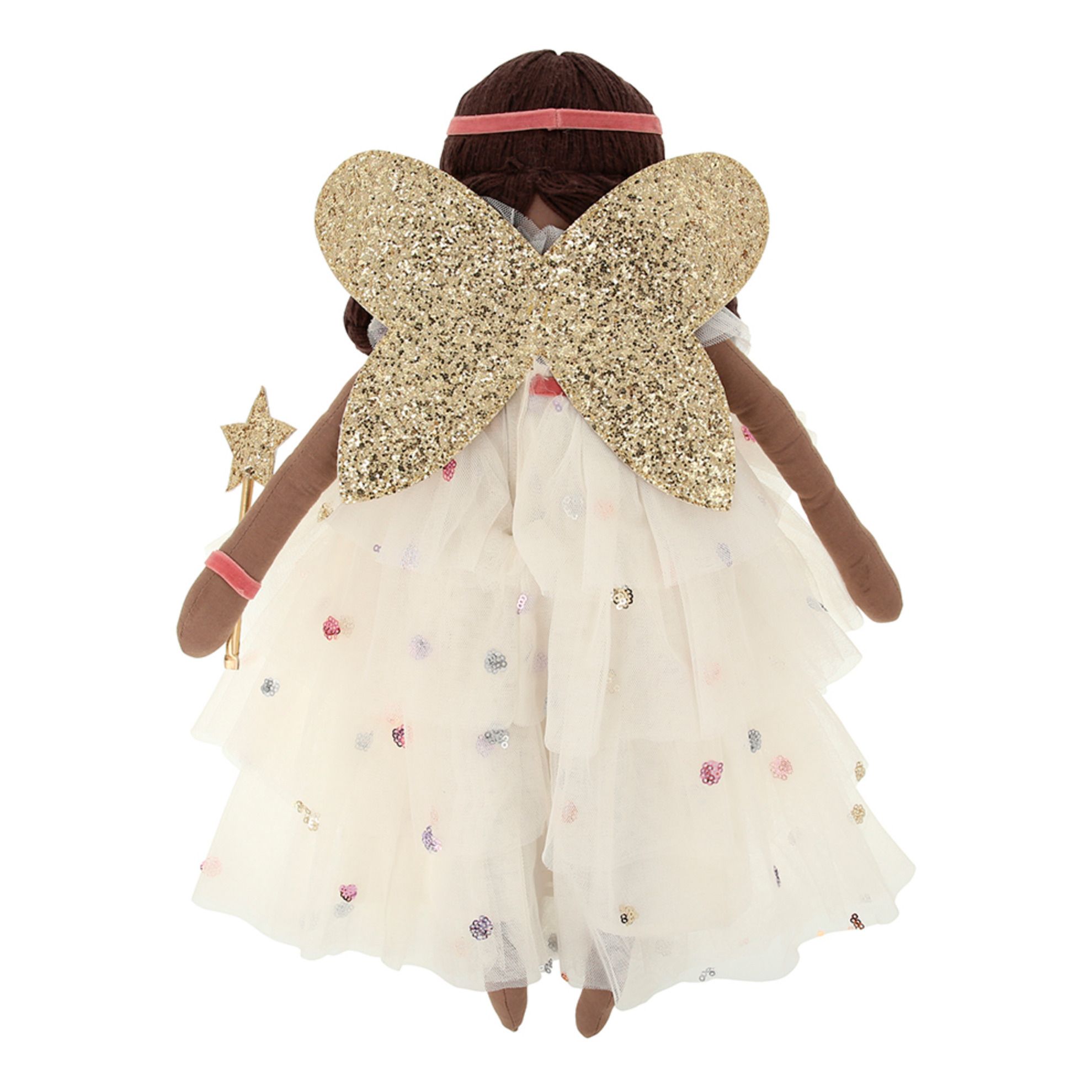 Description
This beautiful doll in angel clothes loves playing the harp and fixing broken stars.
DETAILS
Florence est confectionnée en calicot et a un joli visage brodé et des cheveux en laine tressée.
1 robe en tulle agrémentée de paillettes, 1 paire d'ailes amovibles en tissu pailleté doré avec des sangles élastiques en velours rose, 1 bandeau en velours rose poudré, 1 baguette magique en forme d'étoile à paillettes dorées avec un élastique en velours rose poudré pour l'attacher à sa main.
AGE
COMPOSITION
Cotton, Filling : Polyester
Tulle
DIMENSIONS
Height : 48.9 cm, Width : 19.1 cm, Depth : 8.3 cm
Dolls
Displaying 36 out of 126 items