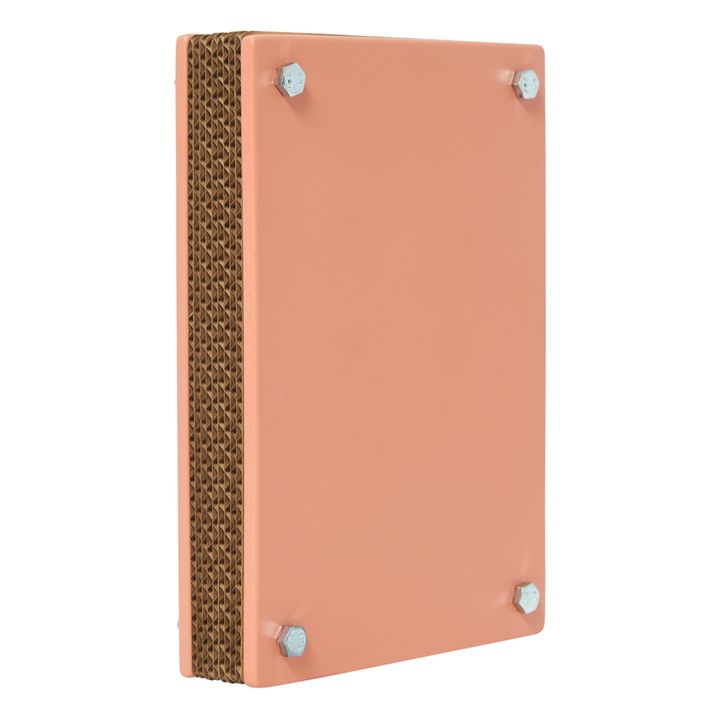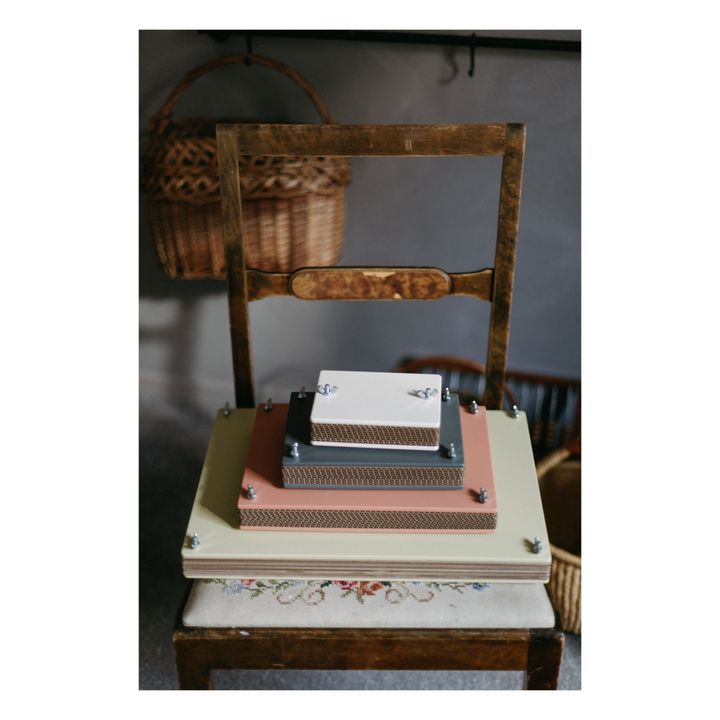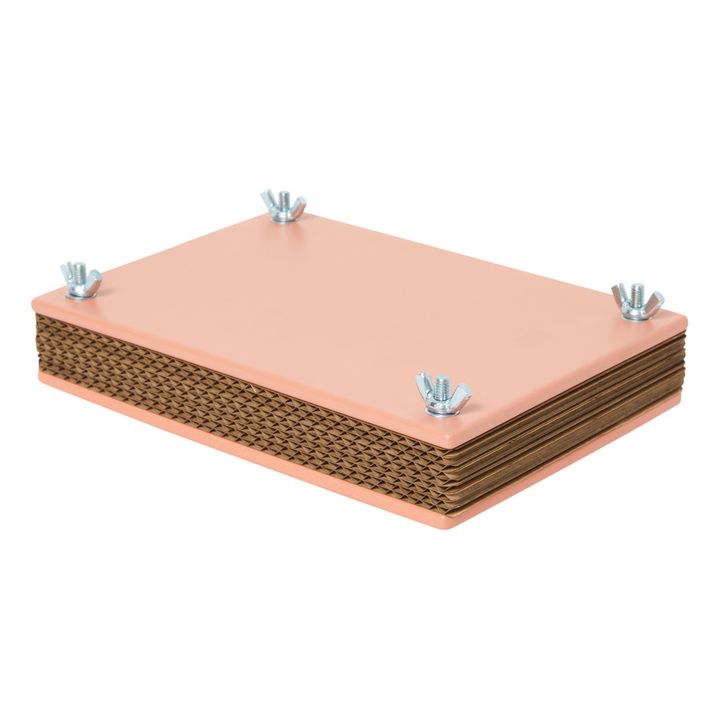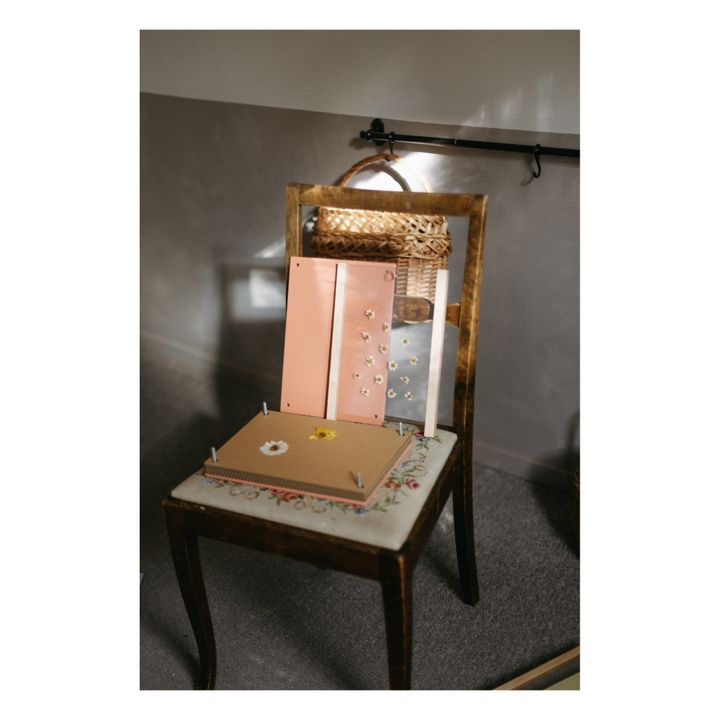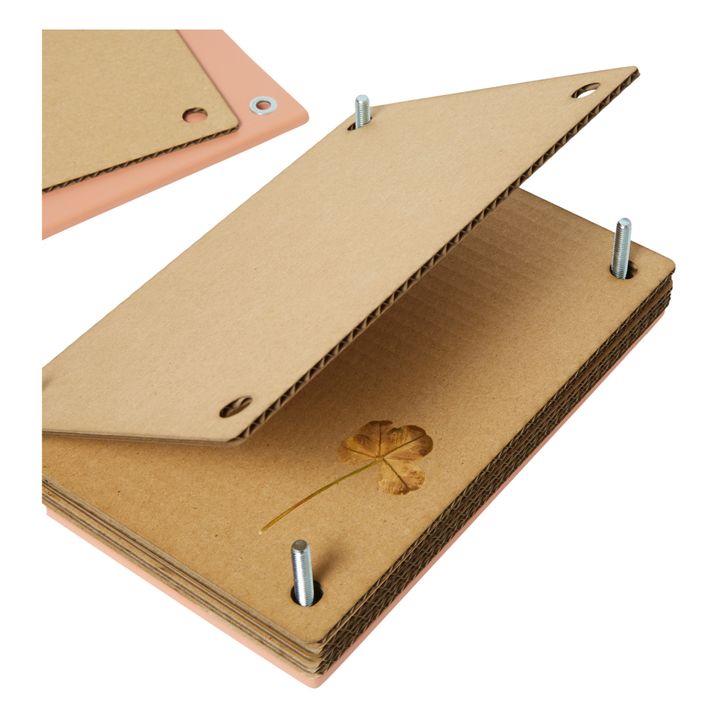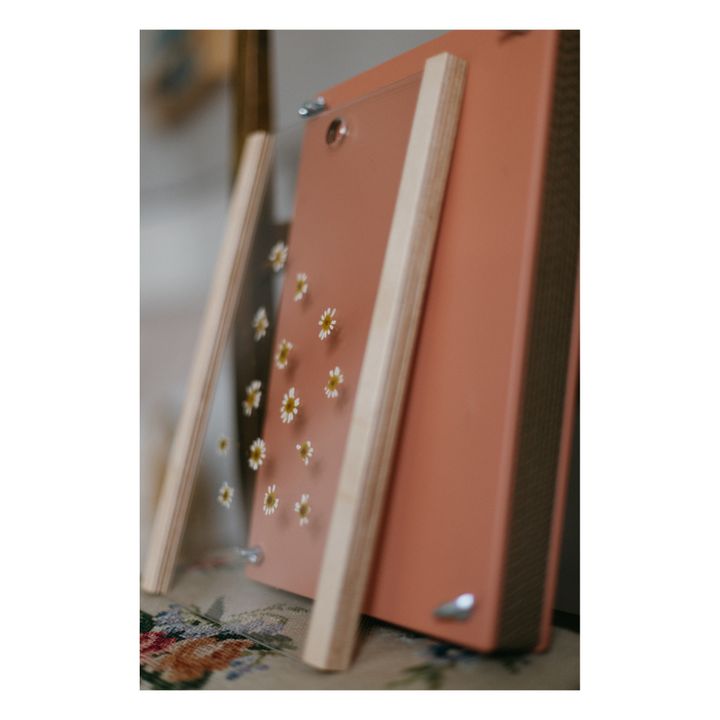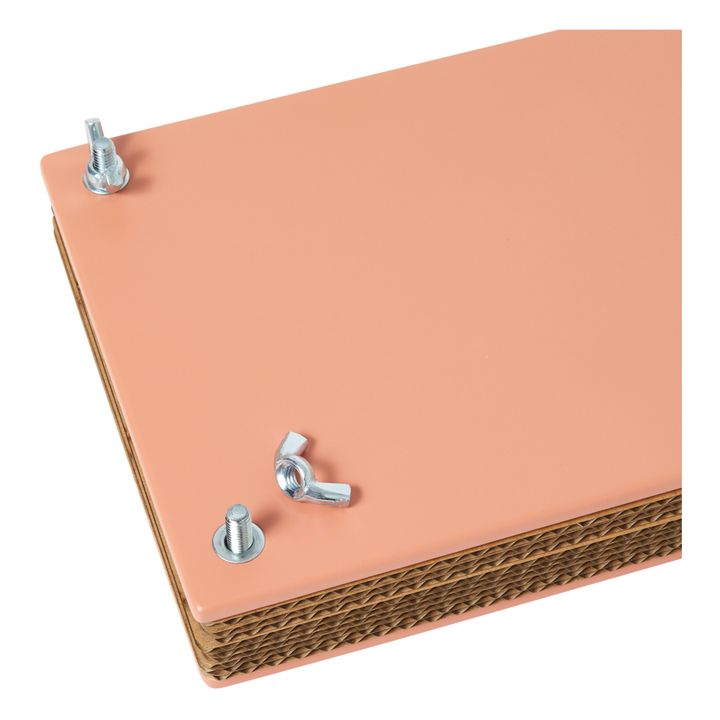 Description
This lovely flower press will allow you to create beautiful dried flowers in a few simple steps.
DETAILS
2 wooden pieces, 9 cardboard pieces, 4 bolts, 4 washers, 4 wingnuts

Pick your flowers and place them face down in the press. To assemble the press, insert a bolt into each corner of the lower part of the press. Alternate pieces of cardboard, paper and flowers or leaves inside the press. Place the top piece of wood on the press by threading the bolts through the holes. Add a washer to each bolt and then a wingnut, screwing each one tightly to create an even pressure.

Let your flowers dry in the press for a month, before discovering your beautiful creation!
Instruction manual provided
AGE
COMPOSITION
Plywood, Cardboard
Non-toxic paint, Water-based paints
DIMENSIONS
S: Length - 21 cm; Width: 14.8 cm, Height: 6 cm, Weight: 0.5 kg
L: Length - 29.7 cm, Width: 21 cm, Height: 6 cm, Weight: 0.9 kg
Requires adult supervision